TheSugarBook, a Malaysia-based dating platform, is offering to link up cash-strapped young men and women -- called sugar babies -- with wealthy, older sugar daddies/ mummies.
And it is coming for subscribers in Singapore to expand its base.
More sugar babies than daddies
Started in December 2016, the site currently has 75,000 members.
According to Today, TheSugarBook claims there are already 20,000 members from Singapore. This is the second-largest group of members.
The largest group is from Malaysia, where there are 28,500 members.
Overall, three out of 10 users -- about 22,000 -- have signed up as sugar daddies, of which 10 percent are in Singapore.
A company spokesperson said there are definitely more female sugar babies in Singapore than sugar daddies here at this point.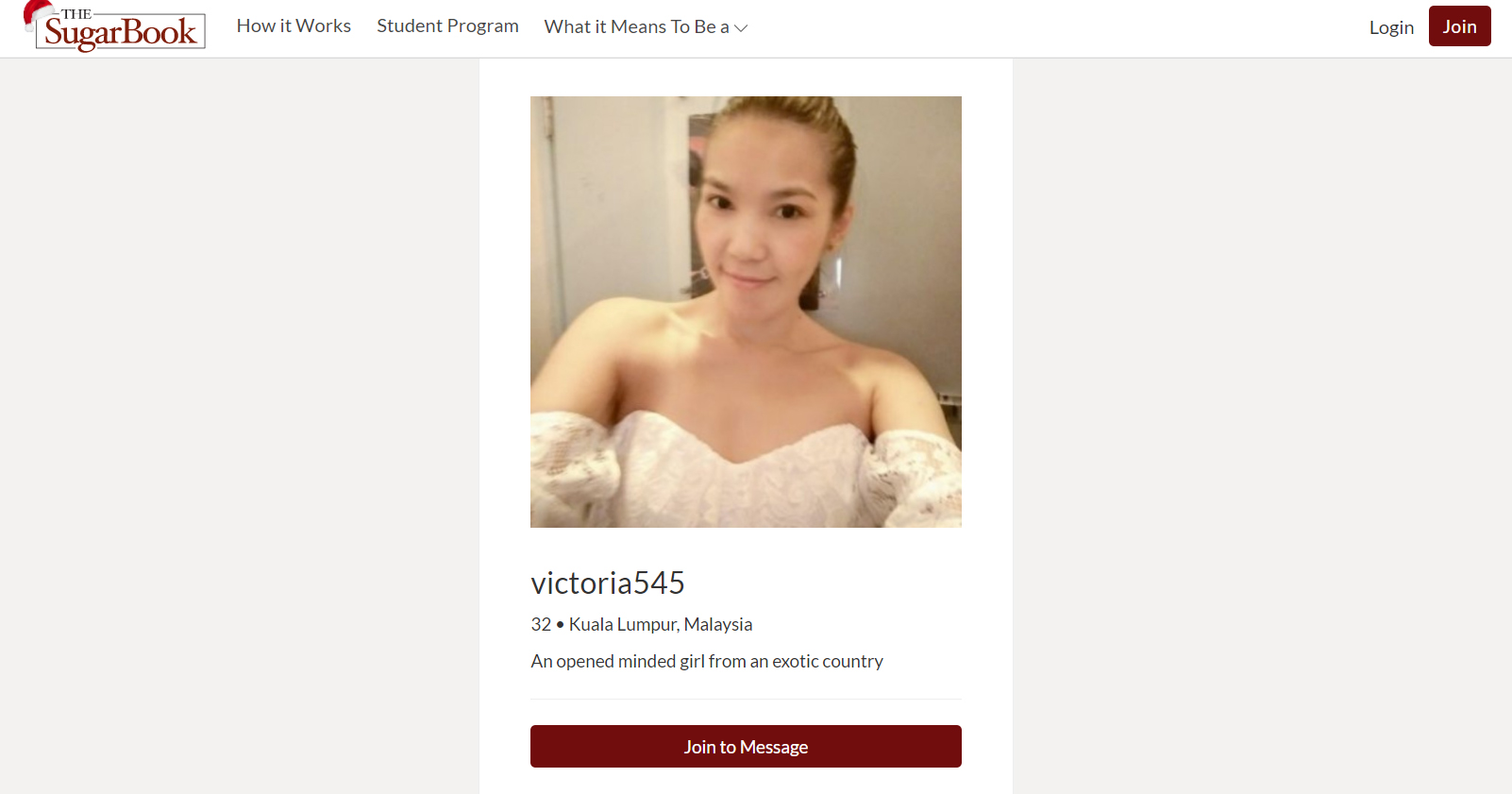 Both genders can sign up as sugar babies or sugar daddies/ mommies, but the majority of its users in Singapore are young women aged between 19 and 33, including university students.
Sugar daddies here are C-suite executives or professionals, aged 30 to 45, such as lawyers, bankers and entrepreneurs, drawing US$360,000 annually.
Modern way to avoid student loan debt
The service is currently targeting university students to be sugar babies with its "Student Programme", touted as the "modern way to avoid student loan debt".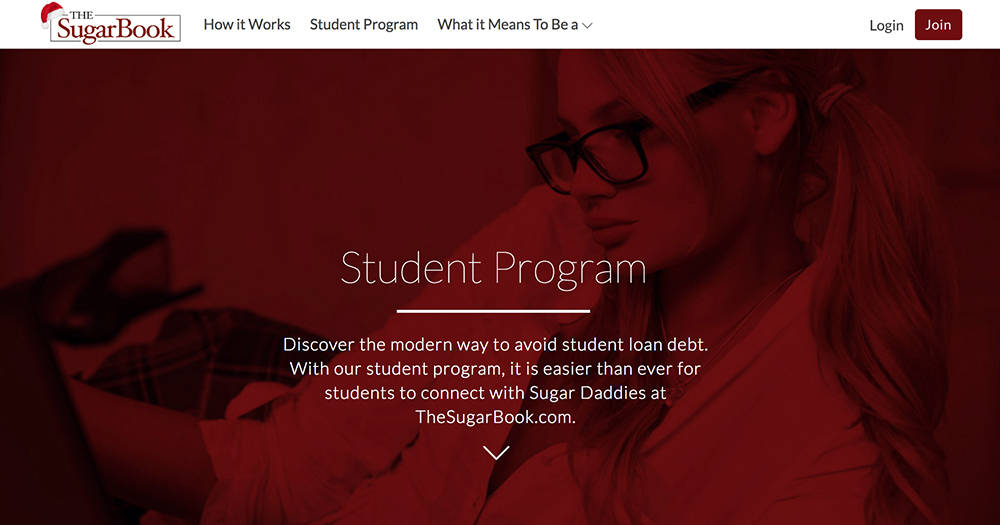 Free premium membership is offered to students aged 18 and over, if they register with their university email addresses.
Babies and parents pay different rates to become members.
The rate for sugar babies is US$9.95 monthly.
Sugar parents have to pay US$49.95 monthly, US$128.85 for a three-month subscription, or US$215.70 for a six-month subscription.
Premium members can see who viewed their profiles or "favourited" them, allowing them to "selectively engage" with these users.
They can send as many messages as they want to other users, and get invited to private events organised by TheSugarBook.
No vice
TheSugarBook has stressed that it is against vice activities, but acknowledges its platform can be used for the exchange of sexual services -- no different from other apps that match-make individuals.
It said users will be moderated and are not allowed to advertise for solicitation gigs.
TheSugarBook founder and chief executive officer is Darren Chan, 31, who aims to grow membership to over 200,000 by June.
He said: "If men can choose to date women for their beauty and youth, women can choose to date men for their money and status."
[related_story]
Perks of a sugar relationship
The arrangement is simple and as old as time: In exchange for "love and companionship", sugar daddies and mummies offer financial support and the "luxuries that life has to offer".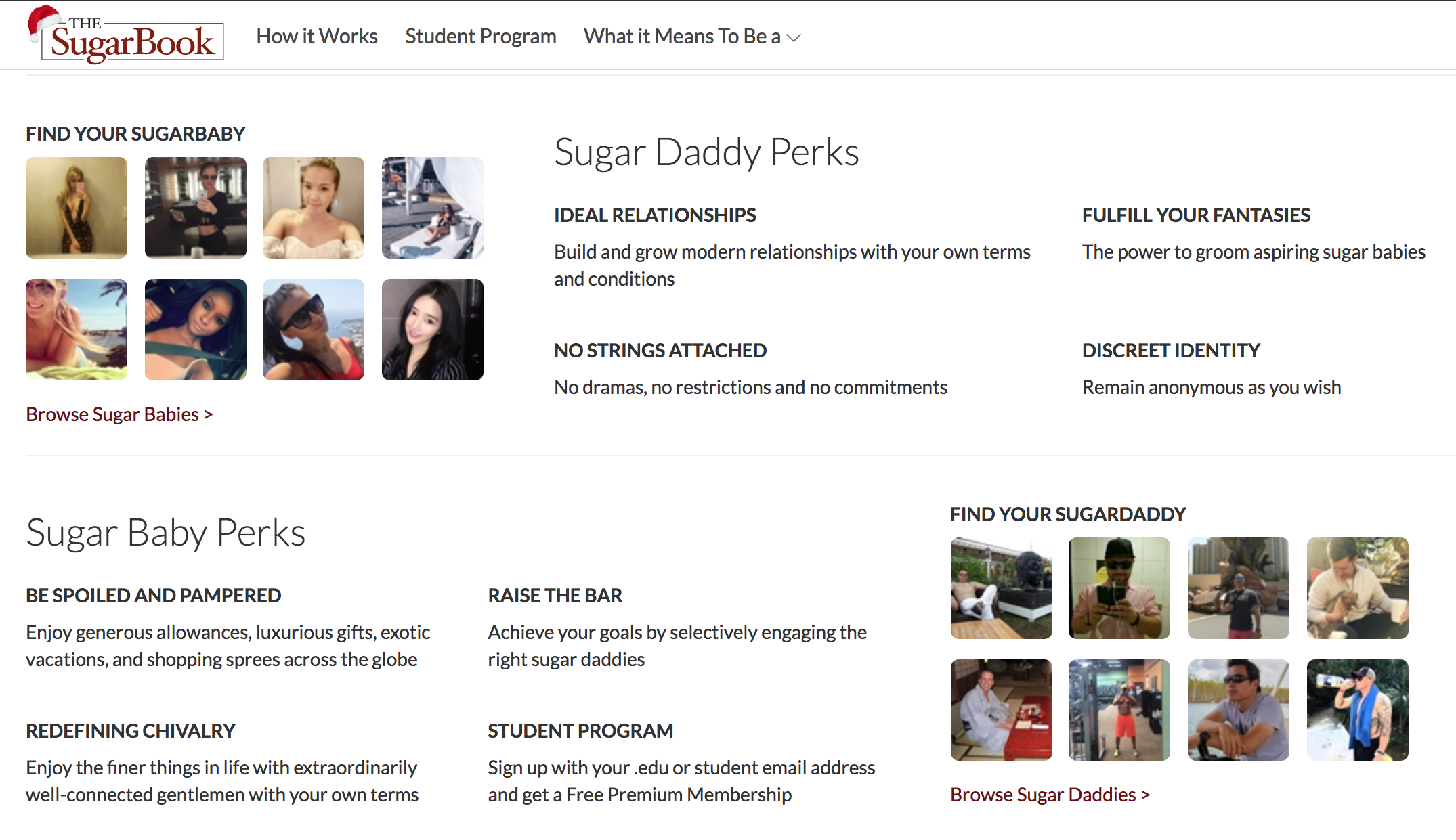 Sugar daddies and mummies get to groom aspiring sugar babies, fulfill their fantasies with no attached drama, fantasies, and commitments.
On the other hand, sugar babies receive generous allowances, luxurious gifts, exotic vacations, and shopping sprees across the globe.
Local politicians Today spoke to condemned the service, saying that such platforms are dangerous to families and exploit the vulnerabilities of the young.
Extra-marital dating website Ashley Madison 2.0 was banned by the then-Media Development Authority of Singapore in 2013.
However, TheSugarBook said it is different as it is in full support of successful relationships which could lead to marriage and more.
Top image via TheSugarBook
If you like what you read, follow us on Facebook, Instagram, Twitter and Telegram to get the latest updates.