A drawing of a ripped Sang Nila Utama from a Singapore social studies textbook was all over the Internet recently, all thanks to his pecs and triangular torso:
Turns out, the Internet simply cannot get enough.
On Jan. 19, 2018, illustration genius A Good Citizen crowdsourced for images of fans' interpretation of the ripped prince.
All of the entries were to be collated for a "swole online exhibition."
Sang Nila Utama: The online exhibition
Heeding the call for more flesh, The Good Citizen announced the Sang Nila Utama online exhibition on Jan. 31, after working with various historians and artists.
This was the outcome:
The online exhibition can be found on this website where all the crowdsourced illustrations are showcased.
Each drawing is presented within a gold frame, as you would expect to see in an art gallery.
Each illustration also comes with an artwork title, medium, as well as description of the artwork, all devised by A Good Citizen.
The result? Mostly thirsty takes of Singapore's founding prince.
[related_story]
Here are some of the art submissions:
Magazine cover material
Titled "Augustman," which happens to be the title of a men's lifestyle magazine, perhaps the most obvious interpretation of ripped Sang Nila Utama is to imagine him as a model in a photoshoot.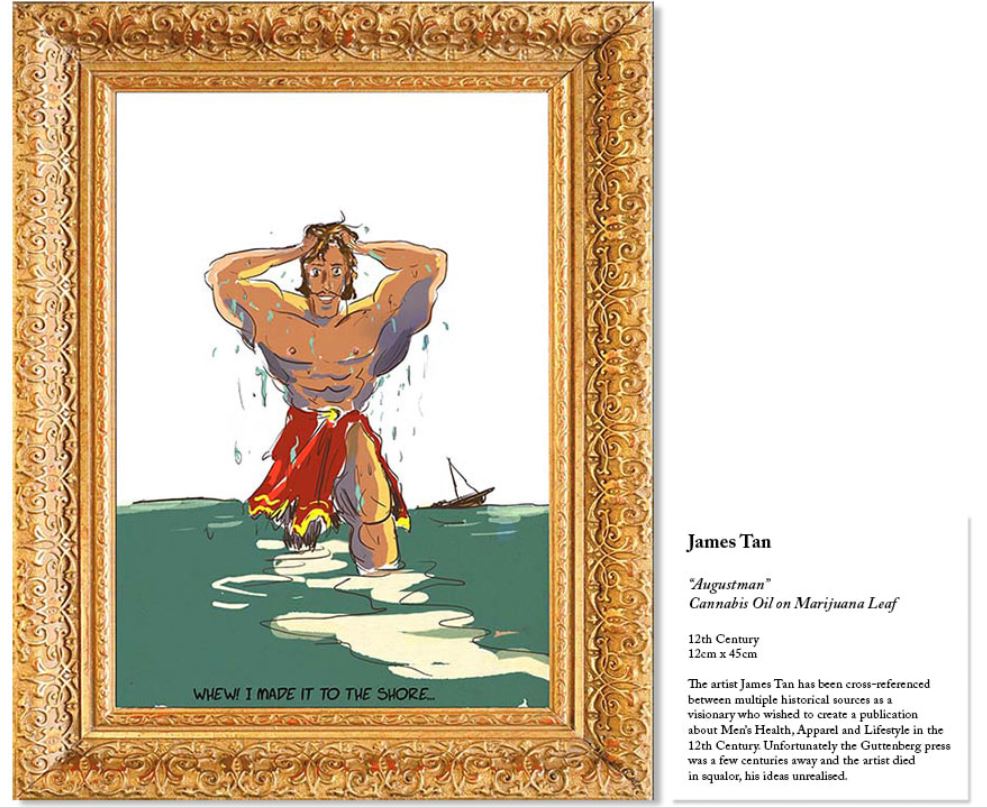 Fetishised as a lover
However, one illustration took it to a whole new level with tattoos, nipple piercings, and a visible crotch bulge. This one was called "Desires of the flesh," and depicts the prince as an ultimate archetype of a lover.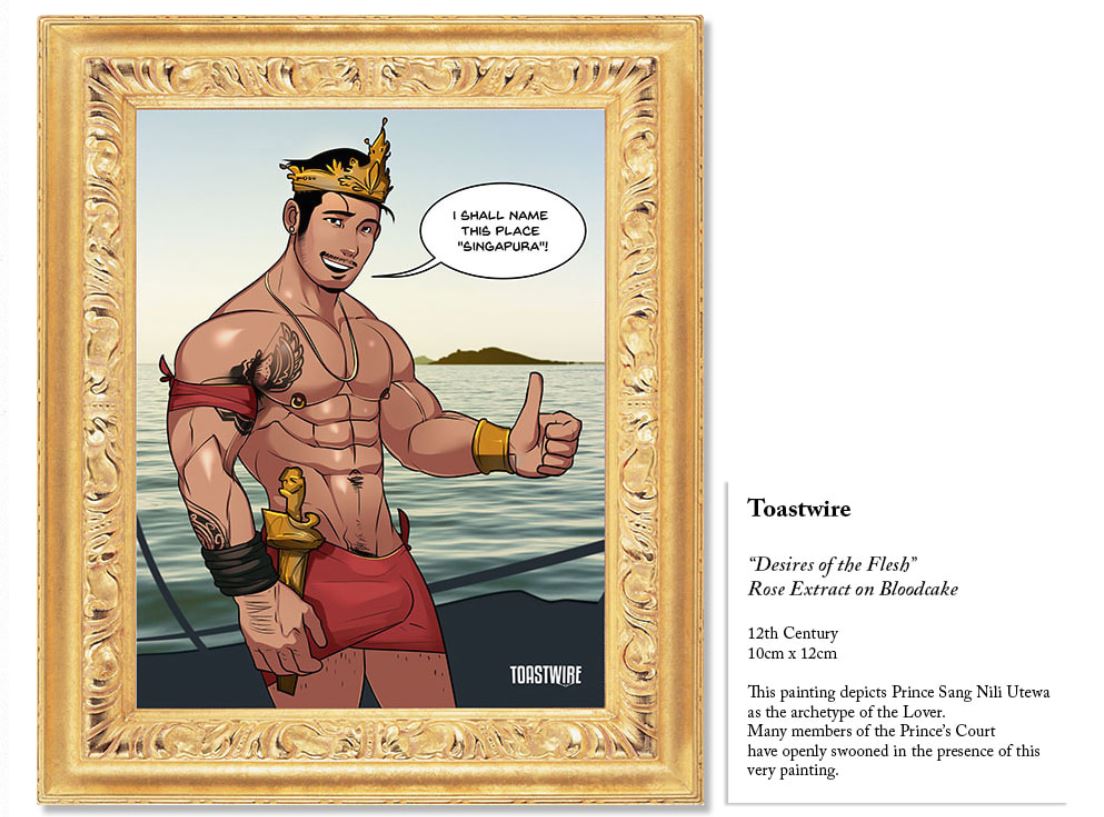 Beefcake with pop culture references
Several other illustrations also referenced cartoons, manga and games.
One illustration had a He-Man reference.
The prince, called Sang Deela Hemanta, wields a sword that looks vaguely similar to the Power Sword in order to tame the lion he encounters: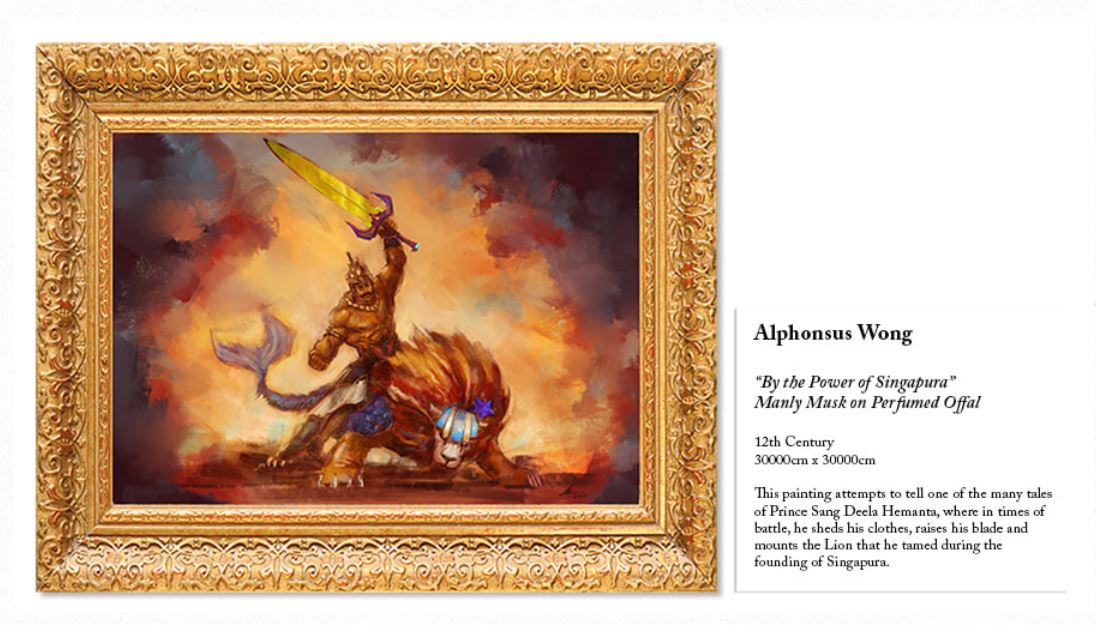 Others made pop culture references to JoJo's Bizarre Adventure, a manga/anime series that has a fan following in Singapore. The prince is pictured with over-the-top poses: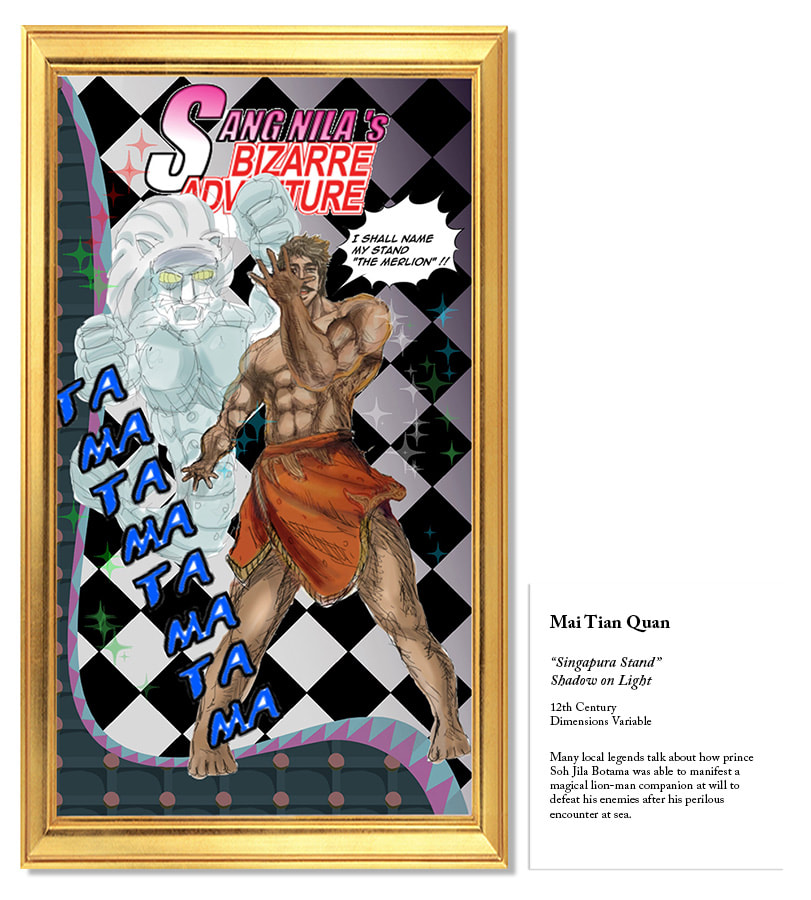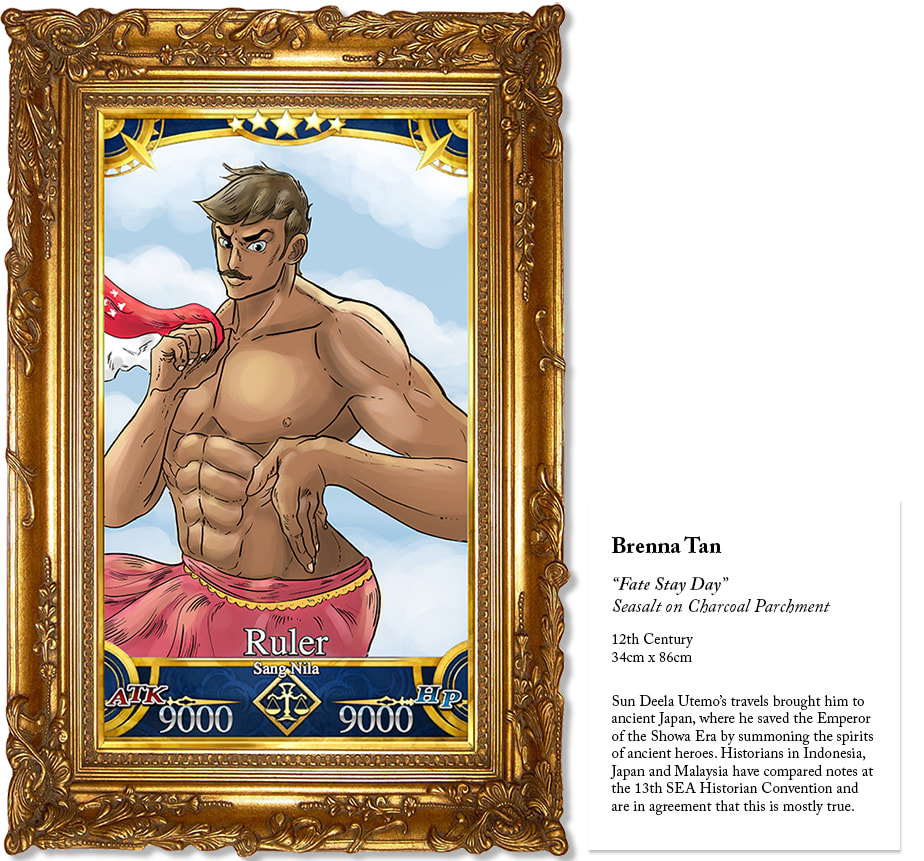 The art piece by Brenna Tan references Josuke Higashitaka of JoJo's Bizarre Adventure, who is known for this particular pose: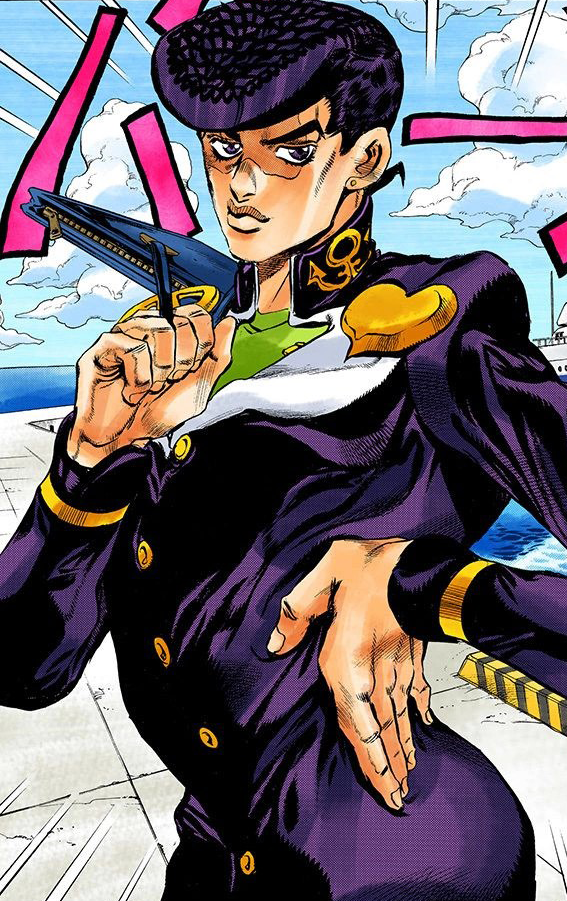 Tan told Mothership.sg that she thought the fabulous poses by the character would go well with the ripped prince.
Apart from JoJo's Bizarre Adventure, her drawing also references a game called Fate Grand Order, as seen in the card-game type border.
Sang Nila Utama vs Raffles
While considering the founding prince, one illustrator, Louis Png, also included the founder of modern Singapore: Sir Stamford Raffles.
In his drawings, the prince is depicted to be more muscular than the relatively scrawny-looking Raffles. He also notes that the 13th century prince has an outfit that is way more practical for tropical Singapore as compared to Raffles' coat.

As a nod to 8-bit video games, one artist even did an animated pixel version with Sang Nila Utama (Player 1) battling it out with who is presumably Raffles (Player 2).
Raffles' health bar looks dangerously low there.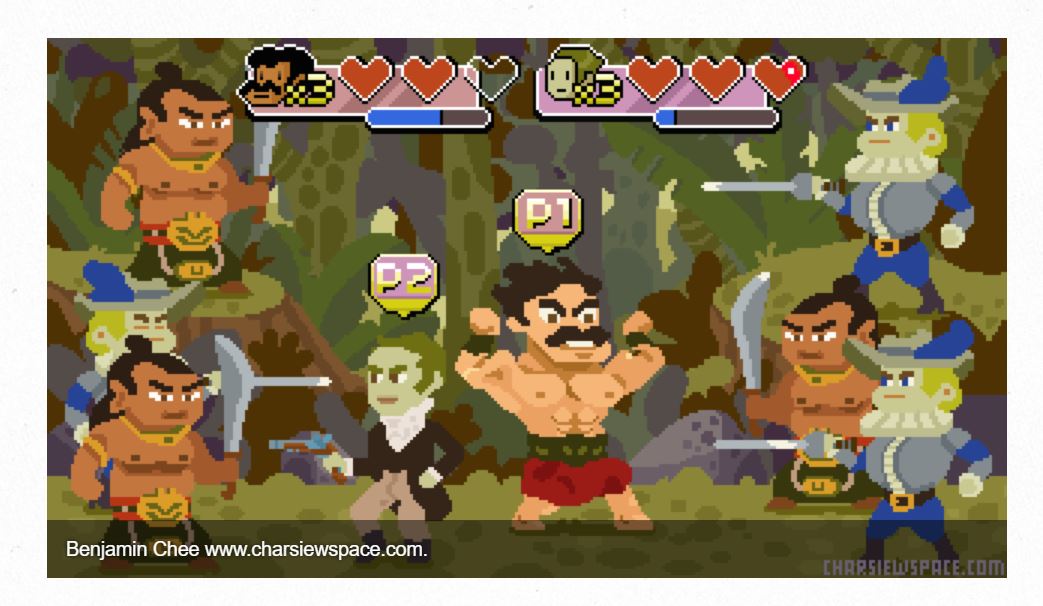 In response to queries from Mothership.sg, the original artist of ripped Sang Nila Utama, Joseph Tey, said he found the exhibition very humorous.
He said the animated pixel version of Sang Nila Utama is his personal favourite among all the pieces.
The person behind it all
We spoke to the person behind it all, Dan Wong, a comic illustrator under A Good Citizen, to find out more about the motivations behind such a site.
His inspiration? The original Joseph Tey drawing.
"That drawing was so awesome I was so inspired after seeing the various pictures.. I never knew Sang Nila Utama could be depicted in such an overwhelming manner.. I knew I had to work it into some sort of satire or cartoon."
And so, he started drawing his own interpretation of Sang Nila Utama and encouraged others to submit their drawings as well.
To his surprise, "enough people submitted and actually took the work seriously," so he compiled it all on a website that he created.
"I feel encouraged that there are other artists out there with a troll-like spirit and are happy to have fun."
Beyond the humorous descriptions and drawings, however, Wong thinks that Singapore's history transcends Raffles, and that it is important to keep the conversation on Singapore's history going:
"I feel like we need to somehow be a part of this as well. Even if it's to troll."
You can view the online exhibition at agoodcitizenobeys.com.
All screengrabs and top photo from the online exhibition
If you like what you read, follow us on Facebook, Instagram, Twitter and Telegram to get the latest updates.