For the uninitiated: Yes, Muji Hotel is a thing.
The hotel is a first-ever for the minimalist Japanese brand.
As expected, Muji Hotel combines no-frills with casual.
The first branch is at Shenzhen, China. It opened on Jan. 18, 2018.
Two more Muji hotels will open this year: One in Beijing this March, and another in Tokyo in 2019.
One Singaporean, Clement Ng, managed to get a room at the hotel on the first weekend of its Shenzhen opening.
This is his experience in photos, which he graciously shared with Mothership.sg:
Japan-esque ambience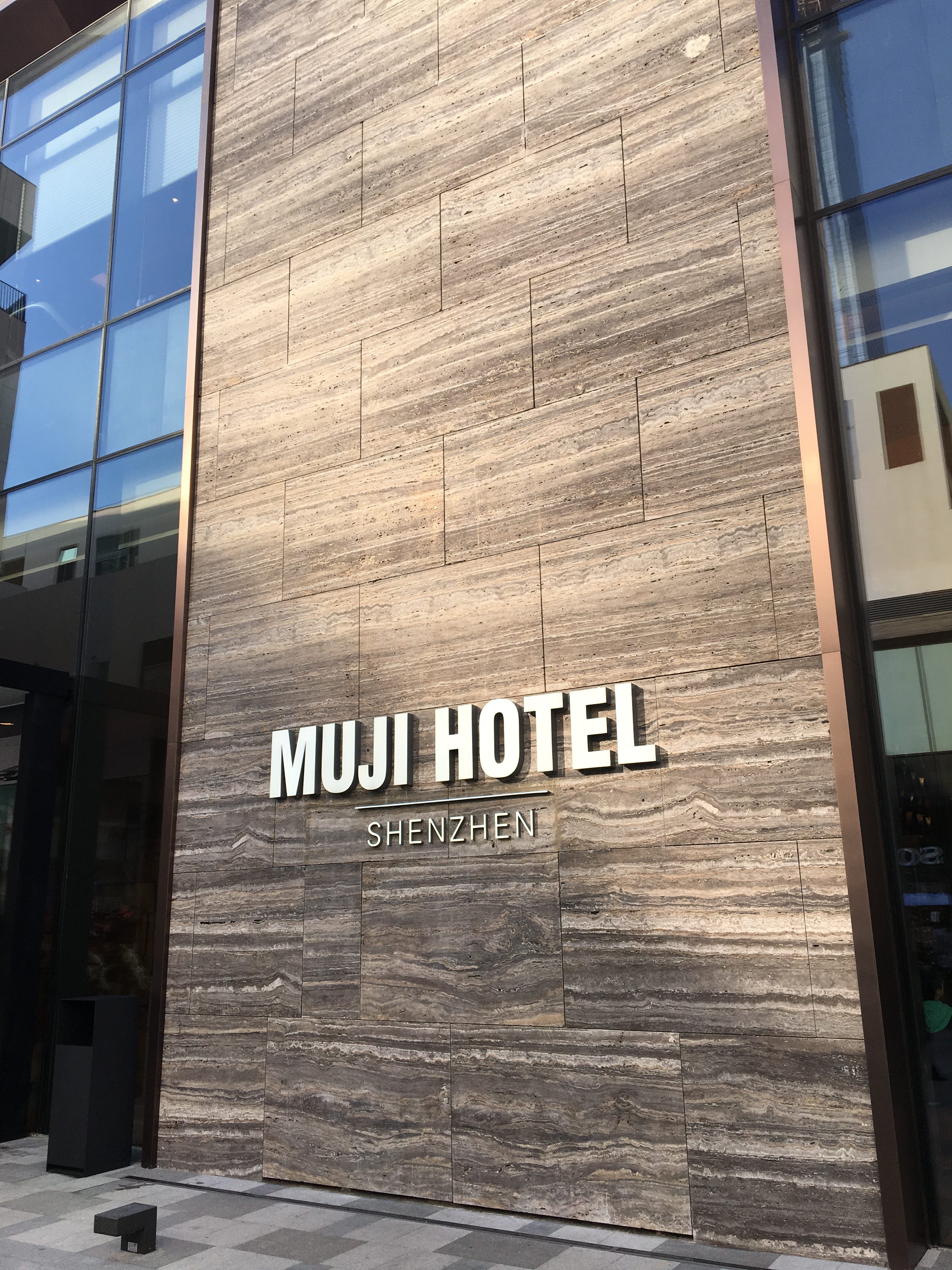 The hotel was overall a really nice one, with the ambience, service and food reminding one of Japan.
If you look it up, the materials for the interior walls and the courtyards include pillars and walls sourced from traditional Chinese homes, making the hotel a rather eco-friendly one, and keeping that signature minimalist but stylish vibe.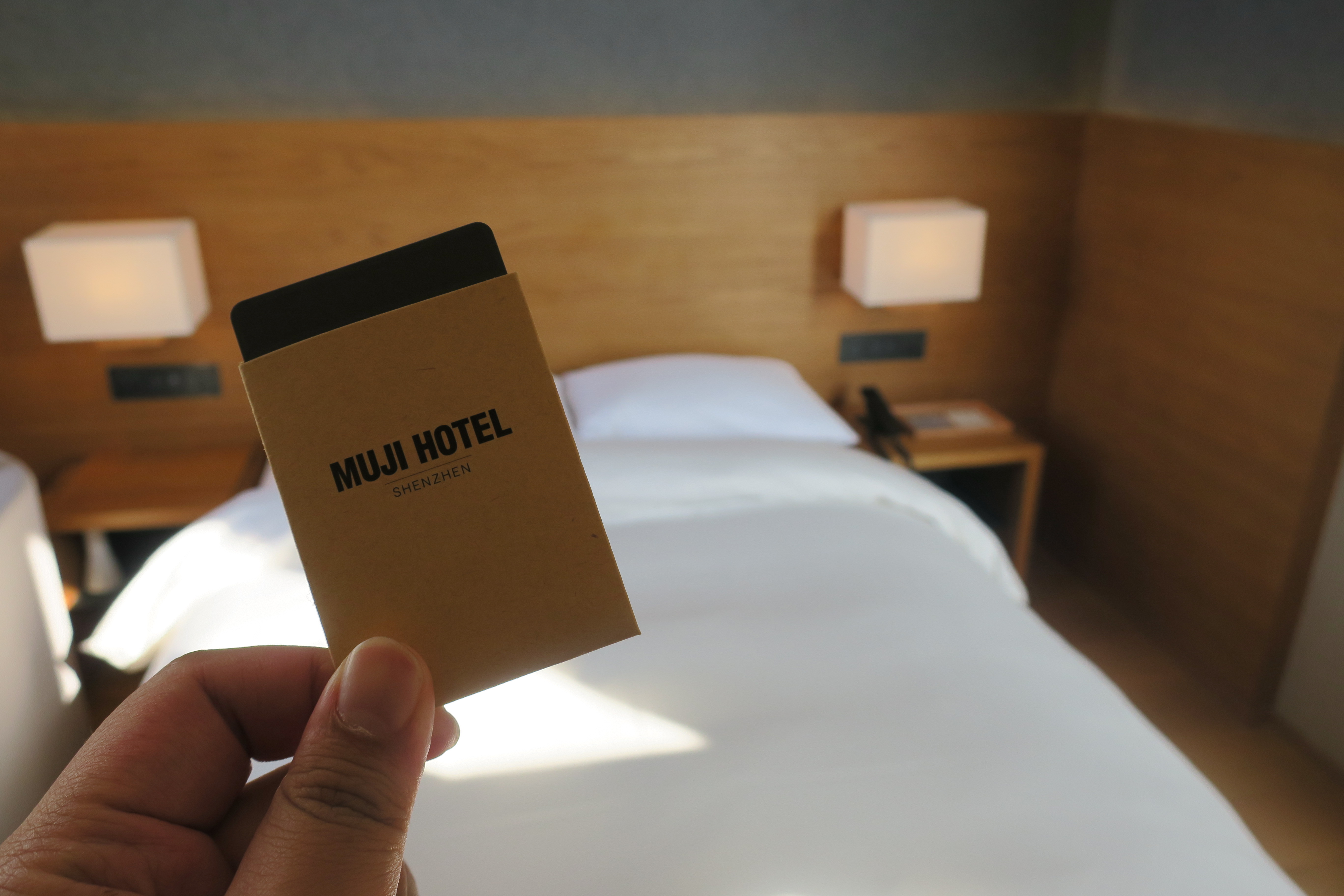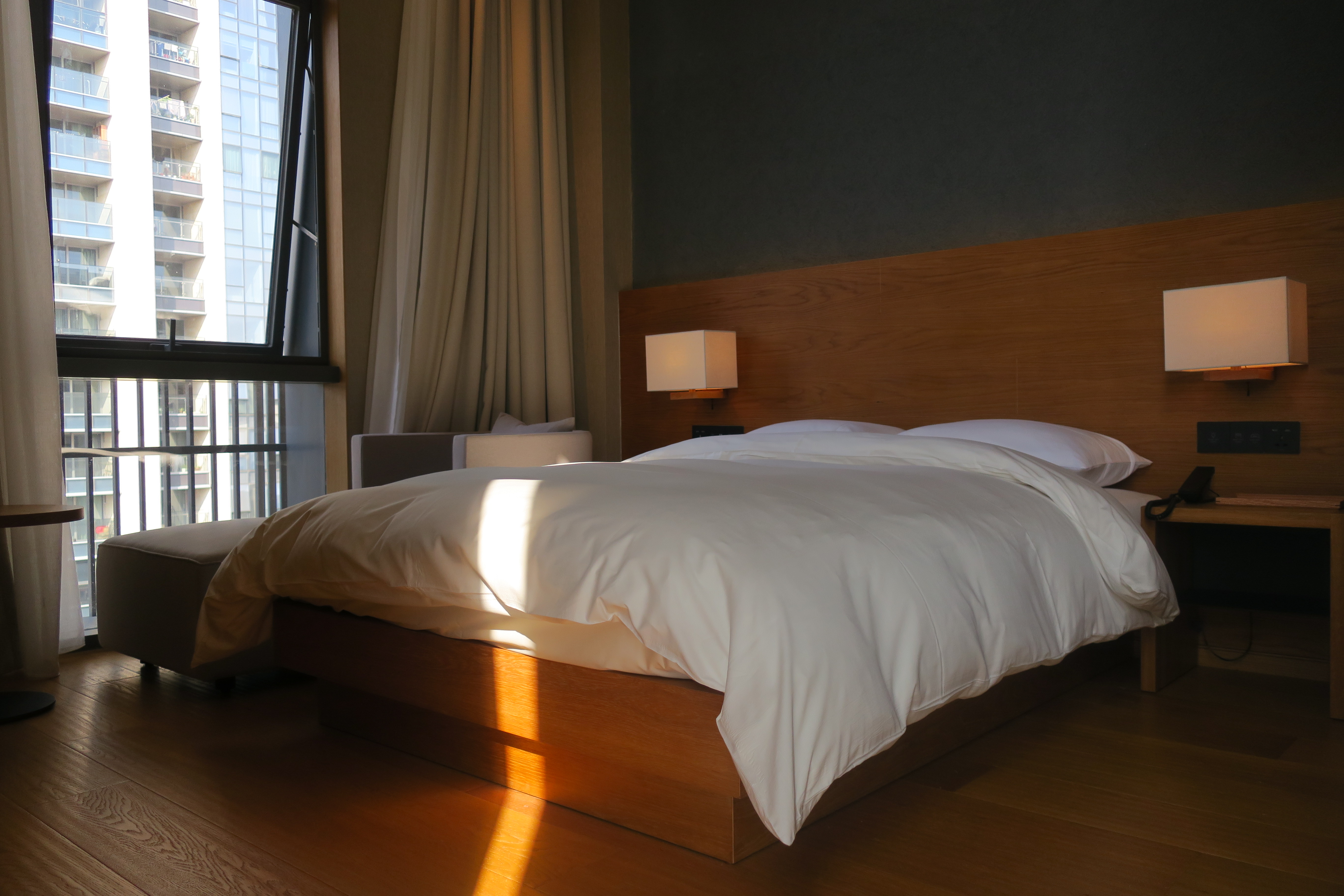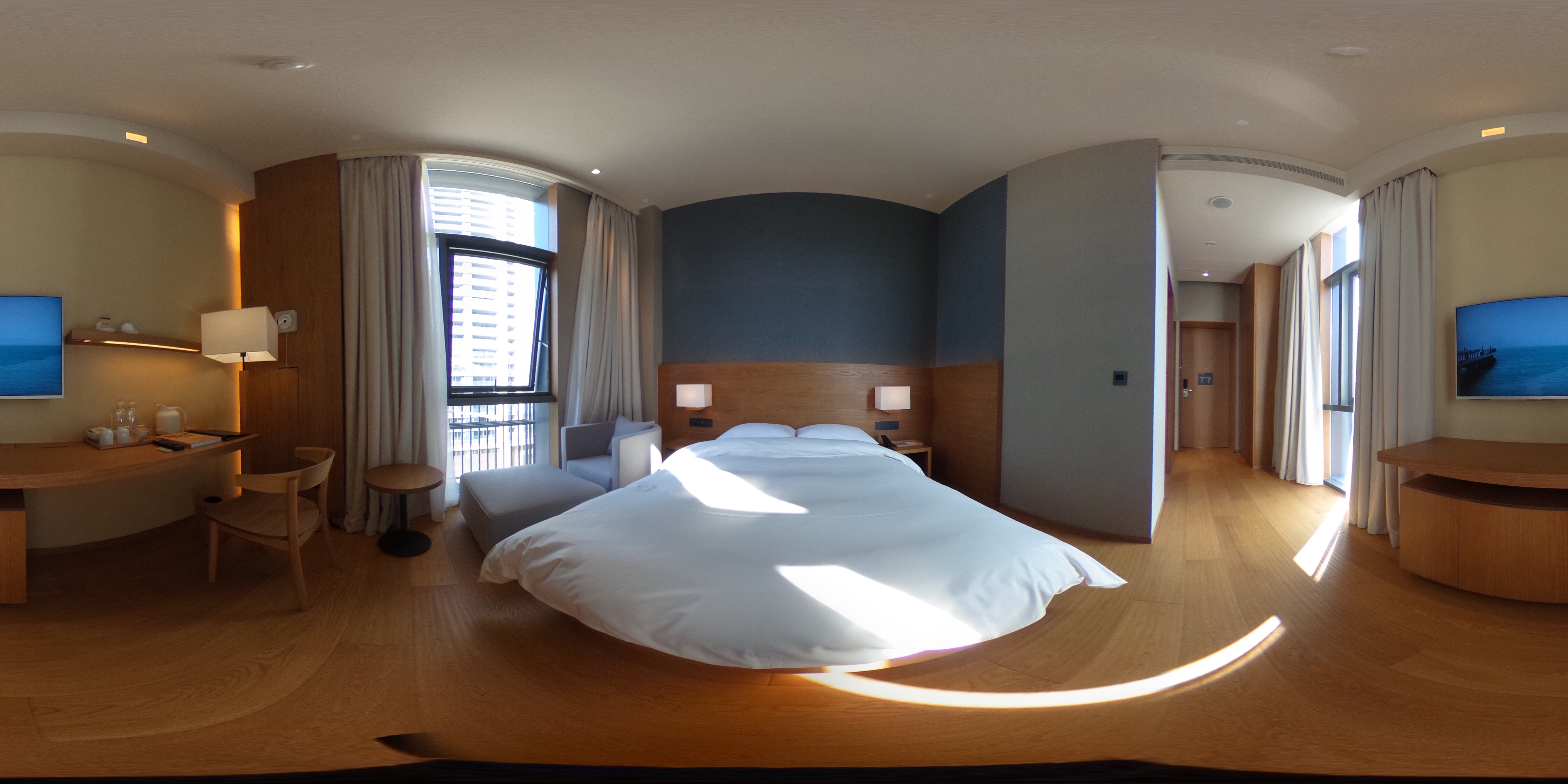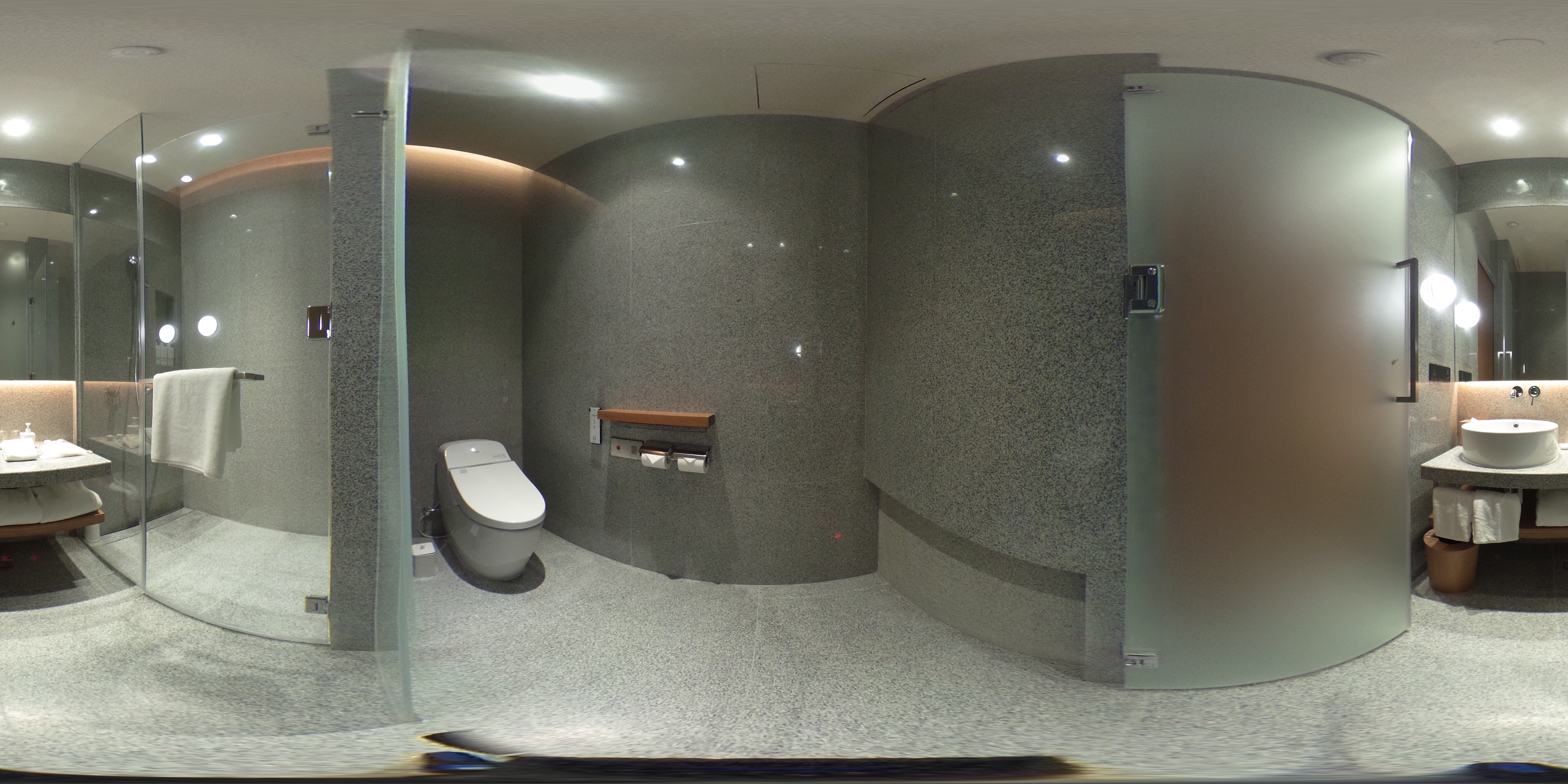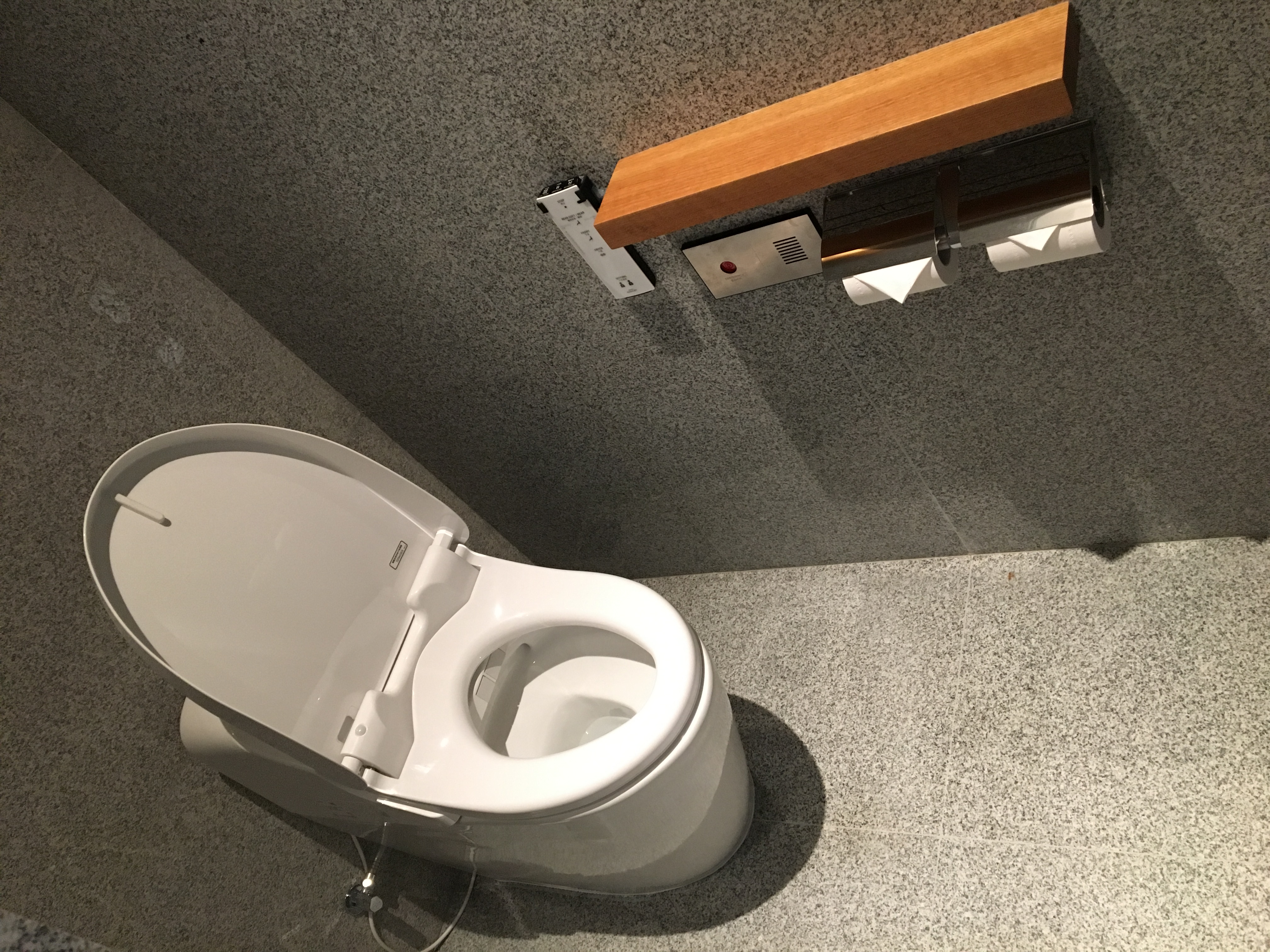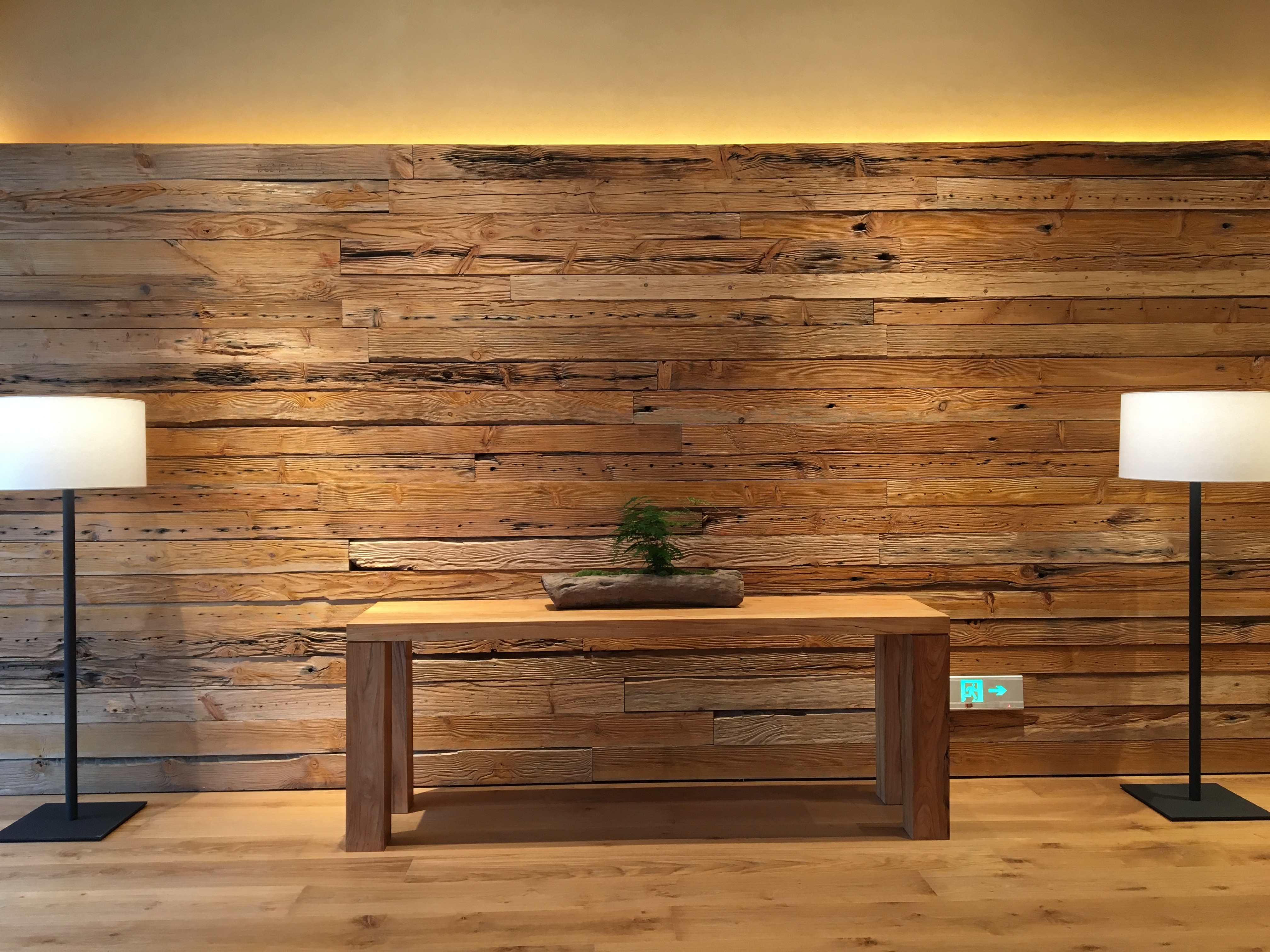 Visitors can use the hotel's facilities, such as the library and the gym. The library is also open to the public.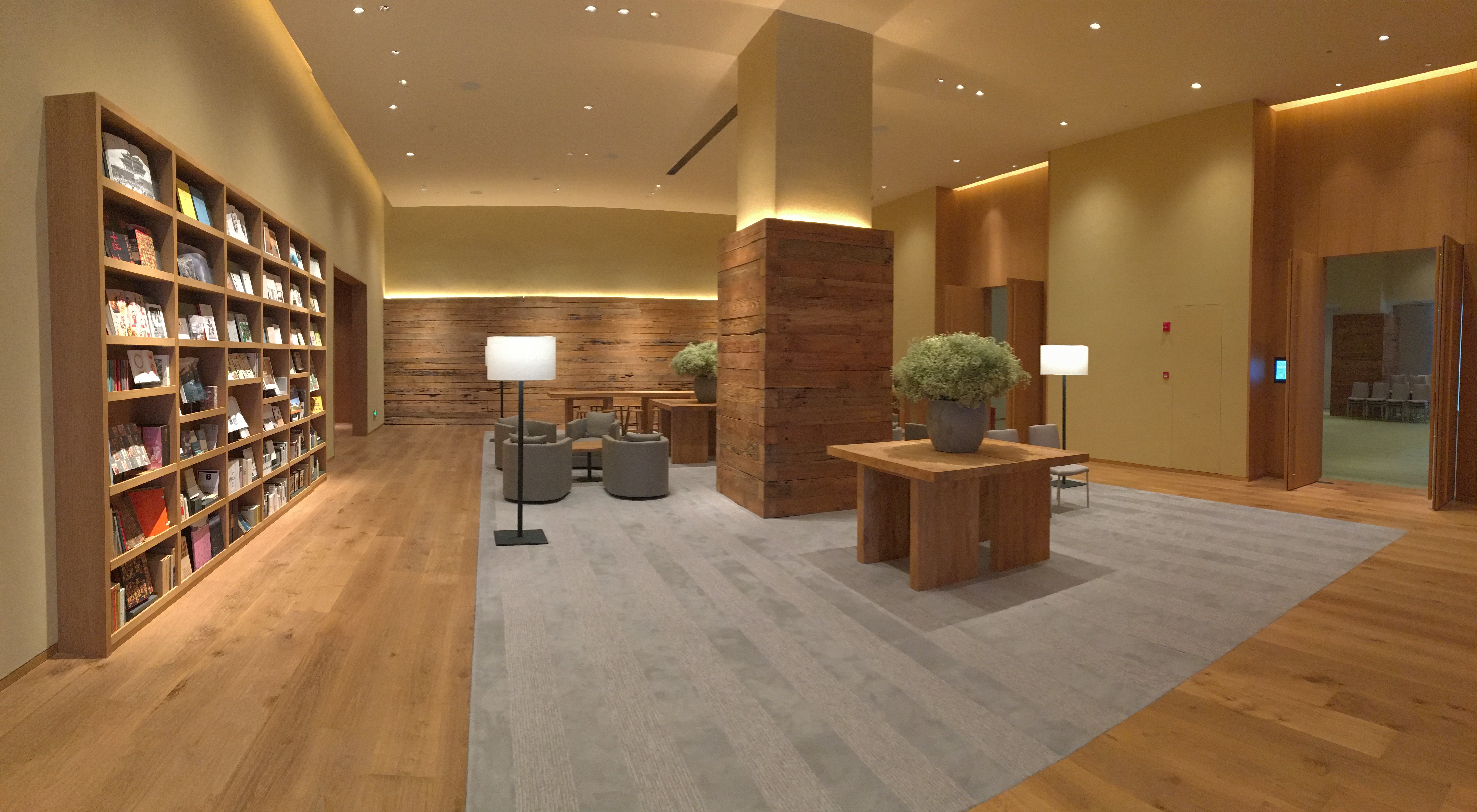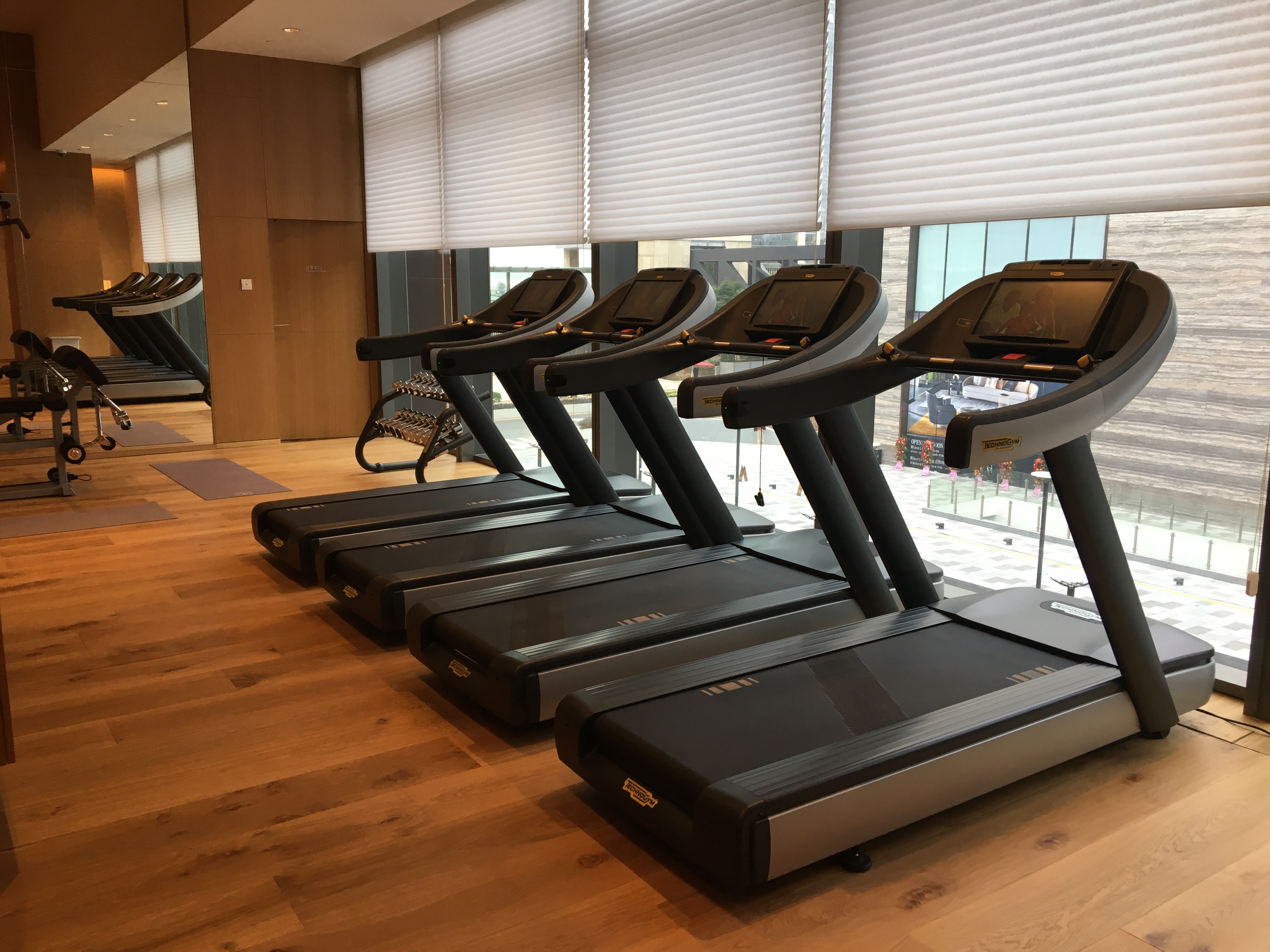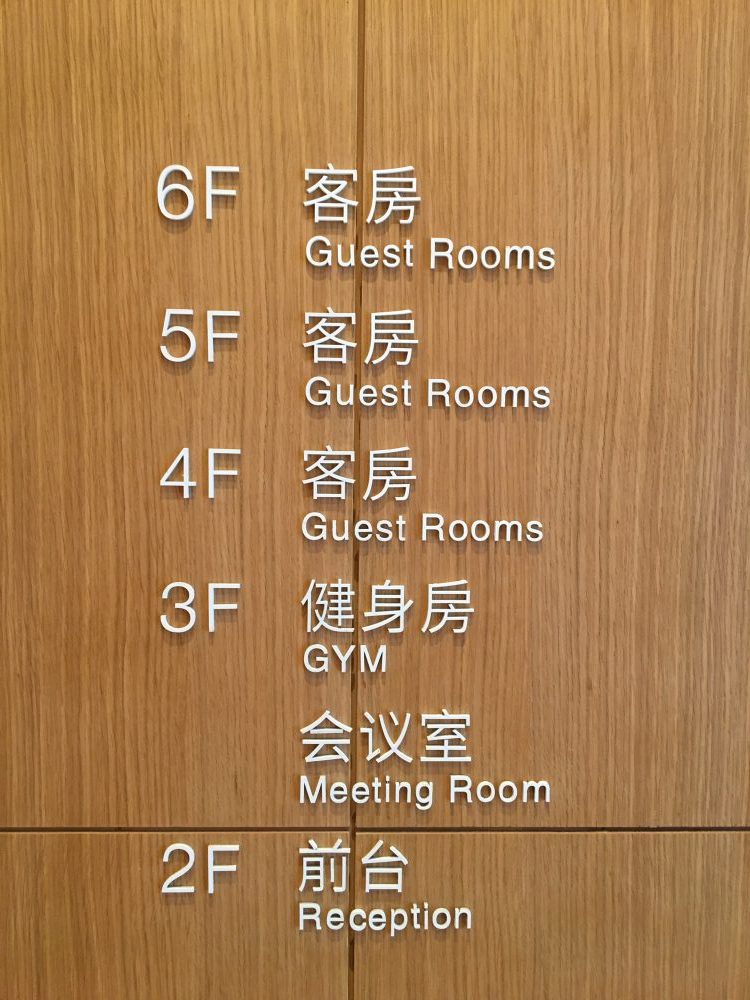 What can I take from the hotel?
Because you're a cheapo Singaporean, here's what you can take home:
Toothbrush

Pen

Coffee bags

Water
There are very nice and comfy slippers free for you to take home.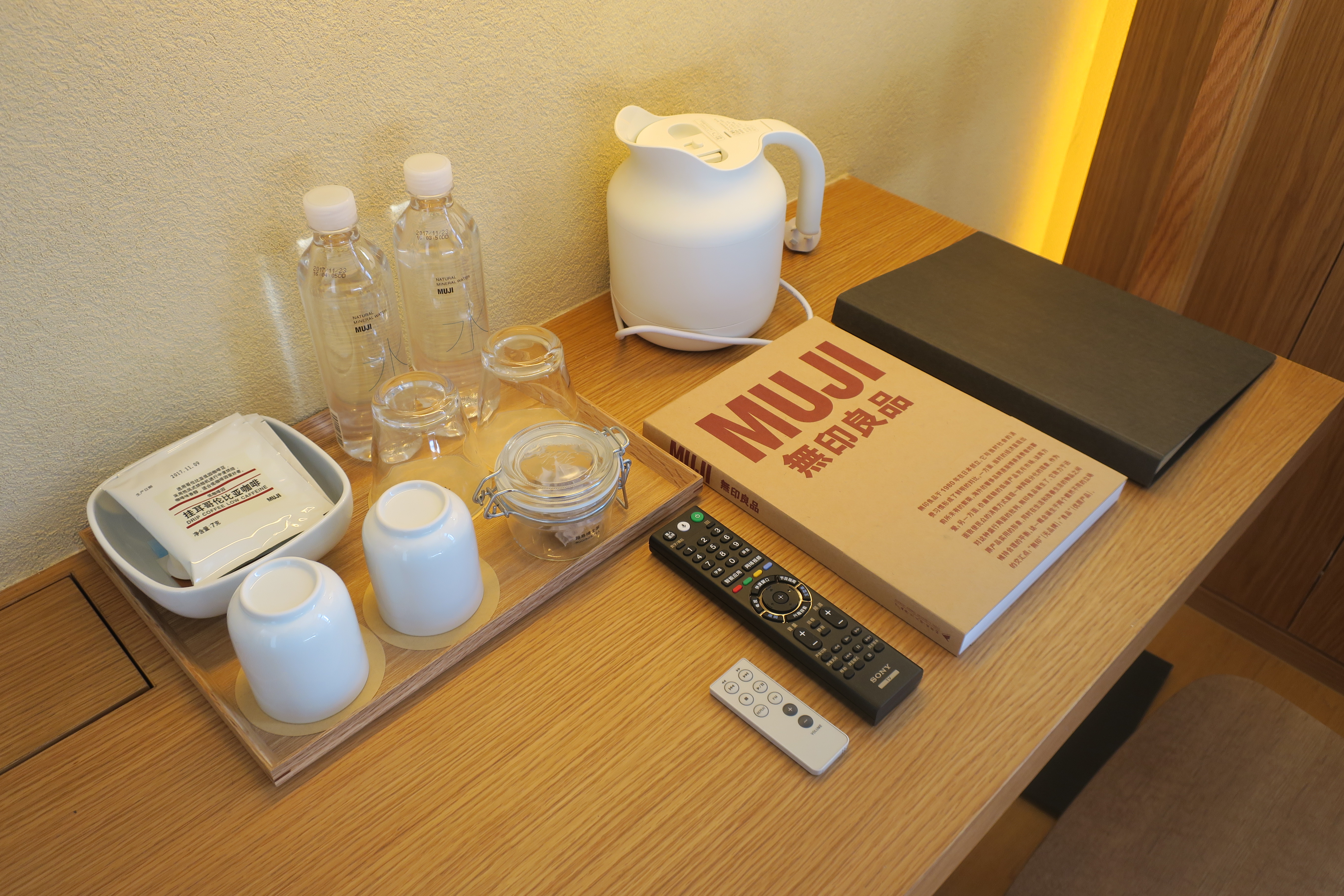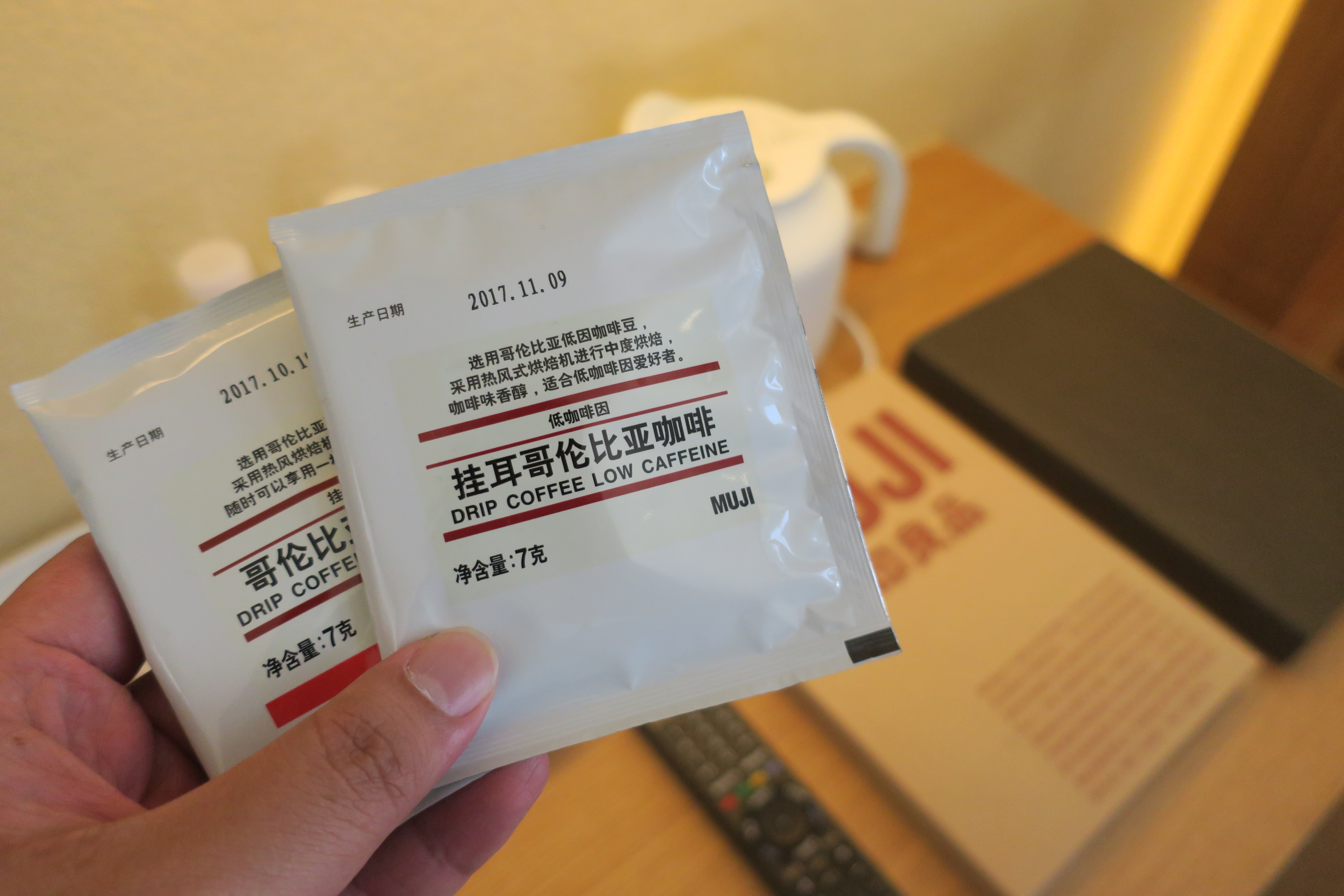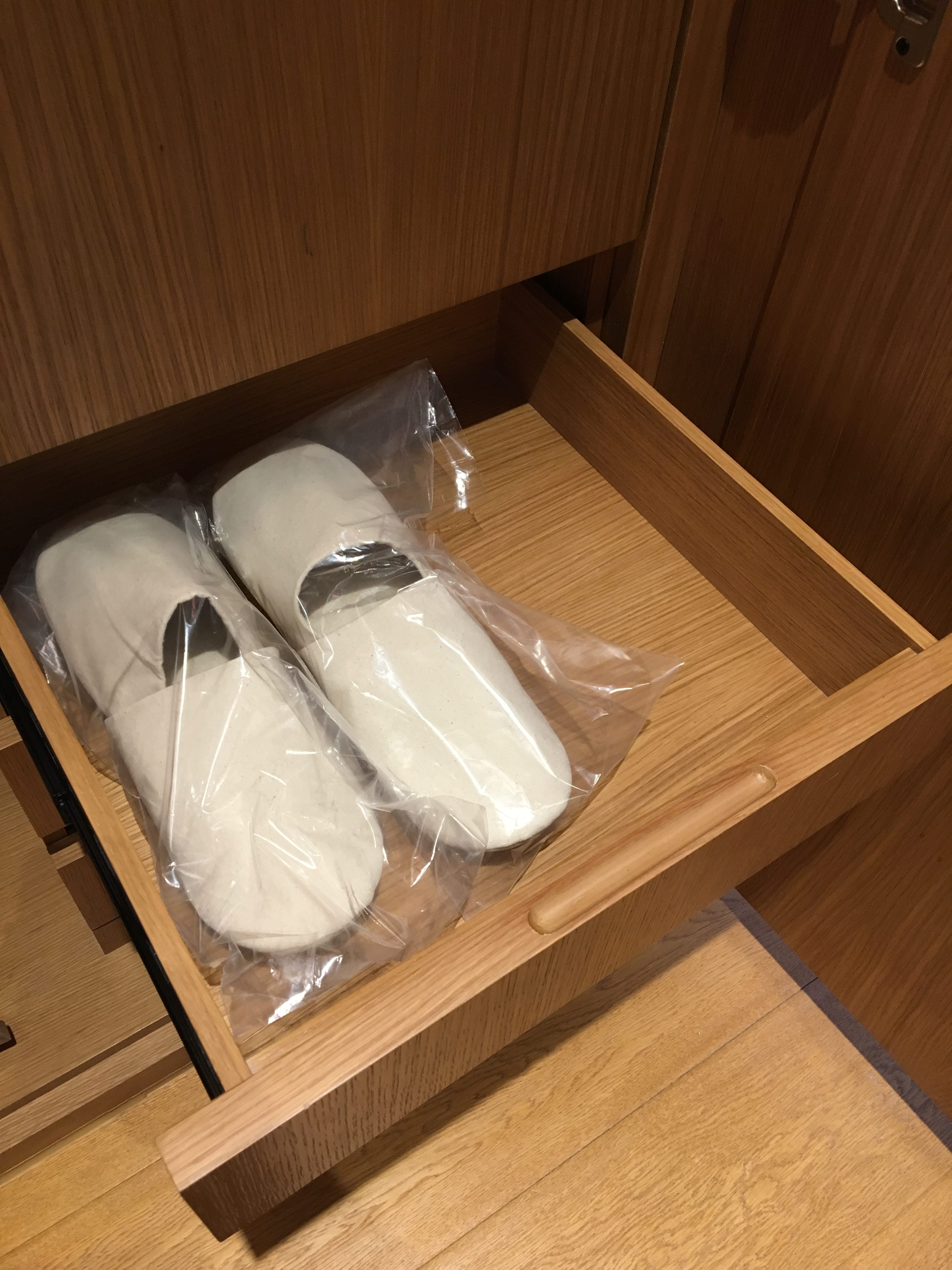 Essentially, the hotel is kind of like the living example of "try-before-you-buy", allowing you to try out the various Muji products before you buy them, so there are some pretty cool stuff that you can also borrow (key word is "borrow").
Air Purifier

Aroma Diffuser

Iron

Hairdryer

Music CDs for the player in the room
The Muji diner
Their in-house diner will have you covered for breakfast, lunch, dinner, and even late-night bar hours.
Breakfast comes with three options: Chinese, Western, or Japanese, and you get a semi-buffet with rice, curry sauce, miso soup, fruits, fruit juices and breads.
If you've been to the Muji cafe in Singapore, there's a pretty good chance you might find some of their offerings familiar, but of course, along with some local and international favourites.
Spot some dim sum baskets there?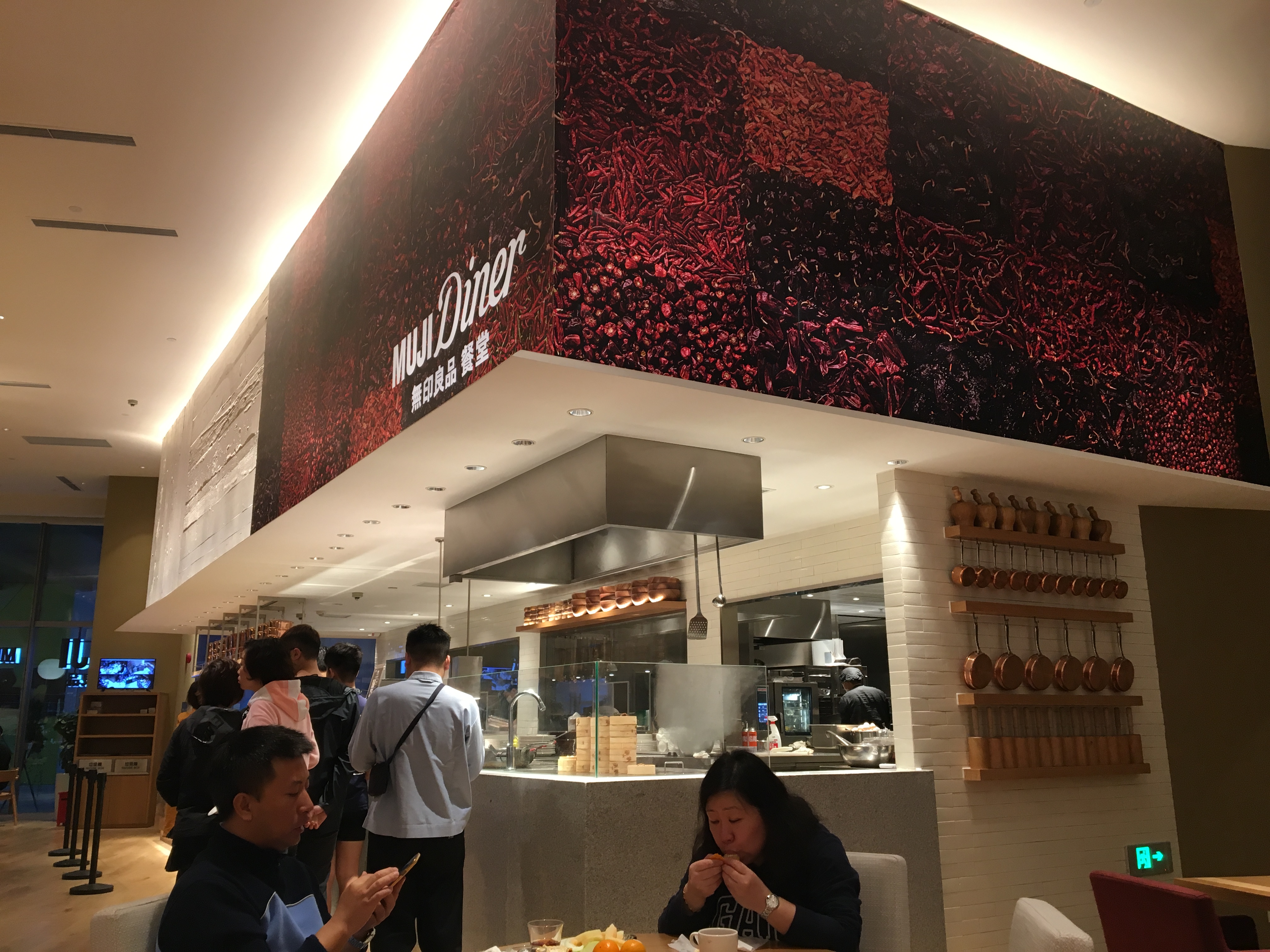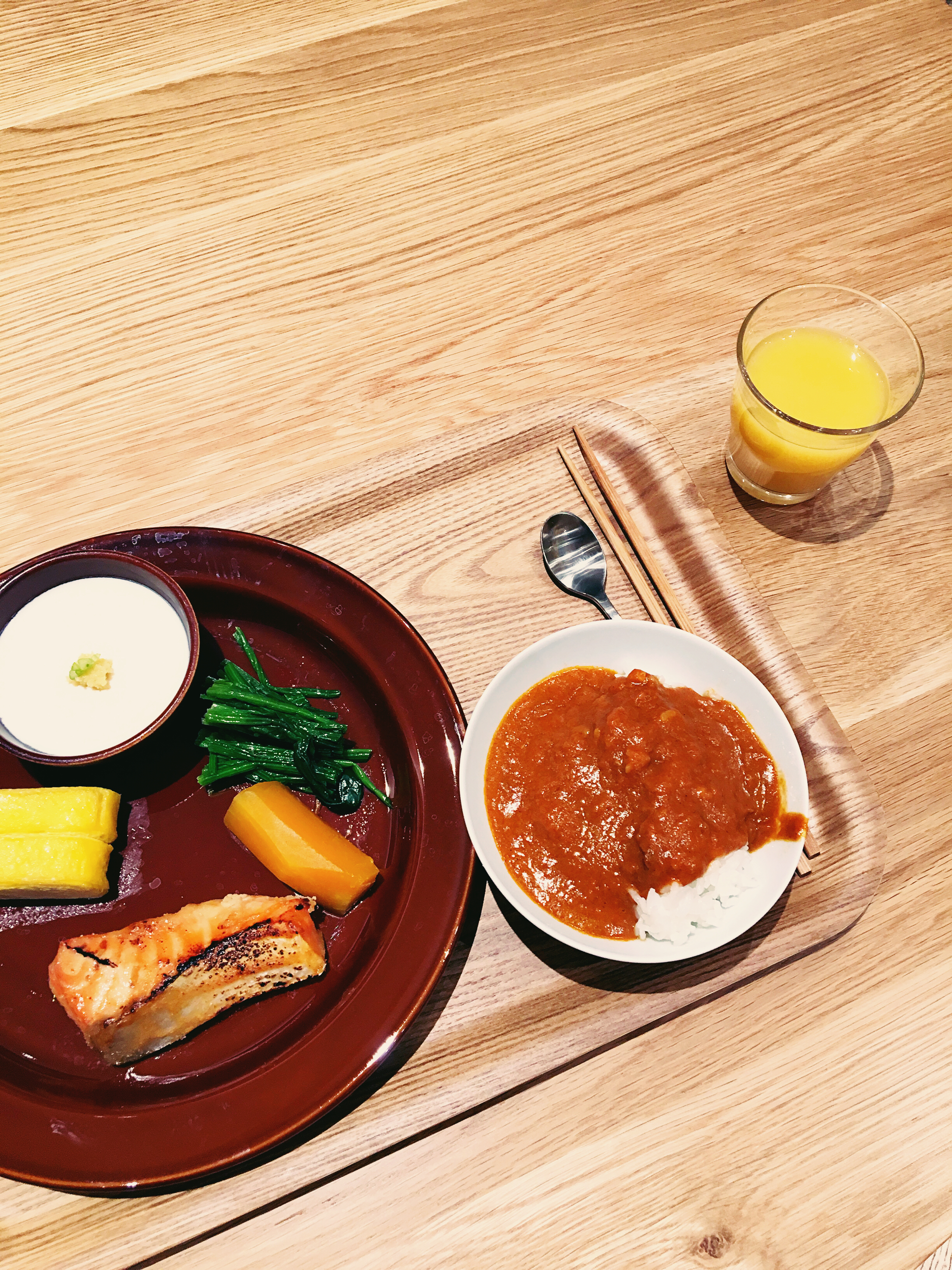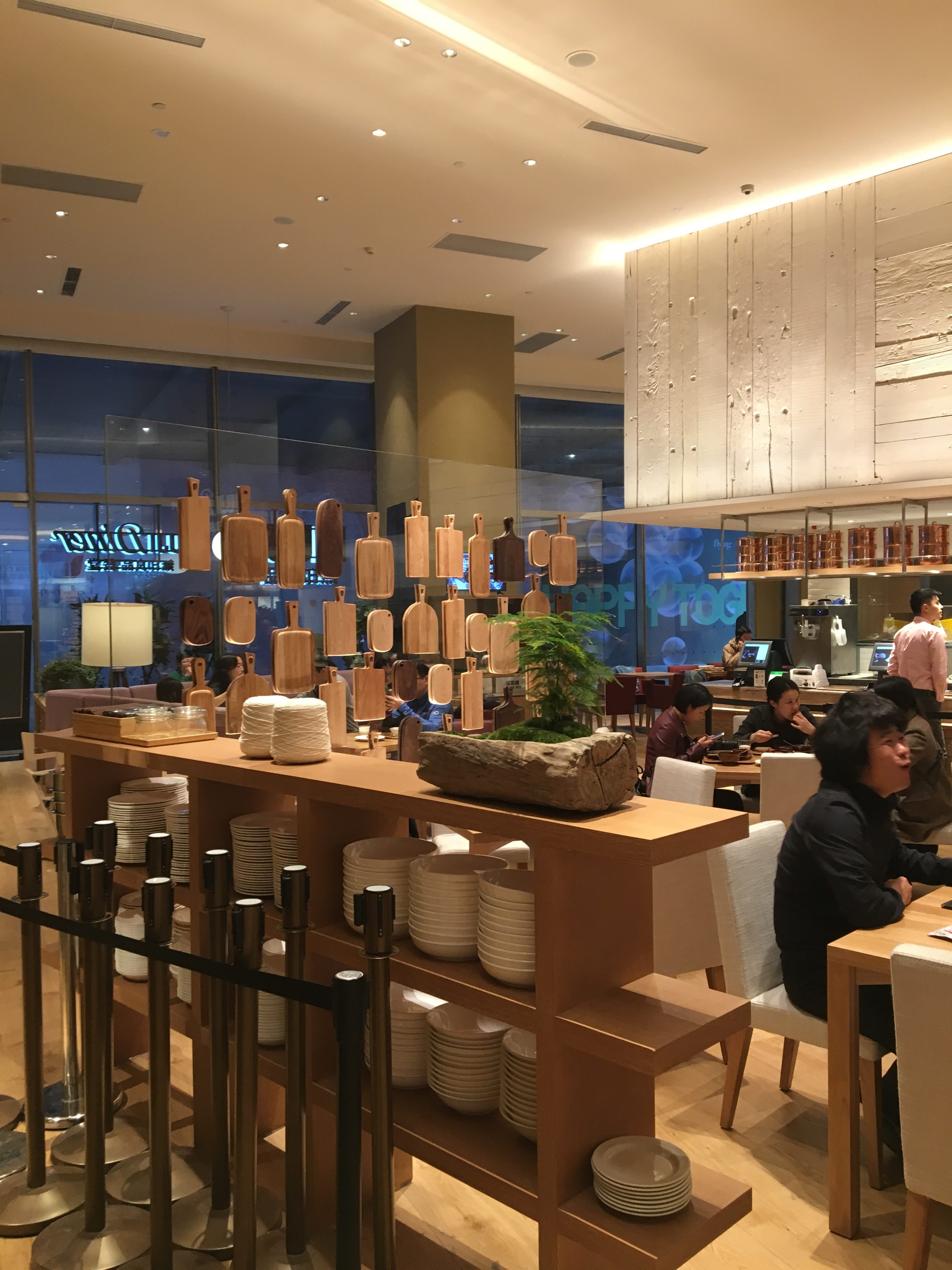 If you're itching to get some Muji items for your own personal use, you can also spend your money at one of the largest Muji stores in China, which is connected to the same level as the lobby and the diner, which is at level two.
[related_story]
Pricing
Hotel room prices start at 950 yuan, which is about S$196, to 2,500 yuan, which is about S$516.
This includes breakfast for one person, service charge and tax.

Caveats
There were some things that didn't make the stay as perfect for Ng.
For example, there were some weird moments where electricity got cut out of the blue, and the water temperature might go a bit haywire.
After all, the multi-complex building had just barely opened, so a few hitches here are there might be inevitable.
Interested in popping by for your next trip to China?  Here's the address:
Muji Hotel Shenzhen
UpperHills, No. 5001 Huanggang Road, Futian District, Shenzhen, Guangdong Province, P.R. China
Chinese address:
深圳市福田区皇岗路5001号 深业上城
You can also view more details about the hotel here.
Here are a few interesting articles you should check out next:
An interactive canvas you can Instagram the crap out of is coming to the Light to Night Festival 2018
You need to get with the times, both for your bank account and your life
Top image courtesy of Clement Ng
If you like what you read, follow us on Facebook, Instagram, Twitter and Telegram to get the latest updates.