If you're racking your brain over where to bring your kids/significant other/parents to on the weekends, Singapore Art Museum (SAM) has got your back. That's because there's a bunch of fun and interactive activities lined up at the museum.
What's even better is that most of them are free so you can save some money for all the ang pao-giving you'll be doing soon.
But to impress them before Chinese New Year even arrives, here are some of the events and exhibitions you should bring your friends and family to.
Outdoor movie screening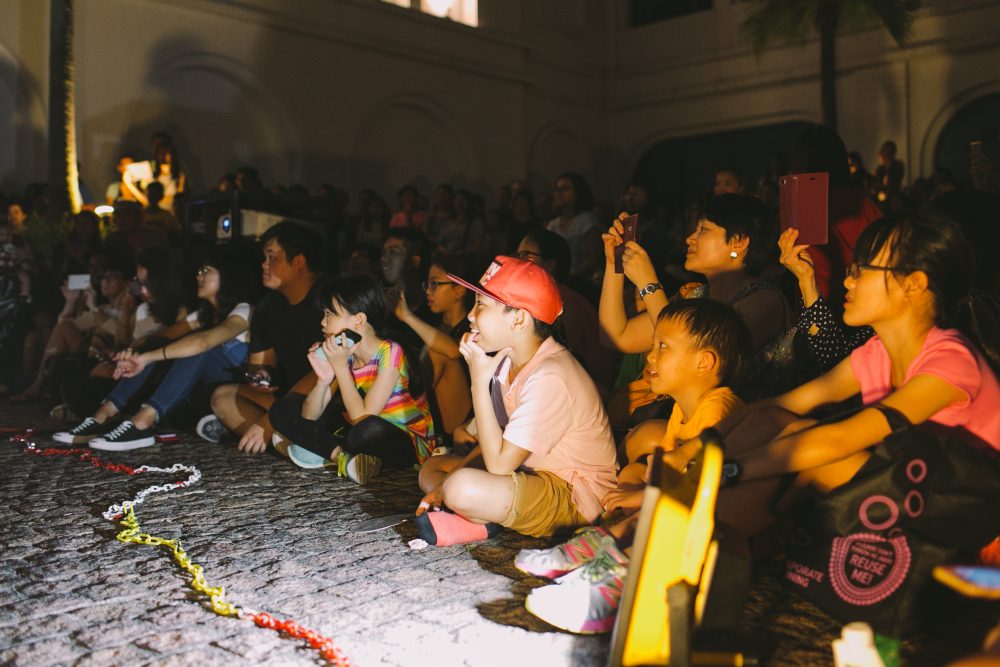 First on our list is the free outdoor movie screening happening on January 27, Saturday. The all-weather event will be held at the SAM Front Lawn from 7.30pm onwards, along with food stalls selling takeaway meals and ice cream. So bring along an empty stomach and your picnic mats for a relaxing evening under the stars.
Date: Saturday, January 27, 2018
Time: 7.30pm - 10.30pm
Two weekends of free art activities and an art market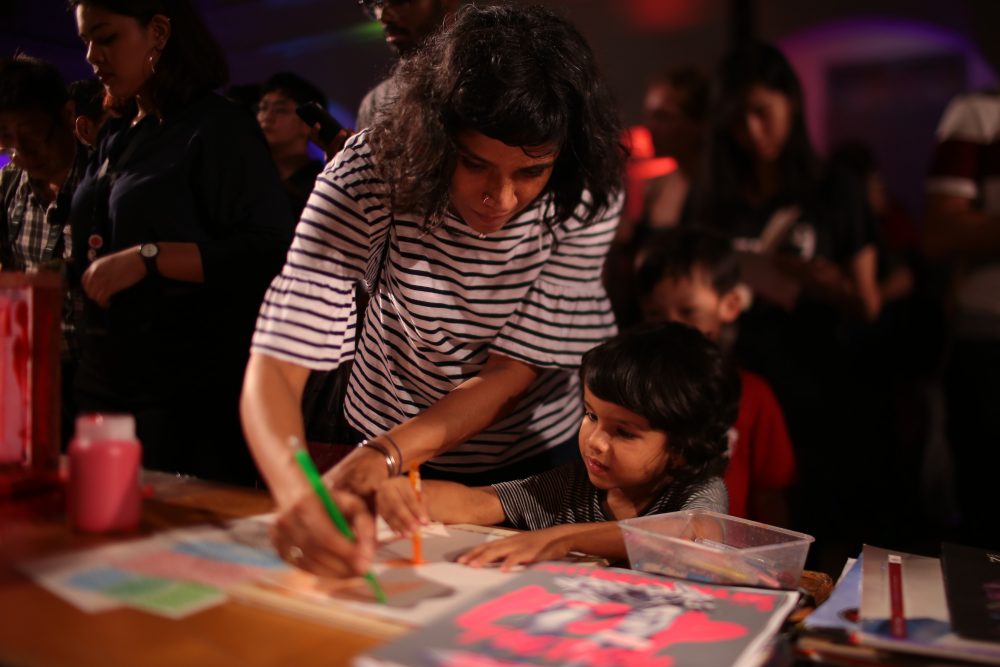 As part of Singapore Art Week, there will be a range of free art activities taking place on two consecutive weekends. On 20 & 21 January, there'll be workshops, face-painting and caricature stations for the young ones (and the young-at-heart), and artist and curator talks for those looking to be a get a bit more cultured.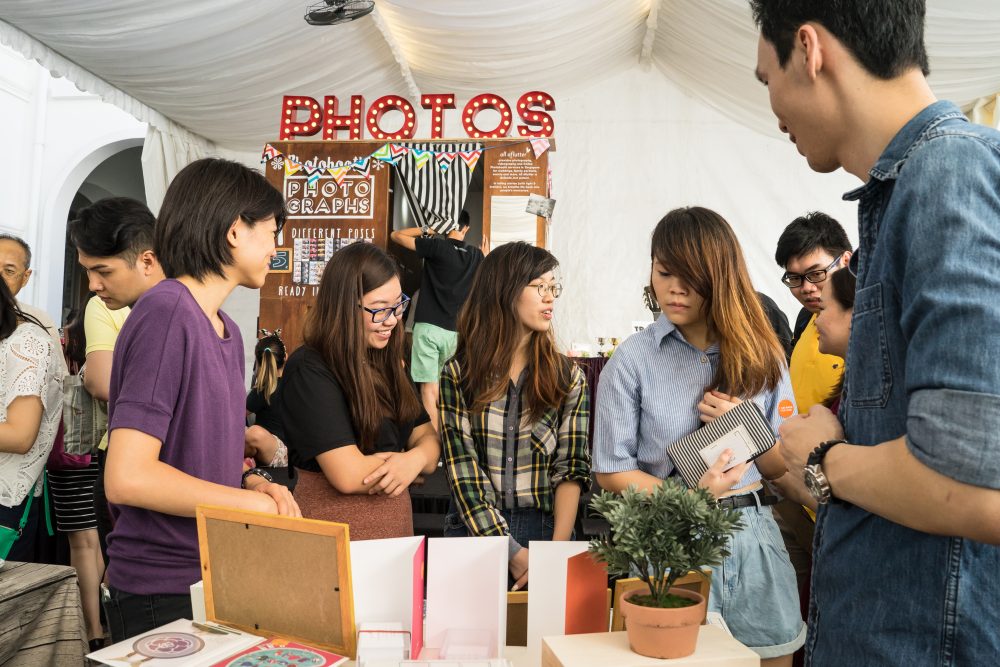 On 28 January, there's the super popular SAM x The Local People Art Market, which regulars know will feature one-of-a-kind crafts and accessories by local designers and artists, as well as yummy treats from up and coming food entrepreneurs. There will also be a super fun photo booth for you to take photos at, and live gigs by emerging musicians.
Dates: Saturday & Sunday, 20 & 21 January, 2018
Saturday & Sunday, 27 & 28 January, 2018
Time: 10am – 7pm
SAM Late Nights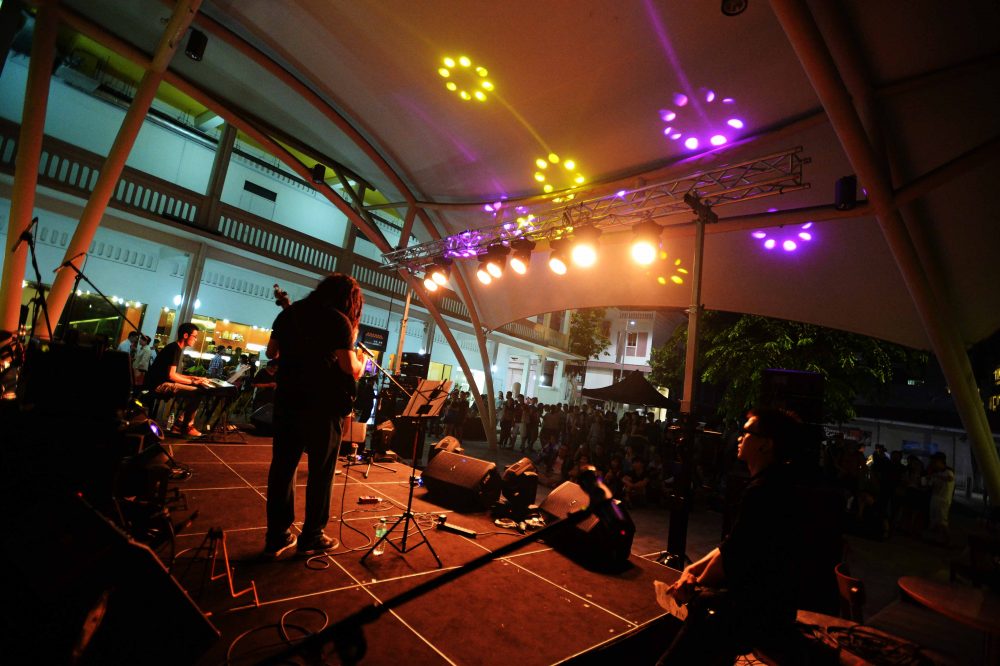 As a pre-weekend warm up, there'll be mini visual art and music parties at SAM every second Friday of the month from now till March. Besides free museum entry and an outdoor picnic with yakitori sticks and beer by Standing Sushi Bar, local musicians Evanturetime, Amon Wong, Ffion, and Canvas Conversations will also be performing with video loops and visual projections under the museum canopy in the cool night breeze.
Dates: Second Fridays of every month
12 January, 2018
9 February, 2018
9 March, 2018
Time: 6pm – 10.30pm
Cinerama exhibition and programmes
And the best thing is, a moving image exhibition will be going on throughout all the events mentioned above. There's cool stuff in there – from artists who fired bullets from AK-47s and M16s to get them to fuse together (and succeeded, btw), to recordings from an eerie abandoned mansion.
Here's a sneak peek of some of the artworks you can find at Cinerama.
The Propeller Group's AK-47 vs. M16
[video width="640" height="352" mp4="https://static.mothership.sg/1/2018/01/the-propeller-group-video-1.mp4"][/video]
Contained in a ballistics gel block, this installation captures a 'freeze-frame' moment of a bullet collision between an AK-47 and M16.
Korakrit and Alex's There's a word I'm trying to remember, for a feeling I'm about to have (a distracted path towards extinction)
[video width="640" height="352" mp4="https://static.mothership.sg/1/2018/01/korakrit-video-2.mp4"][/video]
Set in a mini theatre with dirt floor, fur walls and bean bags, this film installation represents the artists' imagined world of a post-apocalyptic future.
Jeremy Sharma's A White, White Day
[video width="720" height="1184" mp4="https://static.mothership.sg/1/2018/01/jeremy-sharma-video-2.mp4"][/video]
Based on an old film that featured now-vanished sites in Singapore (like the old C.K. Tang building and Outram Prison), the flickering light boxes in this installation is a reflection of our fading memories and history.
Tromarama's Zsa Zsa Zsu
[video width="720" height="1184" mp4="https://static.mothership.sg/1/2018/01/tromarama-video-1.mp4"][/video]
The use of buttons and beads in this stop-motion movie video for acclaimed Indonesian band, Rock N Roll Mafia, pays homage to the artists' hometown of Bandung, which is known for garment manufacturing.
Cinerama: Art and the Moving Image in Southeast Asia  is happening from now till March 25, 2018.
Time: 10am to 7pm (Saturdays to Thursdays), 10am to 9pm (Fridays)
All images and videos via SAM.
--
And this isn't even all that's available at SAM. There are video-making workshops and special tours on top everything we mentioned above. Head over to www.singaporeartmuseum.sg to see the full list of events.
This sponsored post in collaboration with SAM saves Mothership.sg's writers' time in googling about what to do in the upcoming weeks.
If you like what you read, follow us on Facebook, Instagram, Twitter and Telegram to get the latest updates.