You've probably used one of these before. That is, if you exist on social media.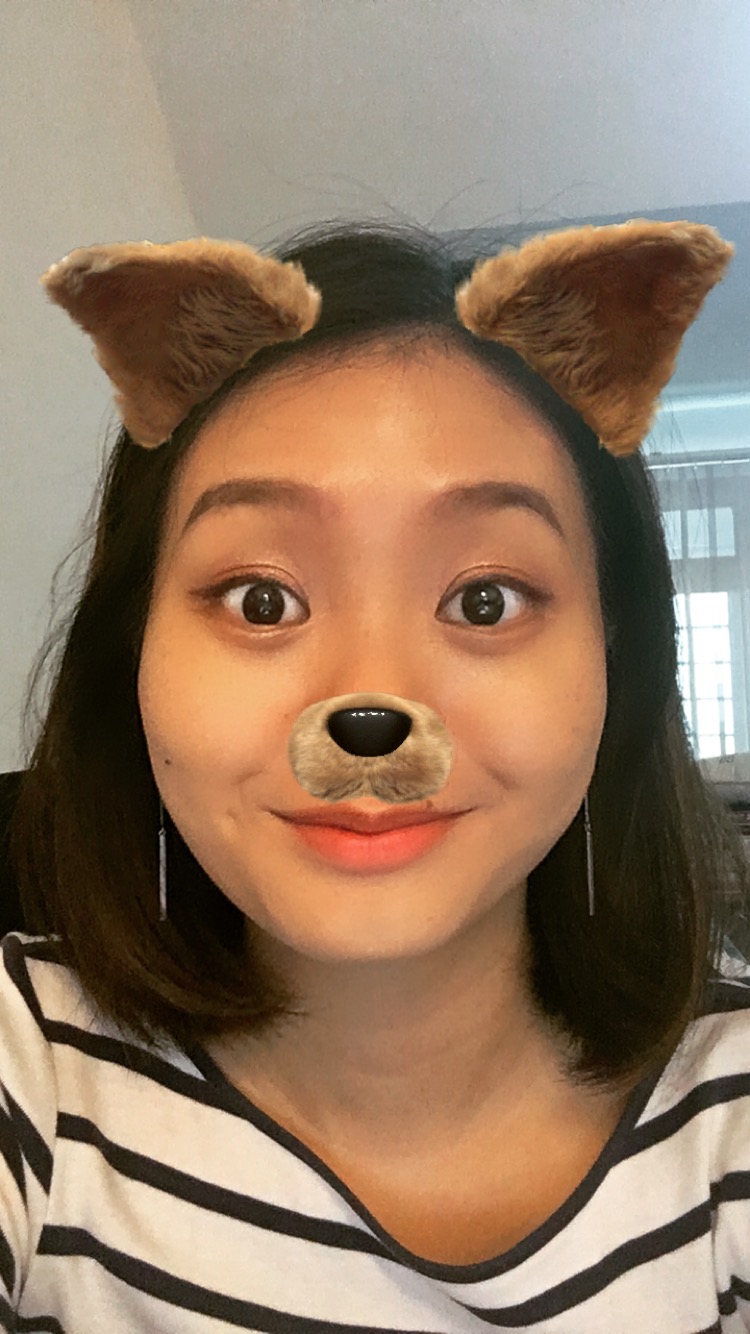 Yes.
Of course, augmented reality (AR) filters like these are relatively new in the world of social media. Since Snapchat introduced them back in 2015, they've been a hit among social media users -- the most popular being the flower crown and dog filters.
AR filters were launched on both Instagram and Facebook this year as well.
Other than for taking cuteass selfies, these filters are also perfect for taking the most hilarious candid photos of your colleagues -- especially when they are unaware.
Just to lighten the mood and make everyone laugh.
Like so: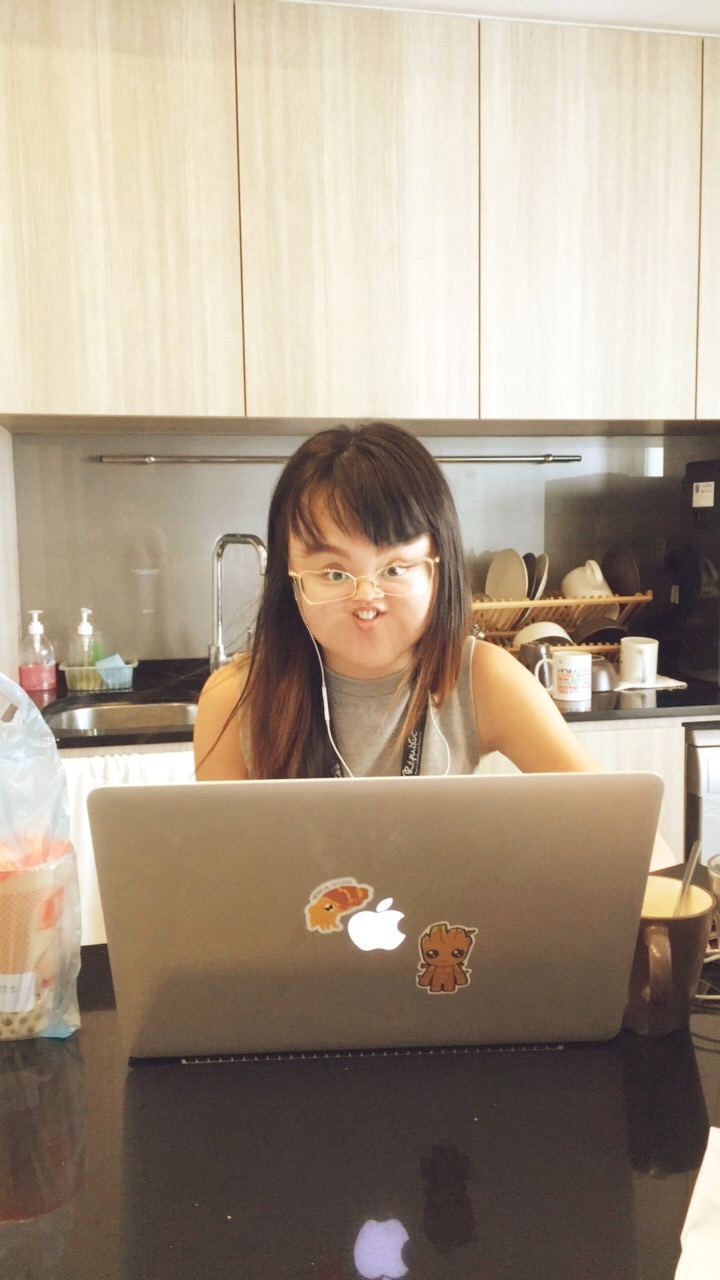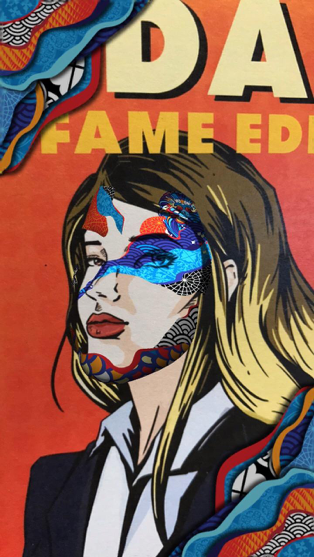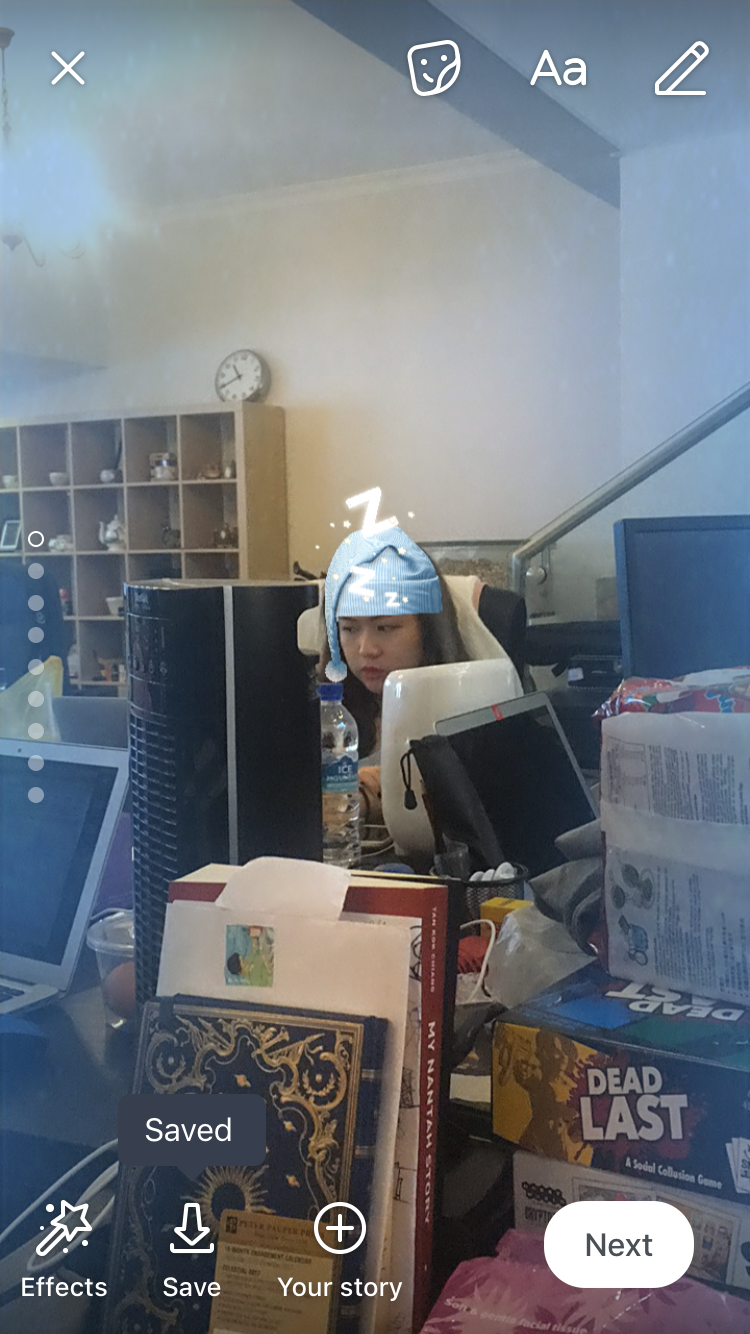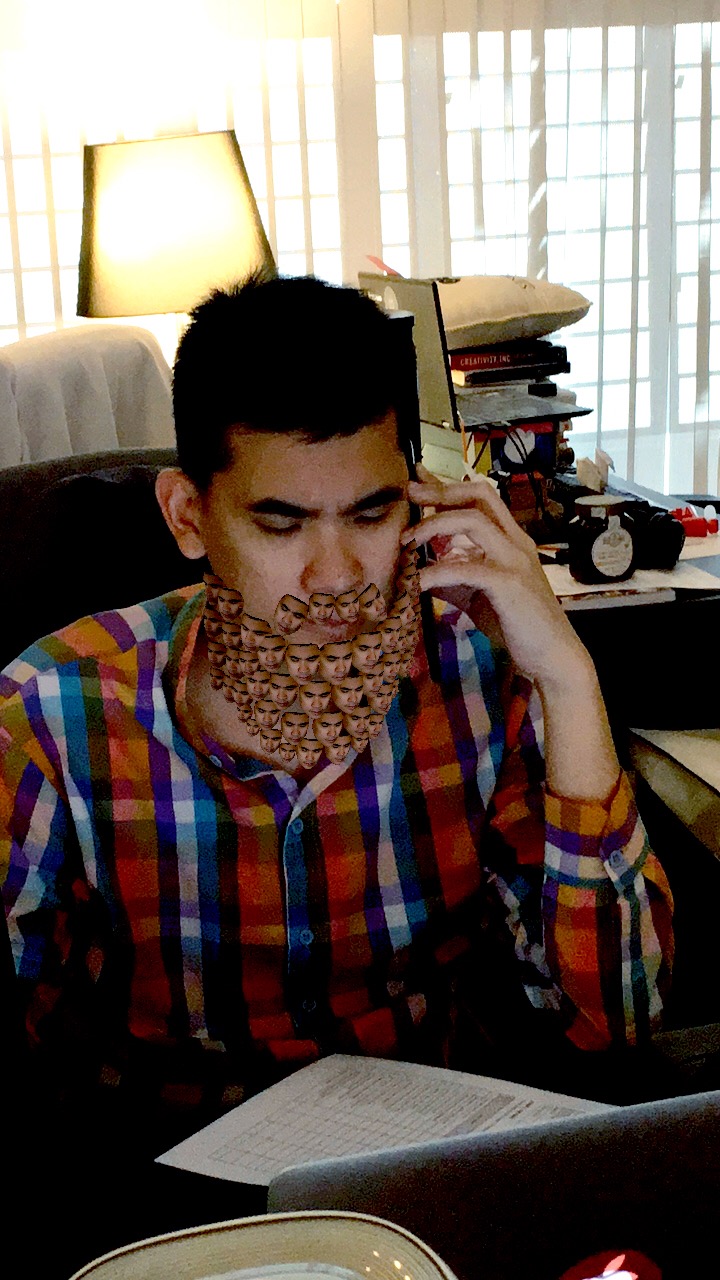 Introducing: the best times to take AR photos in the office
*p.s: Mothership will not be held responsible for any angered bosses (this is a disclaimer)
*p.s.s: this list is not extensive and can differ by office type and culture.
1. Surprise attack outside the toilet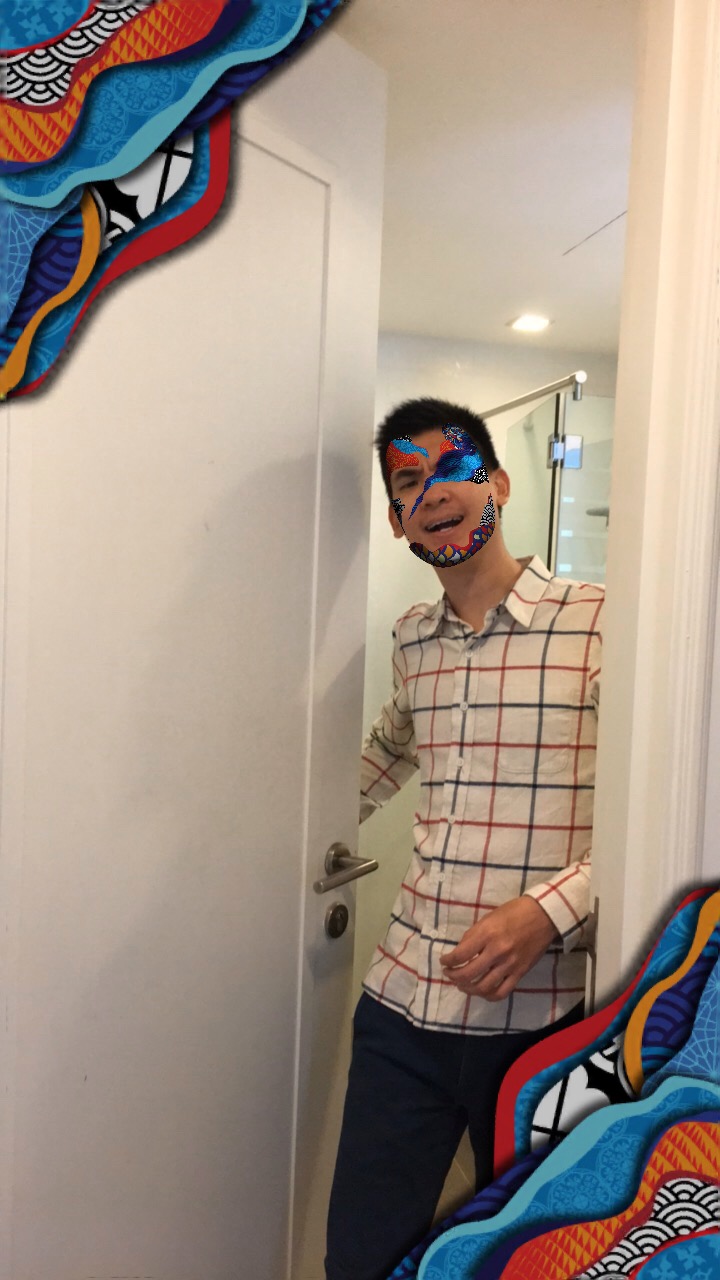 2. Serious afternoon discussion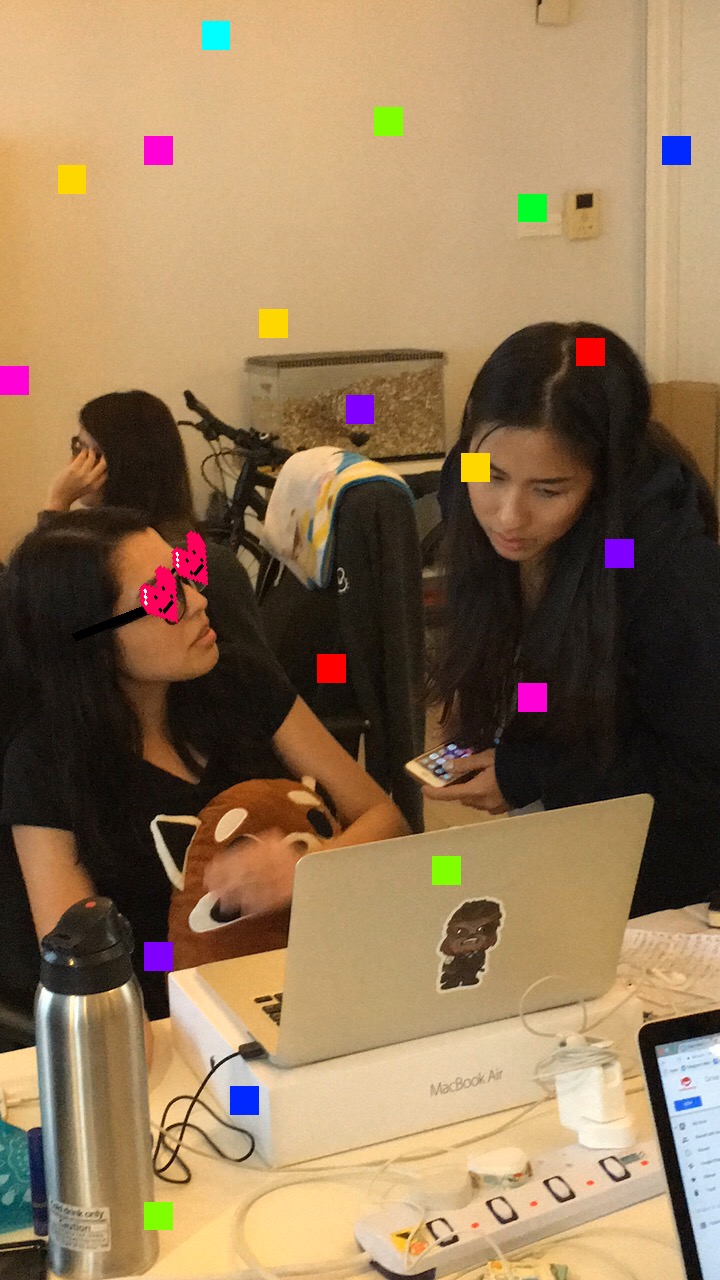 3. Brainstorming session
4. When work starts to get boring as heck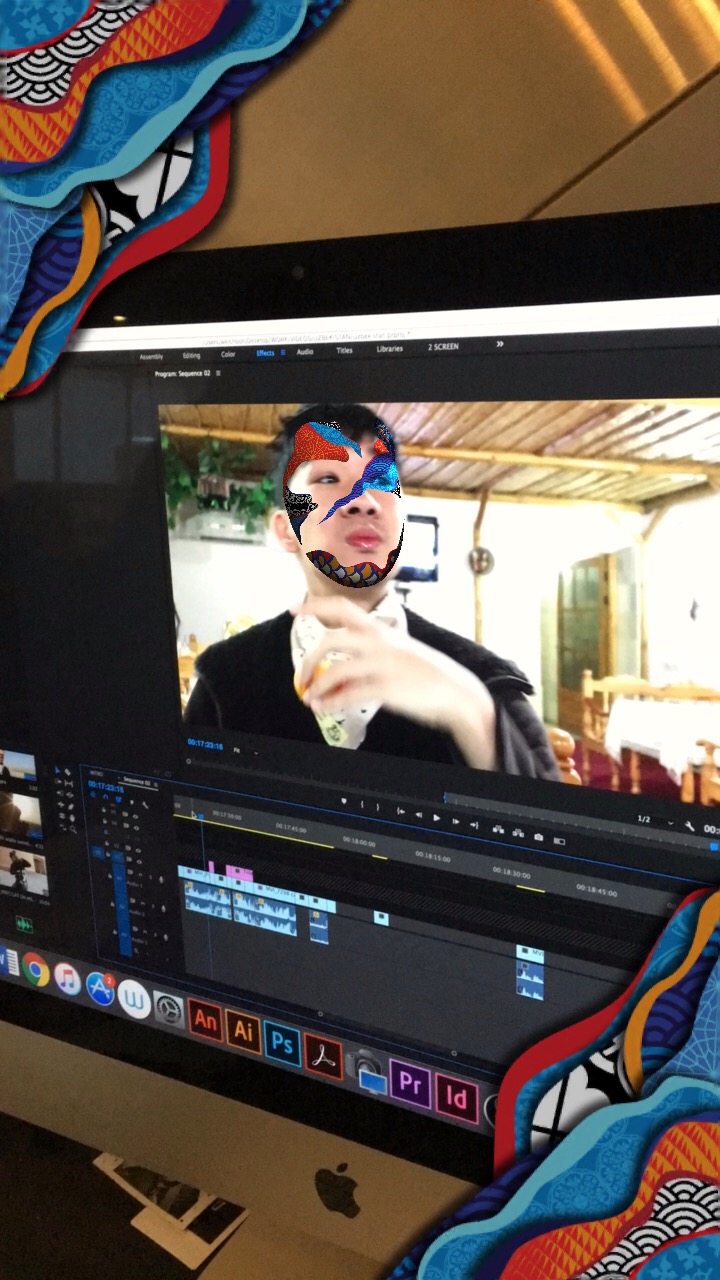 5. Lunch with the colleagues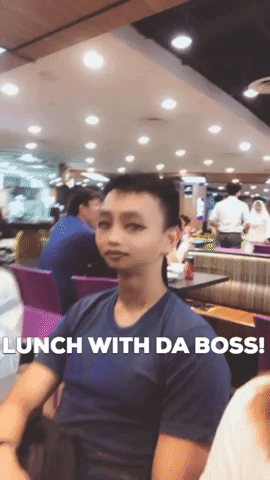 6. Serious presentations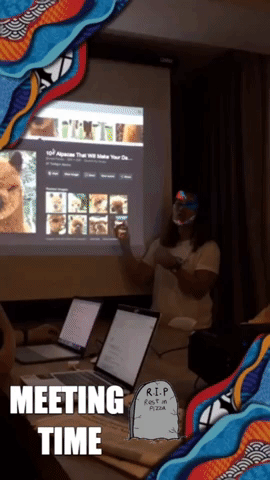 But honestly, while some of these filters are comical, others are pure art -- like this one inspired by L.A. based artist Tristan Eaton, who's known for his signature graffiti designs of faces: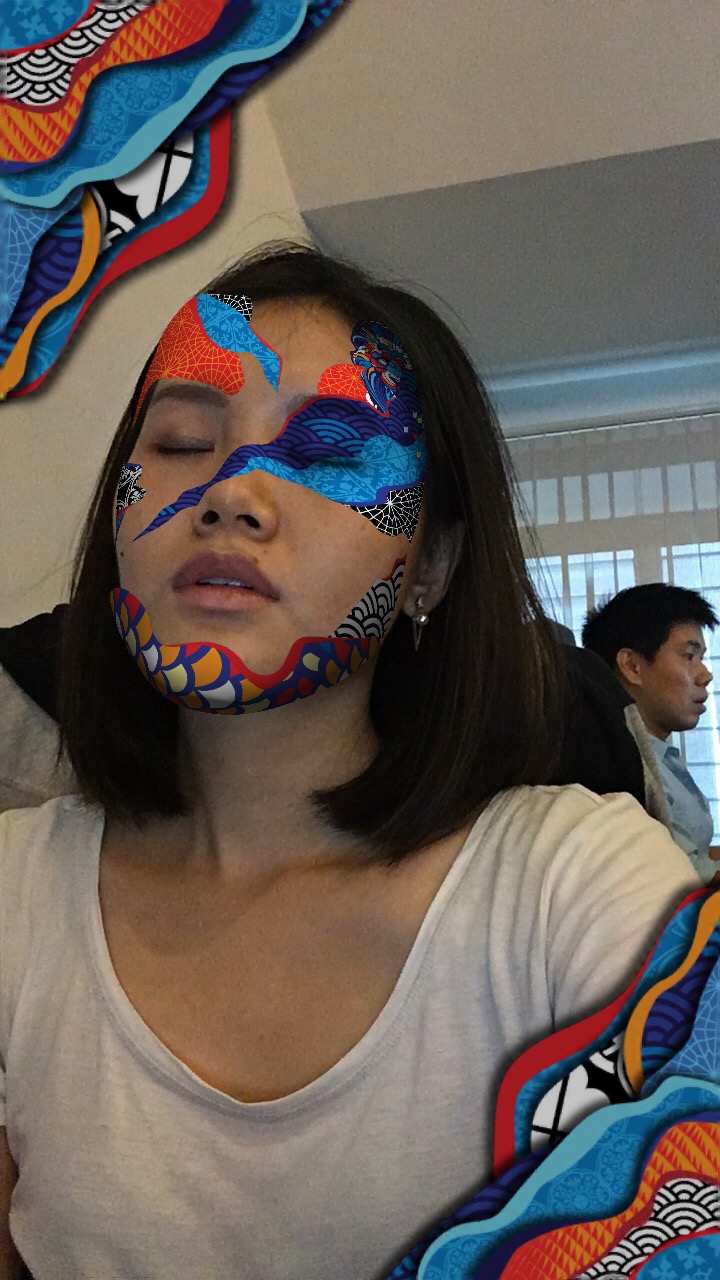 Try out the UOB Cards x Tristan Eaton AR filter and the rest you see in this article, on Facebook Stories.
You can win a limited edition UOB Cards x Tristan Eaton Fitbit Ionic when you: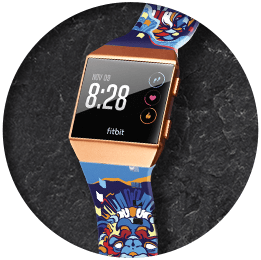 Post on Facebook your photo/ videos with the AR filter and tag UOB Cards Facebook page (Note that your post needs to be set to public)
But if you do get caught by the boss and need to placate someone, make sure to charge your bribe gift to your UOB credit card, so that you can redeem exclusive UOB Cards x Tristan Eaton Fitbit wearables.
Spending S$7,800 snags you the Fitbit Ionic while a spend of $3,800 scores you a Fitbit Charge 2.
Check out the following link for more details.
This is a sponsored post by UOB Cards. This really cool Tristan Eaton inspired filter is also by UOB Cards. The idea of taking secret shots of your colleagues (and potentially angering your boss) is not by UOB Cards.
If you like what you read, follow us on Facebook, Instagram, Twitter and Telegram to get the latest updates.