Singaporeans who don't reside in Punggol perceive the estate as alien as Joo Koon.
But just so you know, Punggol has an LRT system which allows residents to get around with ease.
[caption id="" align="aligncenter" width="640"]
Map via Wikimedia Commons[/caption]
Teck Lee LRT not opened for 12 years
But one station in particular has been the stuff of urban legends.
Welcome to PW2 Teck Lee LRT station, the station that hasn't been opened for more than 12 years since the Punggol LRT system was first constructed in 2005.
Ghost station
Situated on the west loop of the Punggol LRT, trains supposedly pass by this station without stopping, as seen in the video below.
The station seems to be somewhat rundown -- covered with dirt, looking fairly weathered.
Even the map in the station is the really old version: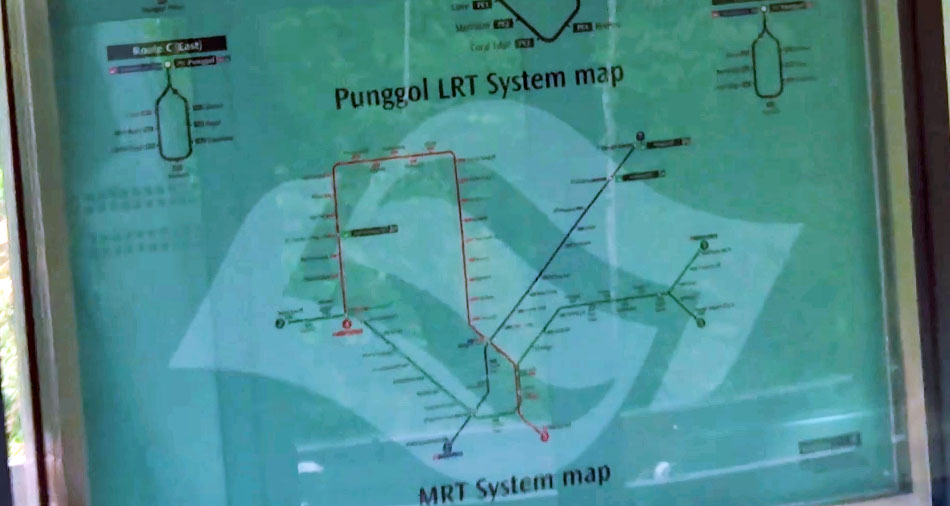 Surrounded by trees
There has been lots of speculation over Teck Lee's status and the reasons as to why it has pretty much been ghosted.
The official response, as reported in The Straits Times, was that the station will only open when its surrounding area is developed.
Before you brush that aside as an excuse, Google Maps corroborates this pretty fair explanation.
Here we have Exhibit A, the default map image of Teck Lee (and some surrounding stations) on Google Maps: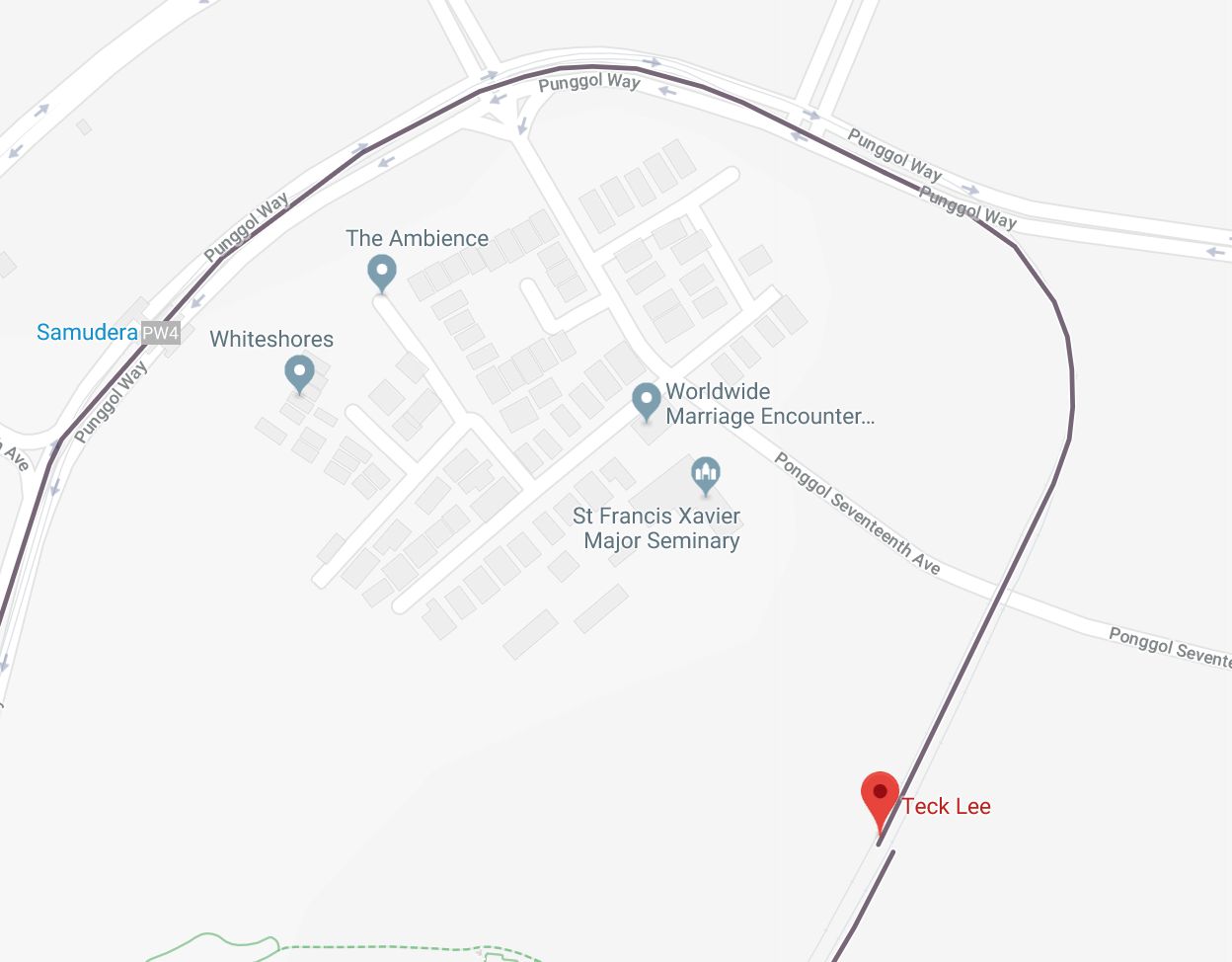 And here we have Exhibit B, which is the satellite image of Teck Lee station.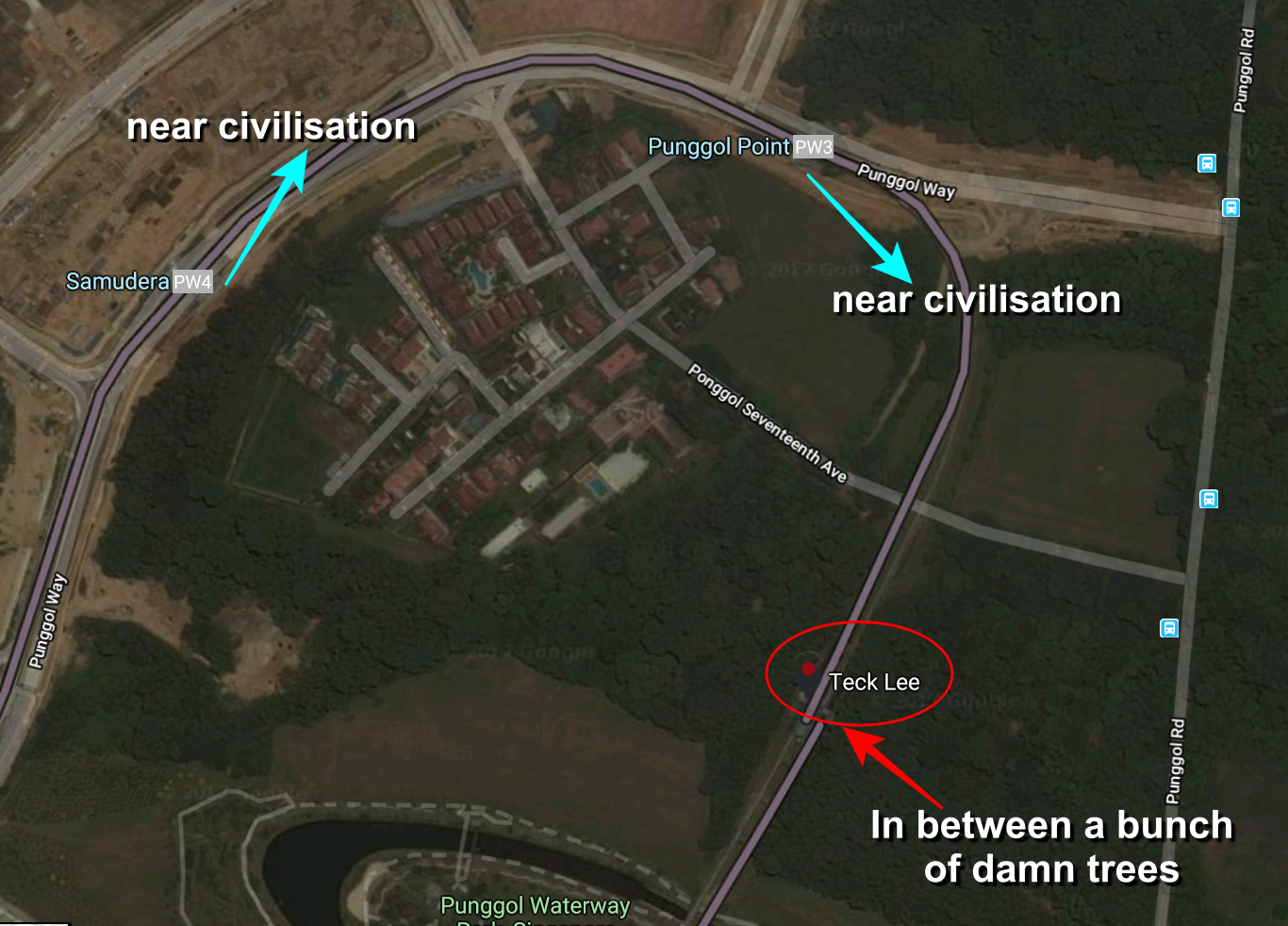 [related_story]
No demand
Therefore, it makes sense if Teck Lee station only opens when there's more demand for an operational station nearby -- that's when the surrounding areas start to flourish with housing and amenities.
You might think they might as well wait for the population to move into the area first before building the LRT station.
But if they were to retroactively add a station afterwards, it might be a costly decision rather than refurbishing the currently unused Teck Lee station for use when needed.
In any case, whatever the explanation, there's enough info to continue fuelling speculation and rumours as to why Teck Lee is a station that was built but never opened.
But hey, can't have a breakdown if you never open, right?
Top image adapted via glitchFan2428's Youtube video and Google Maps
If you like what you read, follow us on Facebook, Instagram, Twitter and Telegram to get the latest updates.