President Halimah Yacob would like to invite you to be a volunteer gardener in the Istana.
Making the Istana more accessible
President Halimah launched the Volunteer [email protected] programme on Dec. 14, 2017.
Members of the public can visit the Istana gardens and work in them for three days a month -- Monday, Tuesday and Wednesday -- from 9am to 12pm.
No experience is needed to volunteer.
The programme embodies Halimah's idea of making the Istana grounds more open to the public.
Halimah said during the launch:
"The purpose is to encourage Singaporeans who have been doing or are interested in community gardening to come and contribute their ideas and experiences, and help to shape the gardens in the Istana. The whole idea is also to engage and reach out to Singaporeans so that they feel there is a part they can play in the Istana garden."
[related_story]
More accessible
The volunteer garden programme follows Halimah's promise to make the Istana more accessible to everyday Singaporeans.
This is in addition to the earlier [email protected] initiative, where members of the public can picnic on its grounds four times a year, as well as the five existing open houses during public holidays every year when the public can visit the Istana.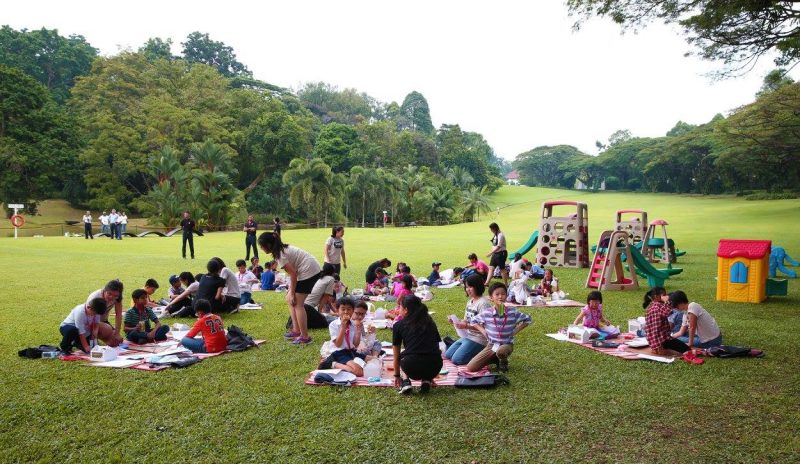 About 50 people have signed up for the volunteer garden programme so far.
According to Wong Tuan Wah, group director of Fort Canning and Istana at NParks, the programme might be expanded if there is an "overwhelming response".
Sign up now to avoid beating around the bush.
Top image from Halimah Yacob's Facebook page
If you like what you read, follow us on Facebook, Instagram, Twitter and Telegram to get the latest updates.