If you travel across the Causeway often, you've probably heard of Paradigm Mall, the largest mall in Johor Bahru.
But did you know the newly opened two million sq ft shopping centre was previously abandoned since 1997?
Why was it abandoned?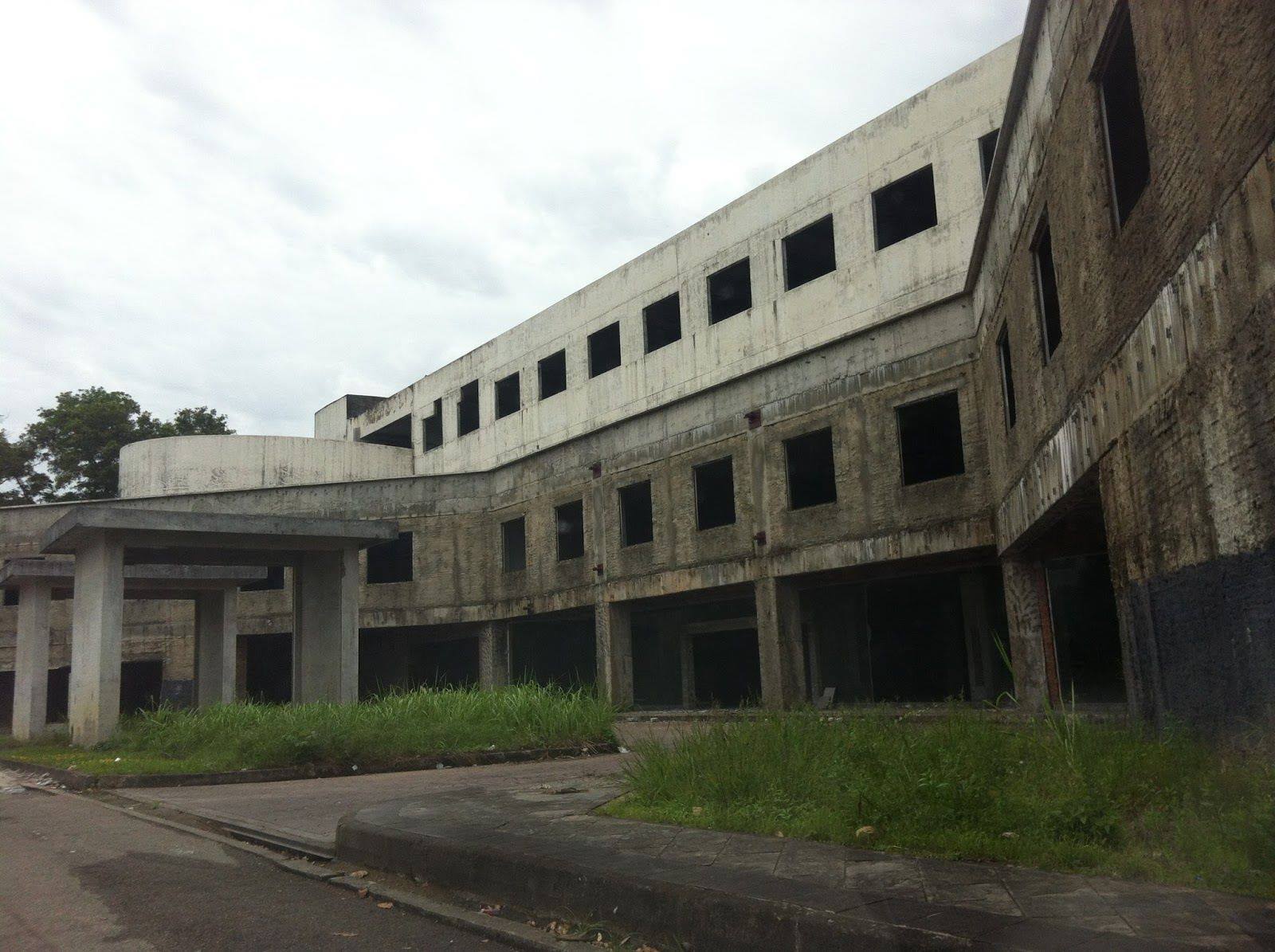 Based on original plans from 1993, the mall was originally named Kemayan City, after the mall's former developer Kemayan Corp Bhd, and was set to be the largest integrated shopping centre in Johor Bahru.
Though no reason was officially given, the mall stopped development in 1997 -- the same year as the financial crisis.
Not much was done to the building until in 2012, when it was sold to WCT Holdings Bhd, which then went on to build Paradigm Mall.
Haunted?
But of course it can't just close down for almost two decades without garnering any rumours, right?
Here are some spine-chilling stories we found about the old Kemayan City.
S'porean shoppers return with dried leaves and twigs
This story has many variations, but this is basically how it goes: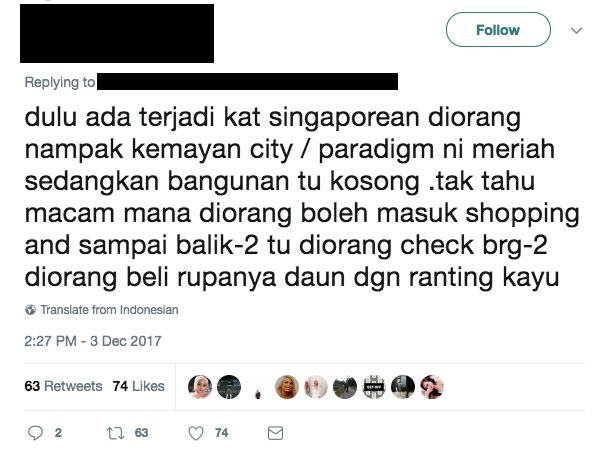 A Singaporean family was making their way back home when they drove past Kemayan City.
They saw the mall bustling with customers and being kiasu Singaporeans, decided to join the buzz.
Here's a reminder: THE MALL IS DESERTED.
After some time, they got out of the mall with their hands full of shopping bags.
Feeling good about their haul at Kemayan City, they decided to show what they had bought to their relatives.
To the Singaporeans' (and their wallets') horror, their shopping bags were filled with dried leaves and twigs, instead of things they thought they had bought.
[related_story]
Mysterious female figure
This story was submitted to a weekly horror radio show in Singapore:
For our non-Malay friends, we have translated and summarised the story for you.
A man was commissioned to inspect the empty building for stagnant water after receiving complaints about mosquitoes from nearby residents.
As he went up the building, he saw a woman squatting on the railing.
He closed his eyes in shock, but when he opened them again, she was gone.
He continued to carry out his duties and later on, saw the same figure facing the wall right in front of him.
Convinced that something was amiss, he tried to get out of the building but suddenly everything went pitch black.
After reciting some prayers, he heard a woman's shriek and eventually managed to escape the building.
The disappearing passenger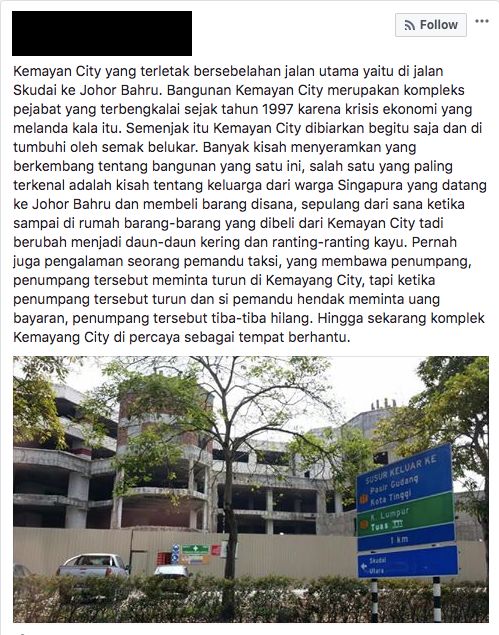 One night, a woman flagged for a taxi and asked to be sent to Kemayan City.
Upon reaching the dark and deserted building, the lady alighted from his taxi without a single word.
The driver was about to move off when he realised that the passenger didn't pay for the ride.
He looked out of the window to call the woman, but the woman disappeared without a single trace.
Still ghost-free... For now
If you're cancelling your next trip to Paradigm Mall because you're scared sh*tless by these rumours, don't worry.
The only weird incident that has happened so far is a mysteriously holey burger from Wendy's.
WTF Wendys Paradigm mall? Kau dah makan tengah dia dulu baru kasi aku makan ke setan? Dua2 pulak tu. pic.twitter.com/5jvDMXnir6

— TERANG ; CABI (@cabiharusdrejam) December 9, 2017
"WTF Wendy's Paradigm Mall? Did you eat the centre of the patty before serving it to me? It happened to both of my burgers."
Here are a few unrelated articles you should check out next:
How likely are you to survive a terrorist attack?
We match each of your colleagues to a Body Shop Christmas gift to make your life easier
We secretly took AR photographs of our colleagues. It was fun
Top image via Facebook and paradigmleasing.com
If you like what you read, follow us on Facebook, Instagram, Twitter and Telegram to get the latest updates.