You might have seen or heard of Christopher Pereira.
But if you haven't, he's this guy on the right in this photo (the girl on the left is modelling one of his creations):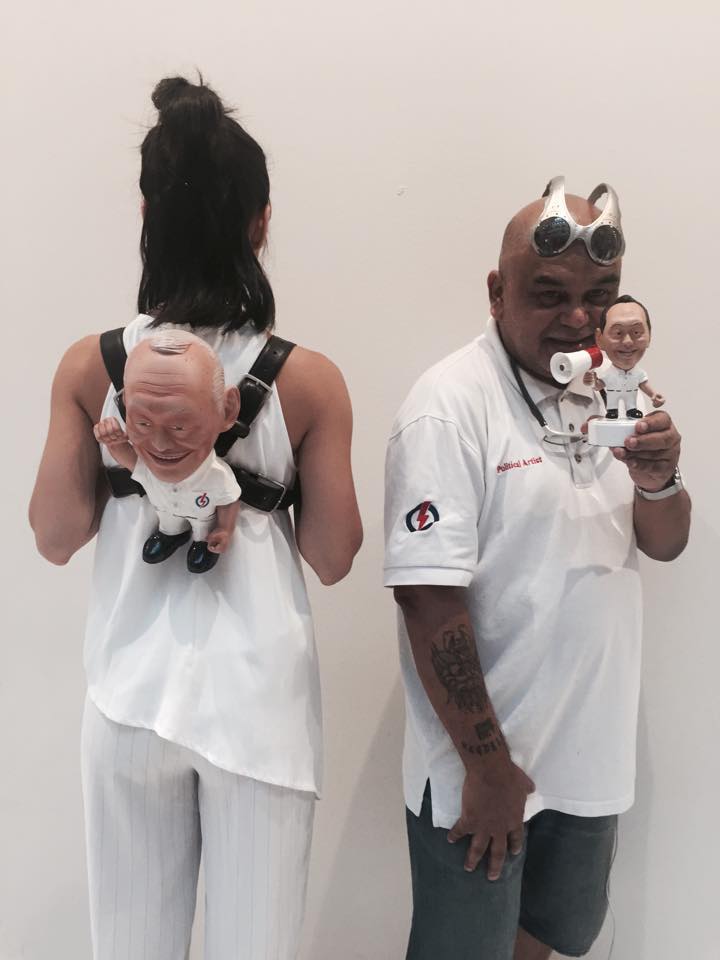 He's a pretty well-known political artist whose sculptured dolls of the late Lee Kuan Yew have for years been noticed by Singaporeans all over.
We even wrote about him before:
And he's got a Carousell store going for his figurines too, like these President Halimah Yacob ones: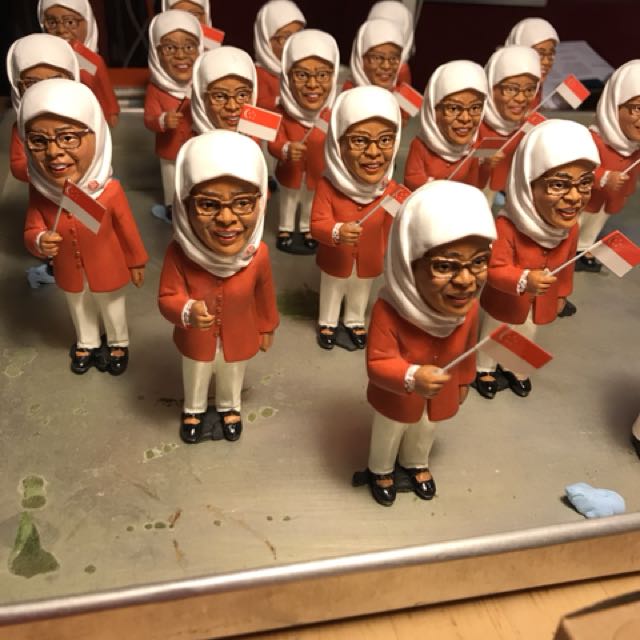 He also does figures in stainless steel: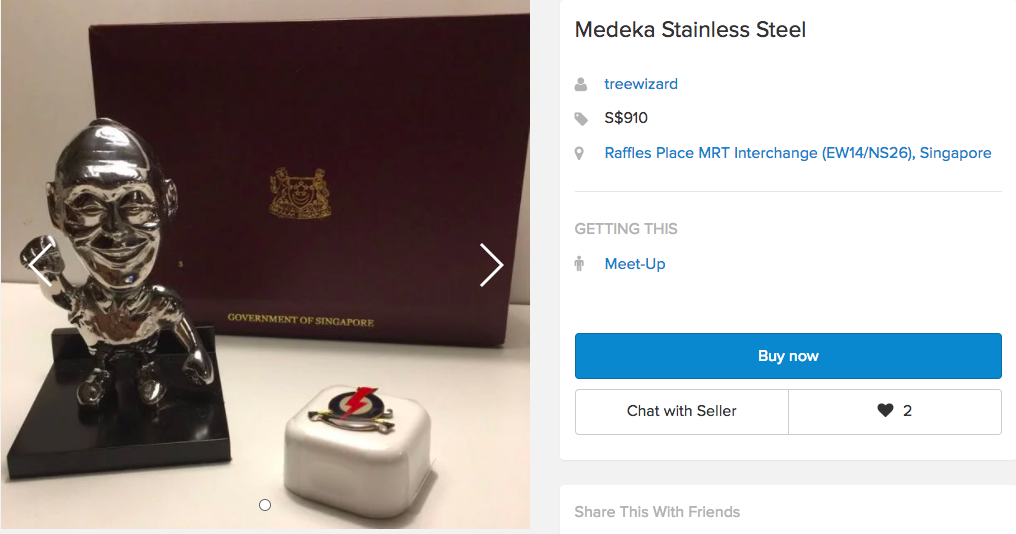 And even paintings: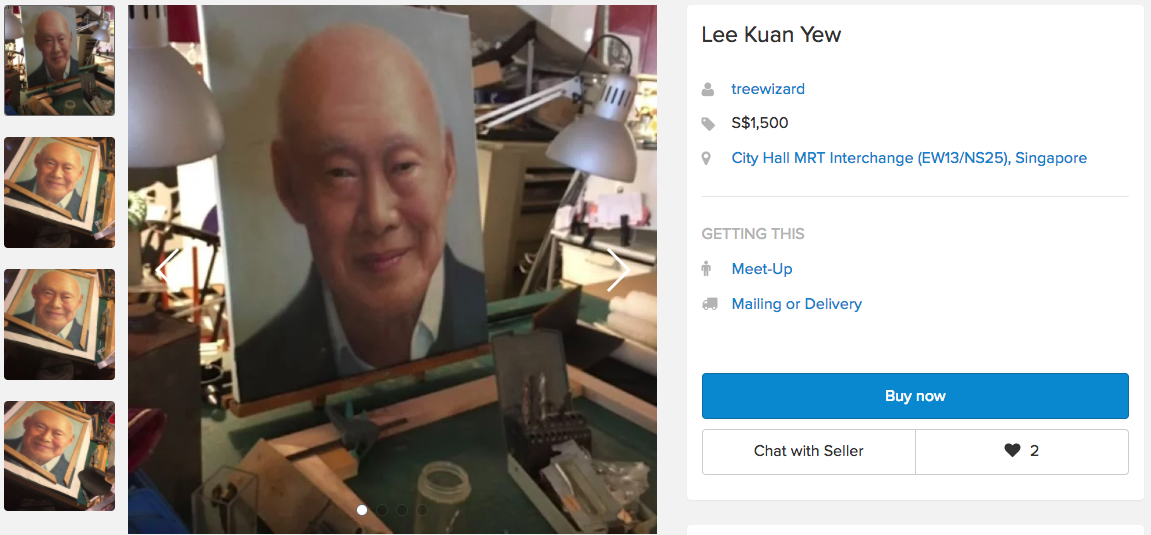 Beyond PAP politicians
But now, Pereira has announced he is branching out beyond ruling party politicians to sculpt opposition figures too.
[related_story]
Starting with Workers' Party chief Low Thia Khiang, images of which he has uploaded to his Instagram and Facebook page: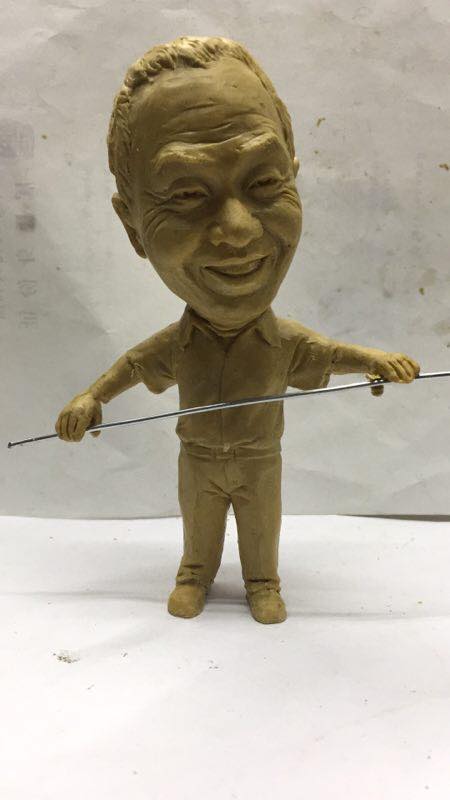 Not bad, eh?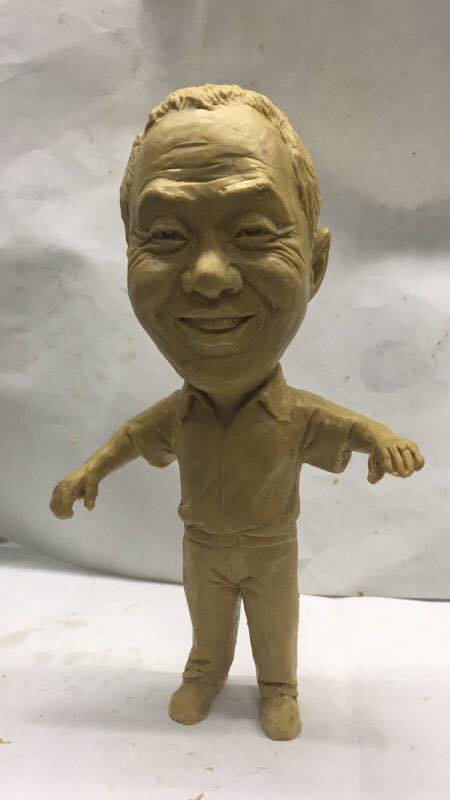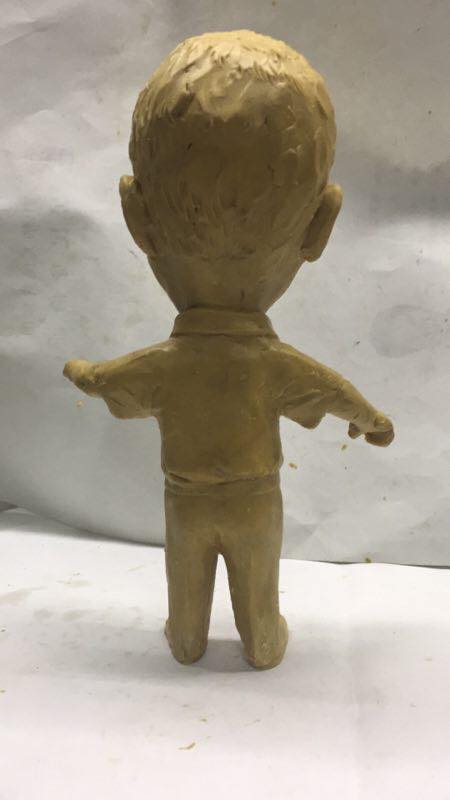 He writes that he aims to finish the Low figure by Christmas, and also plans to work on figures of Chiam See Tong and the late Joshua Benjamin Jeyaretnam (JBJ).
Here's one of his Facebook posts with what appears to be a reference picture of Low Pereira was using:
In another post, he wrote:
"After 16yrs ..I have come a Long way.

And now to start a new chapter working on the opposition party figurines.It doesn't matter to me because I believe it is freedom to VOTE.and for me as a Political Artist should not be seen taking side with only one party..It would not be fair for me Nor the party on the opposite side.

Next year I am planning to open my MMMuseum.I want to show two sides of the story..And I believe it is only fair to respect both parties for the drive and conviction on their believes..We may not understand them but let show respect to them.

I am doing the opposition figurine now.Do come and support and no need any political agenda Please.I believe if I don't do them then History is lost.

The 1st Every done is WP .Mr.Low Thia Kiang. Followed by Mr.Chiam See Thong coming your way very soon."
Nice.
Top photos via Christopher Pereira's Facebook page
If you like what you read, follow us on Facebook, Instagram, Twitter and Telegram to get the latest updates.