It is only common for neighbouring food stalls to compete for customers.
But is it normal for them to bring that rivalry onto social media?
That's what two F&B establishments in North Bridge Road are doing.
Accusations
A few videos uploaded by Zam Zam Restaurant shows a worker from Victory Restaurant, a neighbouring eatery selling similar offerings, scattering white and yellow coloured powder outside the restaurant.
Zam Zam then accused Victory of black magic.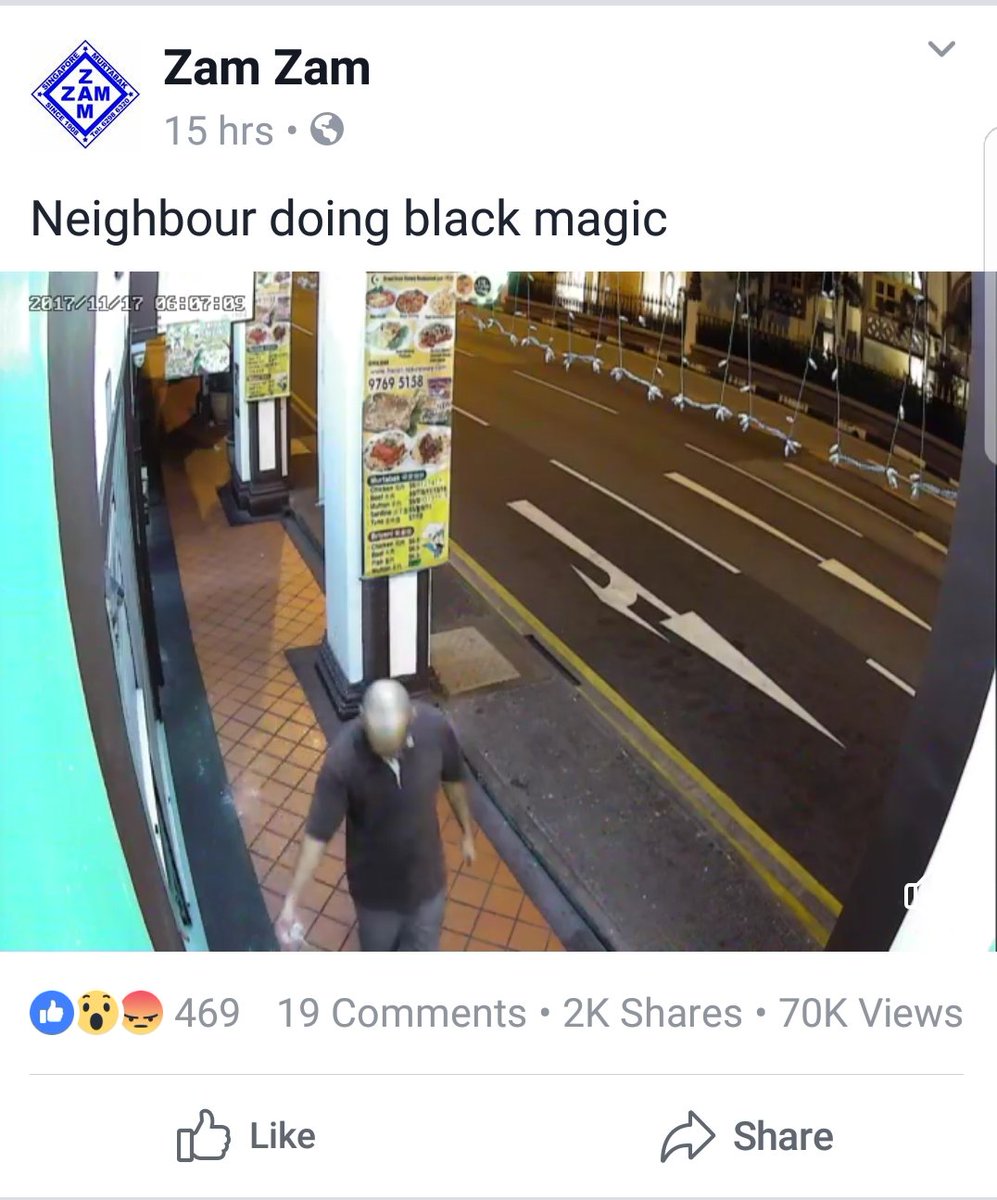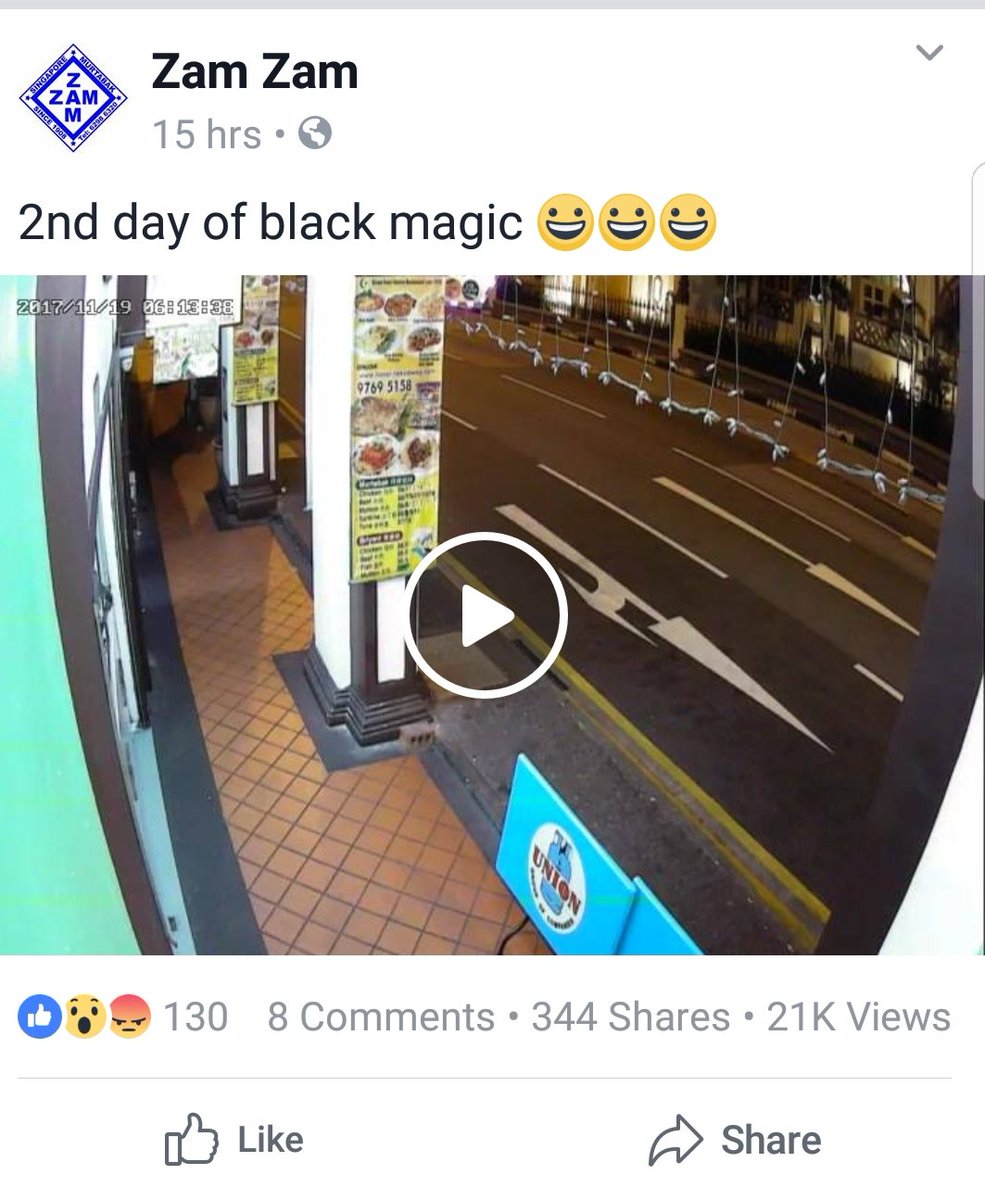 The videos have since been deleted but not before going viral with over 2,000 shares.
It angered many netizens who pledged to boycott Victory Restaurant for committing an immoral act.
One Facebook user, however, felt sceptical and decided to verify the allegation with both restaurants.
Just insect repellent
Victory Restaurant quickly refuted the claim of doing any black magic on Zam Zam's premises.
In fact, according to Victory Restaurant, the incident happened just outside of their eatery and the employee was just scattering insect repellent since the area has been infested with pests lately.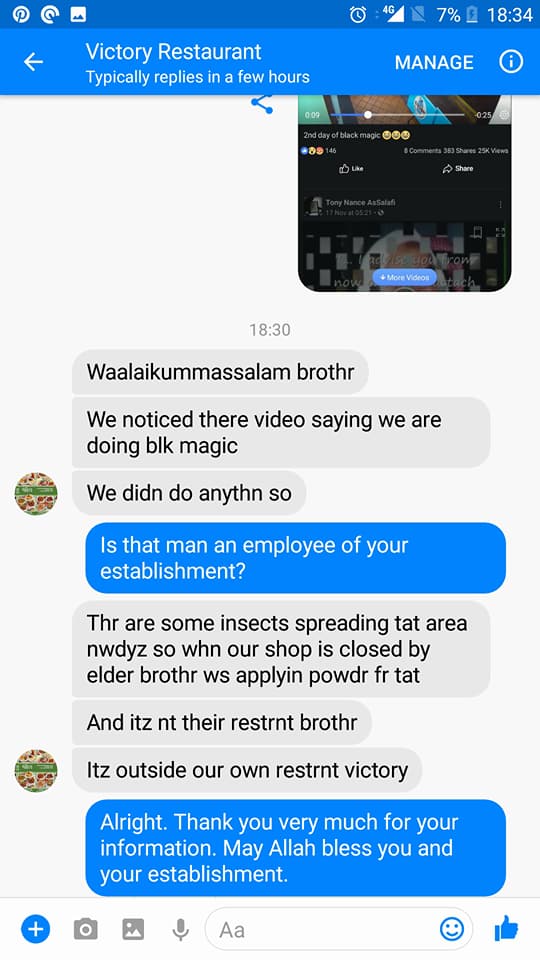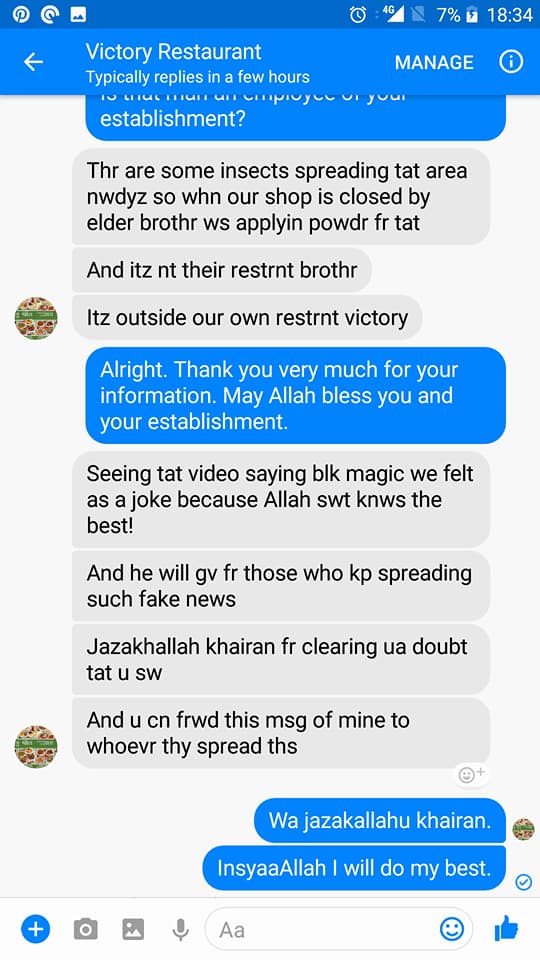 Wait, why did Zam Zam install CCTV cameras facing Victory's premises?
In their defence, Zam Zam said that they installed CCTV cameras to protect themselves as it is apparently not the first time that Victory Restaurant played "dirty".
According to Zam Zam, one of their employees had a swollen leg as a result of stepping on the powder.
Zam Zam also clarified that they are okay with the other staff from Victory Restaurant, just not with the man in the video who they claim to be the boss of the rival eatery.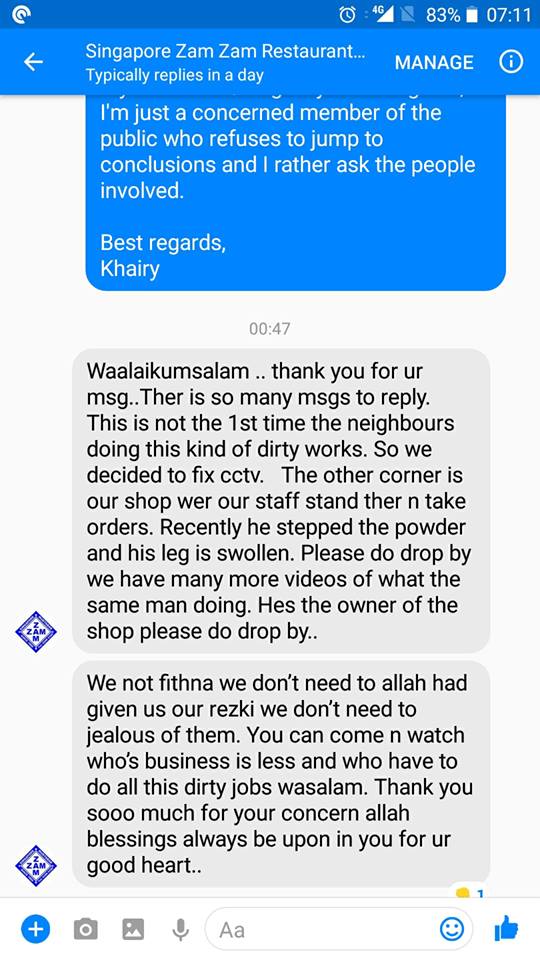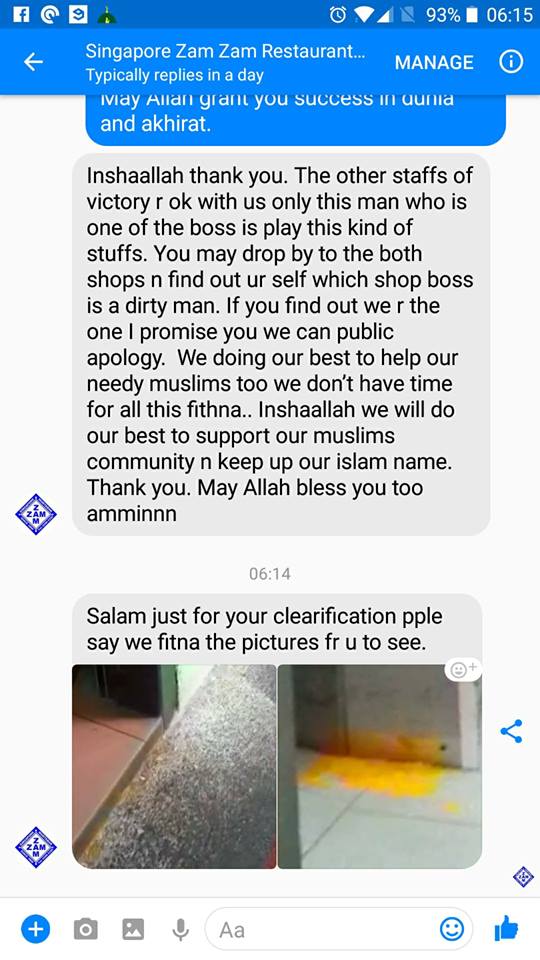 They even sent two photos of the scattered powder as proof that Victory was doing some black magic.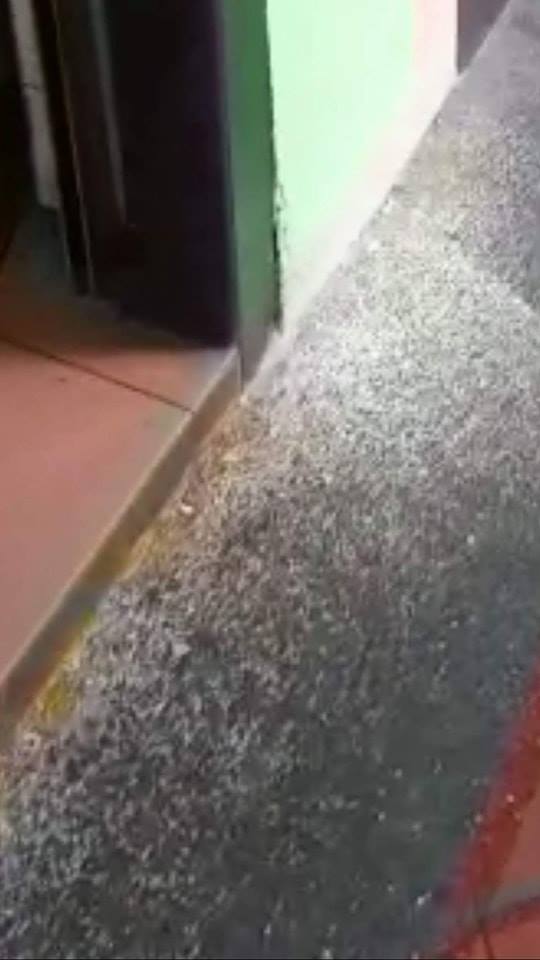 [related_story]
Victory Restaurant's public response
Just when you thought the drama ended there, Victory Restaurant posted a statement of their own to address "hundreds" of queries regarding the black magic allegation.
In case you can't see the post, here's what it says:
"Dear Customers, after we have received 100s of questions regarding a post shared by one of our neighbours saying we are doing black magic, just to let you know it's not so- as they spread , we were applying powders to avoid insects from the area , and it's in front of our shop and no one else's. So guys if you love our food u can be with us as we are always Halal and at your service.

Also for your information none of our employees were caught by police for attacking a neighbour restaurant staff like some OTHER guys who spread fake news, we always believe in the right business in right way .

Share this if you guys can please.

Thanks"
They followed up with another post, bringing up Zam Zam's past brush with the law.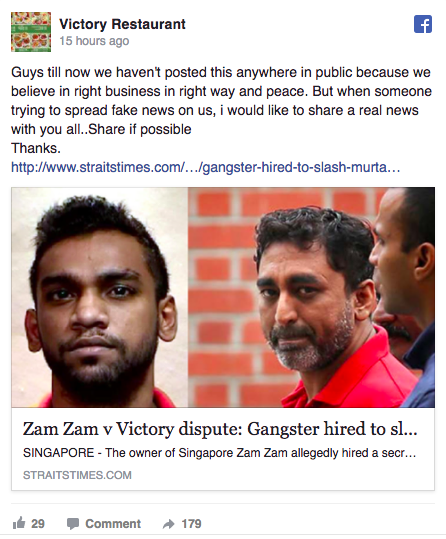 "Guys till now we haven't posted this anywhere in public because we believe in right business in right way and peace. But when someone trying to spread fake news on us, i would like to share a real news with you all...Share if possible

Thanks."
The post has since been deleted.
Rivalry has always been there
This isn't the first time Zam Zam and Victory got into a dispute.
The two murtabak and briyani specialising restaurants became infamous for a slashing case in 2015, where a gang member was reportedly hired by Zam Zam's boss to attack a supervisor from Victory Restaurant.
Very complicated.
Top photo screenshot via @dzub_mariner and Victory Restaurant's Facebook page
If you like what you read, follow us on Facebook, Instagram, Twitter and Telegram to get the latest updates.