It was a move that could have come straight out of Tyrion Lannister's playbook. On Nov. 4, a number of influential Saudi Arabian royals, businessmen and politicians were rounded up and placed under arrest by a new anti-corruption committee.
Among those arrested include big names in the Middle East kingdom, like billionaire investor Prince Al Waleed bin Talal, Minister for Economy and Planning Adel bin Mohd Faqih, Commander of the Royal Navy Abdullah bin Sultan, and Minister of the National Guard Prince Mutaib bin Abdullah.
When you're a Saudi prince, everything is luxurious — even going to jail. Currently, those arrested are being held in the swanky Ritz-Carlton hotel.
Formed by King Salman's royal decree just a few hours before the arrests, the anti- corruption committee is headed by his son Mohammad bin Salman, the Crown Prince of the oil-rich kingdom and a man on the rise.
Who is MBS?
Mohammad bin Salman, known as MBS for short, first came to prominence when King Abdullah died in Jan. 2015. Abdullah's half-brother Salman succeeded him as king, and appointed his own son MBS as the kingdom's Minister of Defense.
In April 2015, MBS was also appointed to the post of Deputy Crown Prince, second in line to his father. Only Crown Prince Muhammad bin Nayef, the Minister of the Interior stood in his way.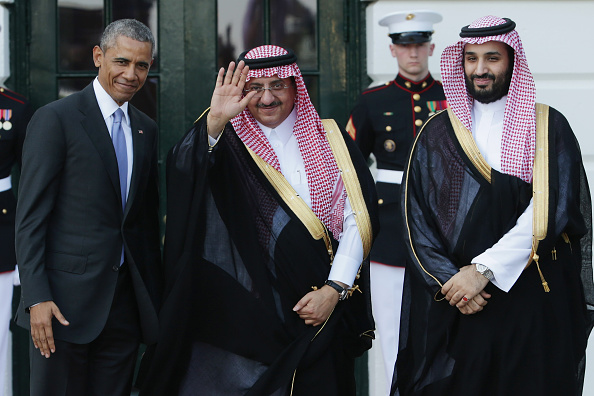 Muhammad was known for his strong ties to America and Britain, and his work as the head of Saudi Arabia's counter-terrorism unit. But in June 2017, that mattered little as he was relieved of all responsibilities and titles by royal decree.
At just 32 years of age, MBS is today the Crown Prince and first in line to the throne. He has worked hard to extend his influence over the kingdom's military, economic, and social affairs.
Military leader
As Minister of Defense, MBS has a firm grip on the kingdom's armed forces. The Ministry heads the various branches of the Saudi Arabian military, including the Army, the Navy and Air Force.
But there is another branch of the military known as the National Guard that does not report to the Ministry of Defense. It is an elite internal security force tasked with guarding the House of Saud against political coups.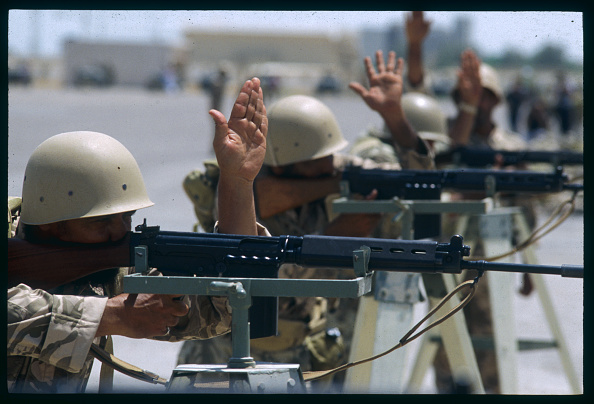 In 2013, the National Guard was elevated to a Ministry-level organisation, and its commander Prince Mutaib, son of the old King Abdullah, was made its Minister.
But with Prince Mutaib's arrest, allegedly for embezzlement and other corruption charges, a potential rival to the Crown Prince has been removed.
Economic tsar
MBS also has strong influence over the kingdom's economic affairs. He was made the chairman of the newly established Council for Economic and Development Affairs, a supreme decision-making body for all economic matters.
The Council's main initiative is Saudi Vision 2030. It aims to reduce the kingdom's dependence on oil exports and diversify the economy, with a particular focus on tourism.
But oil is still important, and MBS was also given control of Saudi Aramco, the kingdom's national oil company.
Aramco has recently made headlines for considering an Initial Public Offering, allowing private investors to own shares in the company for the first time in history.
Once it's floated on the global stock markets, a conservative estimate of the company's value would be more than US$1 trillion.
Social reformer
The Crown Prince has also established a reputation for being a reformer, at least by Saudi standards.
Previously, he spoke up in support for allowing women to drive. He also advocated for more entertainment options in the kingdom, such as concerts.
In doing so, MBS is setting himself up against the ultra-conservative religious establishment whom the royal family depends on for support. The clerics have traditionally resisted moves aimed at allowing the kingdom's younger population to loosen up.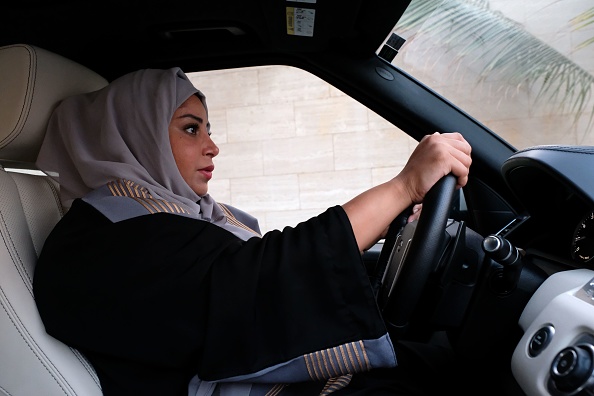 The decree by King Salman allowing women to drive was seen as the royal family asserting their authority despite opposition from the clerics.
Why should Singaporeans care?
So MBS is a big deal and a man to watch. He has made several high profile visits to key countries over the last two years, including America, China, Russia, France and Japan, reflecting the world's eagerness to get on his good side.
But what does his rise mean for Singapore and Singaporeans?
Saudi Arabia is one of the world's most strategically important countries. Not only is it a regional leader in the Middle East, it is one of the biggest oil producers and exporters.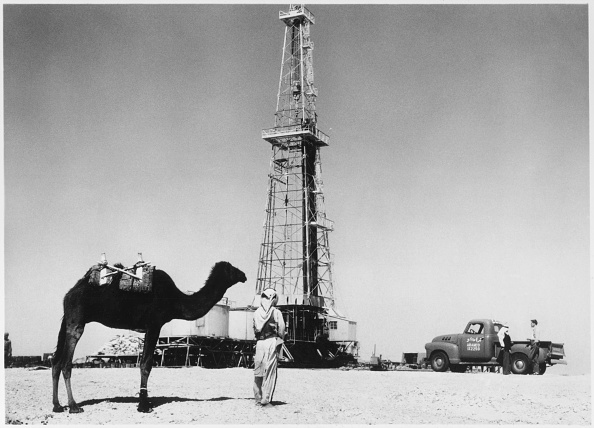 Oil has long been a major part of Singapore's economy. Today we are the biggest oil hub in Asia, and one of the world's biggest refineries. It accounts for 5% of our GDP, but there are also significant downstream industries such as chemicals, equipment manufacture, and oil rig manufacture and installation.
While a decision has not yet been made on which stock exchanges the Aramco IPO will be launched, with New York, London and Hong Kong the most common options, there is an outside chance that Singapore's own SGX might be in the running.
Even a limited offering on SGX would potentially be a huge boost to our status as a key financial centre.
A special place in Islamic culture
Saudi Arabia has a special place in Islamic culture, as the birthplace of the Prophet Muhammad s.a.w. and home of the spiritually-significant cities of Mecca and Medina. One of the king's official titles is Custodian of the Two Holy Mosques.
The country manages the flow of pilgrims seeking to perform the hajj, the pilgrimage to Mecca that all Muslims must undertake once in their lifetime. Demand is high in Singapore, as our annual quota of hajj pilgrims numbers less than a thousand.
Besides, it is also is in a unique position to lead the fight against Muslim extremists and radicals, like ISIS. Going forward, the kingdom's influence will be important for Islamic affairs.
Scope to enhance bilateral ties
Singapore enjoys close ties with the various countries of the Middle East. In 2016, Prime Minister Lee Hsien Loong hosted a state visit by King Abdullah of Jordan, and in 2017 he welcomed Emir Tamim bin Hamad Al Thani of Qatar to Singapore.
However, there seems to be scope to enhance our ties with Saudi Arabia. During King Salman's tour of Asia in Feb. 2017, he visited our fellow ASEAN neighbours Malaysia, Indonesia and Brunei, but not Singapore.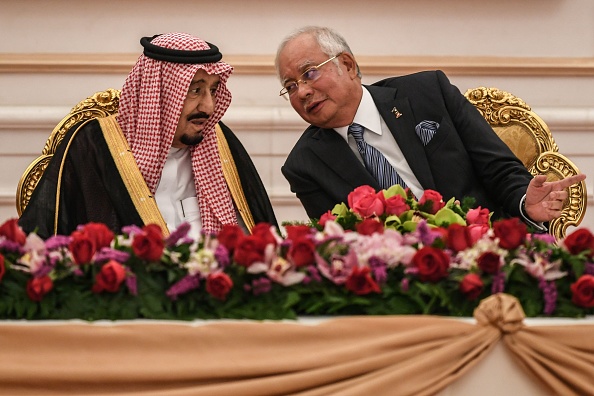 During Senior Minister of State for Foreign Affairs Maliki Osman's recent visit to Saudi Arabia in Oct. 2017, he delivered a letter from PM Lee inviting MBS to visit Singapore.
Should the Crown Prince accept, it would be a significant boost in our efforts to forge closer ties to the man who will most likely one day run one of the Middle East's most important countries.
Top image by Bandar Algaloud for Getty Images.
If you like what you read, follow us on Facebook, Instagram, Twitter and Telegram to get the latest updates.