A talk about growing truffles at home has piqued the interest of Singaporeans:
But what is more amazing is the variety of fresh fruits that Singaporeans have been growing over the past few years.
These include strawberries, grapes, watermelon and avocado, many of which are grown in HDB flat dwellings.
These sorts of high-rise urban farming are literally taking things to the next level.
Here is the photographic proof of the types of fruits Singaporeans have been growing in impossible weather conditions:
An amazing photo story in May 2015 showed a baker growing grapes outside his ninth-floor HDB flat in Yishun.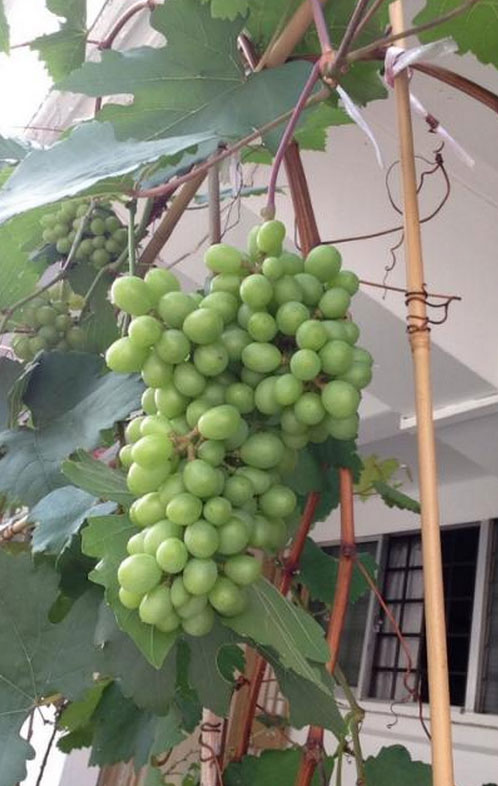 Source: Alex Ng Facebook
The amazing part is that he managed to grow the grapes in tropical humid Singapore climate all year round.
The trick, he maintains, is to provide copious amounts of water for the plant by watering it two to three times a day.
Strawberries
Another Singaporean family managed to do the impossible by growing strawberries at home: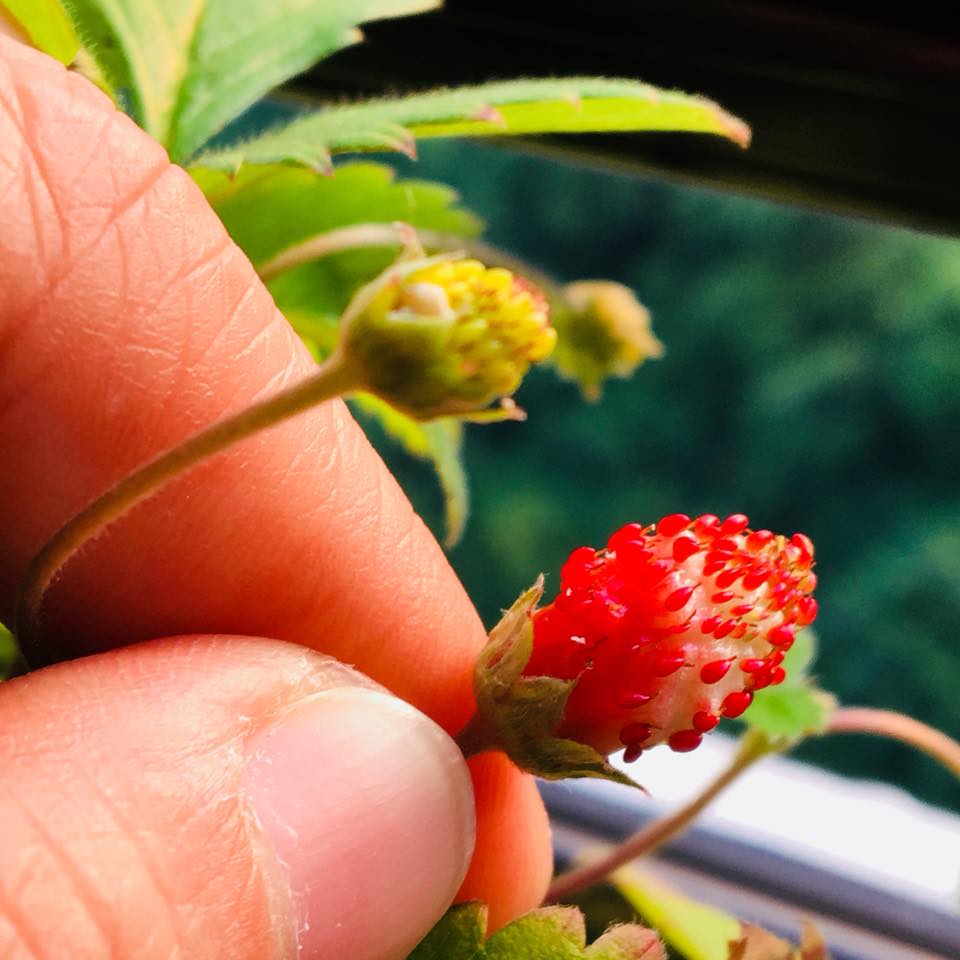 Source
The jellybean-sized strawberries are said to have a very intense taste that explodes in the mouth.
Watermelons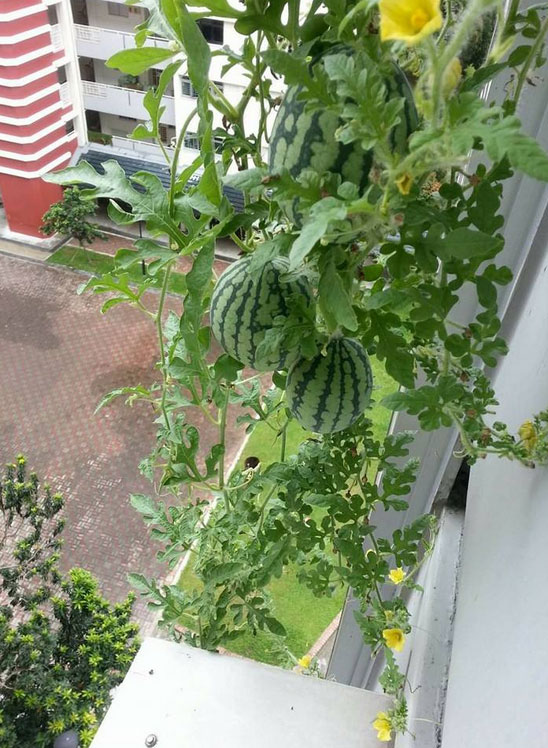 Source
Wait a minute, I thought watermelons grow close to the ground?! This is dangling from a HDB block of flats.
Rock melon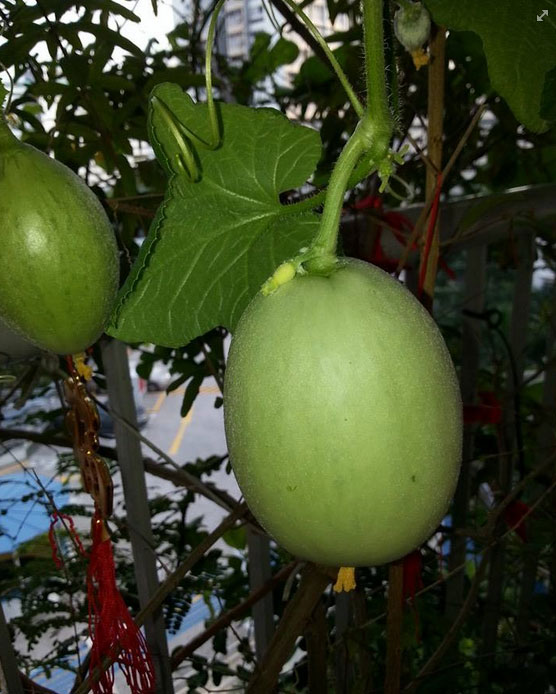 Source
How it looks like when cut open: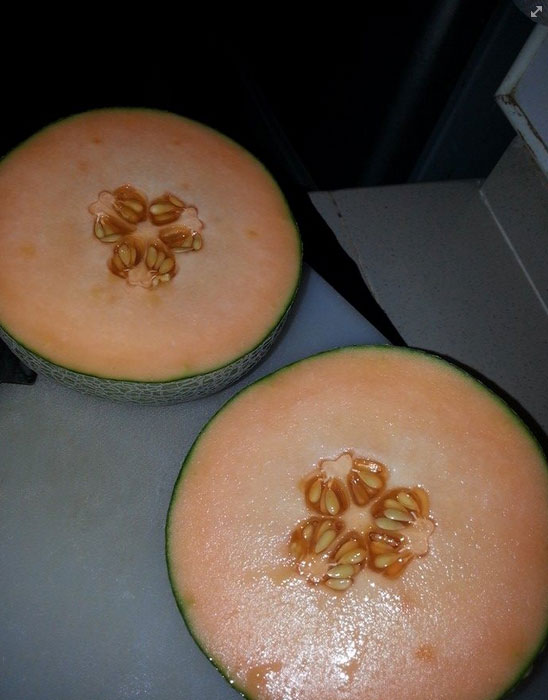 Source
Avocado plant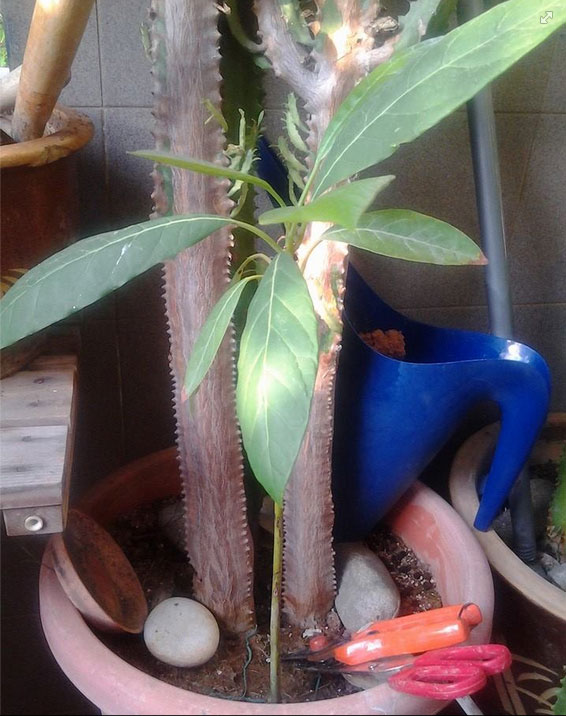 Source
More grapes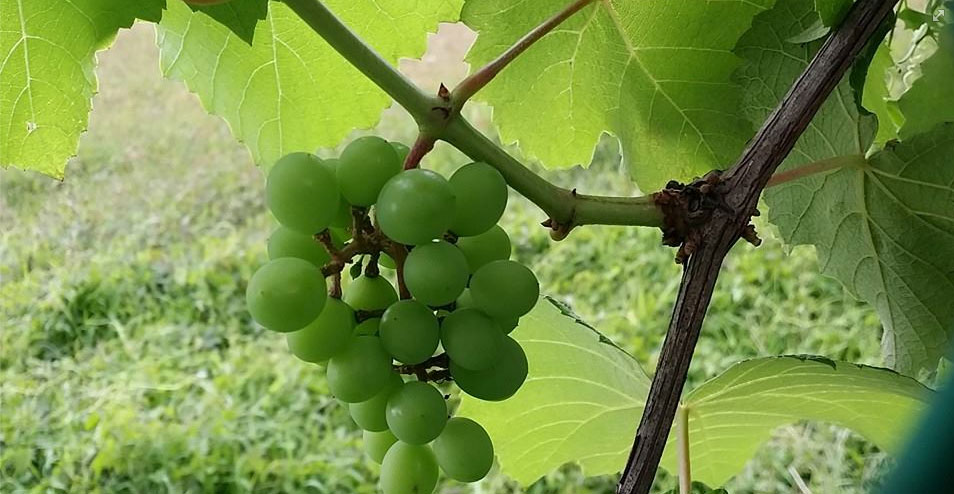 Source
Apparently, this was found at a nursery in Jalan Bahar
[related_story]
Gourd? Pumpkin?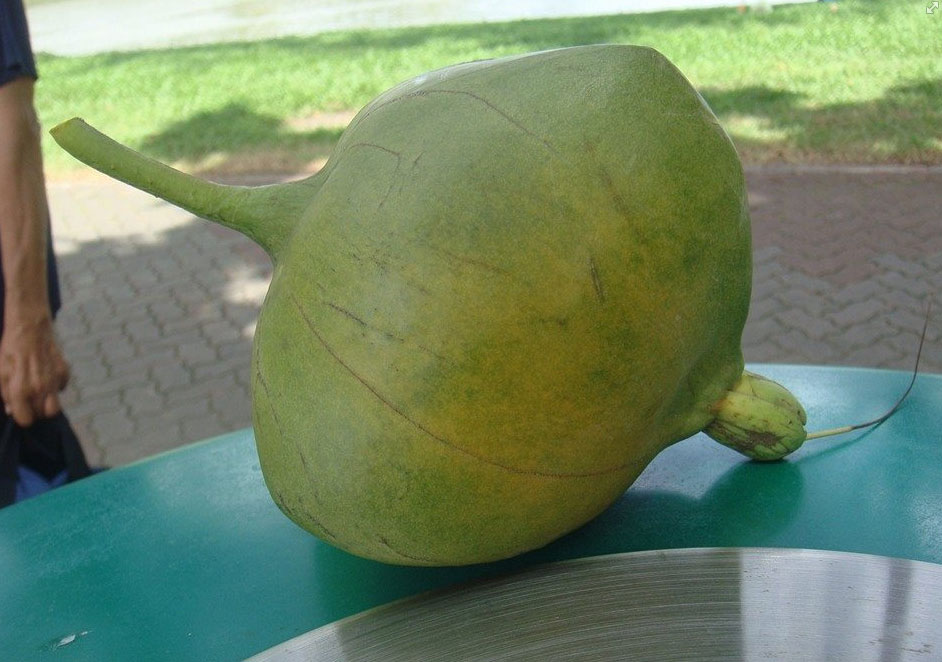 Source
Kaffir limes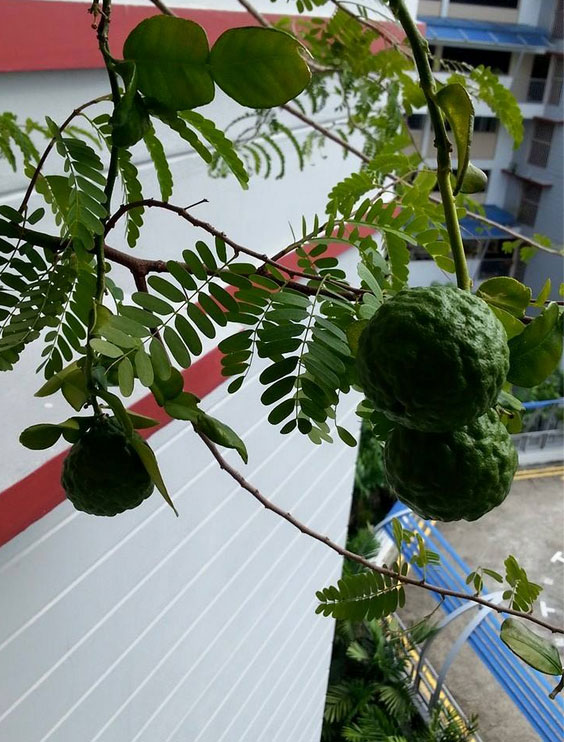 Source
Pomegranates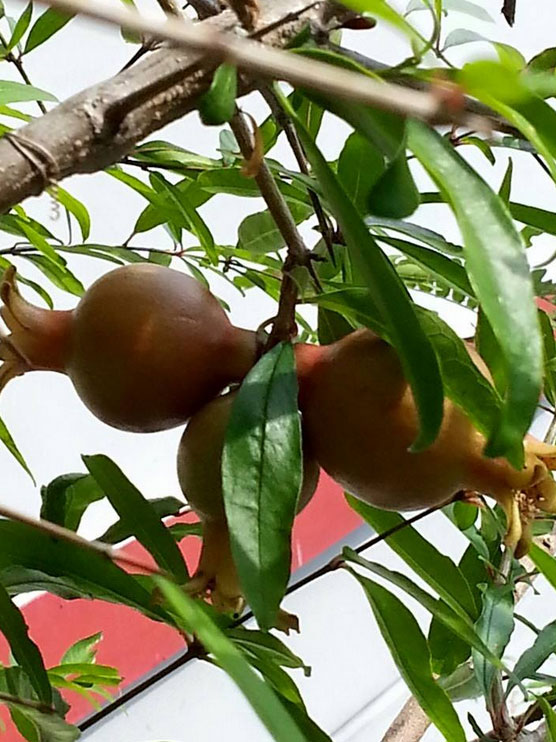 Source
Mass blooming of flowers in Singapore previously:
If you like what you read, follow us on Facebook, Instagram, Twitter and Telegram to get the latest updates.