Talk about a 180° turnaround.
Spanish side Valencia has remained undefeated in domestic competition with 10 wins and three draws this current season.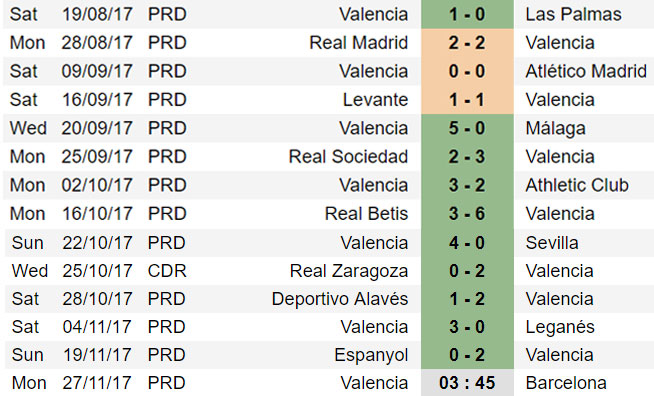 With eight straight wins in the La Liga, they are keeping pace with leaders Barcelona, marking one of the best starts to the season the club has ever had.
Protest against poor performance
This current form is amazing considering how bad things were less than 11 months ago.
In January 2017, Valencia fans had gathered en masse to protest Singaporean billionaire owner Peter Lim after a string of poor performances by the club.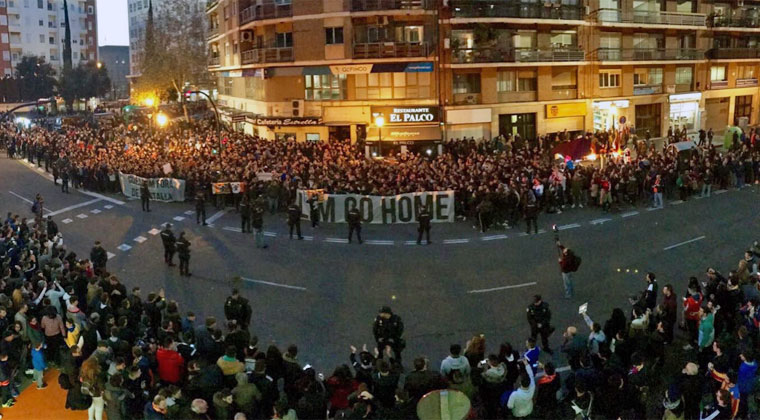 They wanted him out amid rumours he was abandoning the team and looking for a buyer. Fans chanted then: "Lim go home."
Valencia went on to finish 12th in the La Liga 2016/ 2017 season.
Public pressure then saw fellow Singaporean Chan Lay Hoon resign as Valencia president in April.
Chan was appointed to the post in late 2014 in the wake of the club's takeover by Lim -- when Valencia was in financial disarray.
She was replaced by another Singaporean, Anil Murthy, who joined the club in September 2016, and had to step up from his executive director role.
And in the last two years, Valencia had fired five coaches.
Sixth coach is the lucky charm
Turning the fortunes of the team around is the sixth coach, Marcelino Garcia Toral.
Marcelino had previously led Villarreal to three top-six finishes and a Europa League semi-final before leaving the club.
It has been nine years since Valencia won their last piece of silverware: The 2008 Copa del Rey.
Who is Anil Murthy, the Singaporean Valencia president?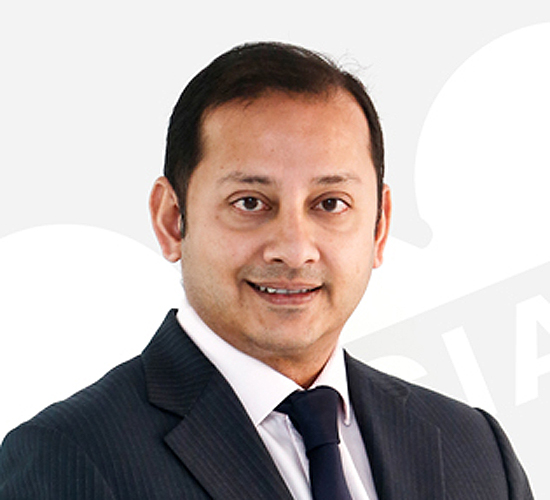 Valencia's new club president, Anil Murthy, is no stranger to the Singapore government.
The 44-year-old was a former Singapore diplomat with the Ministry of Foreign Affairs.
He speaks fluent Spanish, as seen in a Valencia video.
As club president, his role is in improving its position in the La Liga and building a club structure that is financially sustainable.
Valencia struggled with massive debt before Singapore billionaire Peter Lim's takeover and the club was forced to sell some of its best players to boost its ailing finances.
Under the previous president, Chan Lay Hoon, Valencia managed to build a stronger institution. Under her stewardship, Valencia reportedly became worth some S$260 million.
Valencia is Murthy's first job in football management.
Murthy was recruited by Lim for the Valencia job despite his lack of experience in football management.
However, Murthy said in April 2017 when he was due to take over: "A football club is no different from a normal company in many aspects in that it requires strong professional management."
"But football has an important part which makes it different from normal companies -- the fans, the players, luck, etc."
"So it's not a simple business."
MFA experience
And he was confident that his MFA experience over the years will be useful in his new postion.
"I am confident that my experience in the Singapore Government, and in particular the MFA, will be and has been very useful in helping me get through this complexity. One important lesson I learnt in MFA is that you work in a certain reality and not your ideal world," he said.
"So the reality of football is such that to succeed, don't hope for the (protesting) fans to behave differently. It is for the club to do well and prove its success on the field."
As a realist, he has achieved early results on the pitch while doing the largely less visible work of building a sustainable teams behind-the-scenes.
He was sanguine about the prospects of Valencia in the long-run, despite the pressure and opposition the club and the fellow Singaporean management was facing.
"However, just like in politics, not everything in football should be taken at face value. (These protests) were not entirely with innocent objectives," Murthy explained.
"I am confident that most (fans), while unhappy with the results, still back the club and (Lim's) project.
According to Valencia's official site:
Mr. Anil Murthy was a diplomat with the Singapore Ministry of Foreign Affairs specialising in European affairs prior to joining Valencia Football Club. He was the Deputy Chief of Mission in Paris and concurrently Permanent Delegate to UNESCO for 4 years. He has nearly 16 years of experience in the Singapore government advising Ministers on public policies ranging from trade, culture to diplomacy.

Mr. Murthy graduated from Paris with a Diplome d'Ingenieur in Electrical and Mechanical Engineering and has an MBA from INSEAD Business School.
If you like what you read, follow us on Facebook, Instagram, Twitter and Telegram to get the latest updates.