You might be crazy about a game, but have you ever been this crazy about a game's cuisine?
Big fan crazy about game dishes
Honey and Toast, a.k.a Tsubasa, who is from Hong Kong, is a huge fan of Final Fantasy XV.
So much so that Tsubasa decided to recreate 109 in-game dishes and then make it available free online in English, Mandarin and Japanese.
Final Fantasy XV attention to detail
While you'd least expect in-game cuisine to garner any attention as they're often seen as slightly visually-appealing health potions in most games, Final Fantasy XV had them so realistically rendered, thanks to the efforts of their development team.
They had constructed the in-game food from actual photographs and experience in making them outdoors, and then turning these dishes into the most delectable pixels on screen.
Recreate just one dish
Initially, Tsubasa simply wanted to recreate one pastry dish from the game, the Memory Lane Pastry, which looks kind of like a pie with berry fillings.
It's also a significant dish in protagonist Noctis' memories.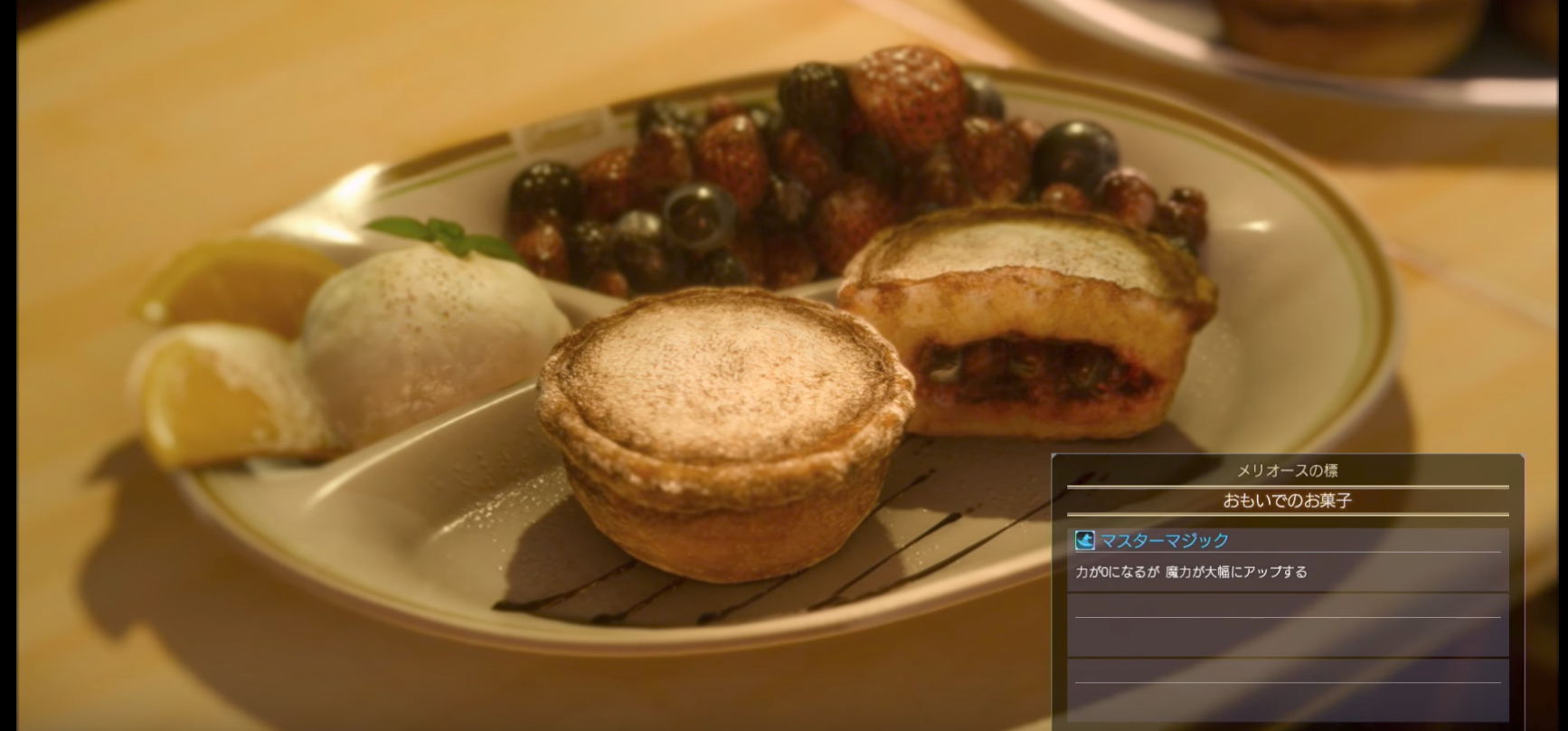 After painstakingly attempting to recreate the dish, its success became motivation for Tsubasa to continue with the recreation of the other dishes that appeared in the game.
It wasn't all food and fun though, as it was challenging attempting to find the correct-sized ingredients.
Even simple dishes occasionally needed a second attempt to even look remotely close to their original.
If you're wondering about cost of reproducing all recipes, Tsubasa has spent a whopping HK$31,500, or S$5,478.12.
This dedicated fan then generously provided all recipes for free in three languages for the Japanese-, Mandarin- and English-speaking fans.
Here are some of the creations: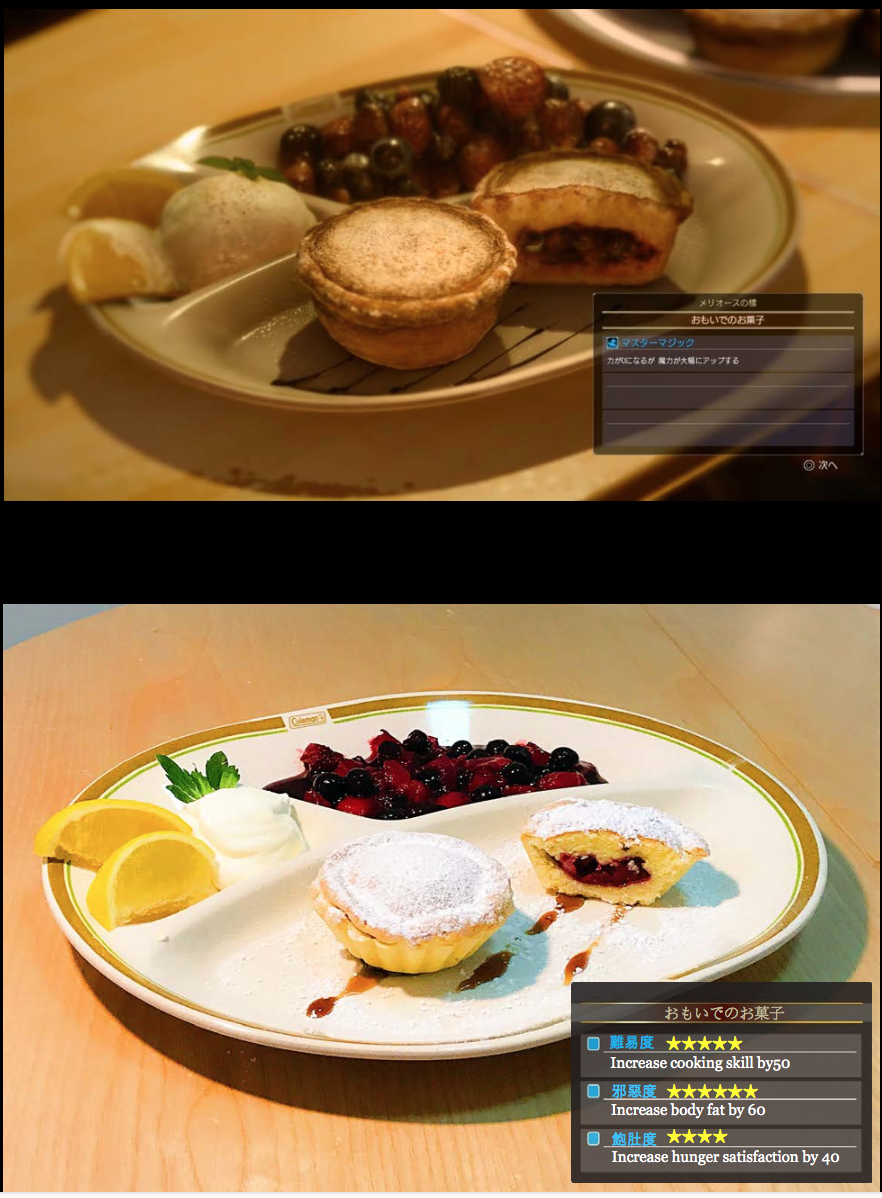 While this took a lot of work, Tsubasa didn't forget to have fun as well.
Silly recipes that appear within the game's universe are also included in this collection, such as Chilled Food Tin, i.e. canned food, as well as instant cup noodles with prawns or beef slices.
Interested to make some Final Fantasy food like Noctis' masterchef buddy Ignis, or just hungry anyway?
[related_story]
Check out the full list of recipes here.
Top image via Honey and Toast's Facebook post
If you like what you read, follow us on Facebook, Instagram, Twitter and Telegram to get the latest updates.