I'm sharing this story because I recently saw that this year is the Esplanade's 15th anniversary.
The number 15 emblazoned on the dome.
The spiky exterior reminiscent of a durian.
This place is already 15 years old?
Everything about this place reminds me of you.
We were 15 back then.
This place belonged to us. We belonged to it. You belonged to me.
[related_story]
They say memories of a first love never really go away.
I'm not sure about others, but at least for me, it's pretty true. For the longest time, you've been a scent that has lingered in my heart.
I used to hate the smell of durian. Until I met you.
Dew, actually. Of course I remember your name. It once rang in my head all day. Dew Lian. A melody on replay.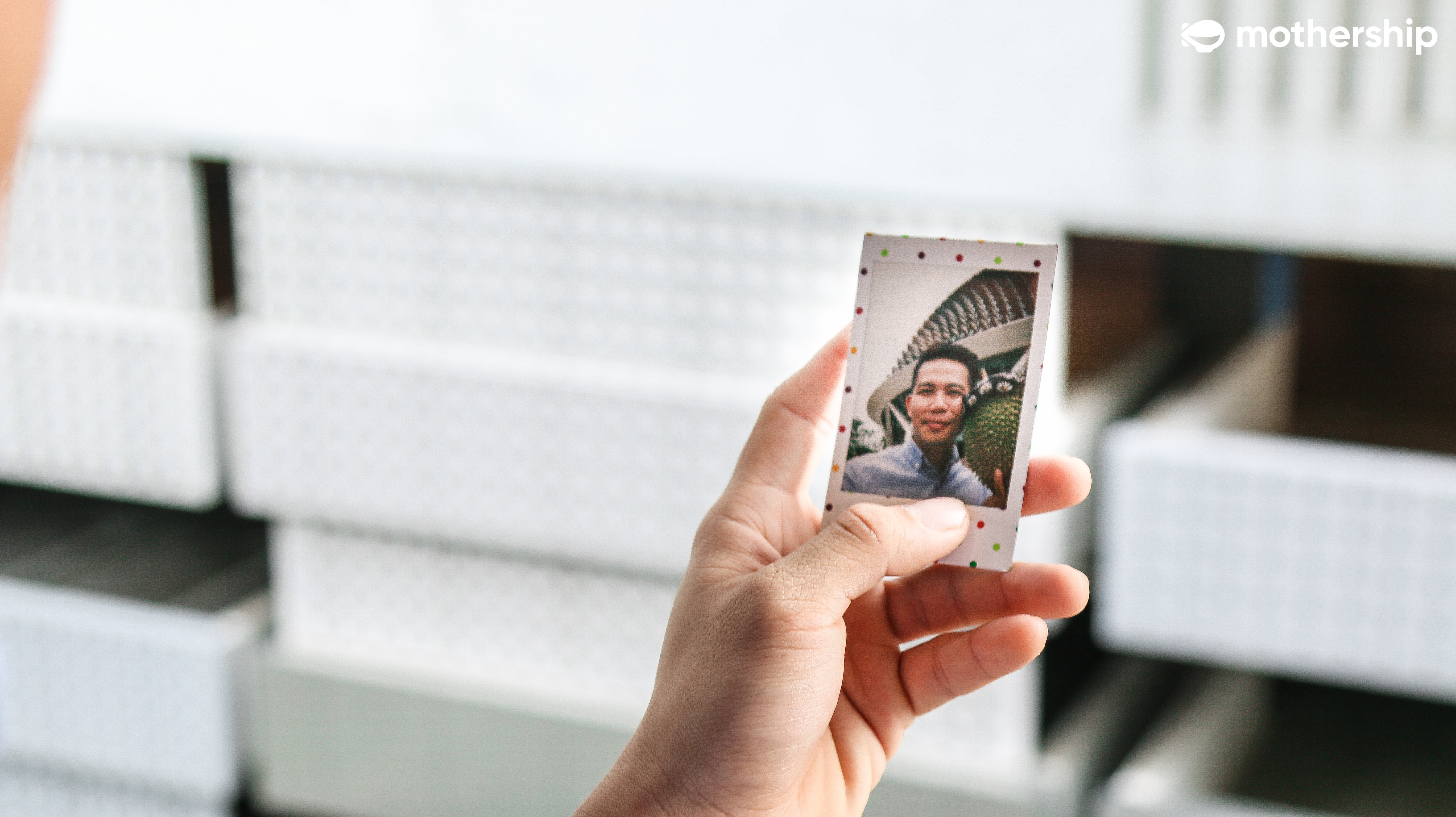 Do you remember our first date? I do. I picked you up from your place, with sweaty palms and weak knees. Feeling like I'd swallowed a stone.
What if I couldn't take the smell after all? What if I make a fool of myself in front of your parents? Should I hold my breath in front of everyone?
But I remember.
How my nose cleared when I saw you, gorgeous in your sunflower headband. How the scent of you tugged at my heartstrings. 
You.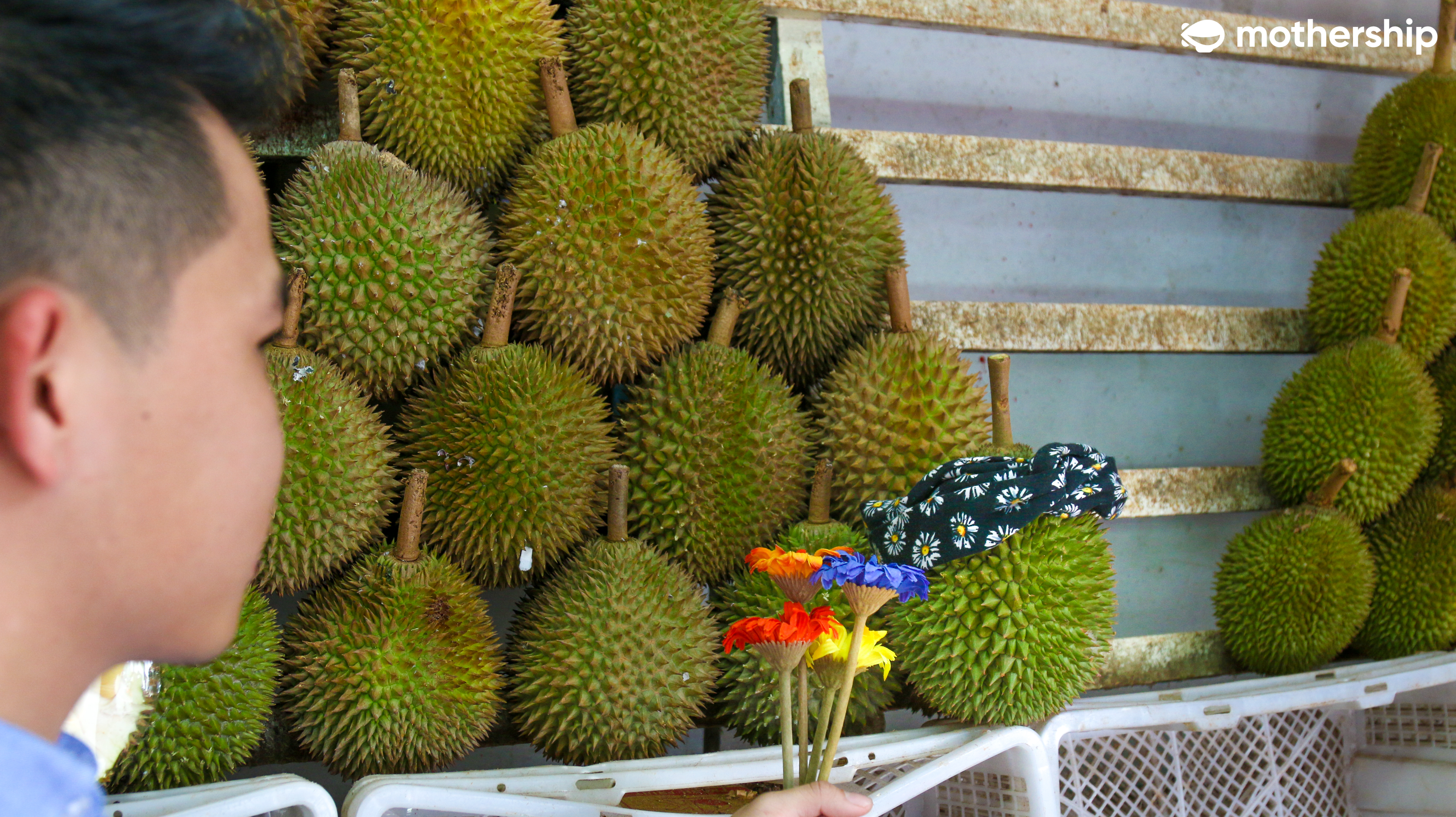 The car ride to the Esplanade was a heart-racing one. We were next to each other in a small space, your heady scent swirling in the air.
You know how they say the smell of durian stays in the car? But with you, I didn't mind smelling it at all. All day. Every day.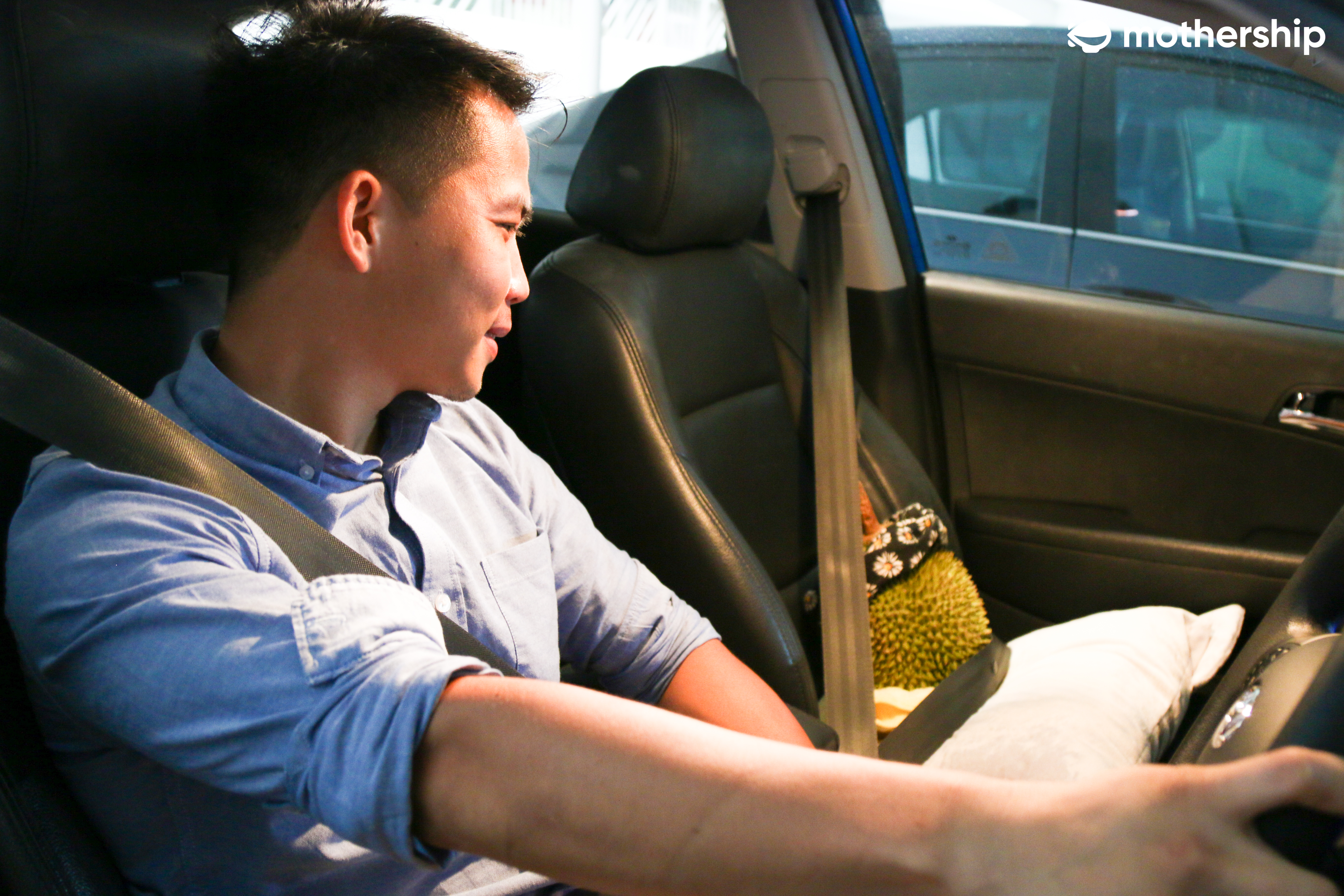 Do you remember where we had our first date? Yes, the Esplanade.
To be honest, I had asked you out on an impulse. When you agreed, the initial excitement quickly faded into panic -- where should I bring you? What would we do?
You liked music and performances, but I was a poor student then.
So I took a chance with the Esplanade. Free music performances both indoors and outdoors -- I didn't have to worry about a wet weather plan too. It was a bet I was more than willing to take.
When we arrived, you requested for an OOTD shot. You must have liked the cosmic-looking lights in the carpark.
Remember the $2 polaroid printout we took after that?
I remember feeling a sense of relief. This was the right place to choose for a first date, after all.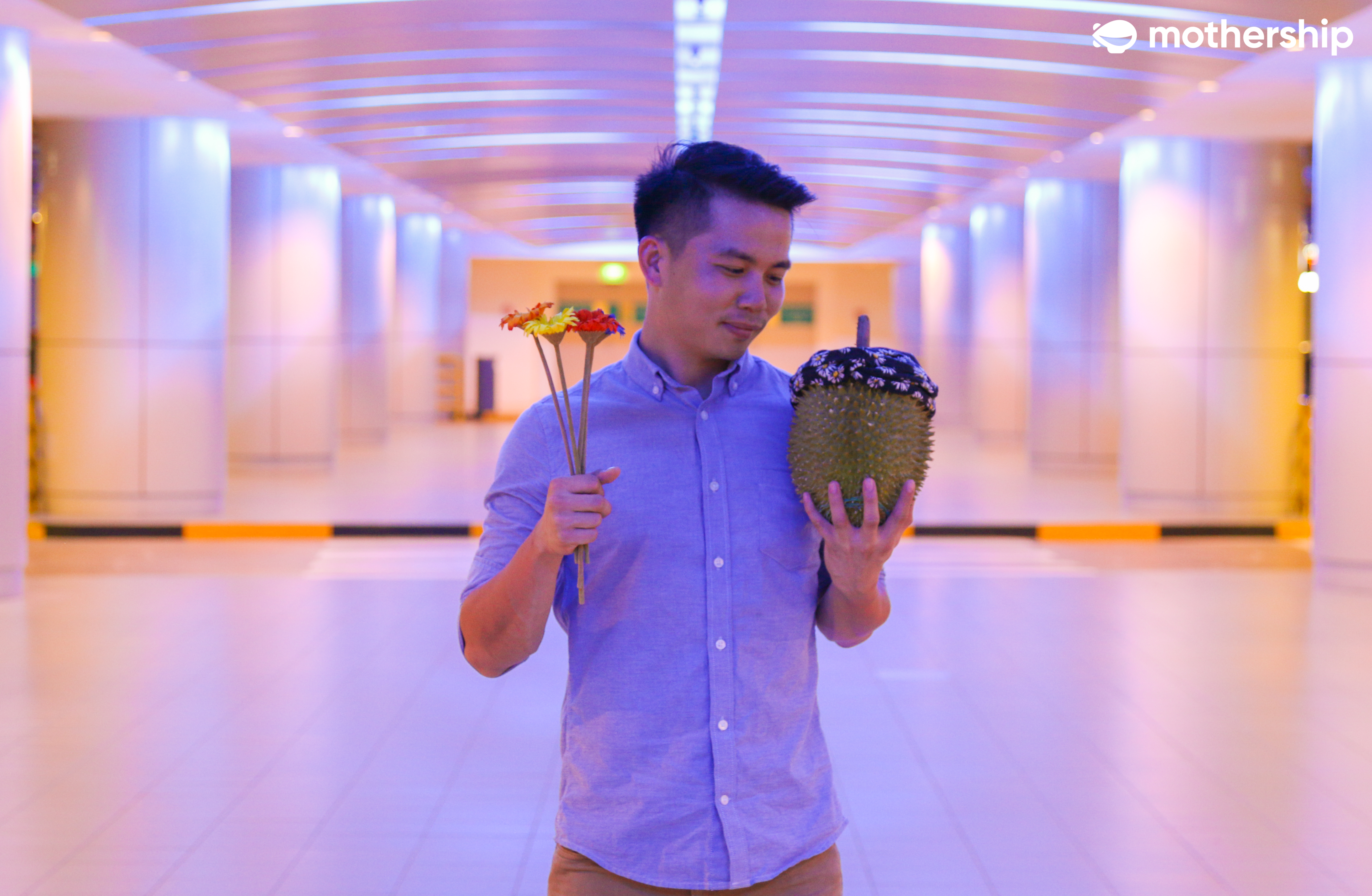 The outdoor theatre was crowded. You were self-conscious. You were nervous about the glances being thrown in our direction.
But when you saw the beautiful waterfront, you smiled. You smiled, and couldn't stop smiling. I smiled along with you.
The live performances at the outdoor theatre became your favourite dating activity. It was our thing.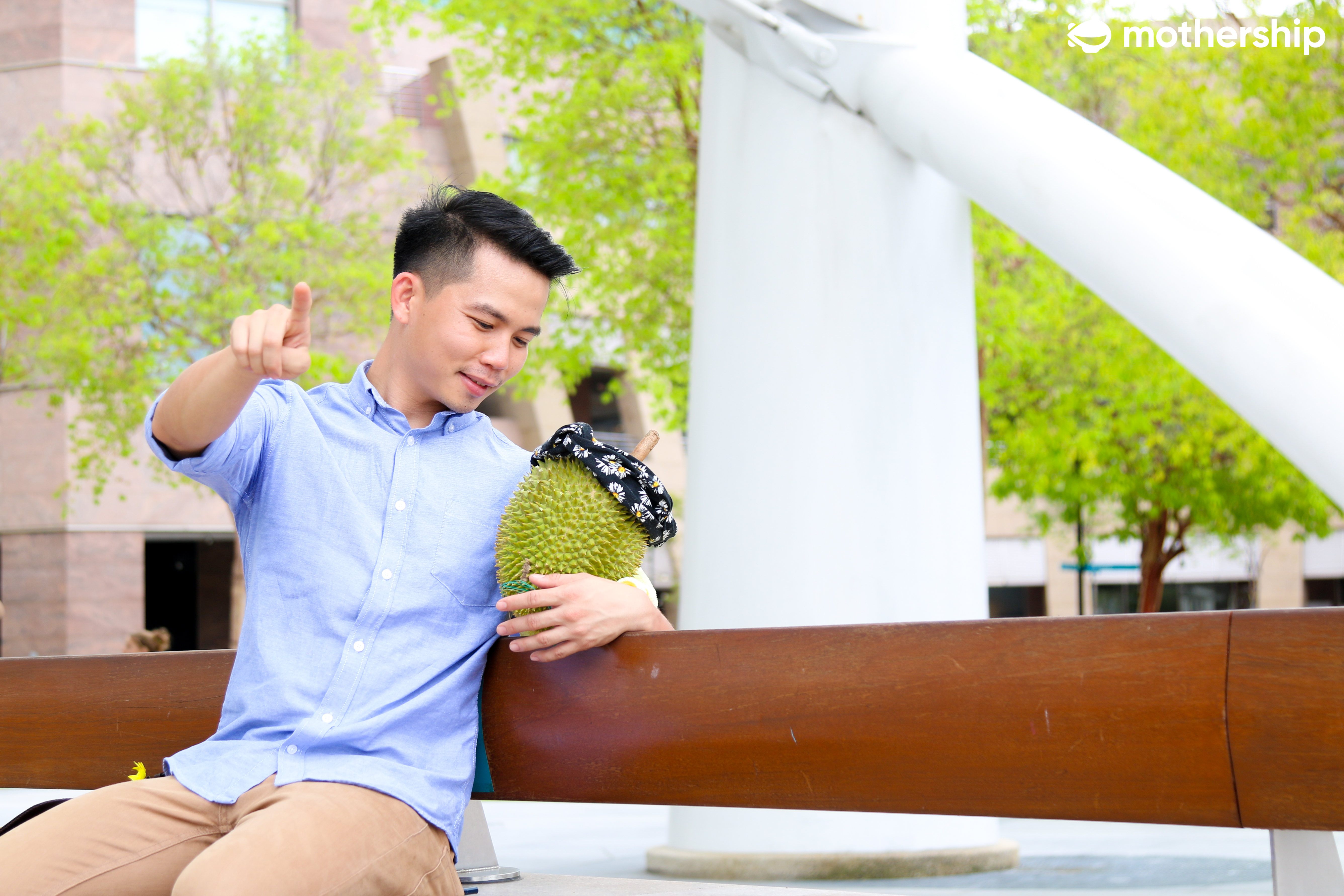 You like your coffee iced. You're a fan of sweets. You love corner seats.
I remember that quaint cafe by the waterfront.
Suzette, was it?
I remember how soft music in the background.
The way the sun shone on your face.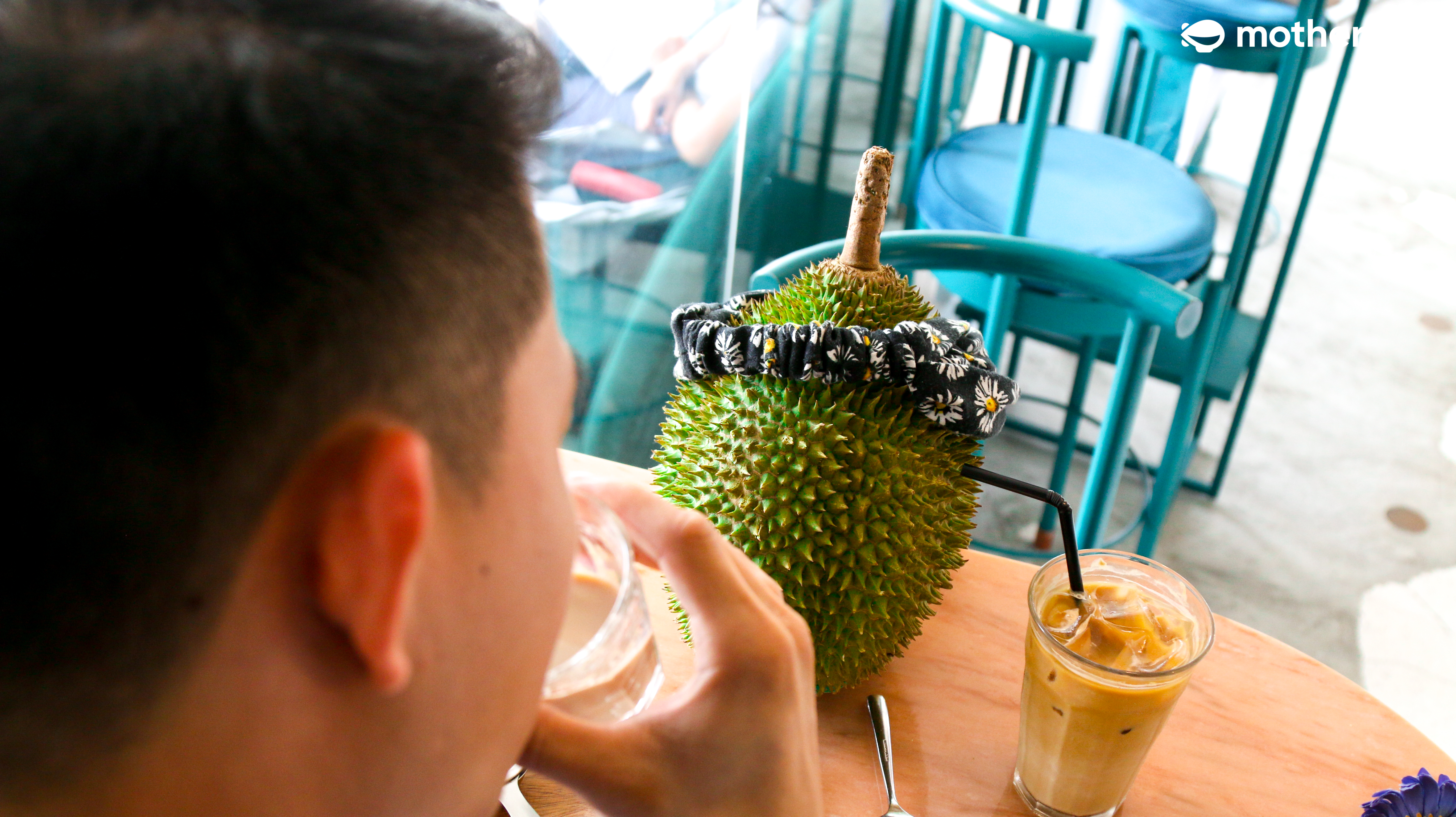 It was time to leave. But I didn't want to say goodbye. Not when I hadn't put all that I felt into words.
But I couldn't.
I remember leading you up to the roof terrace.
I remember you looking at me with a little smile.
I remember how the gentle wind mingled with your scent.
I remember everything.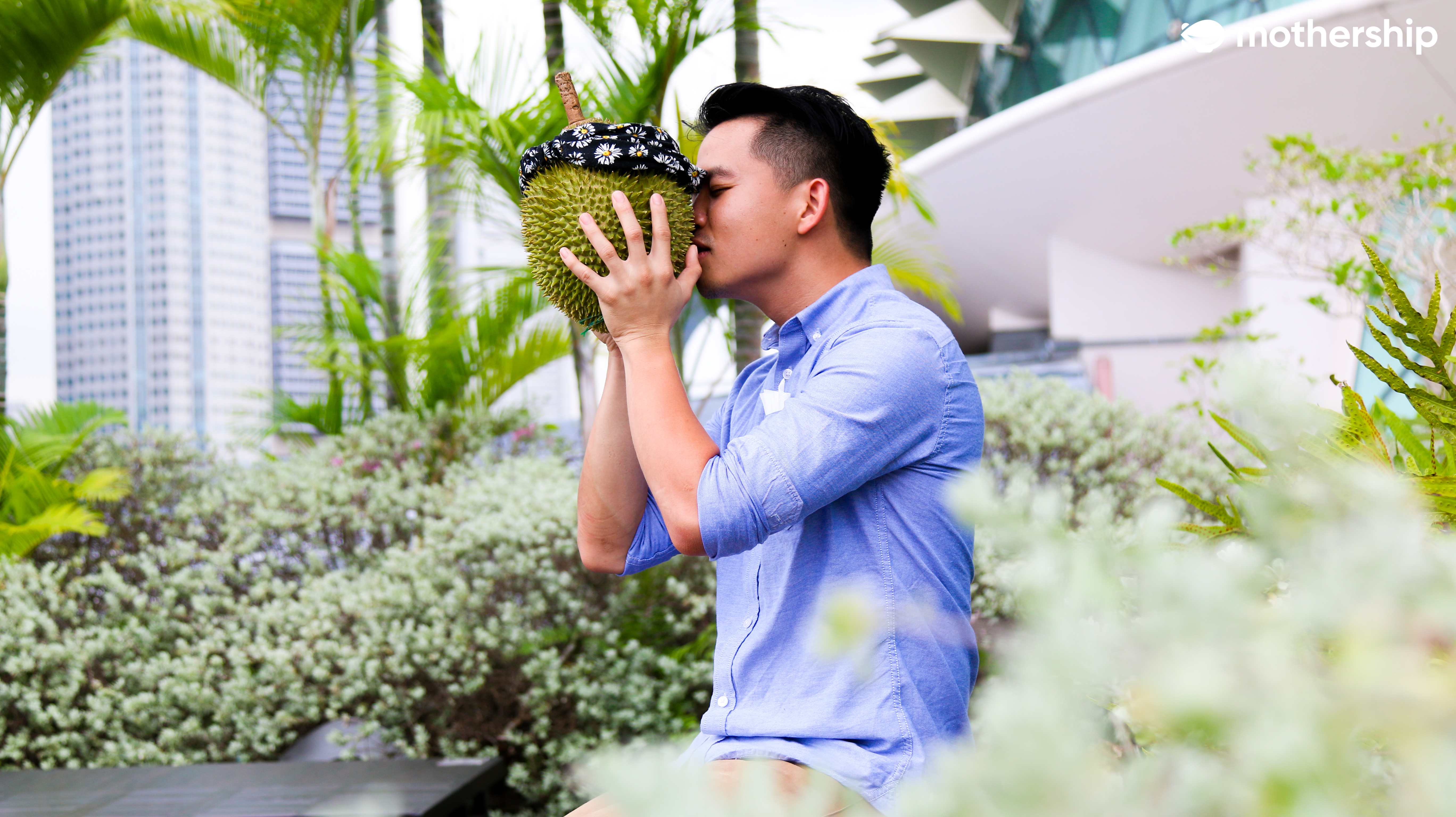 Now, whenever I walk past a durian, I think of you.
A melody that once rang in my head.
A loving weight I used to cradle in my arms.
The prick marks you leave behind on my arm.
A scent that still lingers.
The ache in my heart has yet to subside but one day, one day. I know I'll see you again.
My Dew Lian.
MyDurian.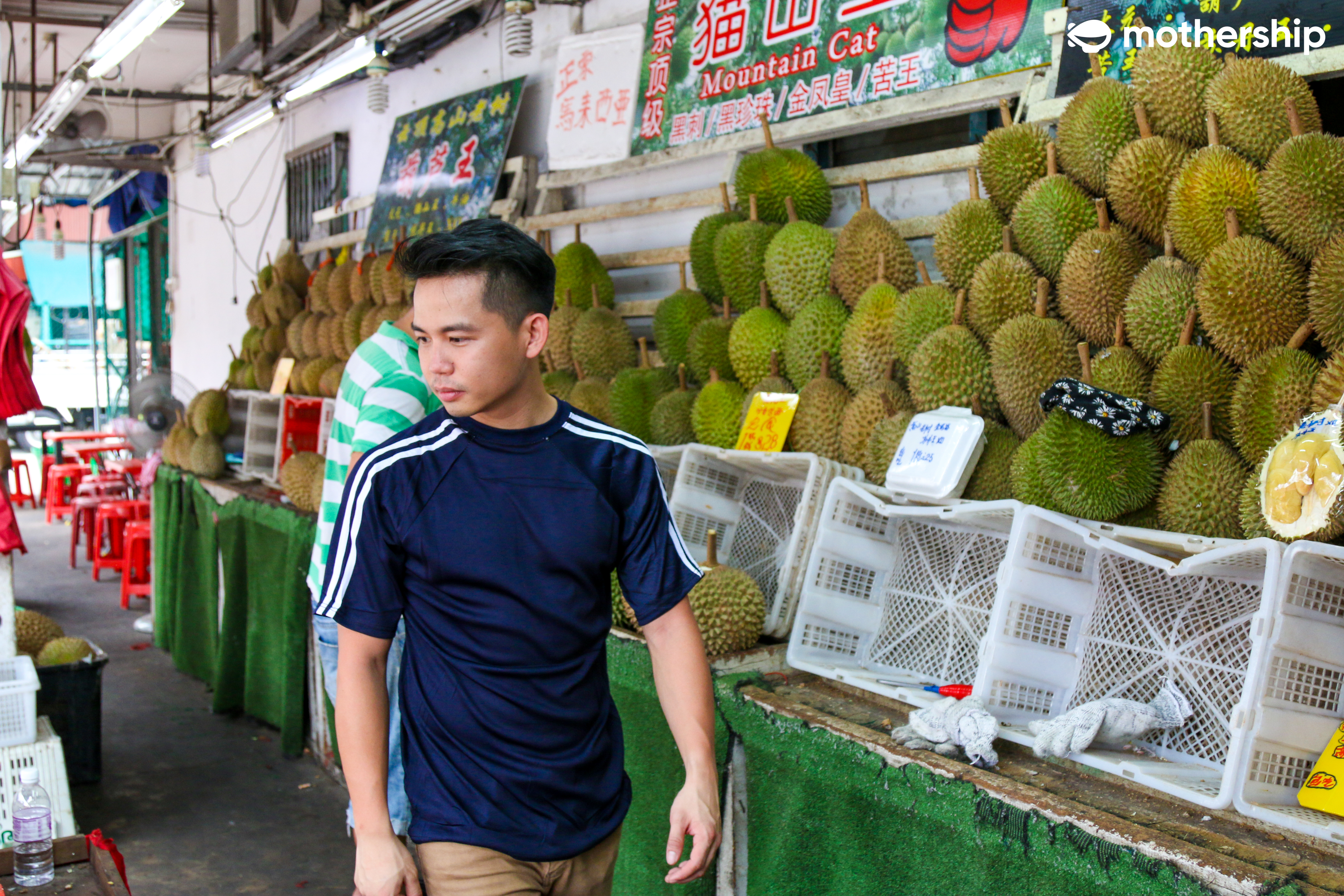 This is a fictional account (please do contact us if you know of anyone who is, or has been in a relationship with a fruit).
#mydurian, however, is an actual hashtag -- in celebration of Esplanade's 15th anniversary.
Everyone is invited to share personal stories and memories at Esplanade with the hashtag #mydurian for a chance to win curated experiences like a fancy dinner, drinks and a pair of tickets to a blockbuster show, or even a sleepover at our beloved durian - Esplanade. Find out more:  https://goo.gl/GM6XxJ
This sponsored post by Esplanade -- Theatres on the Bay got us craving durian. Real bad.
All photos by Lenz Angelo.
If you like what you read, follow us on Facebook, Instagram, Twitter and Telegram to get the latest updates.