Singapore has hosted British royalty on several occasions since gaining independence in 1965.
Just recently, the Prince of Wales and The Duchess of Cornwall came to Singapore on a four-day visit that began on Oct. 30, 2017.
Before this, Singapore hosted Queen Elizabeth II when she visited in 1972, 1989, and 2006.
Other members of the British royal family who have visited Singapore include Prince William and Kate in 2012, and Prince Harry in 2017.
While visiting dignitaries usually do not interact much with the locals, visits from British royalty often entail informal walkabouts in heartland areas so they can experience local culture.
Other than sightseeing, these are some common things royalty do when they come to Singapore.
They visit HDB and residential areas
What better way to get to know a country than to see how its people live?
On their recent visit, Prince Charles and Camilla visited Tiong Bahru, where they strolled through a wet market while looking sharp.
[caption id="" align="aligncenter" width="653"]
Image via UK in Singapore's Facebook.[/caption]
In 1972, Queen Elizabeth visited Toa Payoh, the latest HDB housing project at that time.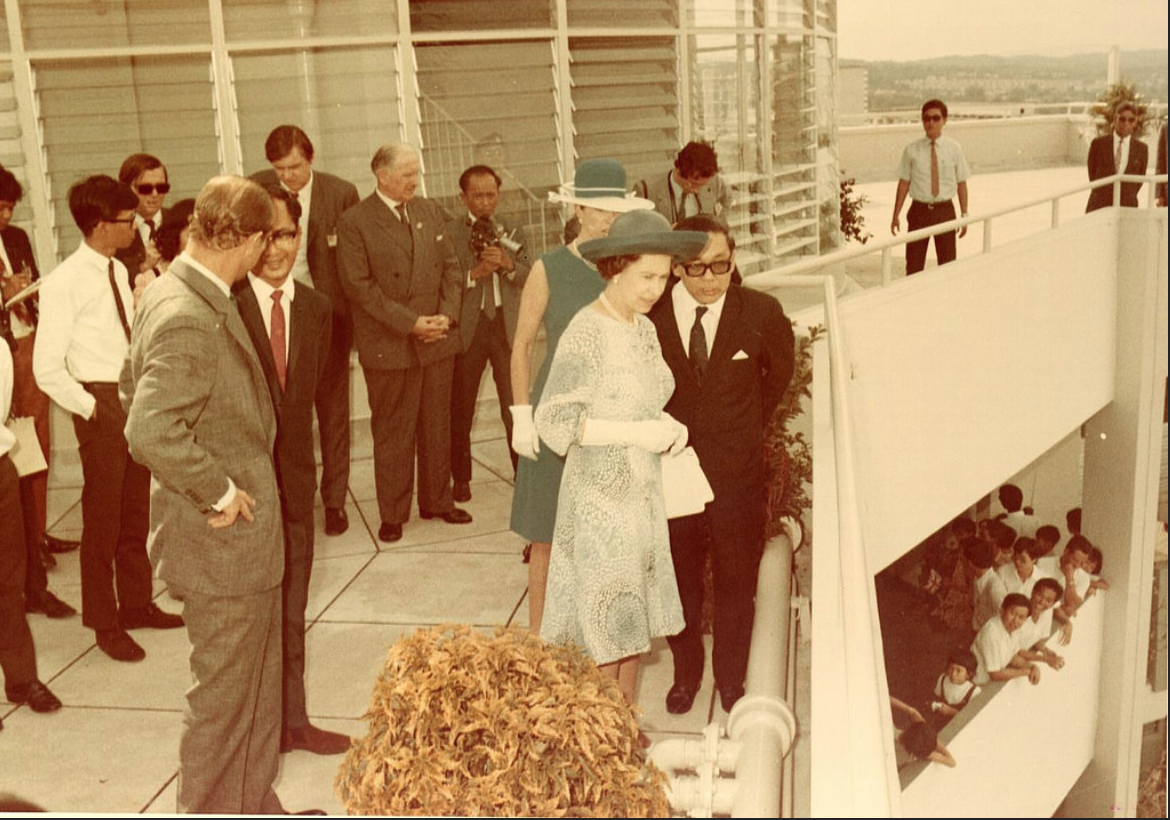 The Queen also visited some residents in the Toa Payoh HDB flats. According to an account by Jerome Lim via Singapore Memory Project:
"The highlight of what was a most memorable childhood, was the visit of Her Majesty, Queen Elizabeth II of England, to the 3-Room flat that I lived in in Toa Payoh in 1972...

The Royal family were shown round the flat by my parents and senior HDB officials and perhaps because of the view the kitchen windows offered, spent more time in kitchen than in any other part of the flat."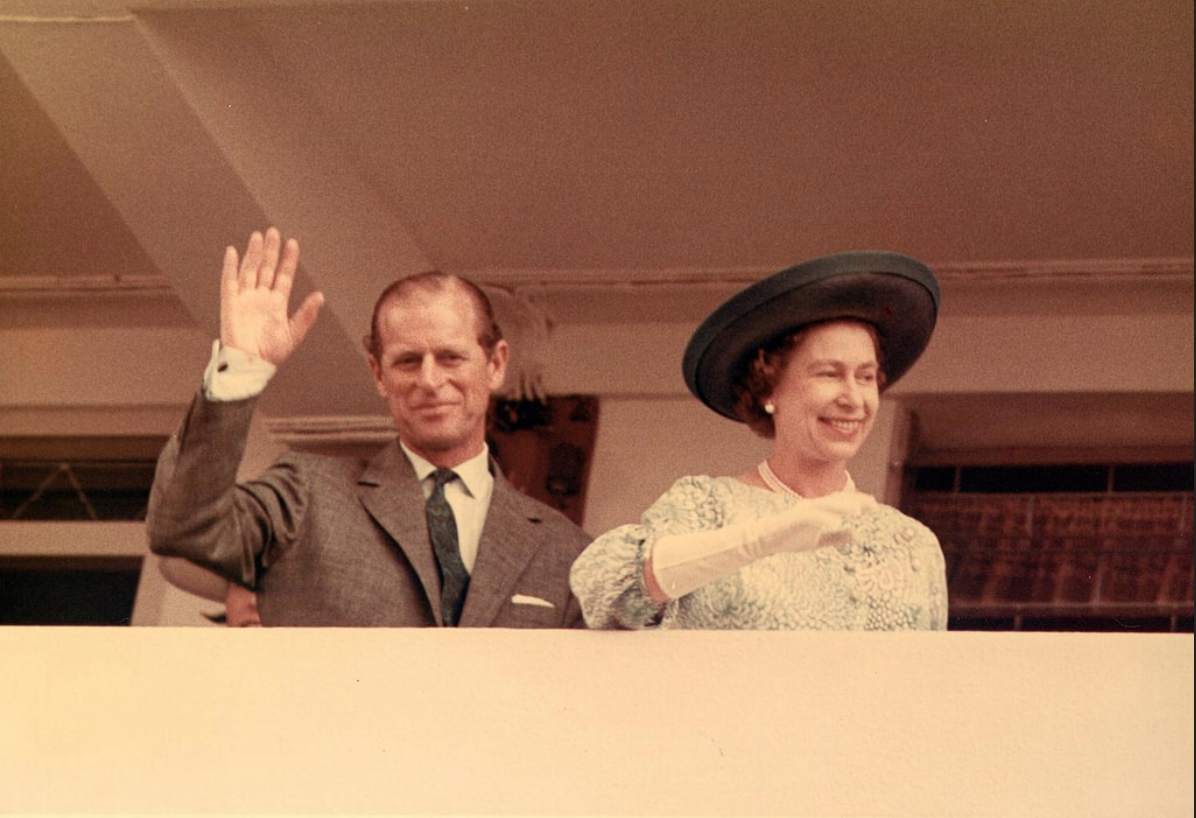 In 2006, during Queen Elizabeth's third visit to Singapore, she visited Toa Payoh again, where she was offered a drink of water from a glass she had originally used in 1972.
The humble glass belonged to the Pung family of Toa Payoh whom the queen had visited back in 1972. They had kept the glass over the years, and were given a second opportunity to offer the queen a drink from it again in 2006.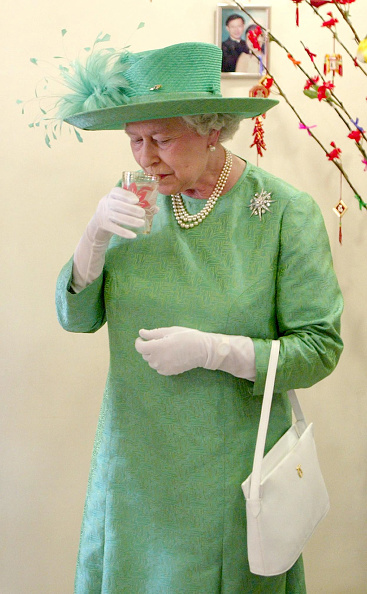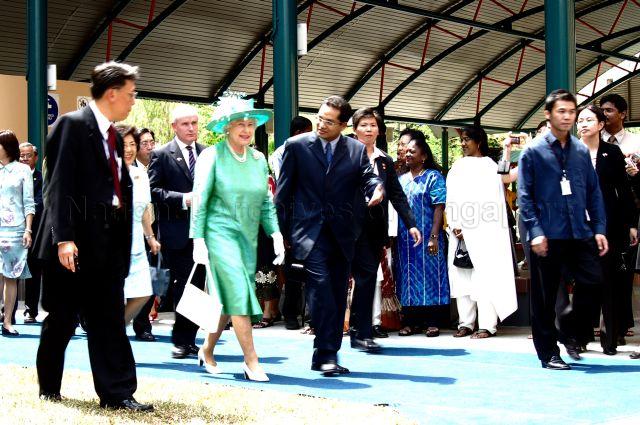 [related_story]
They observe people keeping fit
At these residential areas, British royalty often get to observe community life and activities. Despite the sweltering heat, demonstrations are often put up for members of the royal family.
In June 2017, Prince Harry observed a silat demonstration.
[caption id="" align="aligncenter" width="595"]
Image via UK in Singapore's Facebook.[/caption]
During Queen Elizabeth's visit to Singapore in 2006, she watched a sepak takraw game and even tossed some students the ball.
In 2012, Prince William observed people doing taichi and children playing at the playgrounds.
Loud cheers and screams when the royal couple arrived at Queenstown. Note the dress change on Kate! (Photo: Hester Tan) pic.twitter.com/yEbIUpC2

— CNA (@ChannelNewsAsia) September 12, 2012
They learn more about Singapore through food
Other than visiting local neighbourhoods, food is often a good way to get to know more about local culture.
In 2017, Prince Harry got a glimpse of Singapore's cultural diversity by attending a traditional iftar session -- the breaking of fast at sunset during Ramadan.
During the session, he learnt the significance of breaking fast with dates while mingling with locals.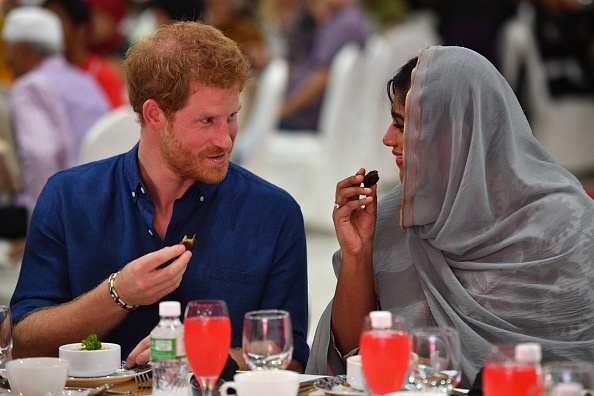 On Camilla's recent trip to Singapore, she observed a cooking class where she learnt how to make popiah.
The teacher Jolyn Wong gave her a crash course on making the dish:
"We had heard that she wanted to do some hands-on activities, so I let her try to make the popiah."
[caption id="" align="aligncenter" width="631"]
Image via UK in Singapore's Facebook.[/caption]
They watch lion dance performances
Lion dance performances are usually performed during the Lunar New Year to bring good luck and fortune.
However, they may also be performed at festivals, celebrations, and other special occasions, such as royal visits.
Queen Elizabeth was treated to a lion dance performance on all three visits.
In 1972: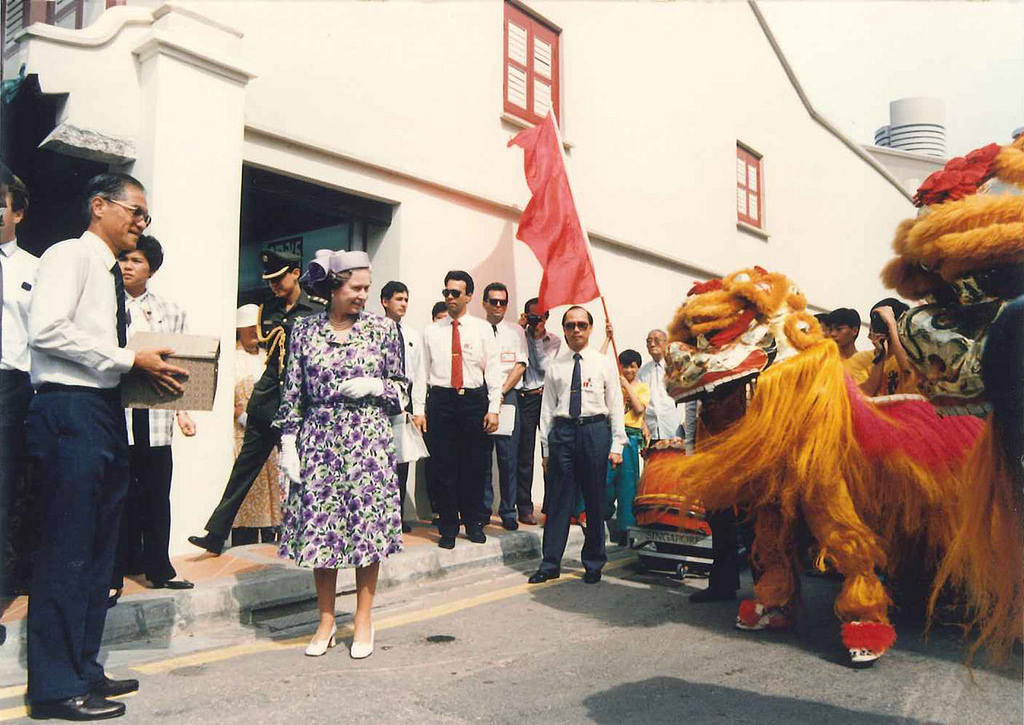 In 1989: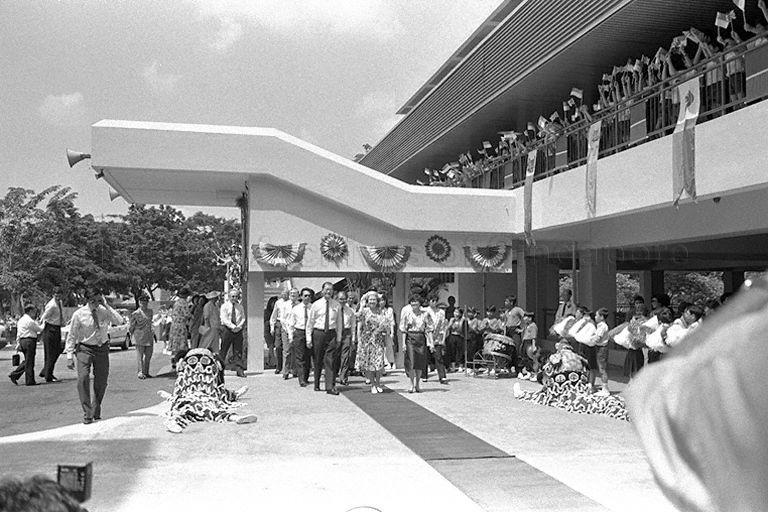 And in 2006: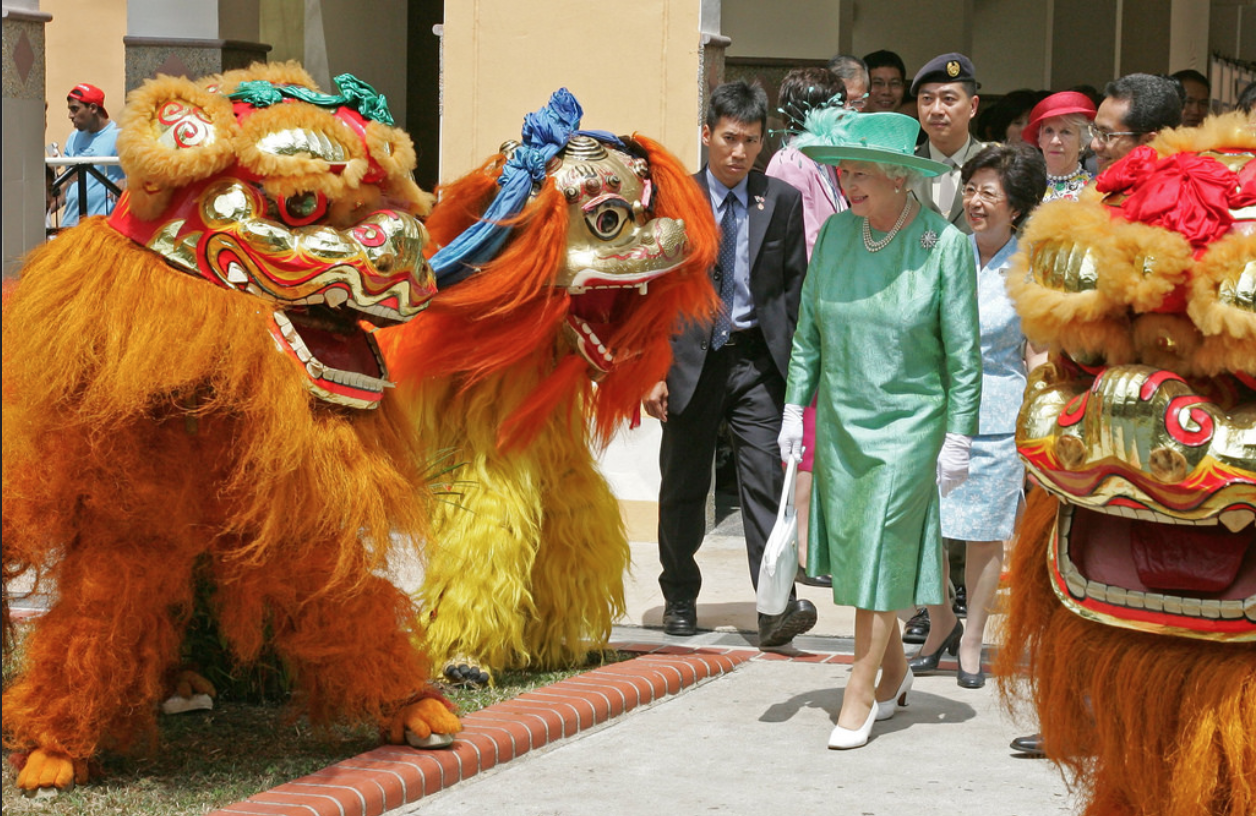 Prince Charles and Camilla also watched a lion dance performance in Tiong Bahru when they were here.
[caption id="" align="aligncenter" width="630"]
Image via UK in Singapore's Facebook.[/caption]
Despite the myriad of activities, one thing that has stayed the same all these years: The royal family is always well-dressed despite the heat.
Top photo courtesy of British High Commission Singapore.
1819 is a labour of love by Mothership.sg. We tell stories from Singapore's history, heritage & culture. Follow us on Facebook, Instagram and Twitter!
If you like what you read, follow us on Facebook, Instagram, Twitter and Telegram to get the latest updates.