A otter looking badly wounded has been spotted at Pasir Ris Park on Oct. 30 by nature enthusiast Abel Yeo.
The otter has a a metal wire wrapped around its body.
This otter is a pup from the Changi family that frequents areas such as Pasir Ris and Lorong Halus.
Here's a close-up of the laceration: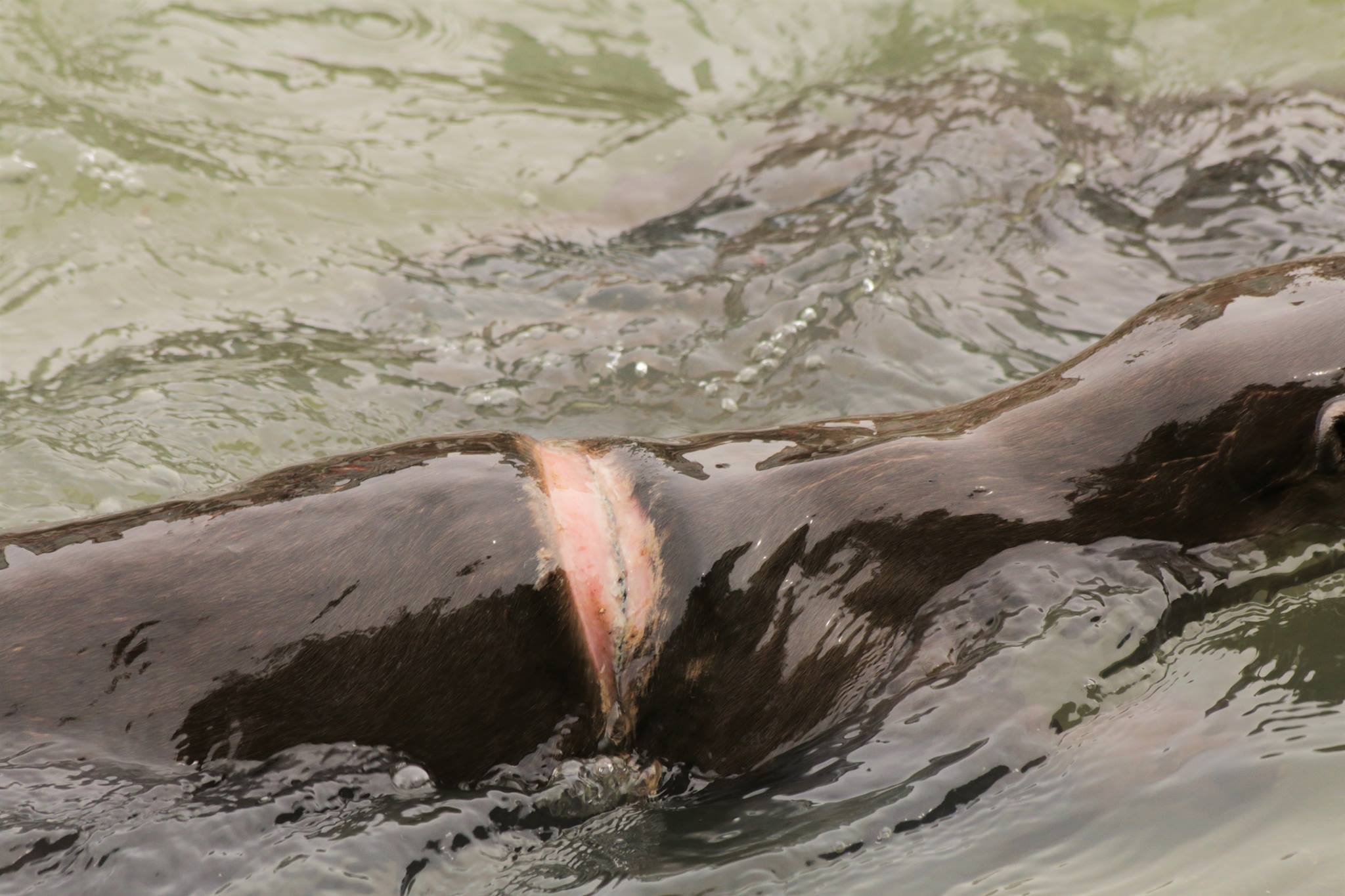 Photos and a video taken by Yeo show that while the metal wire is causing a deep laceration on the otter's body, the pup still appears seemingly healthy and active, swimming with its family and savouring its catch in the water: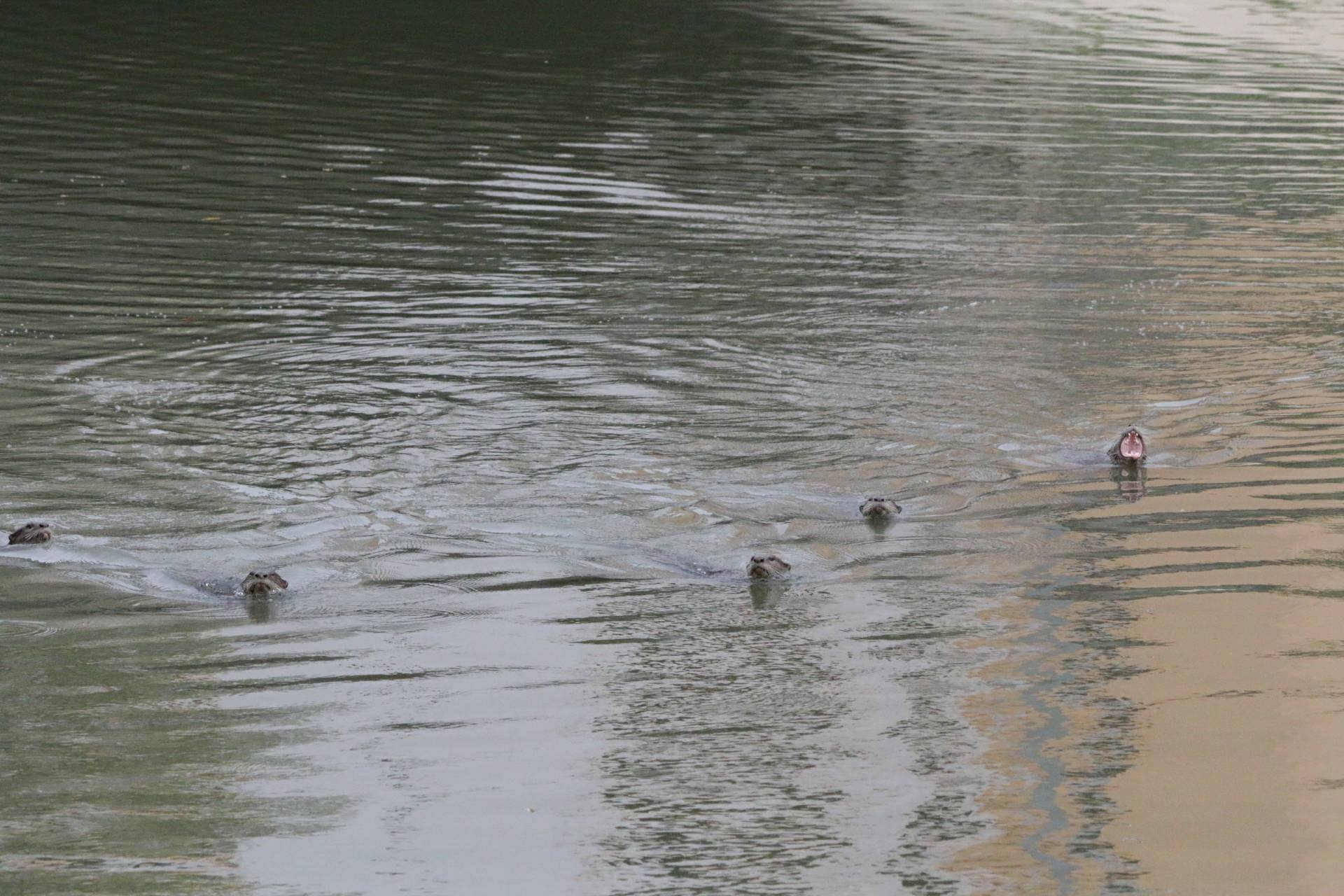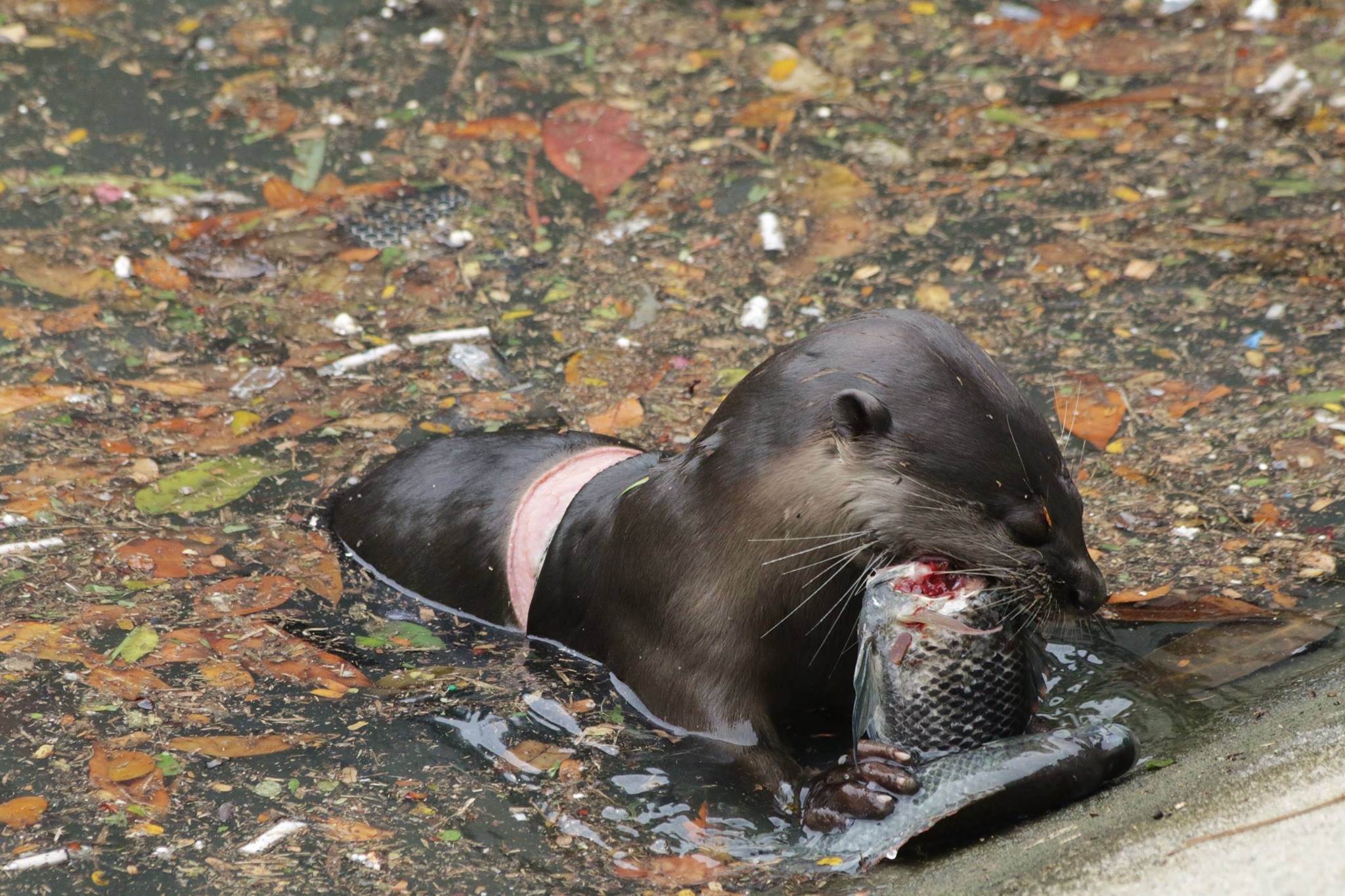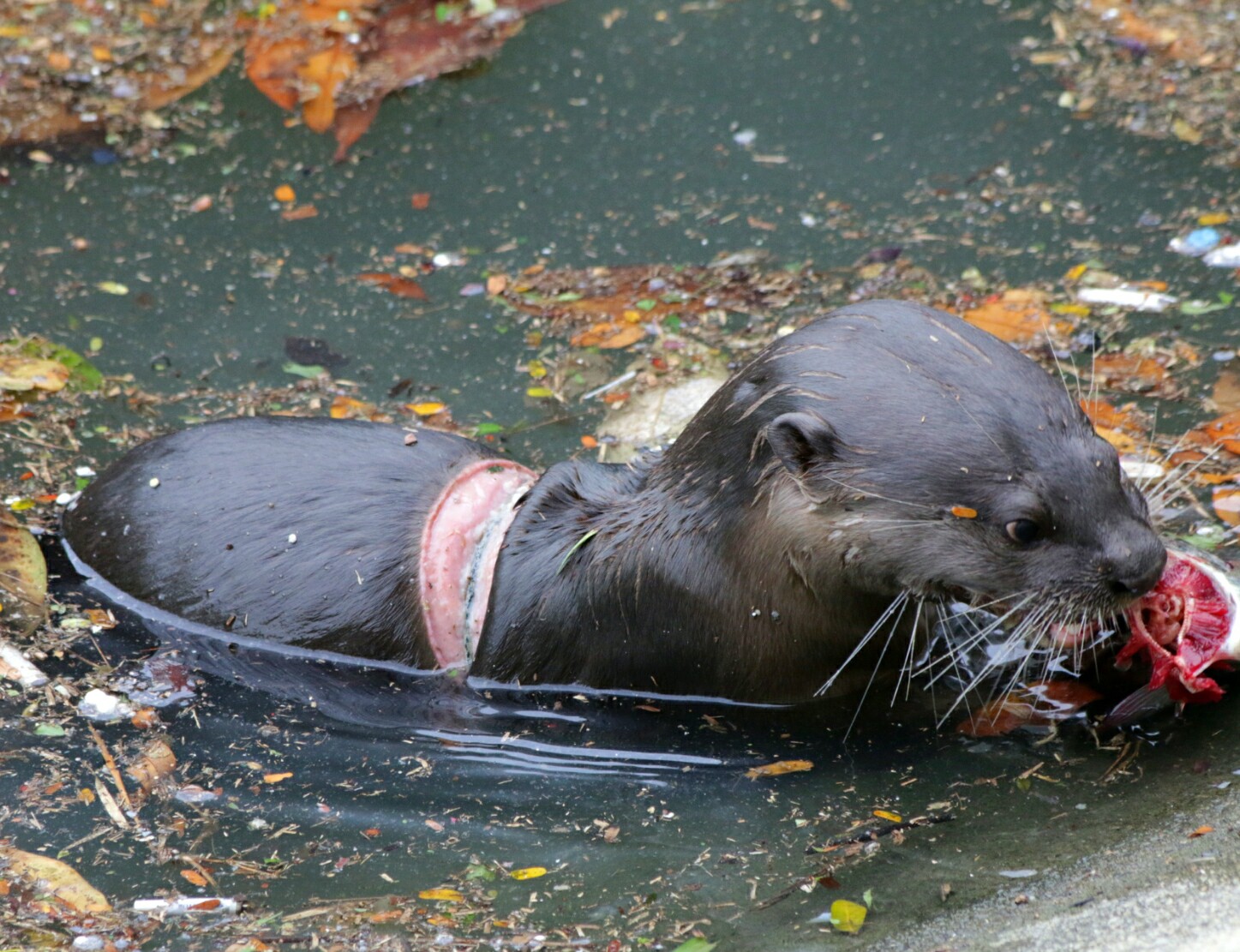 The surrounding water is also visibly littered with plastic bottles, package drink, cigarette butts and debris which can also endanger the lives of these otters.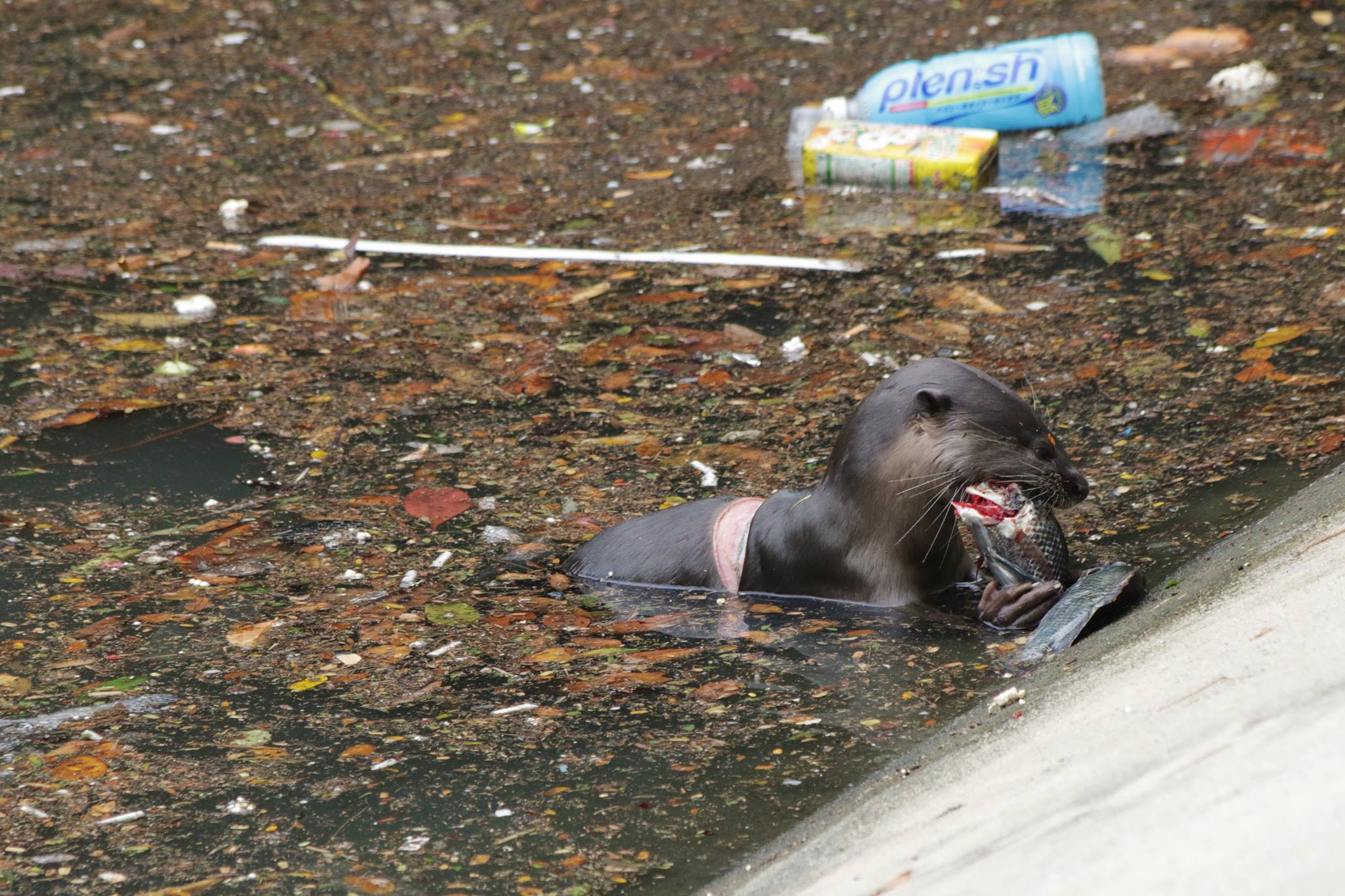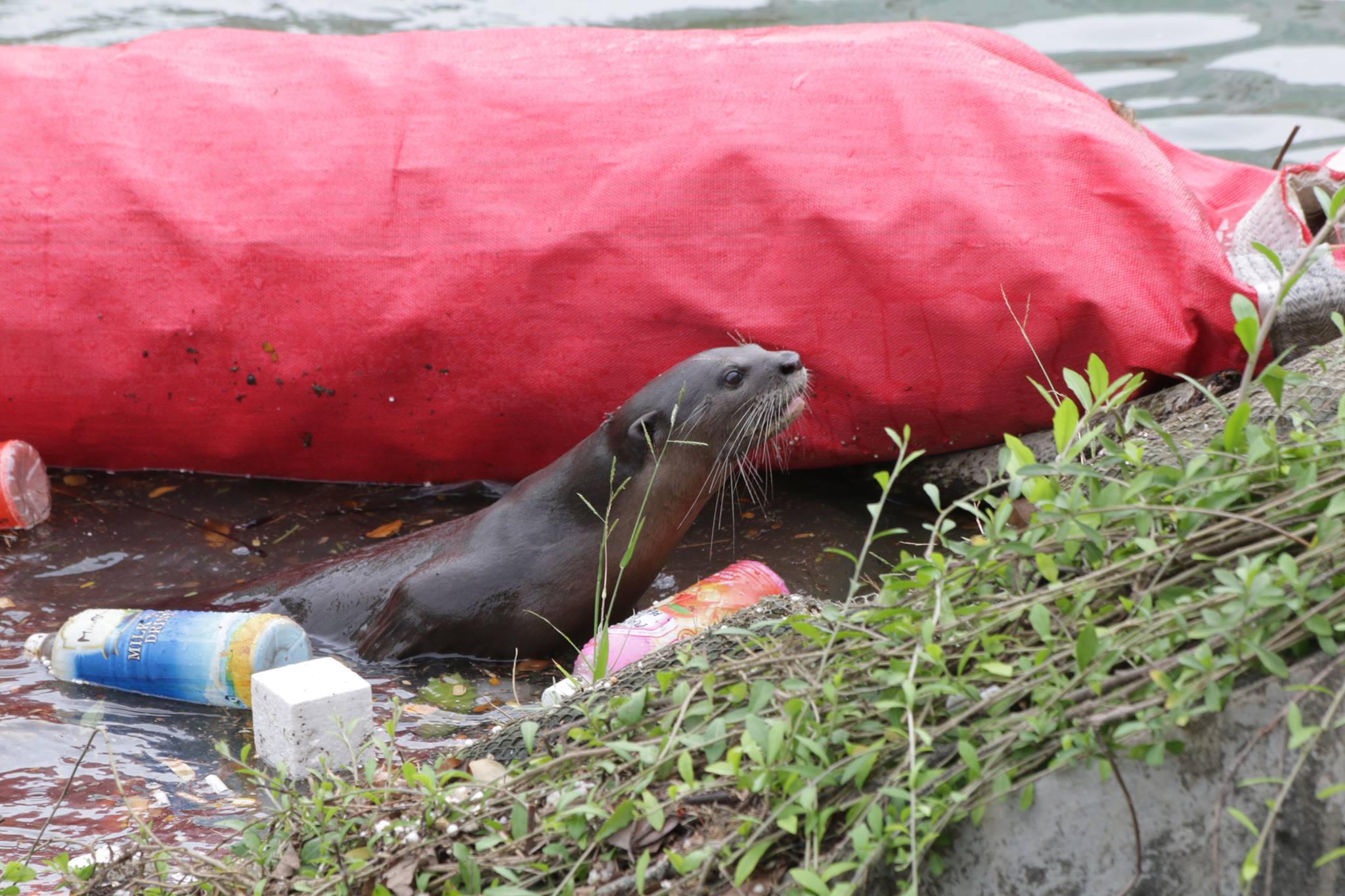 It is not known for how long has the otter been trapped with this metal wire.
But it is believed to have been at least two weeks and the wound has deepened and widened over time: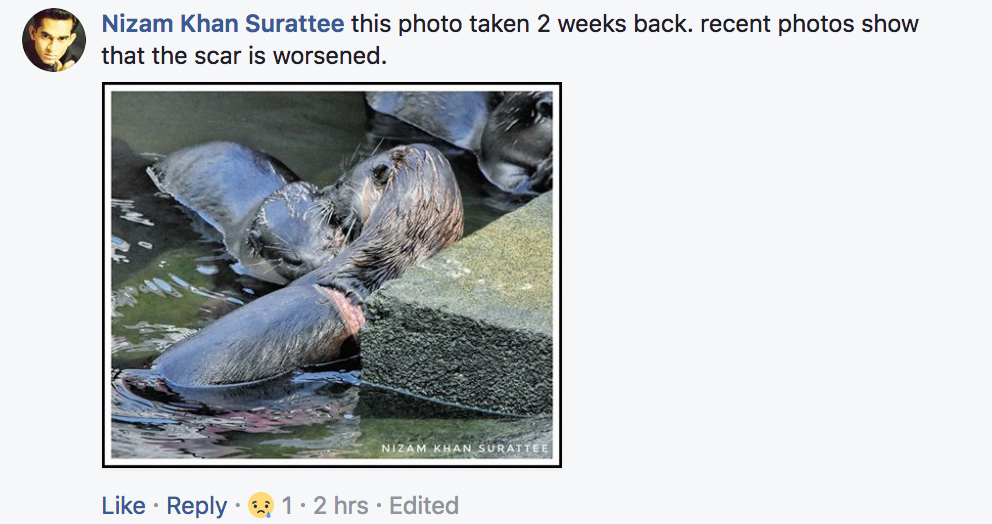 A veterinary pathologist at Wildlife Reserves Singapore, Chia-Da Hsu, has commented on the potential implications of such an injury, such as infection and death, as well as other considerations before any rescue action can be taken.

The Otter Working Group is formulating an intervention plan with various relevant agencies and ACRES.
Previously, human intervention allowed a six-week-old pup to be rescued, nursed and re-introduced back to its parents and siblings from the Marina family.
Top photo courtesy of Abel Yeo
If you like what you read, follow us on Facebook, Instagram, Twitter and Telegram to get the latest updates.