Enough hor, time to see which part of SG is the best.
Data is a wonderful thing. It helps us avoid speed cameras, escape from jams on expressway and tells us which exactly which GRC voted for who.
But that's not all. Now, it can settle the eternal question: Which is the best part of Singapore to stay in? Using information collated by data.gov.sg, here's a 100% scientific, data-backed way to see which part of Singapore best suits you.
1. STAY VIGILANT –EAST
https://datawrapper.dwcdn.net/h6AjT/1/
When it comes to safety, east may not be the best. Petty theft and outrage of modesty cases seem to be a little higher here, folks.
Ladies especially are advised to stay vigilant in case of outrage of modesty cases (1.6x higher in the East than the West). Or you know, people could just not be sick perverts. Please keep your hands to yourselves, guys and gals.
It also looks as though vehicles in the East might also be more appealing to thieves, (2.7x more than the North), so it might be good to get those in-car cameras and make sure not to leave anything valuable inside. Or maybe you would like to consider not owning a vehicle altogether.
https://giphy.com/gifs/fail-wtf-run-x0dfr3unSPLuo
2. MOST NUMBER OF FANCY PANTS HERITAGE TREES – SOUTH AND EAST
https://datawrapper.dwcdn.net/OhypW/3/
There isn't much of old Singapore left, but heritage trees – trees are trees of historical or cultural value and have a circumference of more than five metres – are aplenty in the South and East.
These include trees such as the much romanticised saga trees – people actually used to collect the tiny red seeds as a gift to their love interest.
And if you actually walked along the City Hall area back in the day, you'd find many individuals scouring the street in the same pursuit.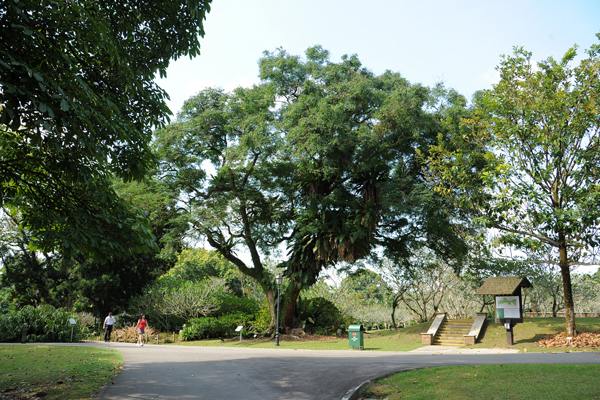 3. MOST NUMBER OF VETS – EAST
https://datawrapper.dwcdn.net/QzynB/1/
Keep a pet or any sort? Guess what – pets need to visit doctors too – you can't just flush them down the toilet bowl if they're not feeling well. That's why if you're BTOing, perhaps you might want to consider living in the east. Most vet clinics are set up there.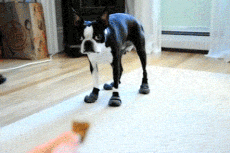 Or another way would be to own a Boston Terrier who is not only HDB-approved and has one of the fewest health issues for a dog. Good things do come in small packages!
4. MOST NUMBER OF GYMS – SOUTH
https://datawrapper.dwcdn.net/22K5e/2/
Bukit Batok might be full of rats, but the real gym rats dwell in the South of Singapore. Apart from having scenic locations like Sentosa and the Southern Ridges to job at, iIt seems that running in the evenings against the backdrop of our city skyline is simply not enough.
Check out the 'Best times to visit gyms' blog post here to know the best time to get in that extra workout.
5. MOST NUMBER OF HAWKER STALLS – EAST
https://datawrapper.dwcdn.net/3nKGV/1/
If you're looking to replace those calories after working out, look no further than the east. That's where all the hawker noms are – he East having the most number of hawker stalls and beating its closest competitor, the North, by 2.3x.
Maybe this is why people say East side, best side.
However, this is where it pays to take a closer look at the data, as it does not include private eateries and coffee shops.
Also check out "Is dirty delicious" to know if the dirtier the kway chap is, is it also tastier?
6. BRING THAT REPELLENT - EAST
https://datawrapper.dwcdn.net/MxFAX/2/
The east might be a food paradise, but it's also a picnic spot for mosquitoes looking to breed and suck blood. This is one metric no one wants to win.
Perhaps the industrial side of Jurong has its perks after all: maybe mosquitoes simply don't thrive in air full of factory fumes?
7. MOST LIKELY TO KENA RED LIGHT CAMERA - NORTH
http://datawrapper.dwcdn.net/0HiZE/1/
There are many things that could go wrong when you beat a red light, but arguably the thing Singaporeans care most about is whether or not they kena fine. In that case, drivers would like to know that with the North has the most number of red light cameras. Don't beat that red light!
8. MOST NUMBER OF CHILD CARE CENTRES – EAST
https://datawrapper.dwcdn.net/dGcRG/1/
Being a working parent is tough. It entails spending long hours at your job and giving the children the care they really need? Then at least leave them in the hands of responsible adults (and in close proximity). With a whopping total of 588 childcare centres, the East is possibly the easiest (but not necessarily best) place to raise a kid, assuming you can afford those fees.
9. MOST NUMBER OF SUBSIDISED HEALTHCARE (CHAS) CLINICS - EAST
http://datawrapper.dwcdn.net/wz6tb/1/
What's arguably the worst thing about getting a MC? Queuing up the whole day at the polyclinic just to get one. Queues at your family clinic may be shorter, but they aren't half as affordable. That's of course, unless you have a CHAS (Community Healthcare Assist Scheme) card, which makes a visit to the GP far less painful.
---
There is surprisingly a lot of public data floating around about this place we call home. But looking at just pure numbers can be overwhelming and it can take a lot of work trying to make sense of the information.
Then again, if you do spend some time exploring Data.gov.sg, where the data is updated frequently, it can help you debunk some myths about certain areas in Singapore. Plus, help you win the next argument you may have with your friends whether your hood is better than their hood.
This GovTech sponsored post fuels Mothership writers' thirst for knowledge while defusing the ongoing fight among those who live in various parts of Singapore. But then East side, best side. kthxbye.
If you like what you read, follow us on Facebook, Instagram, Twitter and Telegram to get the latest updates.