What kind of reactions will a famous brand from consumers get when it changes its name?
That's what McDonald's, the fast food company found out first-hand in China from Chinese netizens, when it changed the name of its locally incorporated company recently.
A change in China's McDonald's company name
On Oct. 25, Chinese media The Paper reported the change of China's McDonald's company name from what the Chinese have endearingly known as Maidanglao (麦当劳) to Jingongmen (金拱门).
Maidanglao (麦当劳), or "wheat serves labour", is a transliteration by sound from its English counterpart, McDonald's.
But China's McDonald's seems to have decided against such a transliteration policy and have gone for a literal description of the logo in changing its business name. And thus the name Jingongmen (金拱门), which literally means "golden arches".
China McDonald's was acquired in China by a consortium that included CITIC Limited, CITIC Capital Holdings and The Carlyle Group in Aug 2017. They will run McDonald's China operations for the next 20 years.
Though this change will not affect McDonald's day-to-day business in China, and its restaurant names will stay the same, just like the past 27 years, as Maidanglao (麦当劳) , this did not stop netizens from poking fun at it.
Netizens get creative
Memes circulating around China's largest micro-blogging platform, Weibo, are now poking fun at the change in name, by coming up with their own versions of Chinese names for some international brands: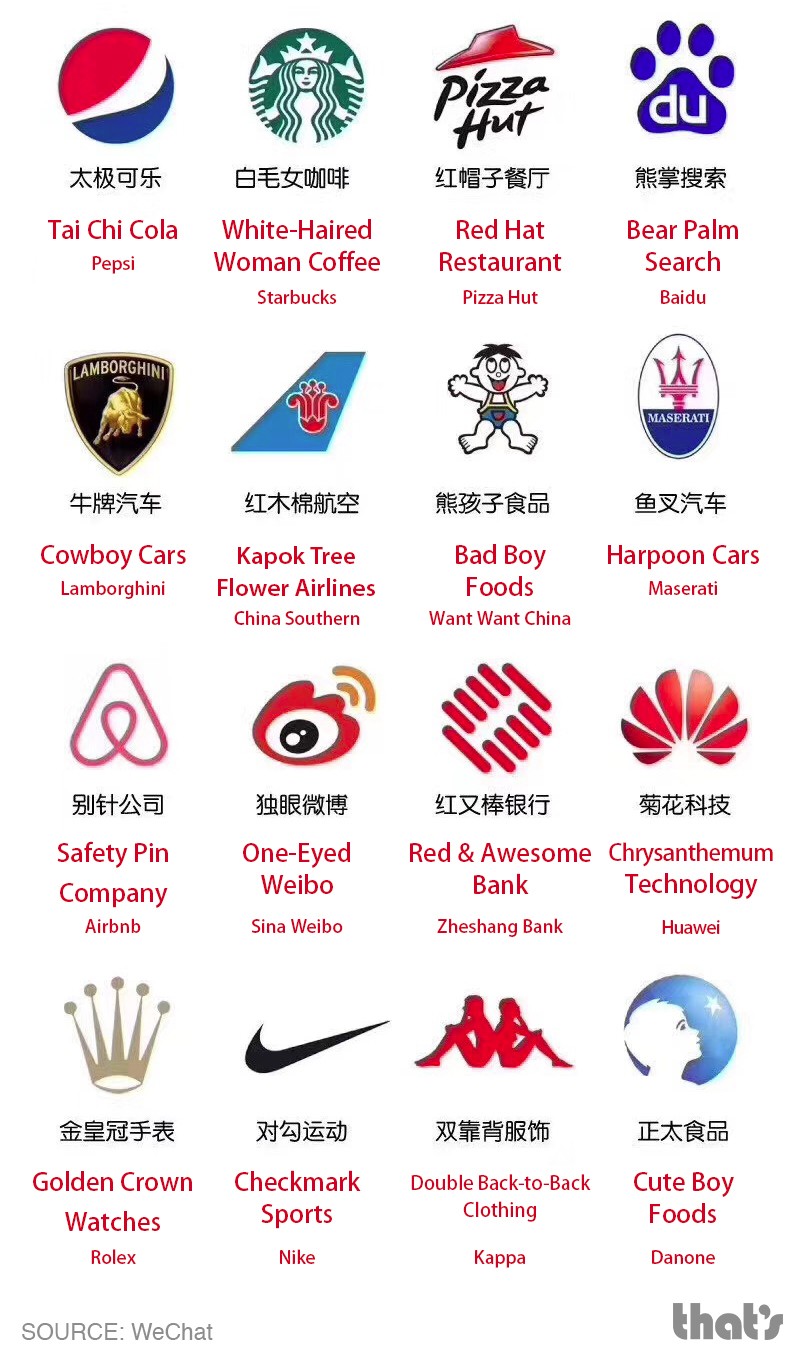 And here are some more: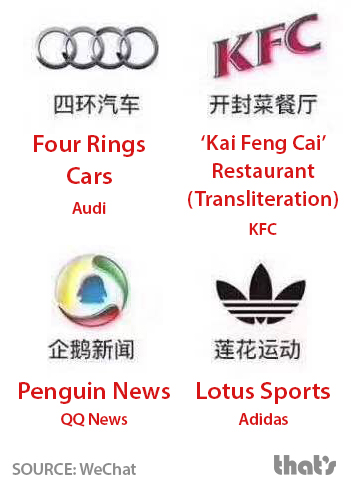 [related_story]
Harmless mockery
As with some of these social media chatter and memes, they have been pretty harmless, but rather entertaining.
In fact, this isn't the first time Chinese netizens have mocked company names that they dislike .
They have previously scorned at the Chinese name of Airbnb, an American online marketplace and hospitality service, as the Chinese version of it (爱彼迎, àibǐyíng) was awkward to pronounce.
Top image composite image via China's McDonald's Weibo and here
If you like what you read, follow us on Facebook, Instagram, Twitter and Telegram to get the latest updates.