It's hard to believe that just a mere 50 years ago, Bugis Street wasn't the sanitised shopping centre we know of today.
A Bugis Street like you've never seen
The Bugis Junction of today is a far cry from the heady, rowdy scene from the past, a tourist destination where transvestites, raving parties, food, and booze were in excess every night.
"Bugis Street [was a food place] visited at that time by foreigners...English army and navy who made stopover in Singapore. Bugis Street is well known for services from transvestites. and the various Chinese foods, such as frogs, snakes, and so on were the favourites among the visitors."

- Mr Mahmud Awang, oral history interview (Accession Number 001214)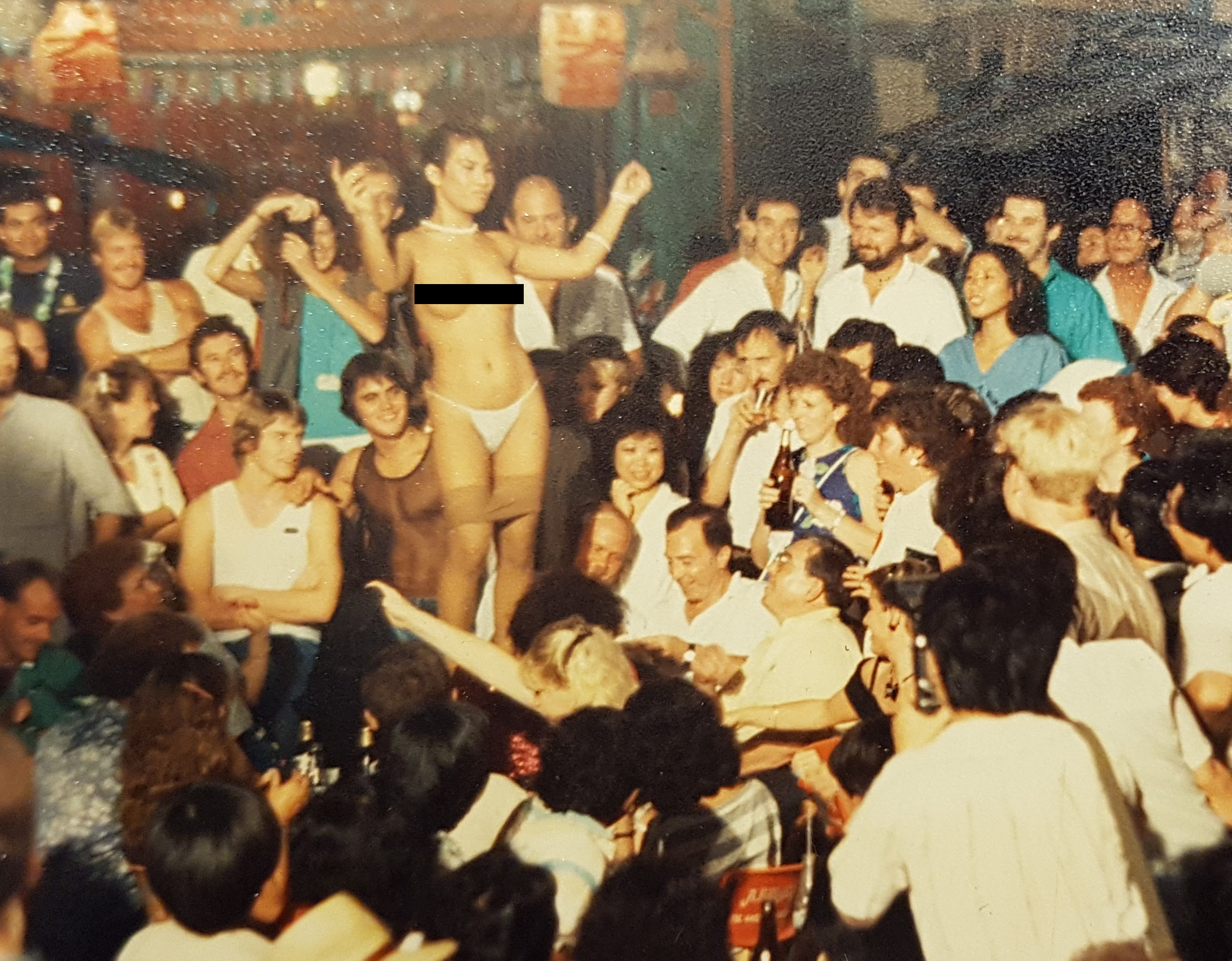 "What made the [Bugis area] busy was the sailors, that whenever their vessels came to port. Behind Hylam Street is Malabar Street, before coming to Victoria Street....our block was the block [that housed] prostitutes from Hungary."

- Mr Choo Teck Hong, oral history interview (Accession Number 000527)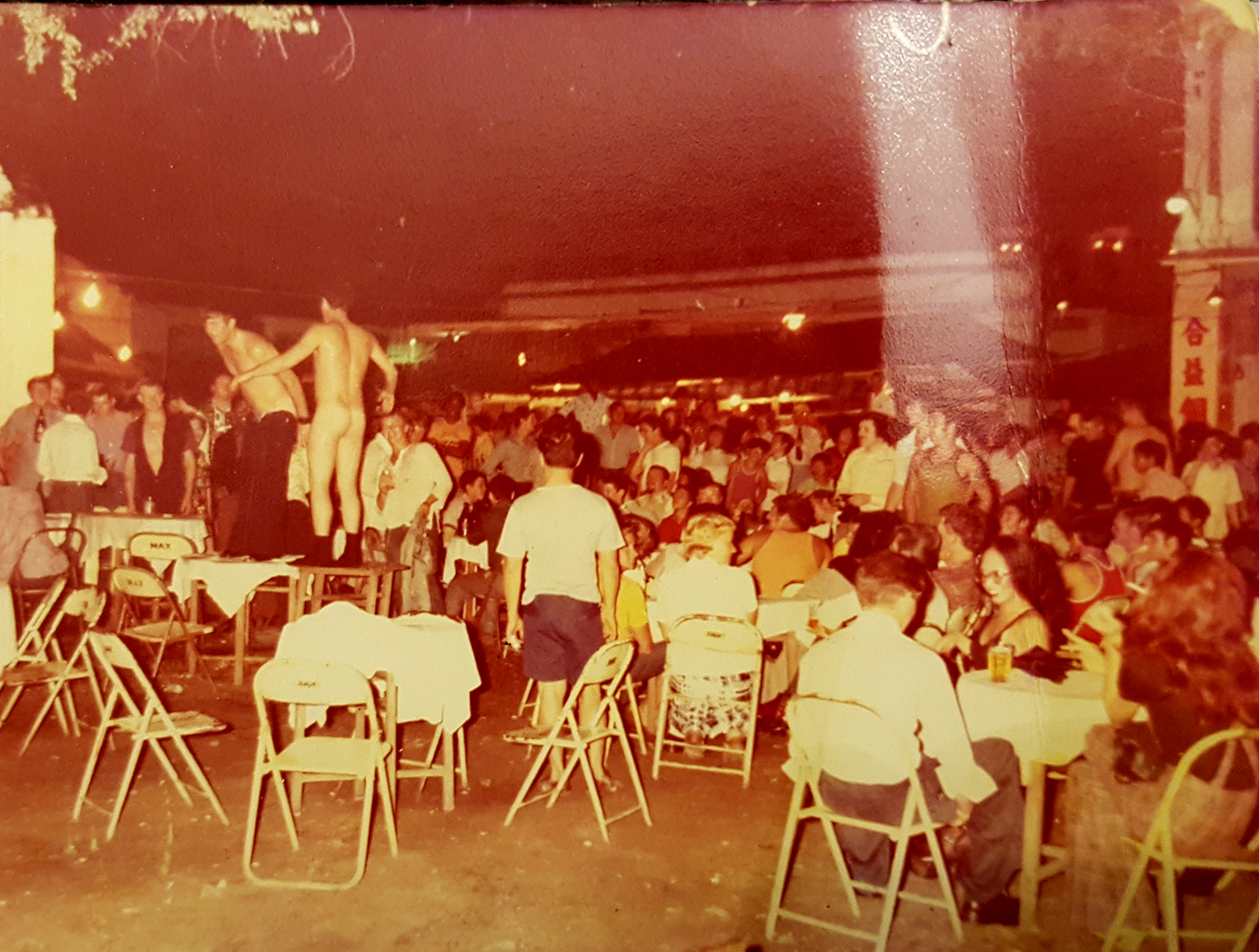 It was said that throughout the 1950s to early 1980s, Bugis Street was the de facto entertainment place -- girls, boys, food, alcohol, and never-ending debauchery.
One particular account by a foreign visitor even gushed about how easy it was to pick out the transvestites because they were so much prettier than normal girls. Beautiful transvestites were also a mainstay in parades and cabaret dances.
The Dance of the Flaming Arseholes
One particular attraction of Bugis Street was the (in)famous Dance of the Flaming Arseholes.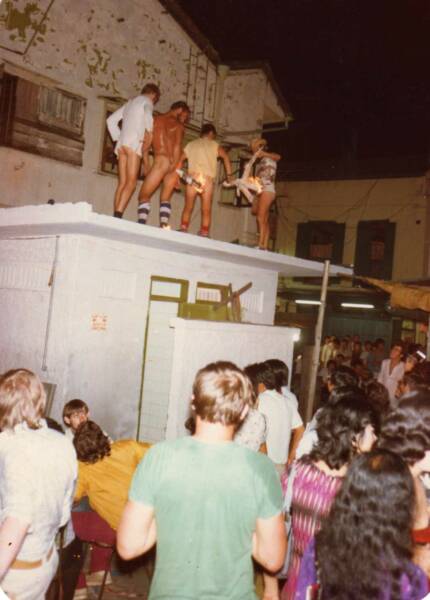 According to accounts online, sailors who docked at our harbour often partook in this ritual involving rolled up paper, set alight, stuffed up where the sun doesn't shine, and paraded up and down until said sailor cannot take the heat.
In Bugis Street, this particular performance often took place atop an equally infamous public toilet located at the junction of the old Bugis Street and Malabar Street.
This particular blog post tried to pin down the location of that particular toilet and found that it's present location would most likely be next to the open fountain in Bugis Junction Shopping Centre.
The Dance of the Flaming Arseholes is said to be an initiation ritual today favoured by sailors and sports teams. If you're interested, you can watch a demonstration of it here. Be warned though, it's graphic and not for the faint-hearted.
If you like what you read, follow us on Facebook, Instagram, Twitter and Telegram to get the latest updates.