Let's get real. There isn't a real headless ghost randomly gifting people booze.
But that doesn't mean a pretend ghost can't be a fun thing to experience this Halloween month. Let me explain.
Desperados Beer really wants you to think of it as the de facto beer for Halloween. So, in the spirit of Halloween, they have sent a headless ghost running around with a box of scares.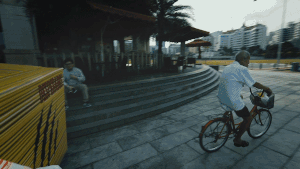 This guy, let's call him overly-enthu beer ghost, is EXTREMELY into playing his role.
Catch him in action here:
" frameborder="0" allowfullscreen="allowfullscreen">
If you're looking to spice things up in the office or at a house party because Singaporeans never ever dress up for Halloween, there's a way to invite the overly-enthu beer ghost for some scares and good-natured fun.
Head on down to DesperadosBeerSG.com, buy Desperados (tequila flavoured beer) from the website and you stand a chance to win one of two things.
First, you may just get a visit from the overly-enthu and in-your-face beer ghost on 7 or 8 October. If you have a colleague (or supervisor) who is absolutely terrified of anything remotely scary, this is the perfect chance to InstaStory them cowering in fear having a scarily fun time.
Oh ya, overly-enthu beer ghost delivers the beers too.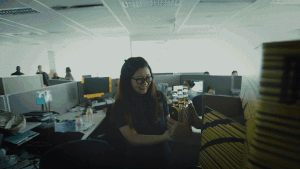 Did we also mention that you can get $5 purchases from DesperadosBeerSG.com if you enter Mothership's promo code MS5OFF (valid until 31st Oct)?
Second, and possibly the cooler prize of the two, you and three of your friends may just get an exclusive invite to a secret Halloween rave party when you purchase Desperados online from the website.

A rave party in Singapore? How cool is that?
Expect a night of pumping music from DJ Jade Rasif and Andrew Chow. If Andrew Chow's a familiar name that's because he's best known as the resident DJ of Zouk.
The party will have light projections, experimental music as well as mystery party games to spice things up for the night. Come dressed in your best Halloween costumes and you may just win free Desperados beer and other prizes.
So if you want to up your Halloween game this year, check out Desperados Beers. Don't forget to use the MS5OFF promo code to get $5 off your beer purchase from the website.
This post is sponsored by Desperados Beers who will be Mothership.sg's beer of choice this Halloween.
If you like what you read, follow us on Facebook, Instagram, Twitter and Telegram to get the latest updates.