A video game that pits various gods against each other in duels has been banned in Malaysia.
The recently developed video game Fight Of Gods is no longer accessible.
This was after the Malaysian government had initially blocked access to Steam, an online gaming platform on Sept. 8.
Steam had failed to comply with Malaysian Communications and Multimedia Commission's (MCMC) 24-hour ultimatum to disable downloads of the game in Malaysia.
What is Fight Of Gods?
Developed by Taiwanese gaming studio, Digital Crafter, the game is a player vs player action video game.
[video width="854" height="480" webm="https://static.mothership.sg/1/2017/09/fightofgofd.webm"][/video]
Simply put, it is Street Fighter, but replace Ryu and Sakura with the likes of gods and mythological characters.
The current 10 characters in the game are: Amateresu, Anubis, Athena, Guan Yu, Moses, Odin, Buddha, Sif, Zeus and Jesus.
No offence
According to PQube, the game's publisher, the video game never meant to offend and aimed to take a humorous approach to religion.
In a statement, PQube shared:
"The description of the game on the digital platforms through which it is distributed provides clear guidance on the nature of the game and its content so that people can freely choose whether or not to play it. We fully respect the choice of those who would not wish to play it."
Islamic depictions are also not included because pictorial depictions of Allah and Prophet Muhammad are forbidden for Muslims.
So, what went wrong for Malaysia?
[related_story]
Malaysia's harmony at stake
The video game can affect the "solidarity, harmony and well-being" of the country, apparently.
"The government will not compromise with any action that can jeopardise these objectives." said MCMC minister, Salleh Said Keruak.
Three hours into the nationwide block, Steam agreed to remove the game in Malaysia and Malaysians were able to access the platform again -- sans the controversial game.
Surge in interest
Fight of Gods was released on Sept. 4, which means it is still in its early stages and was pretty obscure.
But look at what happened in Malaysia after the ban: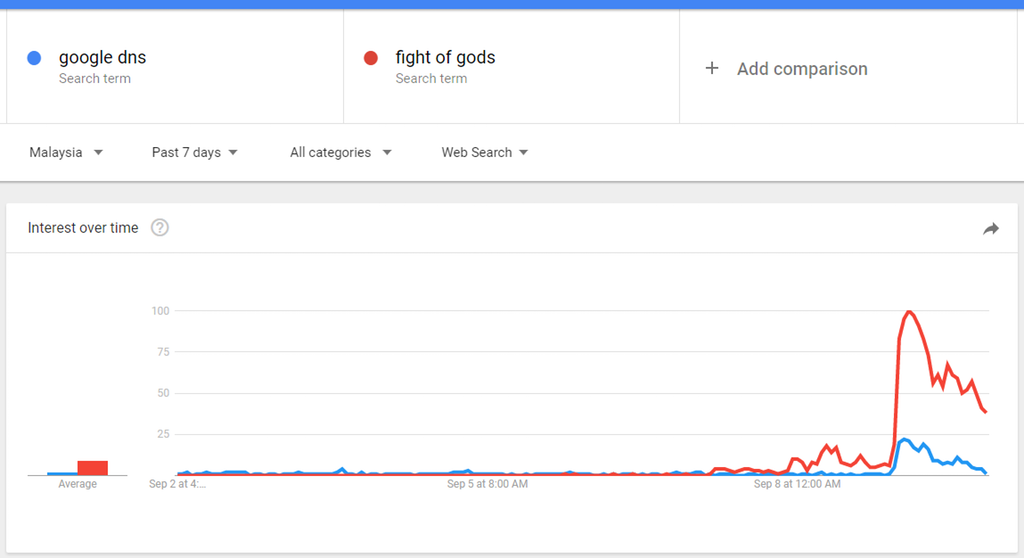 Thanks to the ban, the game garnered more attention from Malaysians.
Democratic Action Party's (DAP) youth wing shared that the "Barisan Nasional government doesn't trust the intelligence of Malaysian youth and believes that 'government knows best' without considering what the people really want".
One netizen is more enticed to play the game:

All I know is I want to play this game now. Nothing beats a bit of controversy for free advertising :-)
While another is disappointed in the lack of "godly" characters:

No flying spaghetti monster. 2/10 literally unplayable
MCMC may have successfully blocked the game from its citizens, but it's up to you to decide who had the last laugh.
Top photo: Screenshot from Digital Crafter and Salleh Said Keruak's tweet
If you like what you read, follow us on Facebook, Instagram, Twitter and Telegram to get the latest updates.