Sometimes, we wish we could go back to those carefree, youthful days -- days that didn't involve sitting at an office desk, or having to face bills every month.
Days when our only worries were algebra, whether the boy from the next block liked us, whether Harry Potter would eventually defeat Voldemort, or if Charlie Bucket would survive Willy Wonka's factory.
While we can't turn back time, we can relive those memories by re-reading books that'll bring us back to the good ol' days again.
Here's the good news -- we found eBook versions you can read (for free!) on your smart device. Here are eight popular ones you can borrow on the NLB Mobile app.
1. The Outsiders by S. E. Hinton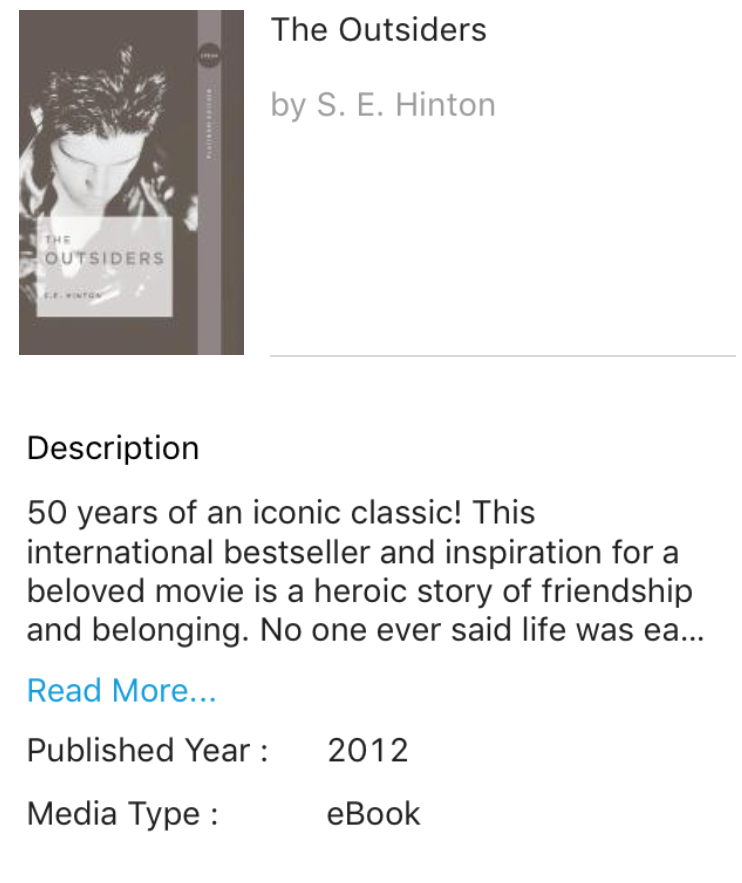 The Outsiders tells the story of two opposing gangs in rural Oklahoma in the 1960s. It focuses on the struggles of Ponyboy Curtis, a 14-year-old boy figuring out the rights and wrongs of a society through his experience as a gang member with the "Greasers".
What's most interesting about this book is that it is a coming-of-age novel by S. E. Hinton, who was only 15 when she started writing it. Knowing this makes the narrative even more poignant.
2. The Harry Potter series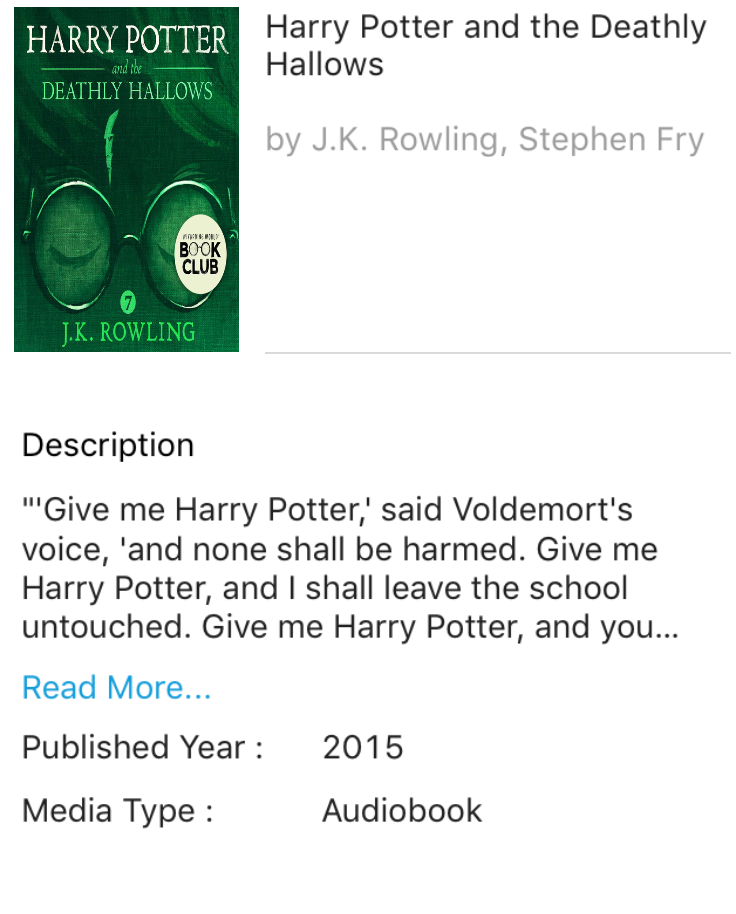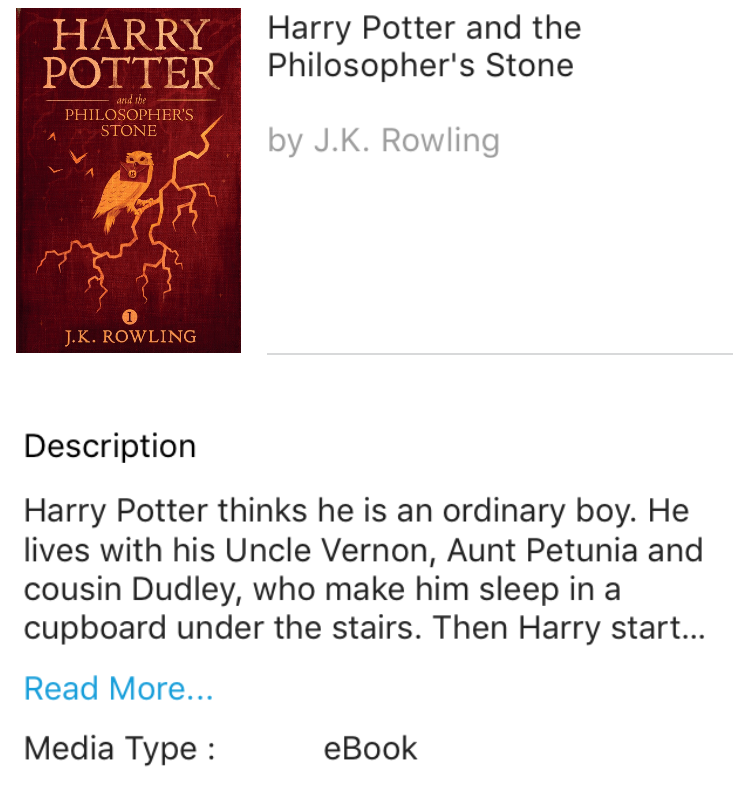 Delve into the wizarding world again with the Harry Potter series. From the first book where Harry discovers he was enrolled into Hogwarts all the way to the last book where he emerges as a young hero, this classic series is sure to make you feel like you're growing up with Harry all over again.
If you only watched the movies, you owe it to yourself to read the books, which have a richer, more developed wizarding universe.
3. The Little Prince by Antoine de Saint-Exupery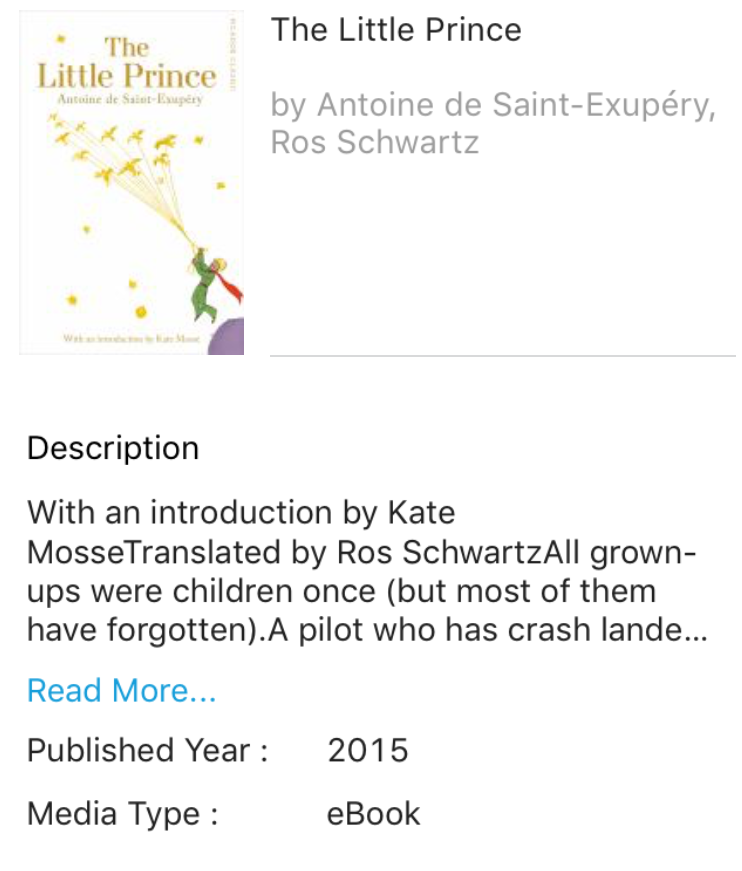 Known as one of the most translated books in the world, The Little Prince is about the encounter between a pilot and a prince from another planet. The pilot, who is the narrator of the story, expresses his understanding of the world and human nature through the exchanges. Although it's a children's book, the philosophical tale is filled with themes like social criticism and the strangeness of the adult world.
It is also one of the most quoted children's books, with a popular one being, "It is the time you have lost for your rose that makes your rose so important."
4. Nancy Drew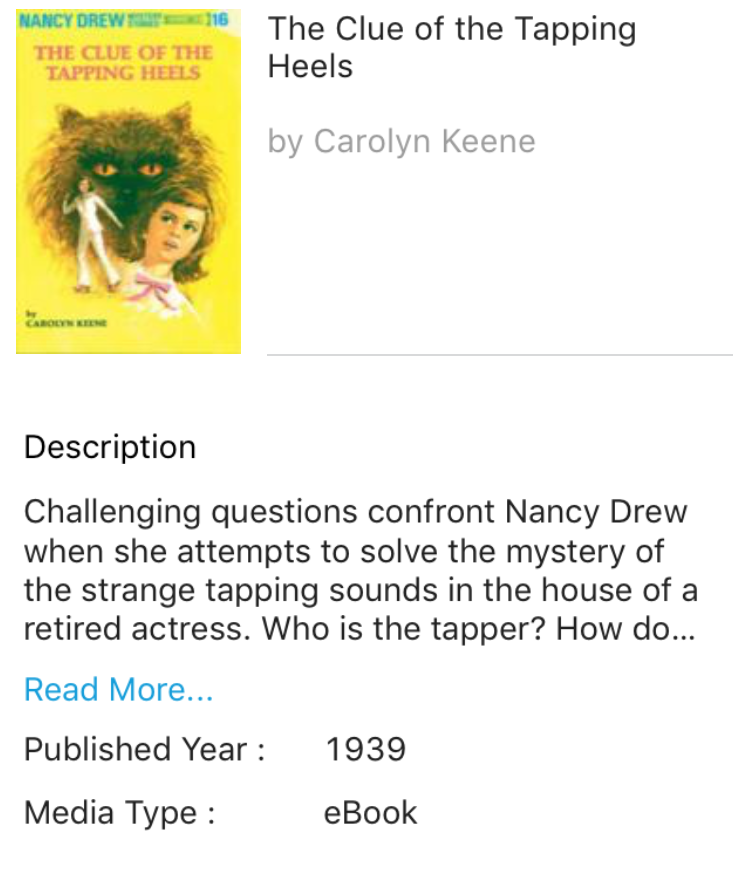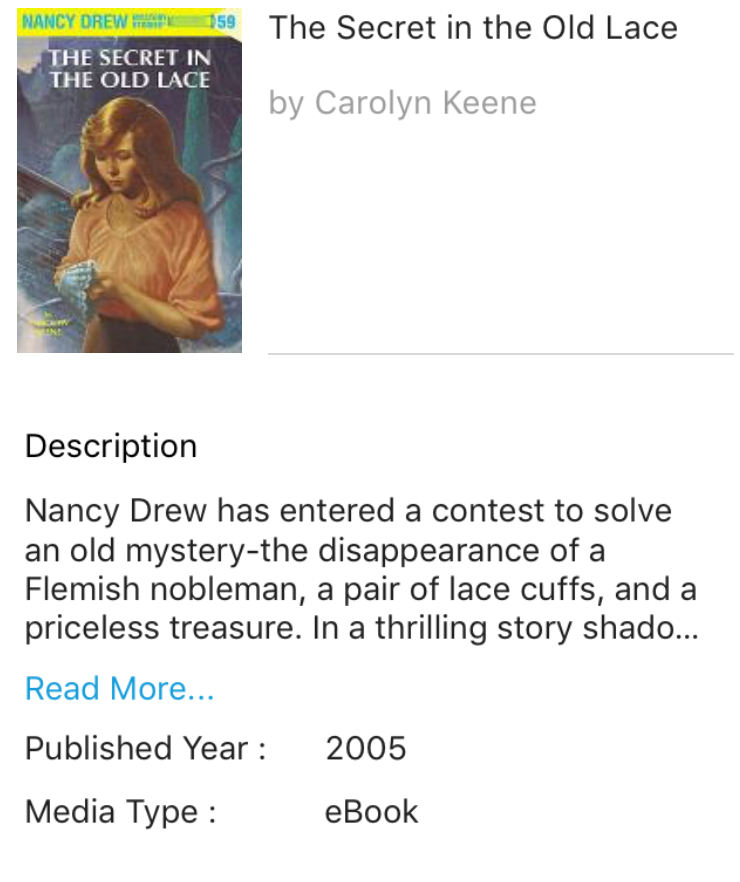 As a brave young heroine who solves mysteries on a regular basis, Nancy Drew was the inspiration to our young detective dreams. For the pluckier lot of us who thrived on mysteries when we were little, Nancy Drew was the perfect book series that helped ease our adolescent minds into the world of the unknown... before we grew up and moved on to darker titles by Stephen King.
5. Roald Dahl's books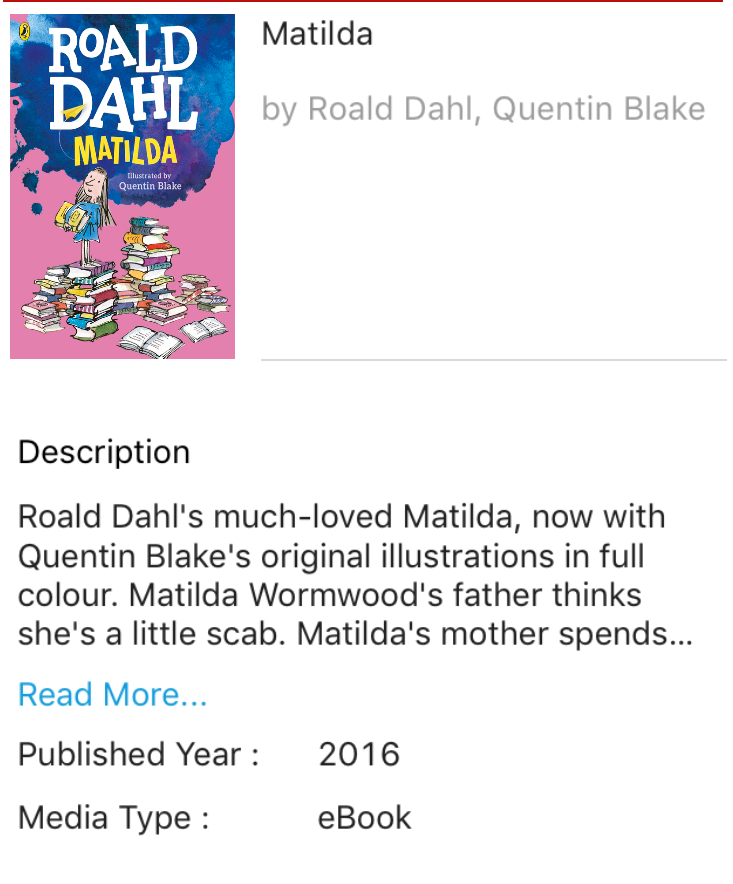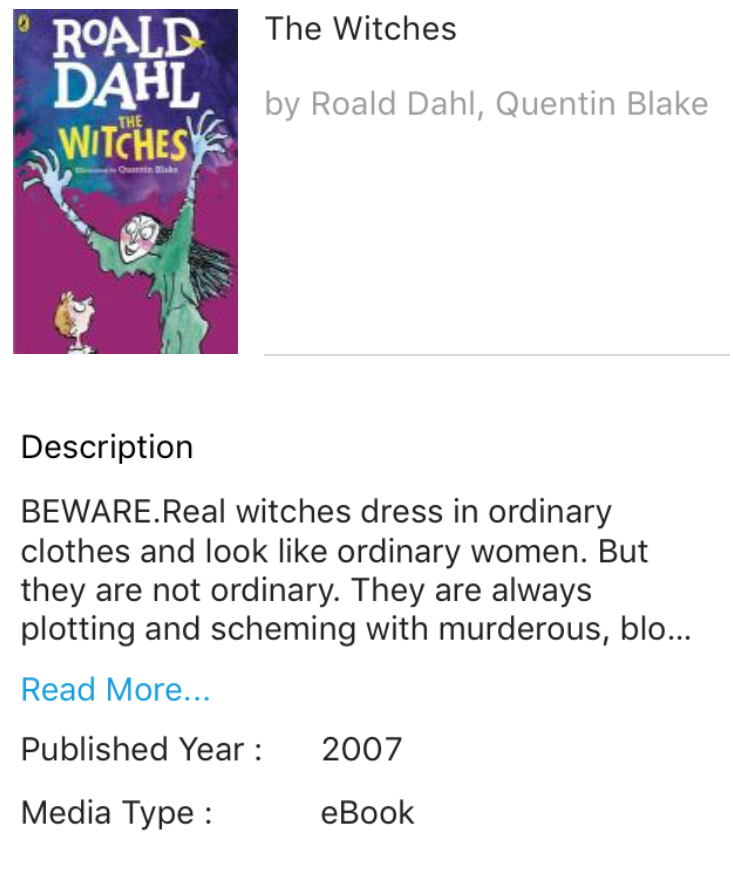 Blending fantasy with real life, Roald Dahl has a distinctive way of injecting make-believe themes into his children's books. His tales of Willy Wonka's chocolate factory, Matilda's power of telekinesis, and a young boy's plot to overthrow a community of witches opened up our then-young minds to a world of unlimited imagination.
Now that we're older and have probably read his adult novels, reading his children's books again in a new light is both refreshing and... kinda disturbing (in a good way).
6. The Secret Garden by Frances Hodgson Burnett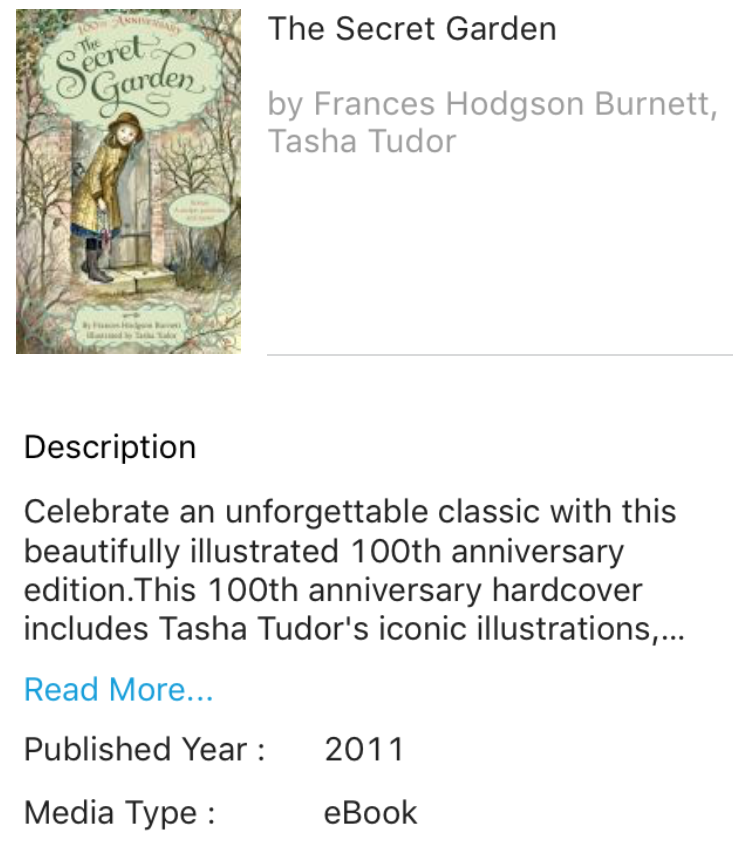 The story starts out somewhat tragic -- a little girl, Mary Lennox, is an unwanted child born to a wealthy couple, but brought up by servants around the house who end up spoiling her. After Mary's parents and the servants died in a Cholera epidemic, she's sent to live with an uncle who she has never met.
At the uncle's manor, she finds a secret garden that's been neglected for a while. Mary then becomes determined to bring the garden back to life together with the new friends she made at the house.
7. The Princess Diaries series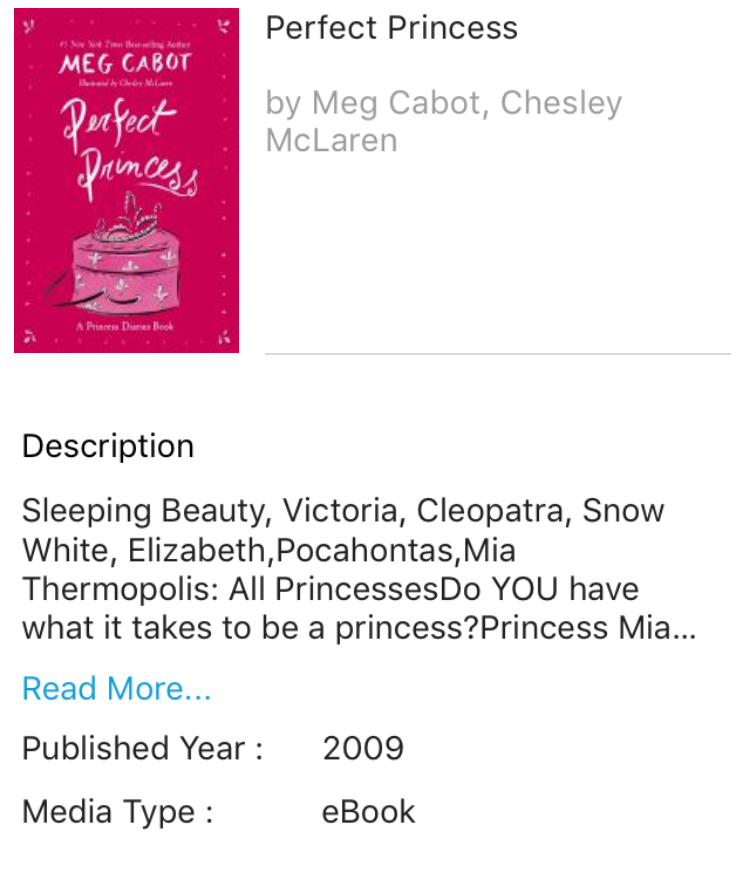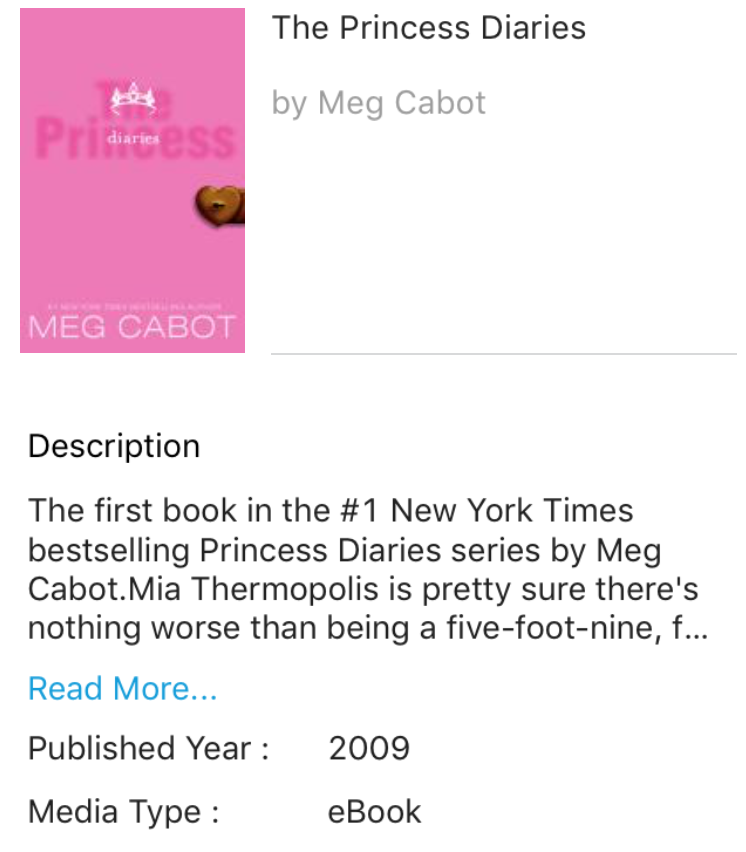 It's a dream some of us had when we were little (and maybe even now) -- to find out one day that we're part of a royal family.
And the book series, The Princess Diaries, encapsulates that dream. Mia, the protagonist, is a teenage girl who casually finds out she's the princess and heir to the throne of a fictional European country. When she isn't taking classes on royal etiquette, she's an everyday girl going through the ups and downs of teenagehood, a side of her character which made her more relatable.
8. Little Women by Louisa May Alcott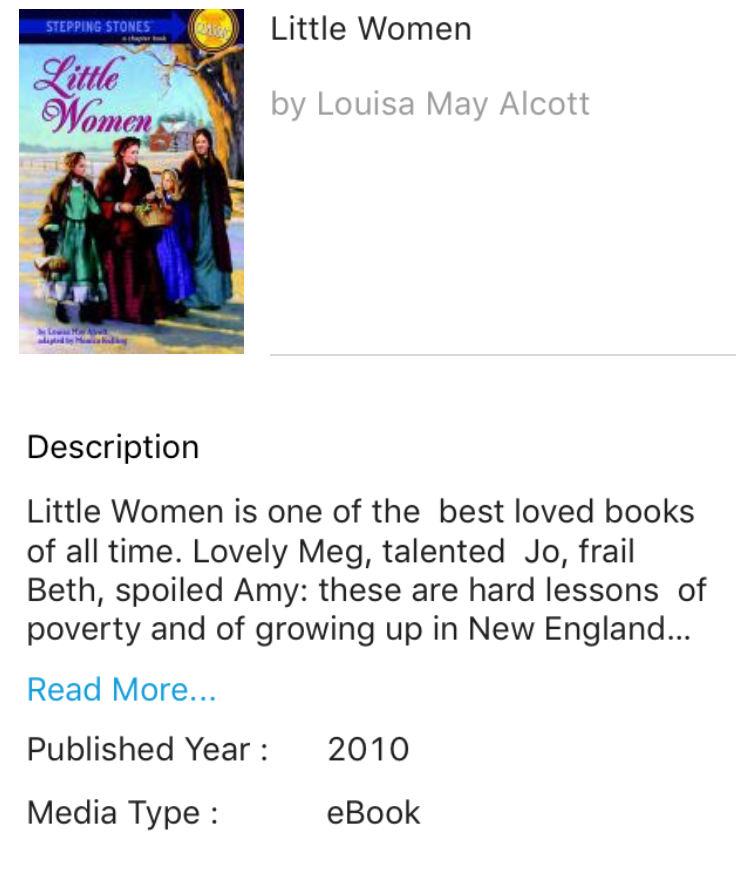 Little Women revolves around the lives of four sisters and their journey into womanhood. Set in the 1800s during the American Civil War, the novel starts off with the four girls bemoaning their poverty in the living room.
Drama surrounding love and death enters the family. Through it, the sisters deal with the different stages and facets of life together.
--
Read these nostalgic titles again with the NLB Mobile app -- free of charge, on the go.
And if you're not a fan of these books, there are thousands of other eBooks and audiobooks titles available for you to borrow.
Download it from the App store here, and on Google Play here.
This post in collaboration with NLB makes Mothership.sg's writers feel like we just travelled through a time machine, back to our days of youth.
If you like what you read, follow us on Facebook, Instagram, Twitter and Telegram to get the latest updates.