Daren Tay is a 22-year-old man living in a HDB flat.
He lives with Tony, who is Tay's retired patrol buddy from his NS days.
This is Tony: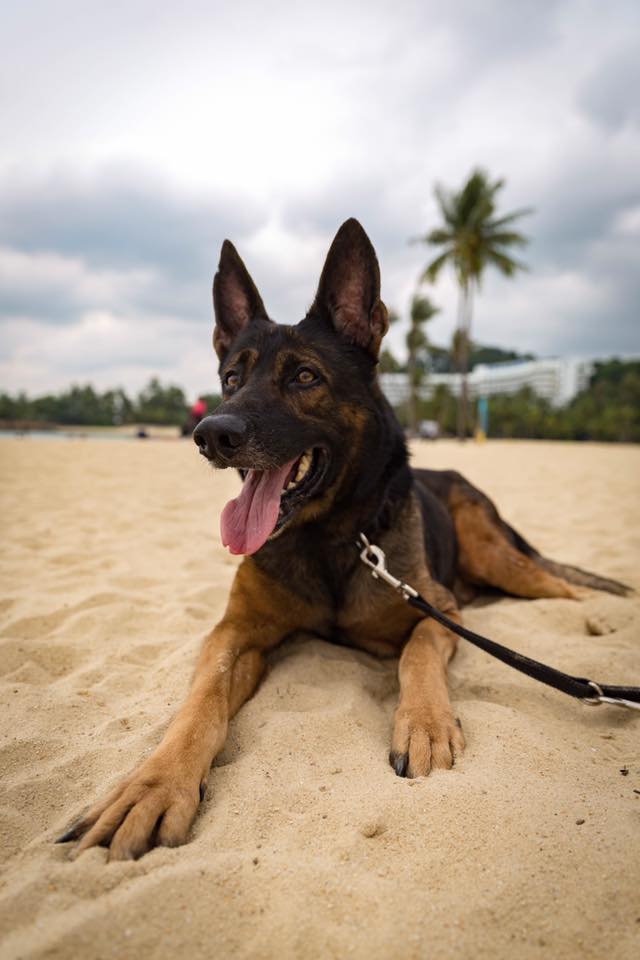 The German Shepherd served as part of the Police K-9 unit, and has been with Tay for close to two years since his retirement.
He also lives with Bally, a beagle adopted from another owner who, according to Tay, didn't even look back after dropping him off.
Bally has been with Tay for about five years.
This is him, receiving some TLC from Tay:
[video width="224" height="400" mp4="https://static.mothership.sg/1/2017/09/dog.mp4"][/video]
As you can imagine, they are like family.
Now, however, Tay is facing the threat of having to give his dogs up for adoption due to a neighbour's complaint:
Here's the sequence of events that transpired:
- The Agri-Food and Veterinary Authority of Singapore (AVA) first visited Tay about three to four months ago due to a "noise complaint".
- A few days ago, the AVA visited again, but did not mention what the problem was. They told Tay that he would be fined, and that the legal documents would be reaching him soon. Tay has not received any documents at this point.
According to Tay, the third visit will make it a court case.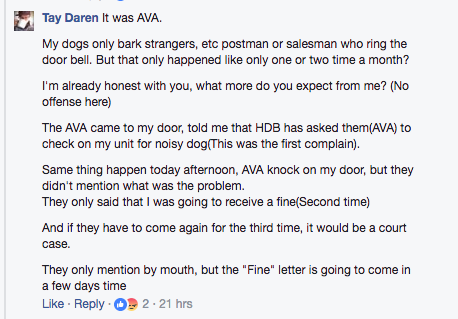 However, Tay told Mothership.sg that his doors are closed all day, and his dogs mostly lounge around and nap. They do not bark unless a stranger (e.g. postman) is at the door, which does not happen very often.
Tay also described them as "extremely well-behaved and super affectionate to people".
Although certain breeds of retired service dogs are allowed to live with their handlers in HDBs, Tony, a German Shepherd, is not one of the breeds.
Currently, the only allowable dog breeds are Labradors, English Springers, Cocker Spaniels, and Pointers, although MND has plans to review the rule and possibly extend it to include other types of service dogs.
Additionally, HDB allows only one dog of a toy breed or its cross, and the dog should stand at 40cm at the shoulders and weigh less than 10kg. Beagles are not on the approved list, although exceptions have been made for smaller-sized breeds.
The dogs are still with Tay for the moment, but may face action against them anytime, whether from the AVA or HDB. Tay does not plan to give up, and will appeal to the necessary authorities.
If you like what you read, follow us on Facebook, Instagram, Twitter and Telegram to get the latest updates.