Guess who's back, back again? Kra Canal, tell a friend.
Seriously though, the Kra Canal, if it ever does come to fruition, will be one of the gravest threats to Singapore's prosperity and its future as a shipping hub and maritime nation. And there's been a new development.
Back in Aug. 2017, we reported that a Thai faction advocating for the construction of the canal, made up of ex-military officials, would meet in September for an international conference. On Sep. 11 in Bangkok, they would argue their case.
However this time the pro-canal faction was not alone. According to a report by the Bangkok Post on Sep. 18, a number of academics and businessmen with Chinese ties were also in attendance.
The more you know
The Kra Canal is a proposed waterway that will cut across Thailand's Isthmus of Kra, which would then link up the Indian Ocean and the South China Sea directly.
Ships bearing crude oil from the Middle East, among others, would no longer have to travel through the Straits of Malacca (or dock at Singapore) while on their way to China.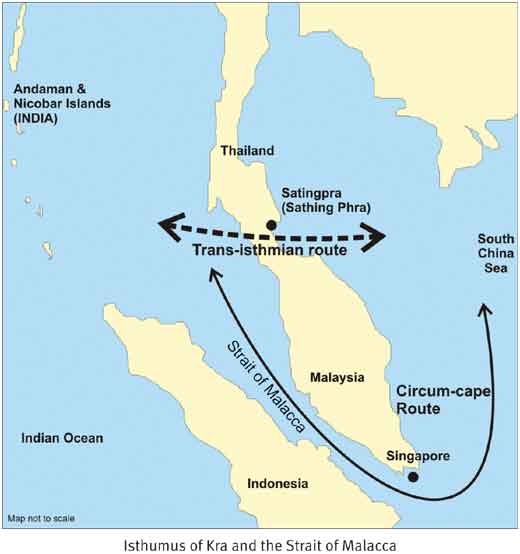 As you can imagine, this would have a significant negative impact on Singapore's shipping industry, which makes up around 7% of the country's entire GDP.
The whole project, including the construction of the special economic zone mooted for the canal, is expected to cost upwards of S$68 billion.
Don't panic
So should we start to panic? Well maybe not just yet.
It's true that one common refrain from the pro-canal faction is the urgency of the project. The Chair of the Thai Canal Association (TCA), General Pongthep Tesprateep, said:
"If this government considers itself a caretaker government that is disinclined to commit to such a mega-project, we should still push for the feasibility study now because it is long overdue. I want to build momentum from the ground up."
Pongthep also stressed that the TCA has a "strong intention" to push for the project regardless of whatever government is in power. However, he said that they would need to perform a tangible feasibility study first.
[related_story]
Another big shot, chief advisor to the governor of Krabi, Chuan Phukaoluan, also brought up the need for a study to be done first before any ground could be broken on the project.
"The canal, along with the prospect of having a new economic zone, should help revive the economy in the South. But a study must be done to see what impact it will have to ensure development proceeds in a balanced way that doesn't harm the environment or the flourishing tourism industry there."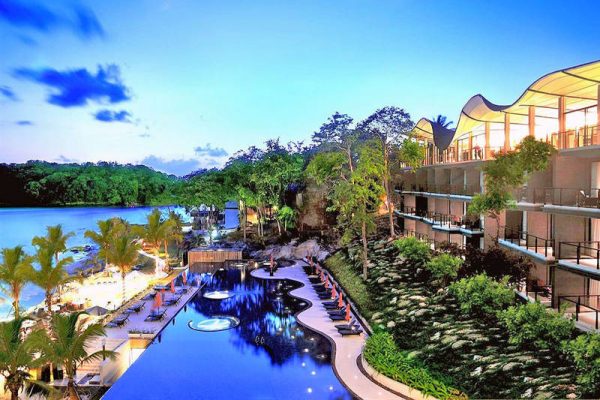 Hurdles to clear first
While Pongthep cited a petition with over 200,000 signatures, ostensibly from people who all want the canal to be built, their competing interests need to be managed carefully as the project inches forward.
While the Isthmus is just 45km wide at its narrowest point the final canal could be as long as 135km. This is because unlike the Suez Canal, the land is not as flat nor is it easy to cut through. Any canal built would have to skirt around the inland mountain ranges too.
Aside from logistical concerns, there are also political considerations. While it would definitely be possible to cross a canal, it would present a symbolic as well as physical barrier between the insurgency-plagued and mostly Muslim southern provinces, and the rest of the country.
And while a finished canal and a special economic zone would indeed create more jobs, it would also eliminate others in the tourism, forestry and agricultural industries.
The report did not mention if there was a decision made on when the study would be conducted, its scope or how long it would take. If a study is indeed a necessary first step, then it would take a while before we see a spade in the ground.
Related stories:
Thais called to support S$38.2 billion Kra Canal construction that will bypass S'pore ports
Kra Canal might not be a reality so soon after all
The canal that will sink S'pore's maritime-trade dominance is one step closer to fruition
Top image from Pixabay.
If you like what you read, follow us on Facebook, Instagram, Twitter and Telegram to get the latest updates.