A dog was allegedly left outside its home for more than a week after its owners went on holiday.
When one Singaporean found out what happened, he decided to intervene.
Emaciated dog
The incident first came to light when one Benjamin Low posted about the incident on Facebook on Sept. 19 night.
Earlier that day, Low received a WhatsApp photo from his colleague of an emaciated dog lying outside a HDB flat with just a mat: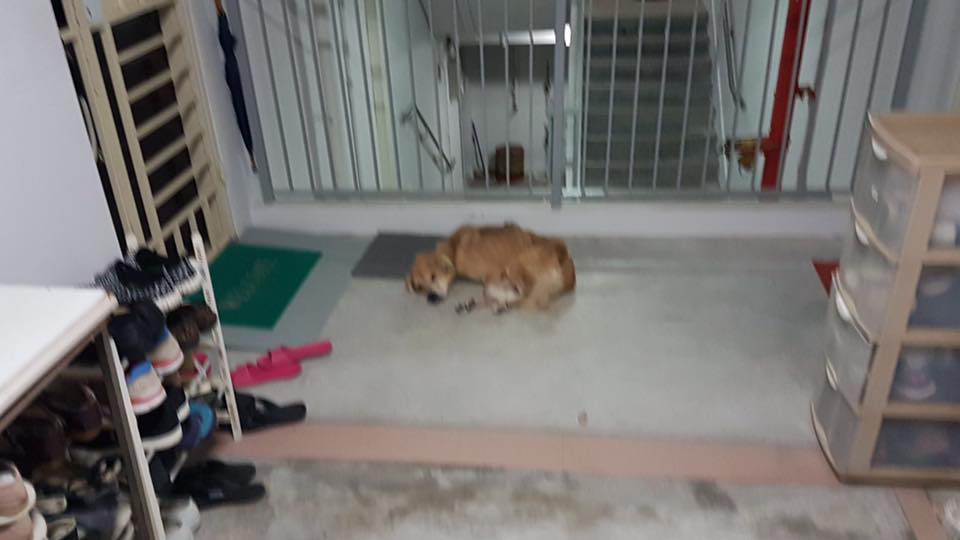 The dog belonged to a family staying at the Bedok flat.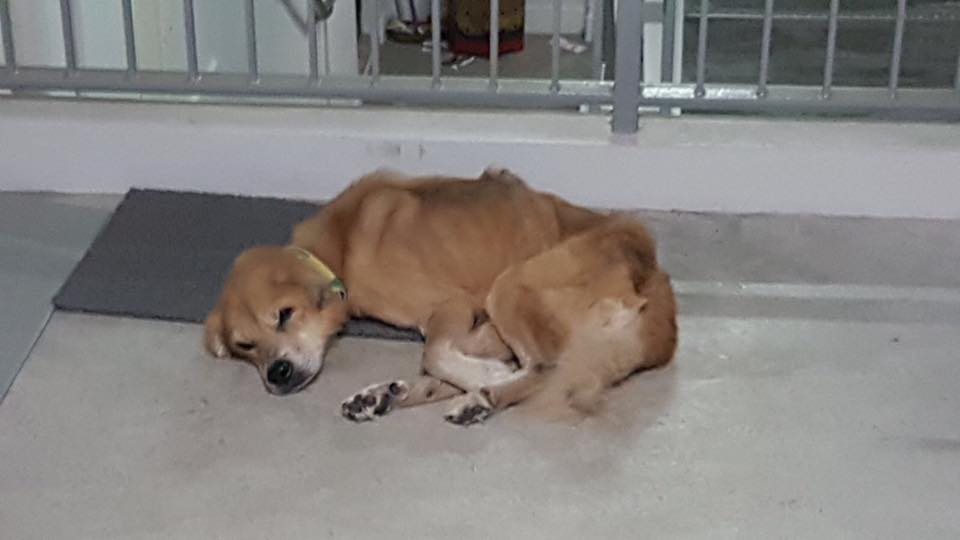 The dog was described as being severely undernourished with protruding bones -- a state that does not happen within one or two days.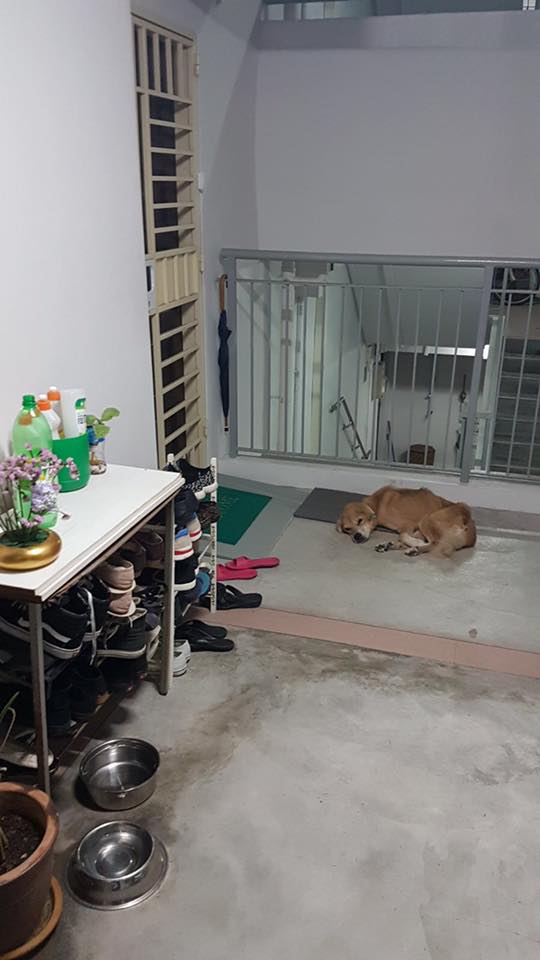 There were also empty food and water bowls next to the shoe rack.
[related_story]
Low, who was working at that time, decided to put up a Facebook post requesting for help.
However, his post has since been taken down by Facebook as it violated community standards, presumably because it revealed the address of the family: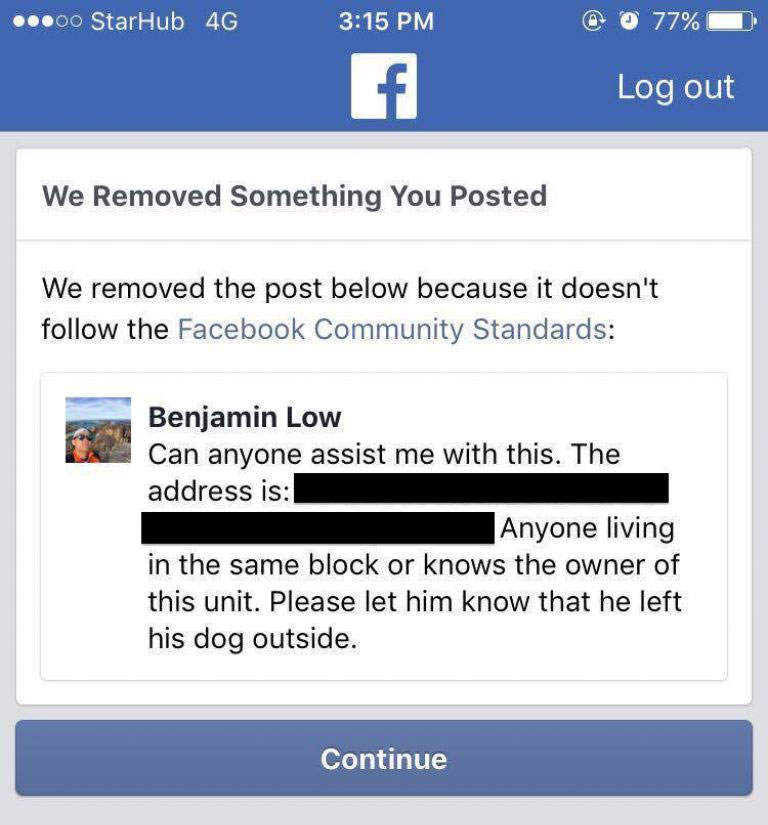 More help rendered
Low managed to link up with a couple who responded to his request, and they headed to the dog's location after work. This was about 11pm on the same day.
Low and the couple then gave the dog some food, but it became aggressive and started barking -- signs of distrust stemming from possible abuse.
Low said the neighbours opened their door and scolded the group for disturbing their sleep, even asking them to mind their own business.
The same neighbours also revealed that the dog had been outside for more than a week as its owners are on a holiday. They did not take any action as they believed the dog was well taken care of.
Low's group then got in touch with the Agri-Food and Veterinary Authority of Singapore (AVA), who arrived on the scene in 45 minutes.
During that time, Low's wife bought more food for the dog, who was then able to stand up and walk a little.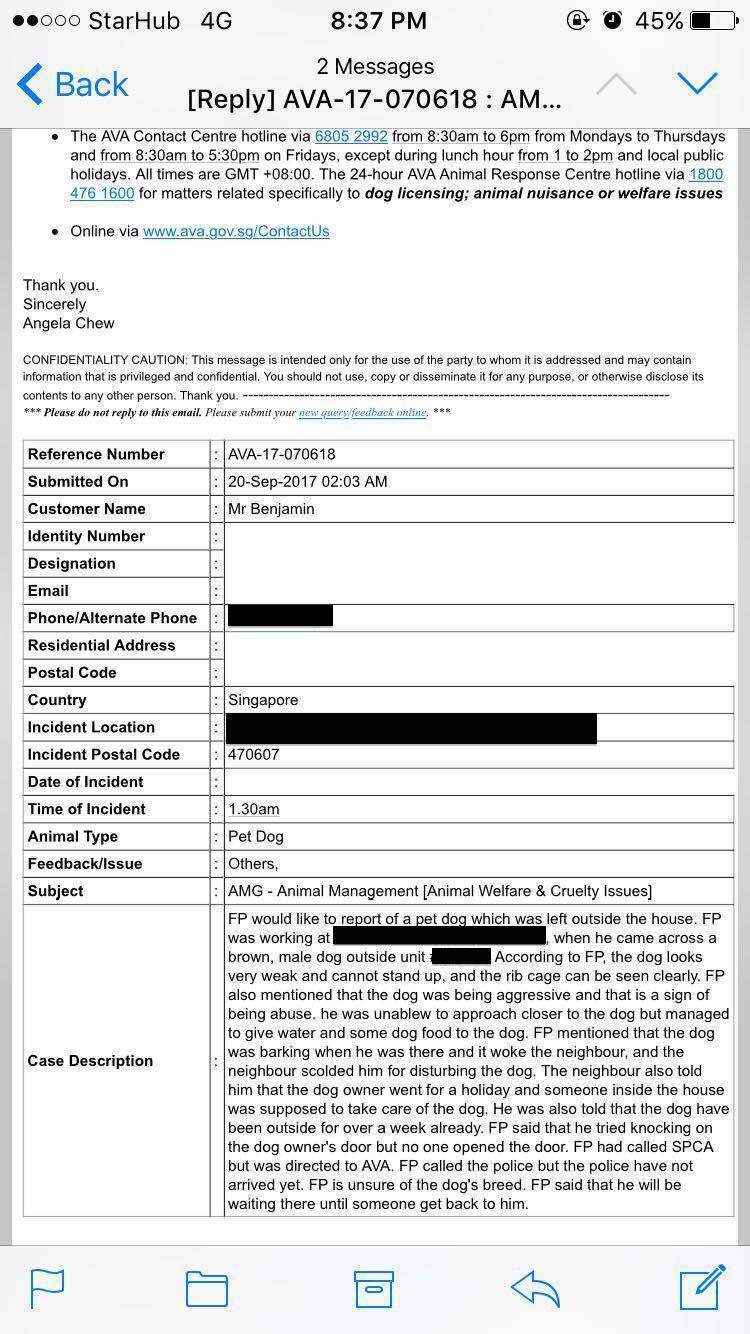 The dog is currently overseen by AVA, and anyone who is interested in fostering the dog may contact AVA with the case reference number AVA-17-070618.
If you like what you read, follow us on Facebook, Instagram, Twitter and Telegram to get the latest updates.