What's the first thing you think of when the word "nurse" comes up?
For most people, it's probably this image you see: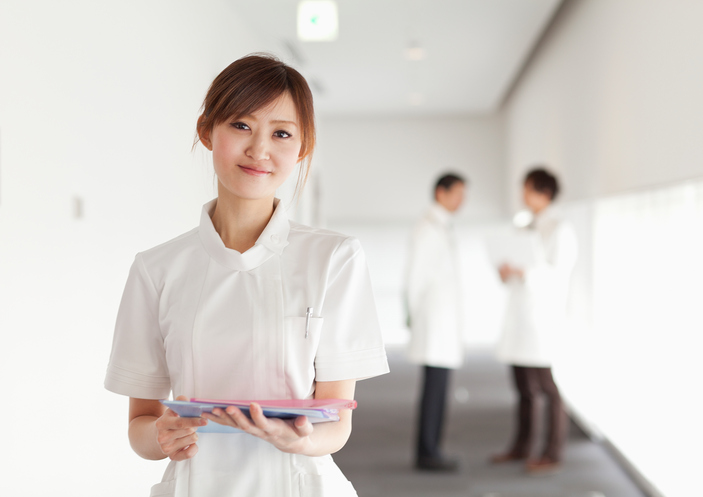 Yes. When we think of nurses, we think of chio (yes it's a stereotype, but don't pretend) healthcare professionals who work in hospitals, attend to patients and work alongside doctors.
Truth is, many of us are misinformed about nursing in Singapore, and these medically trained clinical professionals are often taken for granted.
But with an ageing population where almost half a million are 65 or older, nurses are ever crucial and indispensable in relieving the old-age ailment Singapore is facing.
Not just hospital nurses, but also Community Care nurses such as home care nurses, nurses in community hospitals and nursing homes -- the ones who care for our seniors outside of general hospitals.
Unsung heroes
Nurses who work in Community Care are kinda "behind-the-scenes" -- not because they don't deal with patients, but because Singaporeans don't know what community nursing is about.
While hospital nurses mainly treat clients who require urgent care for a short period of time, Community Care nurses see clients through their recovery in the community.
It's all about helping clients manage their health conditions in the community -- in essence, providing care services and maintaining the health of those whose medical conditions don't require them to be in hospitals.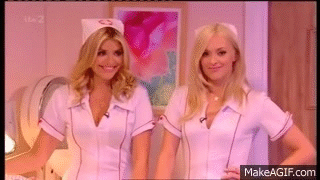 Full-time nurse and superhuman
On top of the ridiculous stereotypes that all nurses face ("you're a nurse cos' you couldn't become a doctor"), Community Care nurses are further laden with public misconception because of the environment they work in.
"All you do is help old people bathe, clean up their poo and feed them, right?"
"Aiya it's not like they are real patients… you confirm damn slack at work right."
In reality, Community Care nursing is as challenging as hospital nursing.
Other than medical needs, Community Care also includes caregiver training, case management, centre management, programme planning and helping clients cope with their mental and social well-being.
In nursing homes, the job scope expands to include administrative duties, such as arranging residents' medical appointments, managing prescriptions and medication and working with volunteers.
For home care nurses, the role is expectedly more demanding; conducted in clients' homes, nurses have to make elderly feel at ease, be sensitive to the clients' conditions and manage emergency situations with whatever medical facilities are available.
Some of them even help the elderly clean and teach them to cook; not out of duty, but out of passion and kindness.
Not to mention working with clients with a variety of complex social, economic and health conditions -- because their job inevitably places them in close contact with clients and their families for long periods of time.
Still think Community Care nurses don't do much work? Think again. They probably do more daily than you and I combined.
An ageing population needs Community Care nurses
Not surprisingly, a 2016 survey revealed that at least eight in 10 Singaporeans would prefer to grow old in their homes.
For most elderly citizens, home is where they want to be.
But health care needs grow as the population gets older, and ageing in a familiar place requires adequate facilities and of course, more Community Care nurses to take on a diversity of jobs.
That being said, Community Care nursing is not a dead-end career solely to plug holes in the system -- there is a wide range of career advancement opportunities and study awards for nurses who wish to further their education.
So despite inadequate appreciation for the industry, many young nurses have taken on community nursing to support seniors who desire to age at home, till the last moments of their lives.
Nobody can deny how indispensable Community Care are in our society. It's time to acknowledge their efforts and professionalism in caring for our seniors. Starting today.
Here's to all the nurses out there, in hospitals AND the community.
This post is brought to you by the Agency for Integrated Care.
Top image provided by the Agency for Integrated Care.
If you like what you read, follow us on Facebook, Instagram, Twitter and Telegram to get the latest updates.