May 12 is International Nurses Day, which commemorates and honours the important work that nurses do.
It is no coincidence that this date is Florence Nightingale's birthday. She is the founder of modern nursing and a figure who has greatly influenced healthcare since the 19th century.
In Singapore however, Nurses' Day falls on August 1.
Why August 1?
When Stamford Raffles arrived in Singapore in 1819 to establish a trading port, a skeletal medical team accompanied him.
As the port thrived and the demand for medical facilities grew, there was a need for better healthcare facilities and more trained personnel.
The primary challenge faced by hospitals was the shortage of trained healthcare professionals. Nursing duties were carried out by apothecaries (equivalent to the modern-day pharmacist), orderlies, dressers (specialising in wound dressing) and even unwilling chained convicts.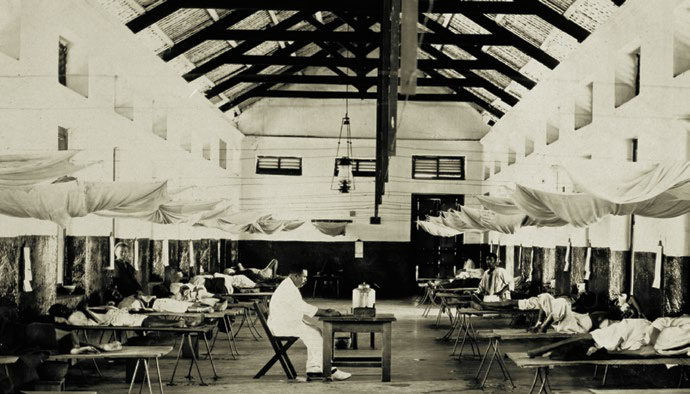 The demand for female caregivers increased.
In order to meet these challenges, a plan was proposed to train the French nuns from Convent of the Holy Infant Jesus (CHIJ) because they were seen as the only educated European women in Singapore who could undertake this task.
On August 1, 1885, the nuns began nursing duties in the General Hospital at the Sepoy Lines in the Outram area.
August 1, 1885: An important beginning
With the commencement of their duties, the nuns kickstarted the development of nursing as well as the recruitment and training of professionally trained nurses in Singapore.
Initially, professionally trained nurses were mostly recruited from overseas due to the low levels of education among local women. However, the severe manpower shortage in nursing meant that locals would eventually have to be trained.
In 1910, the first course for Asian midwives began. Six years later, in 1916, hospitals started having formal training courses for student nurses. These courses adopted the British curriculum for education, and provided an organised structure to the training.
Training courses were available at hospitals such as St. Andrew's Mission Hospital, General Hospital and Kandang Kerbau Hospital (KKH). Here is a photograph of some nurse trainees at St. Andrews:
[related_story]
Nursing entailed long hours and only one to two rest days per month, which made the recruitment of candidates difficult. 
However, what really deterred most women from joining the profession in the early days was that nurses working for government hospitals were not allowed to get married. It is unclear how long this rule was in place though, but we are glad it no longer stands today.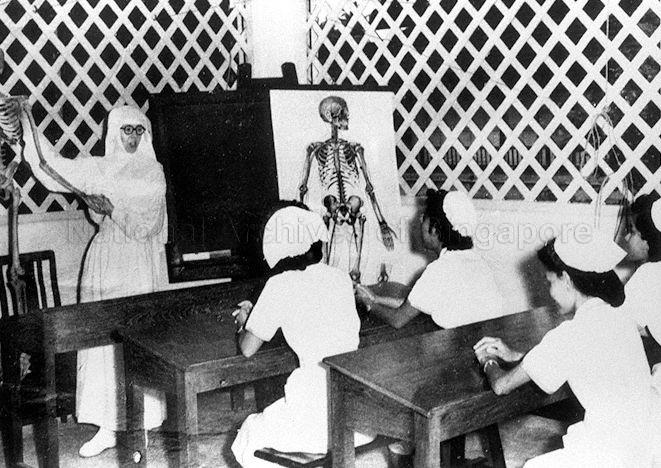 Today, there are over 40,000 nurses/midwives in Singapore, but the challenges remain.
With a rapidly ageing population, the profession is still struggling to keep up with the demand for nurses to provide care for the sick and the elderly.
Compared to the handful of nuns that began nursing duties in Singapore during the late 1800s, nursing in Singapore has indeed come a long way, but the profession's mission will never end.
Top image from NAS.
1819 is a labour of love by Mothership.sg where we tell stories from Singapore's history, heritage & culture. Follow us on Facebook, Instagram and Twitter!
[related_story]
If you like what you read, follow us on Facebook, Instagram, Twitter and Telegram to get the latest updates.