Check out this 1863 panorama of Singapore town.

According to the National Archives Online, this set of images is actually part of a larger collection of 11 images stitched together to form a 360 degree panorama which starts from the Esplanade and ends at Fort Fullerton (present-day Fullerton Hotel).
Unfortunately, the full set of 11 images is not easily accessible. What Wikipedia has though is this set of four images, which is still impressive nonetheless.
Take a closer look at these panels. We've included the names of present day landmarks in them: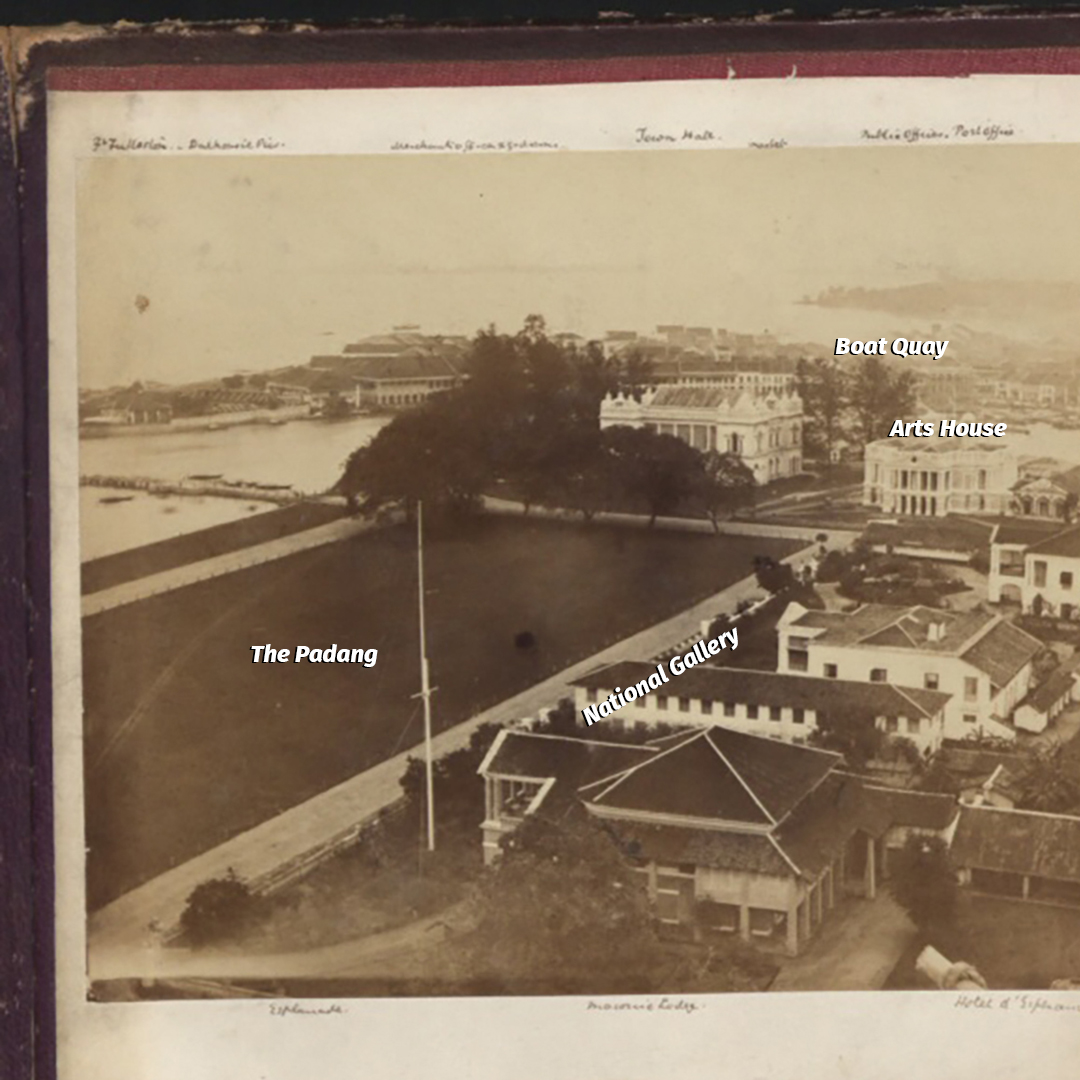 The present day Arts House is also known as Old Parliament House. The one in the panorama looks a little different from what we see today because the House underwent structural changes at the end of the 19th century. Architecturally, the design changed from Palladian to Victorian.
Below is an image of the building when it was used as a courthouse.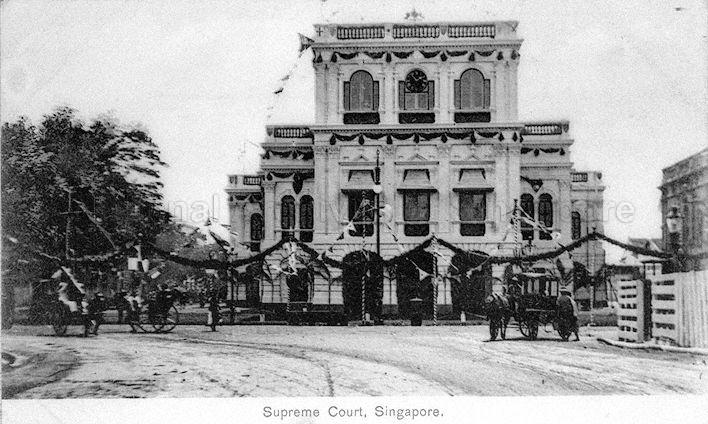 [related_story]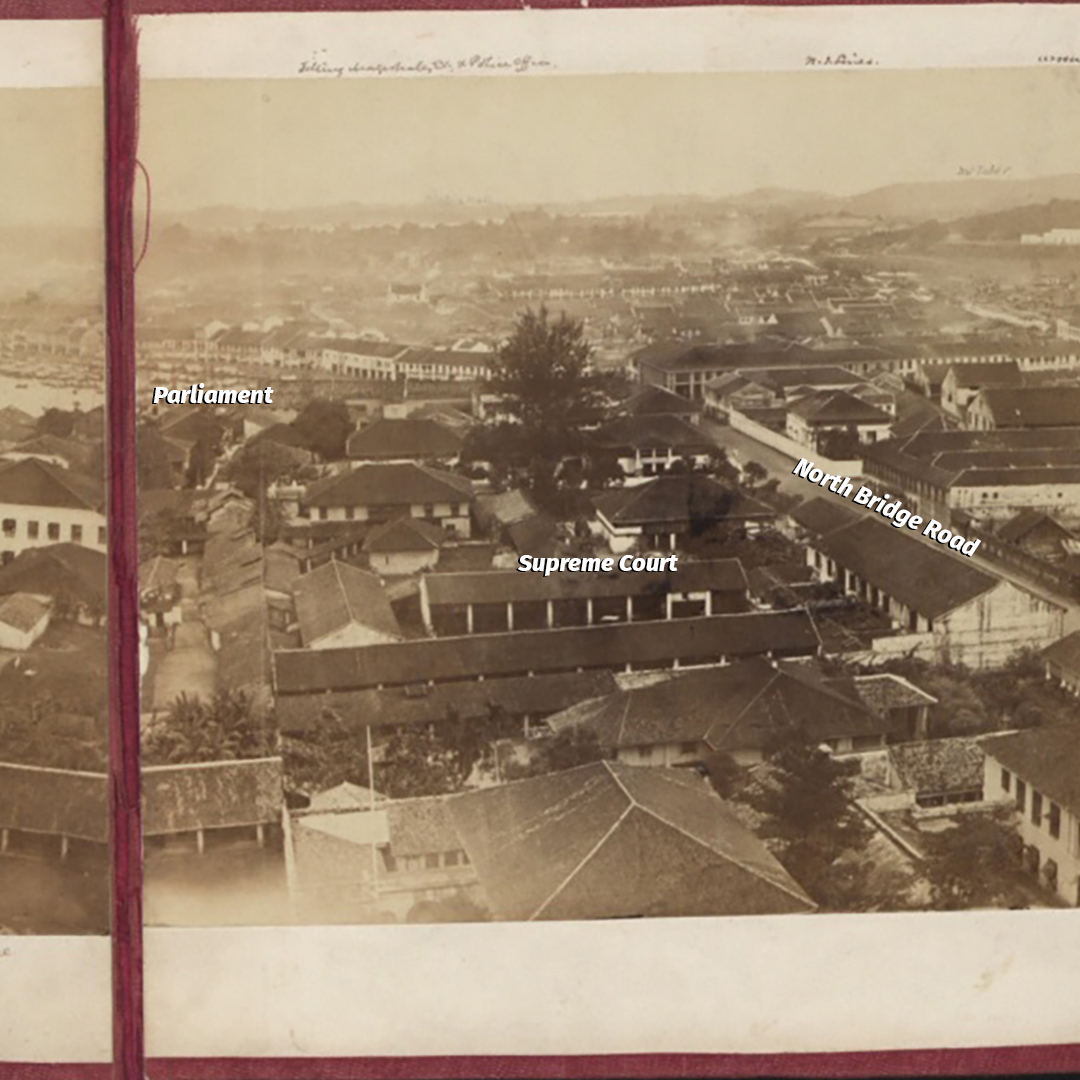 This second portion shows main thoroughfare North Bridge Road as well as a cluster of buildings which are now replaced by the Supreme Court.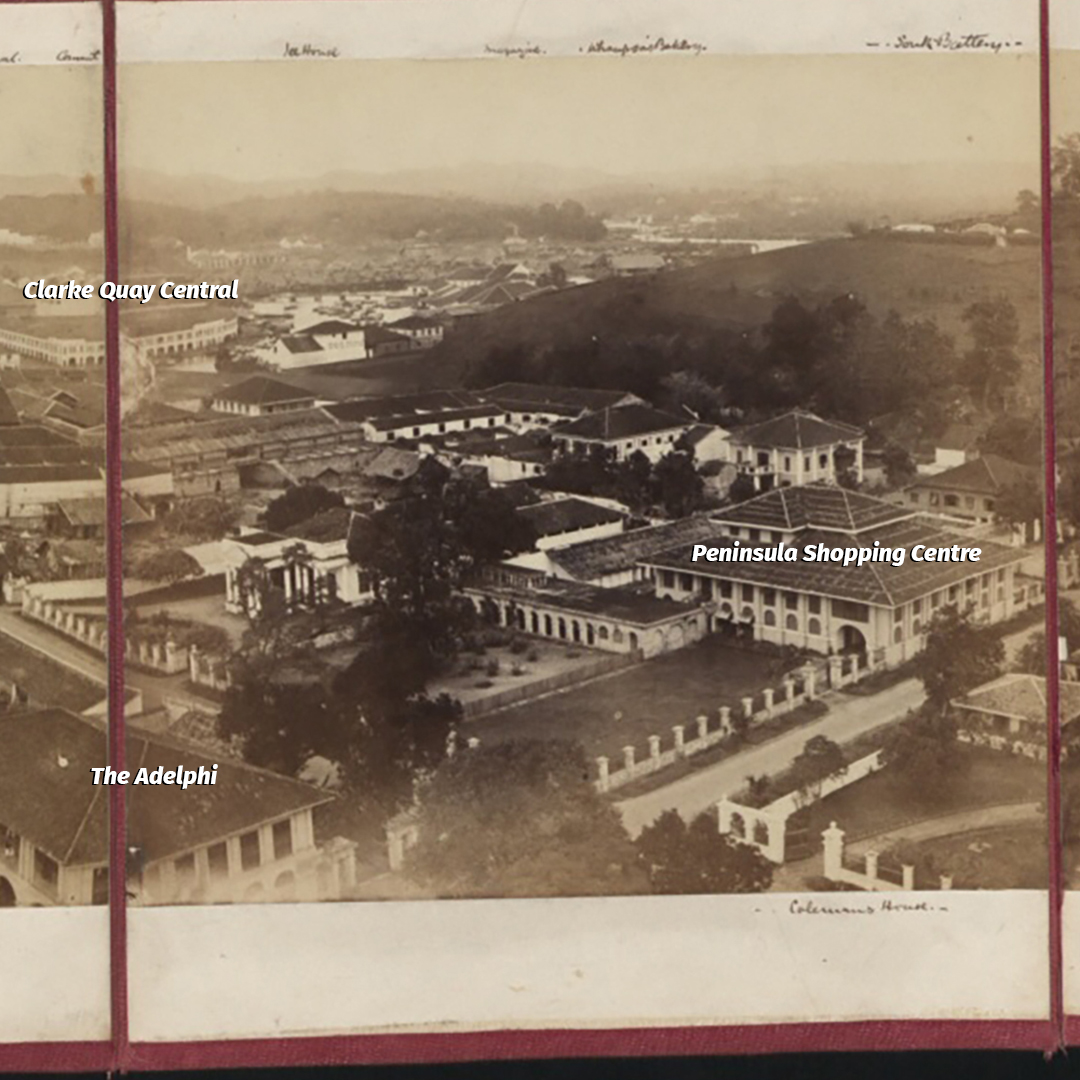 The third portion offers a couple of interesting bits.
Firstly, present day Clarke Quay Central sits on what used to be Ellenborough Market. This market was constructed in 1848, which means that at the time of this panorama, this market was only 15 years old.
Ellenborough Market was also known as Teochew Market (because of the high number of Teochew stall-owners there) and Pasar Bahru (New Market, as opposed to the older market Lau Pat Sat, which literally means Old Market).
Today, the market's name lives on in the Swissôtel Merchant Court's Ellenborough Market Cafe.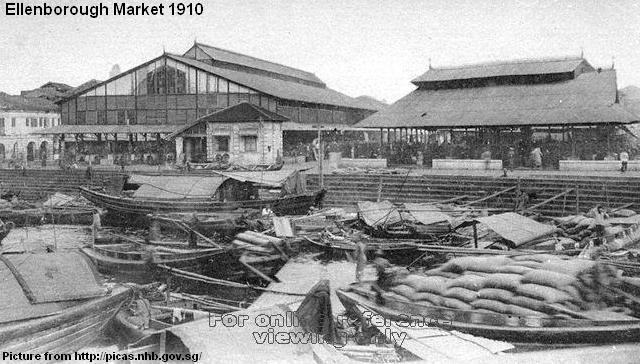 Secondly, Peninsula Shopping Centre sits on what used to be the house of one George Drumgoole Coleman. He was responsible for designing Old Parliament House (see Arts House above), Caldwell House at CHIJMES, and the Armenian Church of Saint Gregory the Illuminator, which is also featured in the next panel below.
Coleman's house was demolished in December 1965 to make way for Peninsula Shopping Centre and Hotel.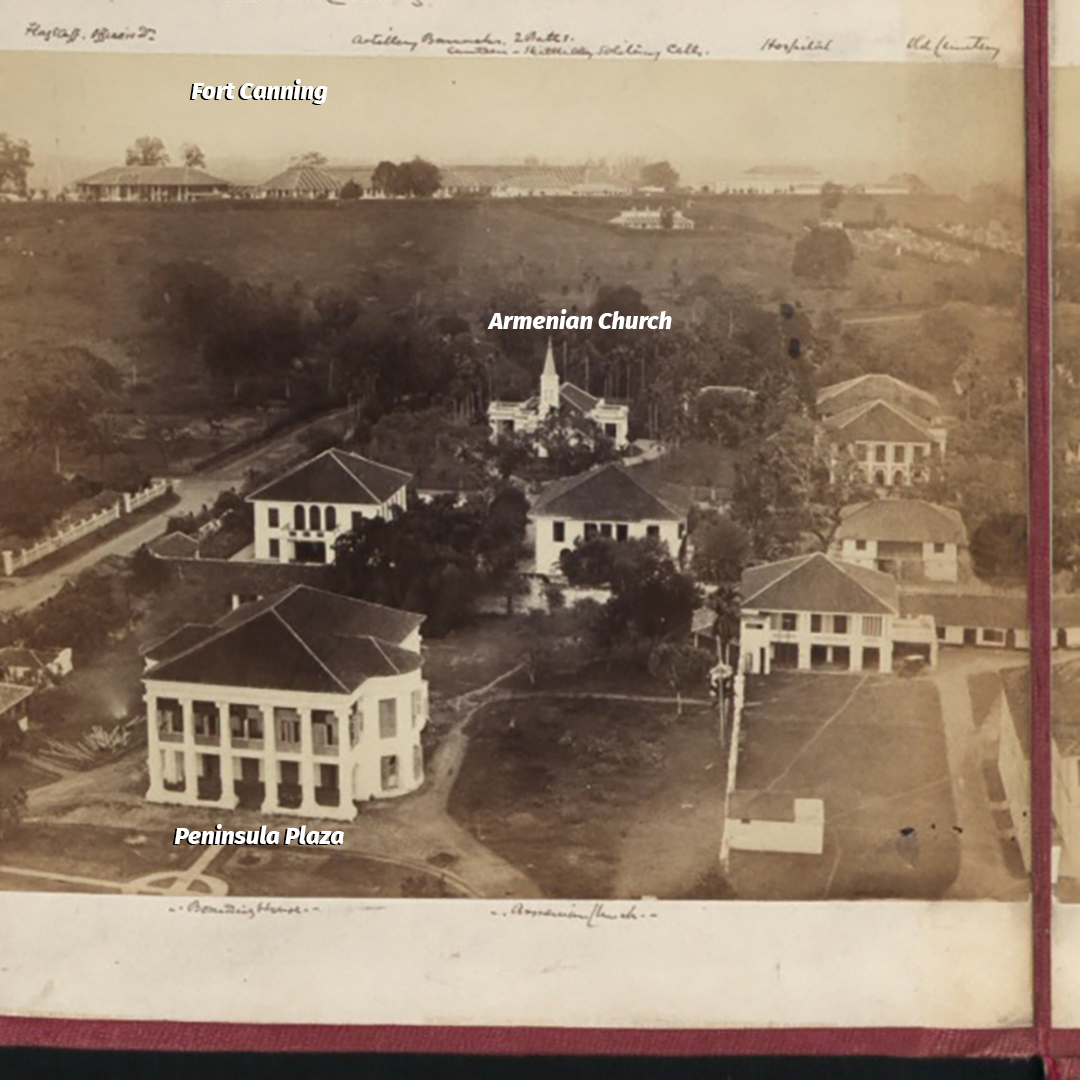 The Peninsula Plaza today sits on what used to be the house of Chinese businessman Tan Kim Ching. His house used to be known as Siam House, a reflection of his close ties with the kingdom of Siam.
Fort Canning used to be known as Government Hill until 1861. Government Hill used to have a residence for Stamford Raffles, known as Government House. This was demolished in 1859.
In 1861, a fort was constructed on it. Thus, it then became known as Fort Canning. However, after the completion of Fort Canning, the authorities realised that Pearl Hill's fort was higher. They then ordered for the latter to be shaved off. 
Look closely and you'll notice that Fort Canning has a flagstaff. This was rang in early days to announce the arrival of ships, so that merchants could quickly make their way to the harbour. 

To get a closer look at the panorama, check out our Instagram page here.
If you prefer a bird's-eye view of 19th-century Singapore, the National Archives has a 1846 map of Singapore Town And Adjoining Districts by John Turnbull Thomson, then Govt Surveyor of Singapore
Top image adapted from Wikipedia. 
1819 is a labour of love by Mothership.sg where we tell stories from Singapore's history, heritage & culture. Follow us on Facebook, Instagram and Twitter!
If you like what you read, follow us on Facebook, Instagram, Twitter and Telegram to get the latest updates.