It's a rite of passage every Singaporean guy goes through - National Service.
Be it the rock solid Temasek Green or the ultra-breathable No. 4, the notion of protecting the country is relatively the same.
But there are, undoubtedly, different experiences when you ask a first-gen soldier as compared to a soldier of the Next Gen SAF.
So how has NS evolved in its 50-year history? Here's how:
1. Waiting for your vocation
Last time:
Now:
Enlistees of the Nov 2017 intake will be the first batch to benefit from this new initiative.
Yes, they can indicate their interest from 33 vocations across the SAF, SCDF and SPF.  
That said, operational requirements as well as individual fitness and suitability are still the main criteria in the selection process. But better than nothing right?
Pre-enlistees can log on to https://www.cmpb.gov.sg/cmpb/ns-vocations/ for more information about the NS Vocation Interest Initiative.
2. Chionging up Peng Kang Hill
Last time:
Now:
Based on our NS experience, there are not many variants of charging up a hill. The big change here is a revamp of the SAFTI training area, which will be transformed into "SAFTI City", approximately the size of Bishan.
The new training zone will allow a myriad of operations such as Island Defence, Urban Operations and Disaster Relief.
To cater to all these different ops, key urban features such as road networks, basement carparks and even a MRT station will be constructed to mimic the dense urban environment of Singapore.
Less Peng Kang Hill, more basement carparks please.
3. Riding the AFV
Last time:
Now:
After more than 40 years of service, the ULTRA M113 Armoured Fighting Vehicle (AFV) will waltz into the sunset starting from 2019. Replacing the trusty M113 is the Next Generation AFV which will provide our soldiers with enhanced firepower, protection, mobility and situational awareness. \m/
4. Going for mission
Last time:
Now:
Why? Because shade.
Hear us out. As times change, training methods will have to adapt too. The spotlight now rests firmly on terrorism and given that terrorist attacks are happening more often in built up areas, it makes sense for our troops to train more frequently in similar places such as shopping malls.
In fact, NSmen's roles have expanded to include supporting the Home Team in  Homeland Security Operations.
5. Next Gen SAF
Last time: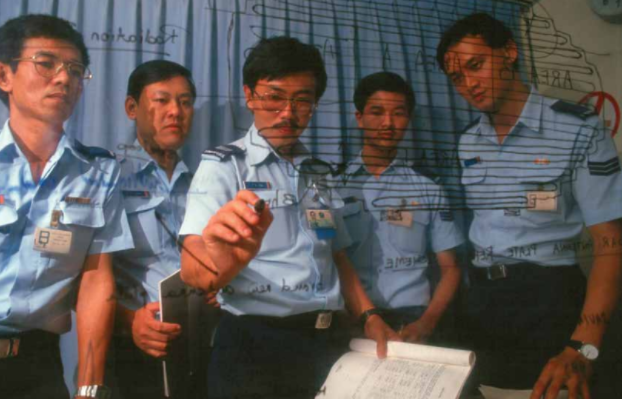 Now:
Cyber attacks are increasingly frequent and to protect the SAF's network, a SAF C4 (Command, Control, Communications and Computers) Command will be set up in November 2017 and will operate and defend SAF networks that support ops.
The Cyber Defenders vocation will fill up the C4 Command. These cyber soldiers will perform tasks like 24/7 security monitoring, incident response and evaluation of cyber defence tools.
--
While times/technology/people have changed, one thing remains constant: to serve and protect the nation.
This year, more than one million Singaporean sons would have enlisted.
As Defence Minister Ng Eng Hen said this SAF Day: "The result of our combined efforts is plain for all to see -- a professional tri-service modern military capable and respected worldwide and able to protect Singapore's sovereignty and keep Singaporeans safe."
New or old. Some things just never change.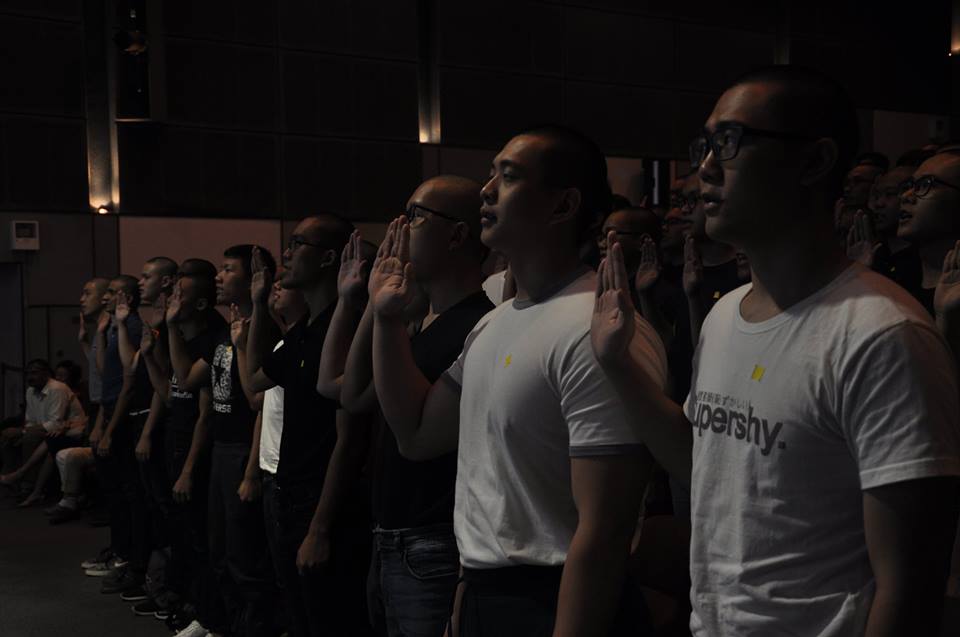 Top photo via.
This sponsored post makes this Mothership.sg's writer excited to serve NS again -- without the BMT.
If you like what you read, follow us on Facebook, Instagram, Twitter and Telegram to get the latest updates.