With National Day around the corner, Giordano has come up with a National Day polo tee.
The fashion chain favoured by every auntie and uncle in Singapore, then advertised the apparel using this Facebook ad: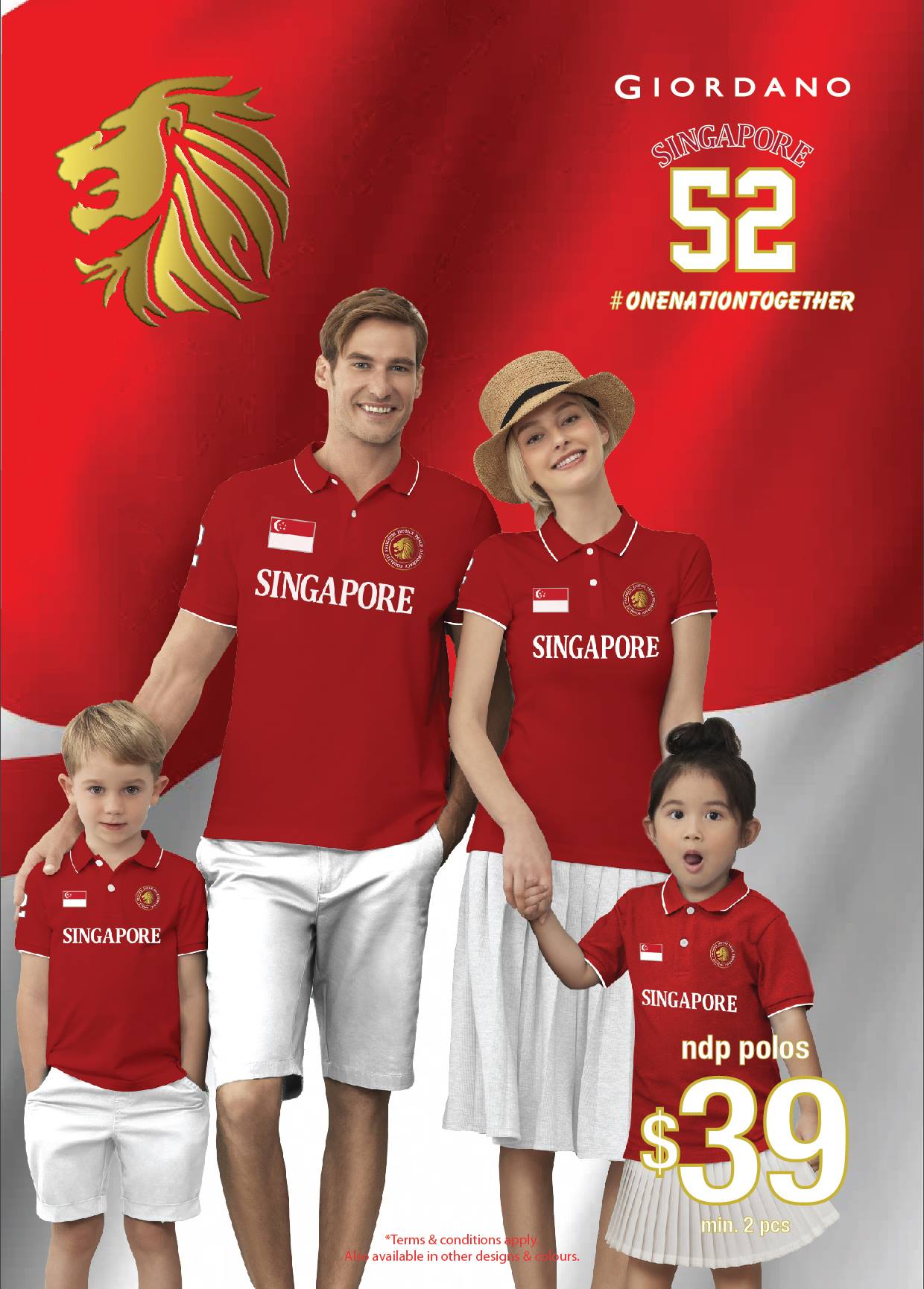 If the polo tops are a little bit too cheesy-looking, the models sure can take that feeling away -- by looking gloriously un-local.
Comments in response to the Giordano ad
Some Singaporeans were obviously triggered:

Giordano responds
Giordano, realising what was happening, responded to the complaints:

Not good enough
But the questions didn't stop there, as some questioned if the little girl was adopted.

[related_story]
A recycled ad
Ultimately, thanks to the wonders of the Internet, someone found out that it was just a recycled ad.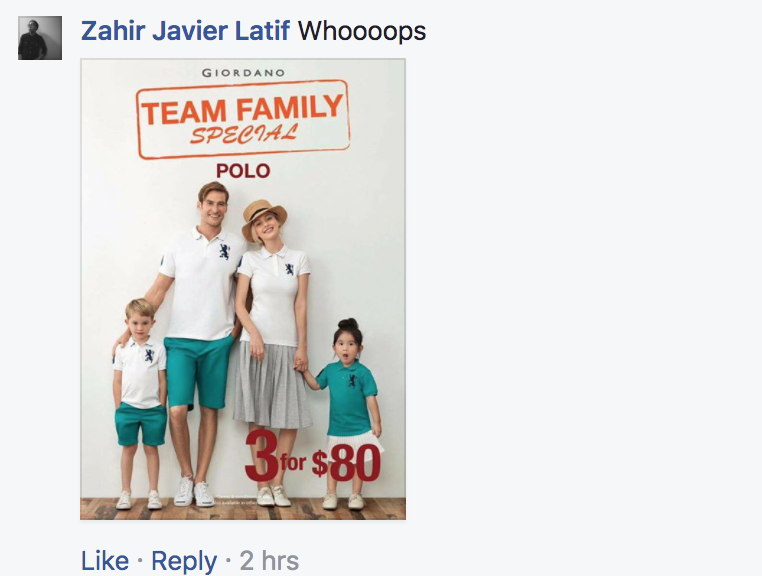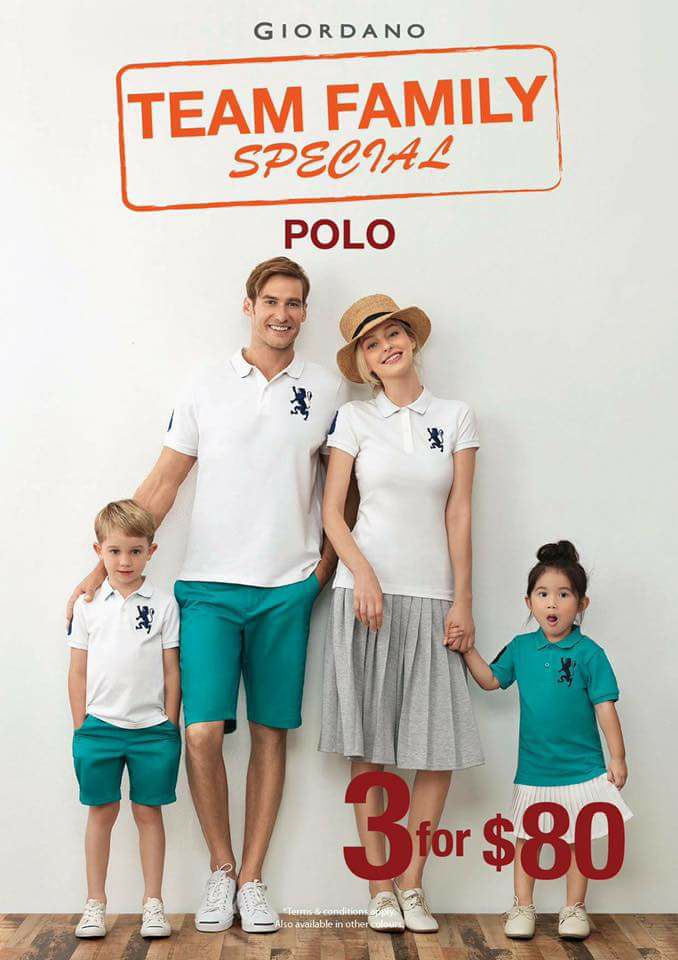 Shouldn't judge
Not that it really answers the question about where the little girl came from, but we don't judge a happy pseudo-Singaporean family anyway.
And if consumers are really underhappy, they can always vote with their wallets, or else, vote here:
Here are totally unrelated but equally interesting articles:
This is cereals news: BreadTalk to launch new cereal floss bun, available for 8 days only
One of Us: Nothing to see here, it's just a bowling alley supervisor turned kickass club DJ
Top image adapted via Giordano's Facebook post
If you like what you read, follow us on Facebook, Instagram, Twitter and Telegram to get the latest updates.