St John's Island was once home to druggies, diseases, and political detainees.
Come Sept. 2, 2017, it will be home to zombies.
13-hour zombie game
St John's Island will play host to Pulau Zombie, an immersive 13-hour survival adventure.
The game will last from 4pm to 5am.
The ferry leaves Marina South Pier at 4pm sharp.
The objective is to go on missions around the island, find weapons, form alliances and break them to survive nightfall when the living dead comes out, until the sun comes up again to chase them away.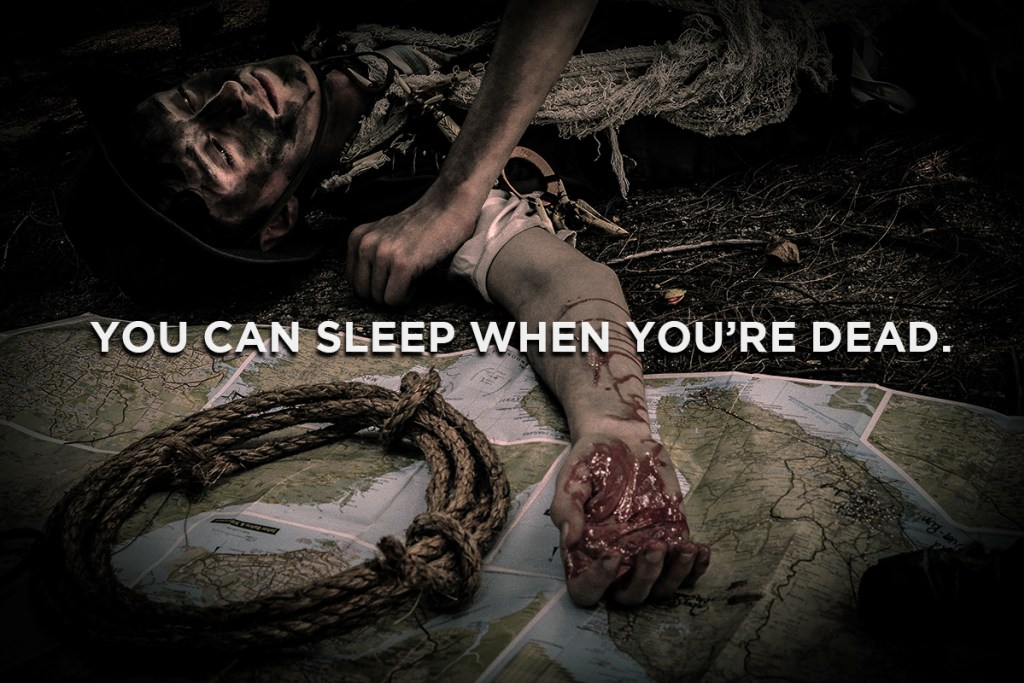 Rules
The game is conducted outdoors on land and does not involve climbing or swimming.
It is not suitable for people with heart conditions, impaired mobility and other serious medical conditions.
All players must sign a death and injury waiver. Players may choose to opt out and retire early.
Frequently Asked Questions about Pulau Zombie
What time do I have to be there?
Please be punctual for the safety briefing and bag check at 3.30pm. The ferry leaves at 4pm sharp. Latecomers will not be allowed to participate as the story would have already begun for other players. No refunds will be granted.
What happens if I am infected?
You become a zombie. Your insatiable hunger drives you to consume warm flesh. YOU MUST FEED…
Are there teams?
Picking allies is a choice. Be careful who you place your trust in. There's no telling what desperate people will do to survive.
Can I bring my own foam blaster?
Yes. Your weapon will be placed in reserve with the colony quartermaster, ready to be accessed after you have completed your quest objectives. Highly-modified (and painful) foam blasters may not be permitted. You must pre-register your weapon with us at [email protected] to check compatibility with our ammunition (NERF N-Strike Elite darts). You may not bring any foam ammo as it a limited commodity on the island.
Is there electricity in the camp?
Camp Darah Hitam (Camp Black Blood) has adequate electricity supply for 12 hours a day. You may charge your mobile phone. There is no air-conditioning.
What should I pack?
Here's what we recommend: comfortable clothing (2 sets), flashlight, insect repellent, running shoes, water bottle, food & drink, mobile phone & charger, medication (if any), spare phone battery. (Optional:) your personal foam dart gun/ magazines (no ammo allowed).
Is there a weight limit for my bags?
You are a refugee fleeing the zombie apocalypse. Pack only what is necessary. If zombies attack, you need to run with your bags or toss them. Those too slow will be left behind so that others may survive. Human traffickers run the boat service to the WHO Quarantine Zone in Papua New Guinea. Visibly well-to-do survivors may be targeted by thugs. You have been warned.
Can I bring alcohol? How much?
Bring only what you need to keep your sanity. Drunks who endanger the colony will be shot.
Can we bring tents? Or go fishing?
In a zombie apocalypse? Only if you are suicidal. Seriously, don't...
Is water safe to drink from the tap?
The virus has contaminated the water supply. Boil water before consuming.
Will there be time to swim?
You may choose to swim at your own risk during daylight hours. The sea is strictly off limits after dark.
[related_story]
Details
Date & Time: Sept. 2, 2017 3.30pm
Prices: S$150 to S$299.90
Email: [email protected]
If you like what you read, follow us on Facebook, Instagram, Twitter and Telegram to get the latest updates.