10 investment terms to know so you can finally read annual reports in peace
Best to know them before you are 25.
By Tsiuwen Yeo |Sponsored Content |
August 17, 2017
Witness to War: Remembering 1942
23 September 2017 - 25 March 2018, -
National Museum of Singapore
Making your money work for you is all the rage these days. And reasonably so. Who doesn't love to be on the receiving end of some extra cash… especially if you're a student?
With investing, it's common knowledge that the earlier you start, the longer you'll have to experience the magic of compounding, fatten up your pockets and prepare for early retirement your future.
But it could be a steep learning curve when you first dive into investments. Foreign terms, pages and pages of annual reports, and a whole lot of acronyms that make ERP, CTE and ICT seem like ABC will certainly be overwhelming.
For a start, here are some investment terms to know by the time you turn 25. If you already know these, good lah okay good for you.
1. ROE: Return On Equity
What it means:
The amount of net income (profit) returned as a percentage of shareholders' equity in a company.
What it REALLY means:
How much profit the company made for the entire fiscal year using the money that shareholders invested. ROE indicates how well the company is performing.
How you use it in Singlish:
This company's ROE good not? Can it make money with what I put in?
2. EPS: Earnings Per Share
What it means:
The maths is relatively simple: Net income / Outstanding shares
What it REALLY means:
The profit per share of a company.
How to use it in Singlish:
The EPS for this company good leh! Quite high. Means the company is quite profitable. Damn steady.
3. ETF: Exchange-Traded Fund
What it means:
An investment fund that is listed and traded on a stock exchange. An ETF typically aims to replicate the performance of a published market index.
What it REALLY means:
An ETF is a fund that trades like a stock and provides investors with a passive, low-cost means to invest in the constituents of a published market index.
How to use it in Singlish:
If you damn blur about what technology stocks to buy, why not look at ETFs that tracks a technology stock index? Machiam bundle meal liddat.
4. PE ratio: Price Earnings ratio
What it means:
The market value of a stock relative to its earnings. The formula is Price per Share / Earnings per Share
What it REALLY means:
PE ratio could show the price investors are willing to pay for every $1 of earnings (or profit).
How to use it in Singlish:
When you whack stocks you may look at the PE ratio of the company and its competitors. Higher ratio could mean investors think got potential for future growth and good performance. It could also mean the stock is overpriced. Steady pom pi pi then buy.
*Shoutout to SG Budget Babe and Dollars And Sense for giving us feedback to improve this point.*
5. CG: Corporate Governance
What it means:
A comprehensive term that refers to the overall governance of a company by all stakeholders involved including shareholders, the board of directors and management. It involves policies and processes put in place by the company about its corporate behavior to balance the interests of stakeholders.
What it REALLY means:
A responsibility that board of directors, management and shareholders have to ensure and consider the well-being of the company. For example, the presence of independent directors in making decisions. Management should supply the board with complete and adequate information in a timely manner. For shareholders, things like attending shareholders' meetings and voting.
How to use in Singlish:
Before you invest in a company, make sure their CG is tok kong. If not they may run away with your money. Then you GG.
6. YTM: Yield To Maturity
What it means:
Total anticipated return on a bond if it is held till maturity, reflected as an annual rate.
What it REALLY means:
YTM is a number that reflects the annual rate of return on a bond if the investors receives all the scheduled payments and holds the bond till maturity (i.e. the end of its lifetime).
How to use in Singlish:
YTM means the money you earn after bond matures, higher YTM means more money. But also means more risk hor!
7. NAV: Net Asset Value
What it means:
Value of a fund's total assets less its total liabilities per unit.
What it REALLY means:
The value of your investments in a fund at a point in time.
How to use in Singlish:
Wah this fund that I bought last year, its NAV has fallen by a lot. Not sure if I should sell now to cut my losses.
8. SIP: Specified Investment Product
What it refers to:
Derivatives, or products that may contain derivatives. These products usually have structures or  features that are more complex, or are more difficult to assess your returns or losses.
What it REALLY means:
Your financial adviser or broker will have to assess your investment knowledge and experience (see below) before you transact in SIPs.  
How to use in Singlish:
SIPs got listed and unlisted one leh, you know anot?
9. CKA: Customer Knowledge Assessment
What it is:
An assessment which includes questions on your educational qualifications, investment experience and work experience to ascertain whether you have the relevant knowledge and  experience to understand risks and features of unlisted Specified Investment Products (see above).
What it REALLY is:
A safety net of sorts so investors without adequate knowledge or experience don't dive headfirst into purchasing or trading unlisted SIPs.
How to use in Singlish:
Before I could buy that SIP I had to do a CKA at the bank… okay lah a few questions only.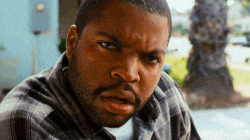 10. CAR: Customer Account Review
What it is:
An assessment that is conducted when you wish to open an account to trade listed SIPs.
What it REALLY is:
Similar to CKA. The questionnaire is to ascertain your investment knowledge and experience in order to — here's where it differs from CKA — trade in listed SIPs.
How to use in Singlish:
I couldn't trade SIPs on SGX cos' I failed the CAR lah, sian. Guess I need to learn more on investments.
____________
If you found yourself scratching your head in confusion, or if our explanations made more questions pop up in your head, that's a good thing.
It probably means you're interested in investing, but are new to this world filled with seemingly unnecessarily cheem words.
Sign up for My Money @ Campus to learn more about the world of financial management. It's free anyway, so why not?
This sponsored post by the Association of Banks in Singapore, MoneySENSE and Securities Investors Association (Singapore) brought us one step closer to being rich. Cos' now we also know all these financial terms. Yay.
If you like what you read, follow us on Facebook and Twitter to get the latest updates.