The humble public telephone is still in existence in S'pore
Also known as the only thing (apart from seaweed) that you can spend your 10 cent coins on back then.
By Henedick Chng |
July 2, 2017
It is rare to come across a public telephone these days — there are only about 2,000 left on our island now — especially since pretty much all of us own mobile phones.
With the curse of being contactable everywhere convenience that mobile phones afford, it is difficult — if you are too young, heh — to imagine a time when people actually relied heavily on these.
And even in the days when public phones were the main means of contacting people while you were out, they were taken for granted, despite the convenience that they accorded. You could perhaps liken them to bus stops — always there, but never noticed till they are changed or gone.
Rows of public phone booths in prominent places were once a common sight in Singapore. They allowed people to make urgent calls (or perhaps leave numbered messages for pagers) while they were out, but arguably, the absence of these phones in places also served as an excuse for people to avoid being contacted by their bosses.
Here is a picture of public phone booths outside Orchard MRT Station, back when brick-like mobile phones were luxury items reserved for rich and important people:
Public phones were for many years coin-operated, with the early ones having traditional round dials like this: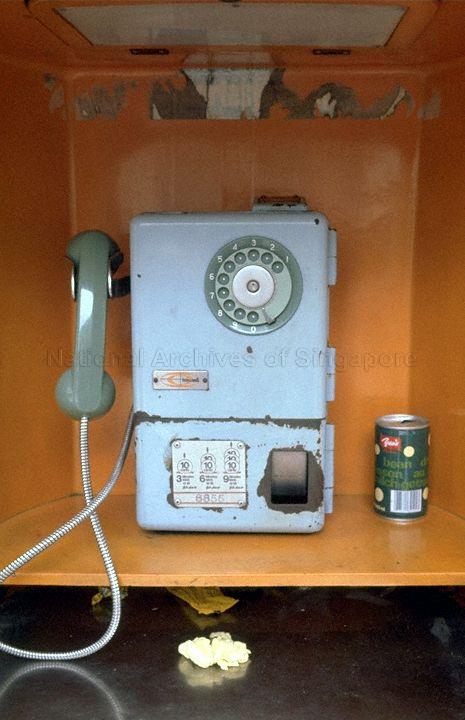 And this, a staple at coffee shops:
As well as this, an iteration so frequently seen everywhere in the late 1980s and early 1990s: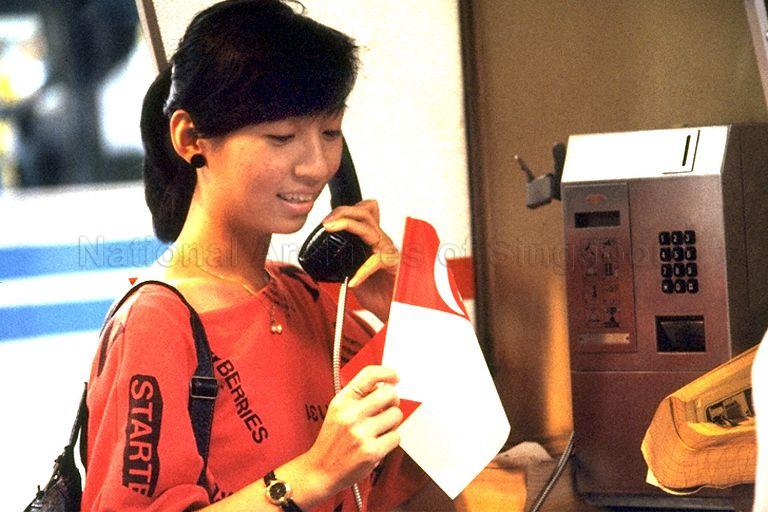 With all these, obviously, you can't search up a person's contact number in a phone book (unless you carried one around; not an uncommon phenomenon, in fairness), so if you can recite all your close friends' and relatives' house phone numbers by heart, your dependence on these growing up was probably the reason for that.
Then the card phone came along, and those that were solely coin-operated were gradually phased out. If you were schooling in the 1990s, you're likely to recall having phone cards (perhaps even collected them?), and using them to call home from school:
And here, the evolution of Singapore's public phones from the 1960s to 1990s:
In more recent times, public phones look like these, and by the way, you still can buy phone cards from post offices and convenience stores. Payphones now accept credit cards too:
But most of us, we suppose, would be too busy fiddling with our mobile phones to notice them — when's the last time you used a public phone?
Top image from National Archives, iRememberSG, and mattdork. 
1819 is a labour of love by Mothership.sg where we tell stories from Singapore's history, heritage & culture. Follow us on Facebook, Instagram and Twitter!
If you like what you read, follow us on Facebook and Twitter to get the latest updates.