If you're vaguely plugged into the public service sector, you will know that one of the most distinguished, premier government agencies in Singapore, possibly the most, is the Economic Development Board.
It's where the best and brightest of Singapore's public servants go, and for good reason — at the EDB, the top task has been and still is, to sell Singapore.
In fact, some of the EDB alumni have now graduated to become top political leaders -- Ministers Lim Swee Say, and Josephine Teo; and Parliamentary Secretaries Low Yen Ling and Baey Yam Keng.
Perhaps thanks to its early leaders like Lim Siong Guan and Philip Yeo, it has become a reasonably unique animal — take, for example, the fact that it's one of only about five statutory boards in Singapore that doesn't have a CEO.
The "CEO" is its chairman, and the man occupying that position is Beh Swan Gin.
He sits in a corner office behind a discreet-looking door on the 27th floor of the Raffles City office tower, with little hint of his personality from its exterior apart from a painting hanging on a wall outside.
Inside, it's reasonably spacious. There's little clutter on his desk — one claw-mounted monitor linked to his laptop, a stationery holder, an artistic-looking tape dispenser, an expensive-looking wireless speaker, water pitcher and mug aside, all lined up in a neat row.
On a slightly smaller scale than Yeo, Beh has small bookshelves lining a couple of the walls of his office, and just to the left of his table, several boxes of neatly organised name cards.
And behind where he sits, Beh allows two shelves of colour — 10 framed photos, photo collages and gifts presented to him from former colleagues and subordinates that trace highlights of his 25 years in government service across the first long one.
But it's what's on the upper shelf that catches my attention and amusement first: a set of three personalised Coke cans with the words "Bae", "Beh Swan Gin" and "Sweetheart" printed on them.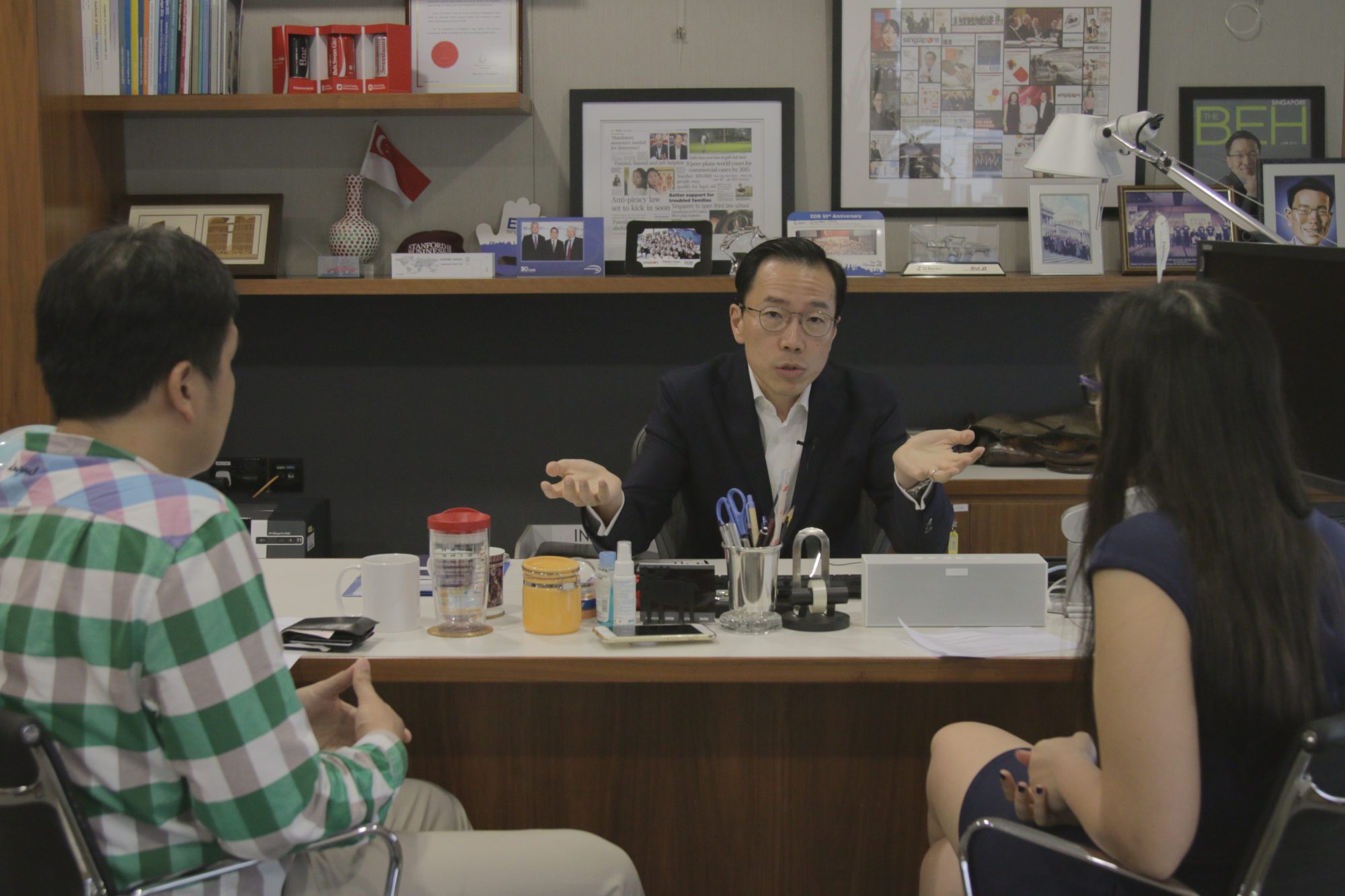 Our meeting took place near the end of a Wednesday, and Beh, who is a year shy of 50, presents the countenance of one who is impeccably and subtly groomed, yet inexplicably relaxed.
He tackles our questions, ranging from serious to random, perfectly seamlessly, even throwing in a generous dollop of the signature disarming charm he is known to possess naturally.
Taking all this in throughout our hour-long conversation, I had to remind myself that the life Beh leads could have turned out entirely differently — he could have been a doctor, a lawyer or even a fashion designer.
Let's start from the beginning.
From NUS Medicine to EDB
Beh recounted previously that he came to Singapore from Kuala Lumpur when he was 12, not quite remembering why he was very keen to do so.
He counted among his friends and schoolmates folks who were tangled up in gangs, and also those who swanned into school, stepping out of chauffeur-driven BMWs.
After acing the A-levels, he returned to KL to, of all things, be an apprentice to a fashion designer, saying it "was quite a fun way to pass time and earn some pocket money". So good he was at it, funnily enough, that he ended up being among a group of young designers picked to participate in a big-time multi-designer fashion show in KL called Fashion Aid.
Being the filial son he was to practical parents, Beh applied to study medicine, but was instead accepted into law. He stayed at Raffles Hall — then the accommodation-of-choice for law students — but at the last minute discovered he was given a place in medicine after all.
And so he went the whole hog: finished five years of medical school, and also completed his first year housemanship, even though near the end of his university years he knew medicine was not something he wanted to do with his life.
"My dad was very worried that I would fail big time in EDB, so he made sure that even after… so I did my housemanship, I was registered and then worked six months as an MO (medical officer) while I was interviewing for the EDB. It took nine interviews before the EDB agreed to take me in."
We wouldn't blame them for feeling curious — why would a doctor want to join EDB, a place he technically lacks academic qualifications for, funny as that may sound? And here's where we also add that he wanted to join the EDB's Creative Business unit.
"I applied to join Creative Business. That's why it (his academic qualifications) was not relevant. But eventually, they put me to, you know, I managed the pharmaceutical and healthcare portfolio. That was relevant, that was helpful.

But my dad made sure that every Sunday I was doing locum work for 3 years. Locum is where you stand in for the GP (general practitioner), because they want a family life too right? So I was doing the 6:30 to 9:30pm shift on Sunday. I did that for three years at the clinic. There was a regular clinic that I did my locum work. It was in Bukit Panjang."
And so while slogging it out at EDB, cutting his teeth doing work totally different to what he studied, Beh was seeing aunties, chao keng kias and other patients in a Bukit Panjang clinic three hours every Sunday night, for three years.
But now, unabashedly, he said "Nope! Not at all." when we asked him if he would be able to save somebody's life, since EDB officers like to joke that he is the only doctor in the building.
That said, it can't have been easy — making the decision to make such a big life switch, and to take the huge risk Beh did.
"If there's one thing I'm very glad about is that when I was in medical school, I was quite clear about what it is that I would enjoy doing, or rather, what it is that I would not enjoy doing, and practicing medicine for the rest of my life was probably not something I wanted to do. It's a calling and if you don't have the calling, then why do it? Just because you can make money or be successful or whatever right?

It is a calling. Look, you are seeing on average 60 to 80 patients and you will be doing that for the rest of your life. You have to want to help every single patient at that level and in requires a lot of emotional engagement. The best doctors can do that and yet be able to detach themselves. I couldn't.

It was either all in, or you have to find distance and I couldn't see how I could be involved and be very passionate in helping save a life, for instance, and yet have that detachment. Sometimes you just have this instinct that you are not going to enjoy it and either going to be good at it, but be miserable, or whatever."
[related_story]
His journey to the top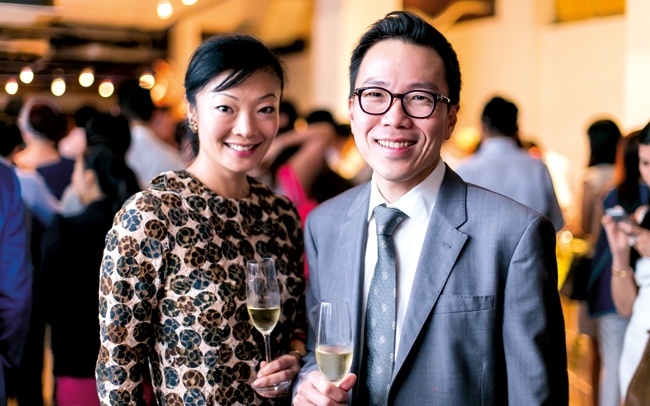 From there, though, it was up and up and up for Beh.
He worked his way up the ranks, with the pharmaceutical and healthcare portfolio, did a six-year stint in the United States, and was managing director of EDB before spending two and a half years as the permanent secretary of the Ministry of Law.
Mr Tatler? He is Mr Spring Singapore actually
He and his wife Maisy Koh are fixtures in Singapore's high society, and is one of the "Tatler 300" — a list of Singapore's key influential personalities — although he says "you should never ever take such things seriously".
But if you think he's all fluff and Hermès suits and bags, that's where you'd be gravely underestimating him. Beh responds most robustly when we bring up the state of our nation and economy, and rattles off figures like our manufacturing output (S$275 billion in 2015), and foreign direct investment (now S$1.2 trillion as of last year, four-fold growth from 2005) easily.
He disagrees with the common adage that Singapore is struggling with flagging productivity, pointing out, for one thing, that Singapore is the fourth-largest exporter of  high-tech goods in the world, after China, the U.S. and Germany.
Between 1999 and 2015, additionally, our manufacturing sector has shown 6.2 per cent growth in productivity, not just in terms of literal output growth.
"And you know, we are worried at the national level, it looks low and all these things, but in the sectors that we have to compete internationally, we are doing well."
Turning to the economy on the whole, Beh says the key challenge we now face, which EDB is working to find its role in, is in helping our small and medium-sized enterprises (SMEs) to find greater success, to scale greater heights, and to grow beyond Singapore's shores.
"Our SMEs don't have scale, and as a result of that, they don't have the capacity to invest in technology, they don't have the capacity to think about adopting advanced management practices and processes and so on. So that's the challenge for the Singapore economy and that's the part where, I suppose, we really have to work hard to get our entrepreneurs into business areas, into markets which are fast-growing, and for them to think about growth.

Even if it's a more domestically-oriented business; let's say F&B — why stop at the HDB estate, why stop at Singapore, why not think about an F&B concept that can scale across the region? Think of BreadTalk, Think of Sakae Sushi. I mean, these guys have vision, they are prepared — and with that, once you do that, you have scale, and that's when you can think about innovation, whether it is innovation for your existing business, or innovation to create new businesses."
Innovating for Asia
And that — innovation — is where he sees Singapore's economy going — it's no longer about what the next big industry is going to be, nor is it about getting together as many foreign investors to put money into Singapore as we can.
The next few years, says Beh, will be about coming up with new ways to grow and improve how things are done.
"For many years, for EDB, it was about developing industries, it was about attracting the investors, the global leaders to come here so that we can build these industries and create the jobs and at the same time, strengthen our economy. Today, we are at the inflection point, we are moving from primarily an investment-driven economy to one that is a lot more innovation-led. So this is the challenge for today's EDB, this is the challenge for me and my colleagues over, easily, the next three to five years, and perhaps even longer. At least, making the transition will be the challenge for the next three to five years and it's a different skill set."
To his mind, our MNCs and large local companies have a key role to play in finding opportunities to create new businesses, products and services, and Singapore, in particular, is well-placed to serve the unique needs of Asian markets.
"Asia does have unique needs. The middle class in the region around us, household income is US$10,000 – US$15,000. In Europe, that would be poverty, but here, they are middle class because they actually have discretionary spending power, and they are able to spend that to improve their lives, to pursue their aspirations.

So if the MNCs, the Singaporean companies, don't come up with a product that addresses that need, I can assure you that the Indonesian company, the Thai Company, the Chinese Company, will meet these needs and if that happens, then the table of industry leaders for that sector will be very different 10 years from now."
Standing on the shoulders of two giants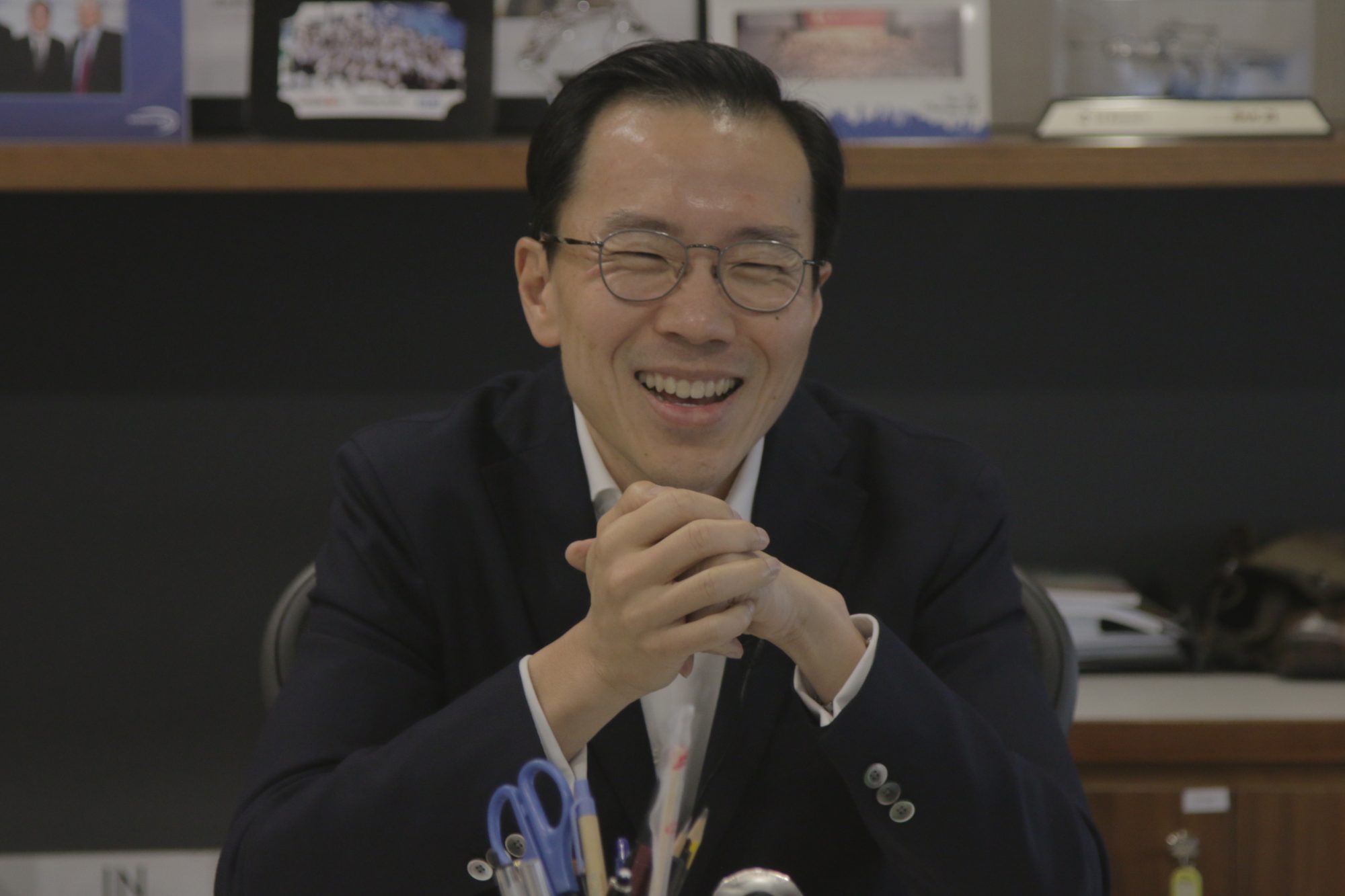 Beh knows full well that he stands on the shoulders of giants, in the form of his predecessors like Philip Yeo, who now chairs SPRING Singapore, and Lim Siong Guan, who was GIC's group president from 2007-2016.
He counts himself as having been "extremely lucky" in his career, just having been in the right place at the right time, and "not particularly intelligent or anything of that sort", and says the biggest thing he learned from them both is their clarity of purpose for the organisation and for his officers.
He readily admits to not reading all the books he has on his shelves unlike Yeo, and says Lim is a master in understanding how to make organisations work and be effective.
Like them, he detests bureaucracy, but perhaps slightly unlike them, he takes pains to explain why it's needed, and what he's doing to lessen the administrative workload for his officers:
"Now we can no longer pursue something in silo, and we actually have to take in consideration other trade-offs... (there are) a lot more considerations than the past.

The good thing is that technology will actually allow us to make a lot of processes a lot more efficient from a human standpoint. The same steps may still need to be taken, but actually they can be taken by the machines, so as organisational leaders… at least one of the big challenges for me right now is "How do I digitise EDB?" and I have very talented colleagues who are hard at work at that.

"How do you digitise marketing?" Can be done. How do you try and move, as much as possible, transactions, onto the digital platform, so that it doesn't have to involve your time, my time, because it's straightforward, it's routine. So the more of these routine work that we can use technology to deal with, it frees us up to deal with complex work... so the work will continue to be more complex, but that is because we are shifting to the more complex part, and the simple stuff, we try and use technology to deal with."
But all that said, he raises a fair point:
"I think different individuals will bring different things to the table. And if there is one thing that you learn from working for giants like Philip Yeo and Mr Lim Siong Guan, it's don't try to be like them because you will fail. So you need to know yourself, you need to know what you are good at and what you are not good at and then add value, in a way, shaping your contribution according to what it is that you can do.

So the way I define my role as chairman of EDB would be very different from the way someone else would define their role as EDB chairman, right? So I'll start with that. Having said that, I think the one constant about the individuals who will take on this job... is the need to actually not just understand the work of EDB, but understand Singapore's economic development strategy and Singapore's economic policy and hopefully be able to play a role to shape that."
Manners maketh man.
As a knowledgeable gentleman of all things Singapore, we hope Beh and those in his EDB "Kingsman clan" can play an outsized role in shaping modern Singapore's economic policy, just like his predecessors.
Top photo by Angela Lim
If you like what you read, follow us on Facebook, Instagram, Twitter and Telegram to get the latest updates.