It was more or less an open secret among those following the developments of folks in the Malay community who might stand for the presidency this year.
Last month, four men emailed the press to inform them that they would be picking up forms for a then-unidentified candidate from the Elections Department.
When they were interviewed, they were coy on who they collected the forms for, but it emerged soon after that the man they were there for is Farid Khan Bin Kalim Khan, currently chairman of marine multinational firm Bourbon Offshore's Asia Pacific branch.
Its parent, Bourbon Offshore, has a global shareholder equity of €1.255 billion, but The Straits Times has estimated that Bourbon Offshore Asia Pacific has about US$300 million in equity.
His last-held executive position at the firm was Southeast Asian Regional Managing Director, which he stepped down from about two years ago, according to his campaign manager Borhan Saini.
Now, while his automatic qualification to stand for president in the upcoming reserved election is not completely clear, Farid has nonetheless lived a story we reckon quite a few Singaporeans can rally around quite easily.
A classic rags-to-riches Singaporean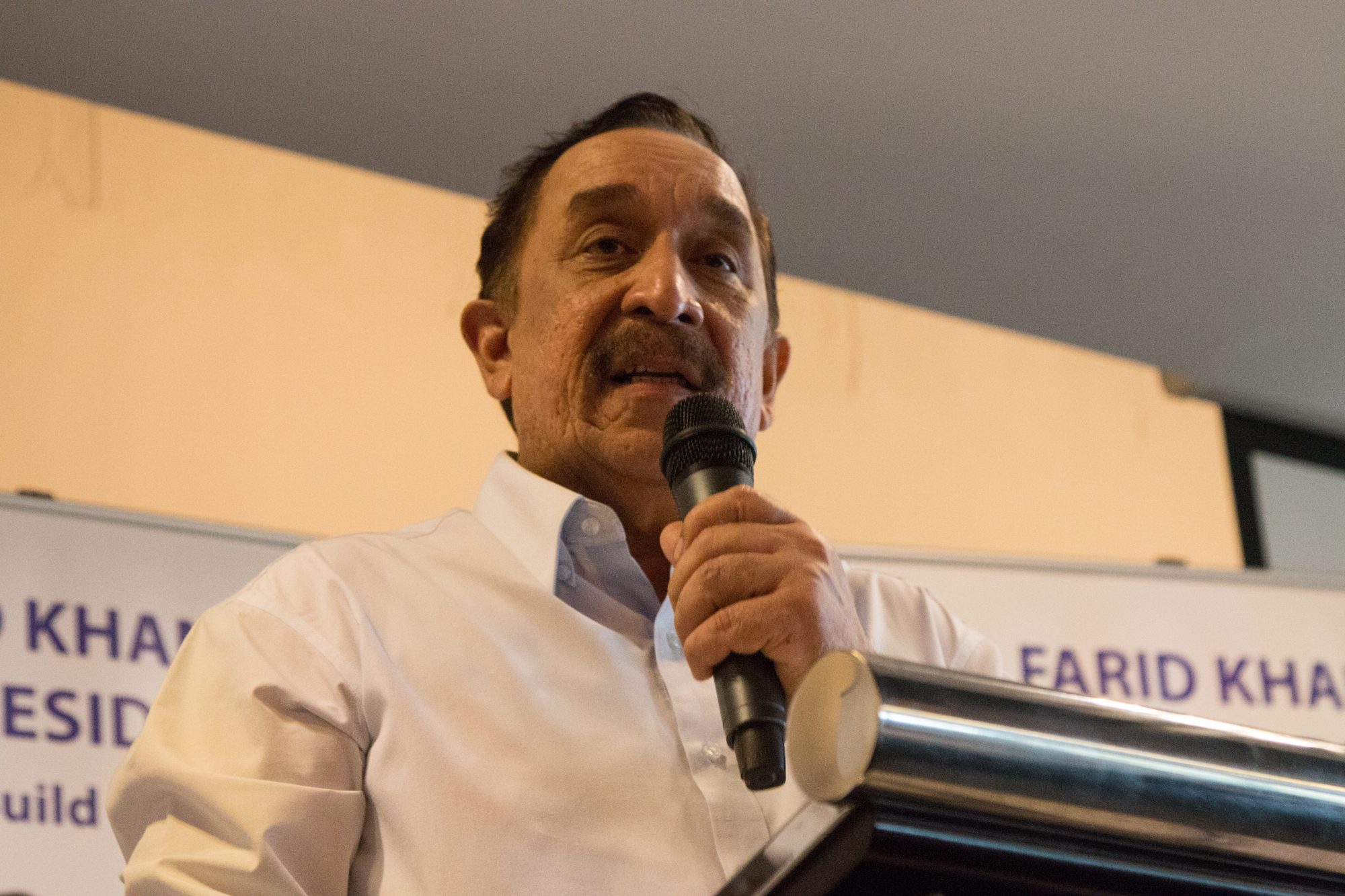 The second of 10 children — his older brother passed away at a young age —, Farid, who will turn 62 in November, felt the need to step up to support his family after his father passed away just as he was entering his teenage years.
He dropped out of his second year at Bartley Secondary School when he was 14, working by day at a timber processing factory and by night washing cars at a petrol station.
Two years later, he got a job as an assistant mechanic at a workshop, and discovered he really enjoyed working on board ships for projects. He then spent a few years working at a shipyard, got his first passport after his 21st birthday, and sailed as a captain's steward for 14 months.
Spurred by passion for maritime engineering, Farid then completed a diploma in marine engineering at Singapore Polytechnic during his breaks onshore, and was finally appointed as a junior engineer in 1983, at the age of 28.
From there, he worked at Neptune Orient Lines and other shipping firms based in Singapore and Jakarta, after which he started up the Asian branch of Bourbon Offshore in 2005 as a partner.
He spent a decade at its helm, first as managing director and eventually stepping down from the post of Regional Managing Director to assume chairmanship at the French MNC's subsidiary.
And somewhere in the middle of that, Farid got married, and now has a daughter, 24, and a son, 18.
Fulfilling people's wish and trust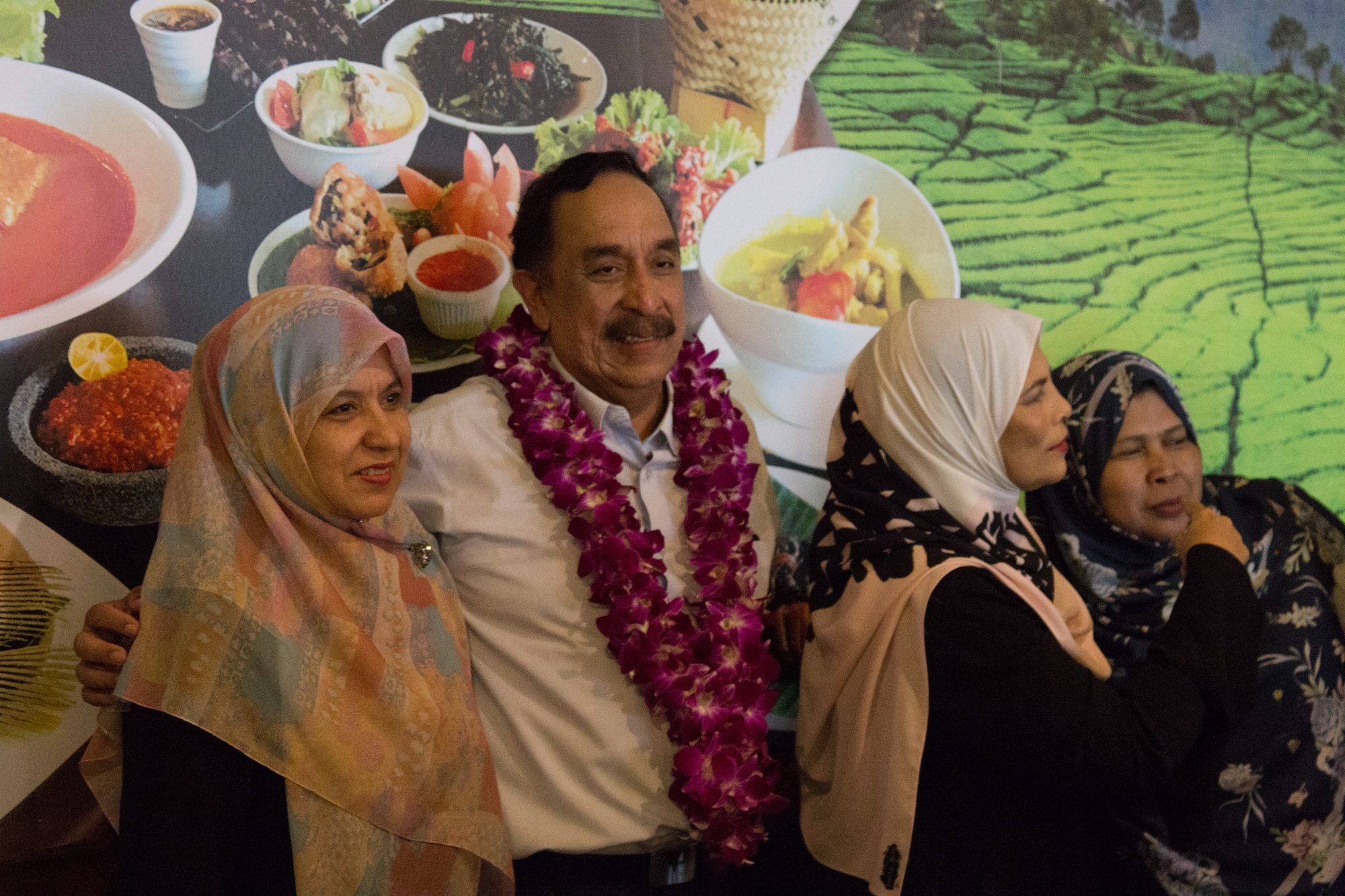 Tuesday's press conference was held at the far-flung Village Hotel Changi, followed by a fancy lunch event attended by almost 200 supporters of Farid's — many of whom come from the maritime sector.
Not only was there much fanfare welcoming him, complete with a rally-style speech, making rounds to meet attendees and even getting garlanded on the way, it was also pretty evident that the people who were there are fans of his.
Speaking to media, Farid said he felt like it was time to step up and serve the nation after spending decades achieving his dreams and building a strong career in the maritime sector.
"You see, all my life, 48 years I have worked in this country which I love. I worked very hard for my family, I worked very hard for my community. And now I'm 62 years old, I can do two things: live comfortably, retire and walk away from all this, or whatever that I've learned from my 48 years of working in this country, use that experience and serve the nation, which is what I'm doing right now."
At another point during the conference, when asked if he would run if this was not going to be a reserved election, he said he had been a workaholic through most of his life:
"Few years ago I was building companies, very busy building companies — career, you know... I'm one of the workaholics ah, you can call me that — those who worked with me will say this guy is a workaholic, 7 o' clock in the morning until 10 o' clock at night working.

So I build companies... so I've come to a point now where the companies are all stable, 62 years old, I wanted to spend more time with my family; I'm going into retirement mode actually now. But this opportunity came, and I feel that I can serve this country."
"Malay" enough?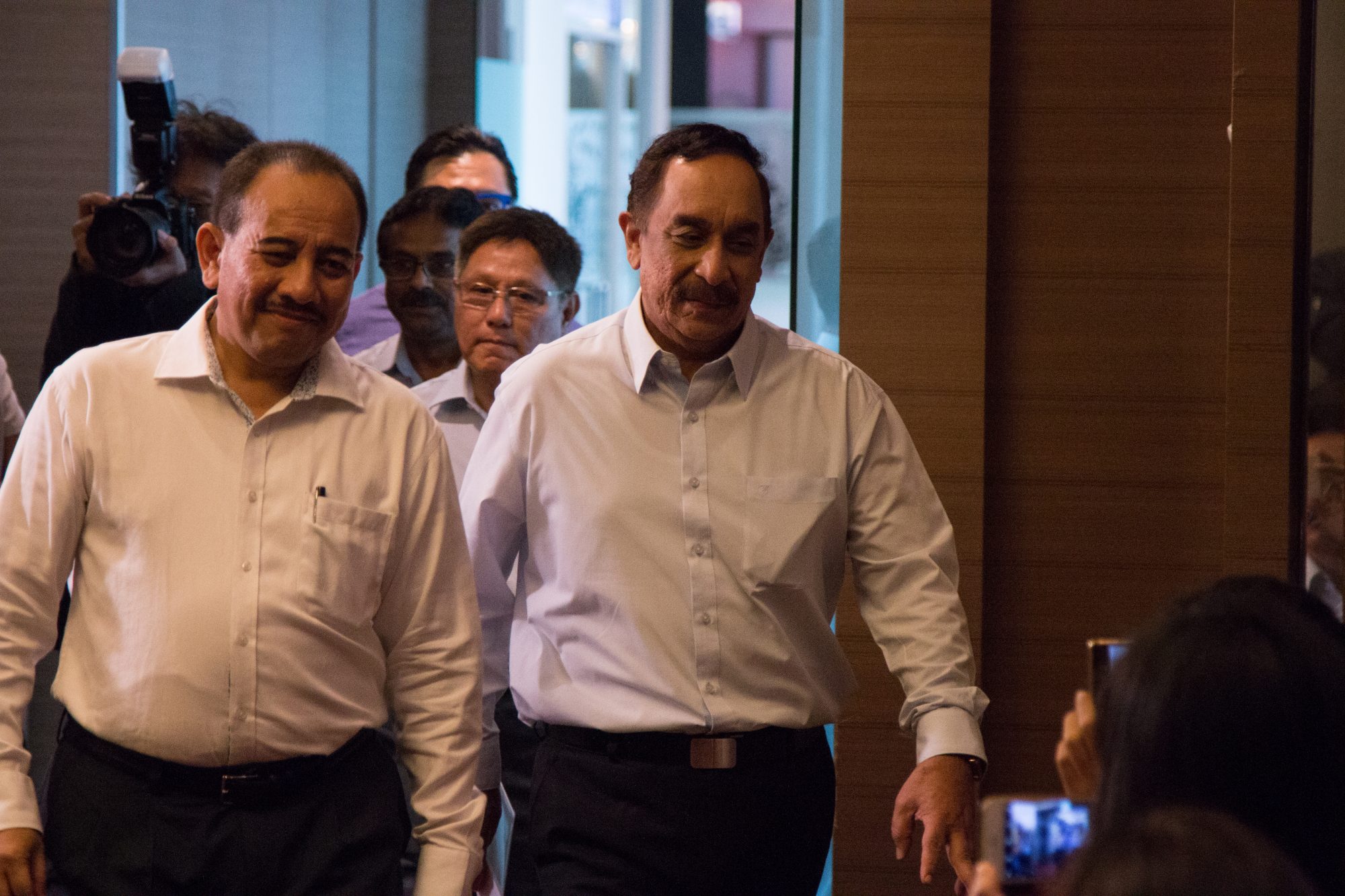 All this aside, however, this round's new qualification criteria stand as two rather daunting hurdles for Farid — apart from the financial and professional criteria that he doesn't clearly meet, there is also the issue of his ethnicity.
You see, Farid, who in the press conference showed great fluency in both English and Malay, is of Pakistani descent, and has "Pakistani" written on his identity card.
In his speech and during the press conference, Farid said he grew up in Geylang Serai and his family and relatives speak Malay and practice the Malay culture, and hence identifies as part of the larger Malay community.
"The thing is, in the Malay community you have all kinds of people, right, from Balinese, Javanese, all kinds of descent that are there. It's difficult for me to call myself otherwise. I live in a society that I love very much. I went to the same school with them, I shared the same fears, I shared the same joys with the people around me in the Malay village.

So I consider myself a Malay or Pakistani, even tomorrow my daughter got married, Insyallah, it will be the same, the same ceremonial like the Malay. We've kind of accepted that we are here to stay, and we are Malay in the community, in the Malay community."
So will Farid Khan qualify to run for the Singapore presidency? The Presidential Elections Committee will have to decide, and we'll just have to see.
Top photo by Chiew Teng
If you like what you read, follow us on Facebook, Instagram, Twitter and Telegram to get the latest updates.