It's a pity not many Singaporeans know who Dharni Ng is.
Especially because Ng, a world-class and twice-world-champion beatboxer, is not only Singaporean, but also a true home-grown talent, in every sense of the word.
In fairness, it's possible Singaporeans might not know him because he now lives in Warsaw, Poland, and travels the world, including to Singapore and around the region frequently, in the career he has established and continues to build up for himself.
It's been this way for him for the past six years now, but for Ng, despite being so plugged out of things going on back home that he wasn't even aware of the ongoing conflict gripping Singaporeans when we met in mid-June, he has no regrets whatsoever.
And the way things have been panning out for him, Ng, who performs as his first name Dharni, is in many ways a citizen of the world.
Sunday, July 2, will see him participating in his first big-time variety TV show in China, and come August, he is organising the first World Beatbox Camp, gathering the globe's best beatboxers in Poland for a series of workshops, battles and mutual learning and sharing.
So international he has become that when he talks, we struggle to place his accent — something he describes as a "universal accent", one that can be understood by anyone, regardless which country they are from.
"Basically I travel a lot, and I think for many years I think my accent just developed into a different thing, probably it's called a universal accent. So people from different countries can understand me very easily... because it's very practical."
In fact, on the Sunday afternoon we spent with him in the Orchard shopping district, Ng easily passed off as a tourist in Singapore — asking for food recommendations, and helping his Polish girlfriend buy a tube of BB cream from a shop at Wisma Atria, for instance — his Singaporean-ness only emerging when he stopped to trade bro-hugs and handshakes with a group of old friends he bumped into on the street.
Before we get ahead of ourselves, though, it's important we understand how Ng got to this point.
How he ended up in Poland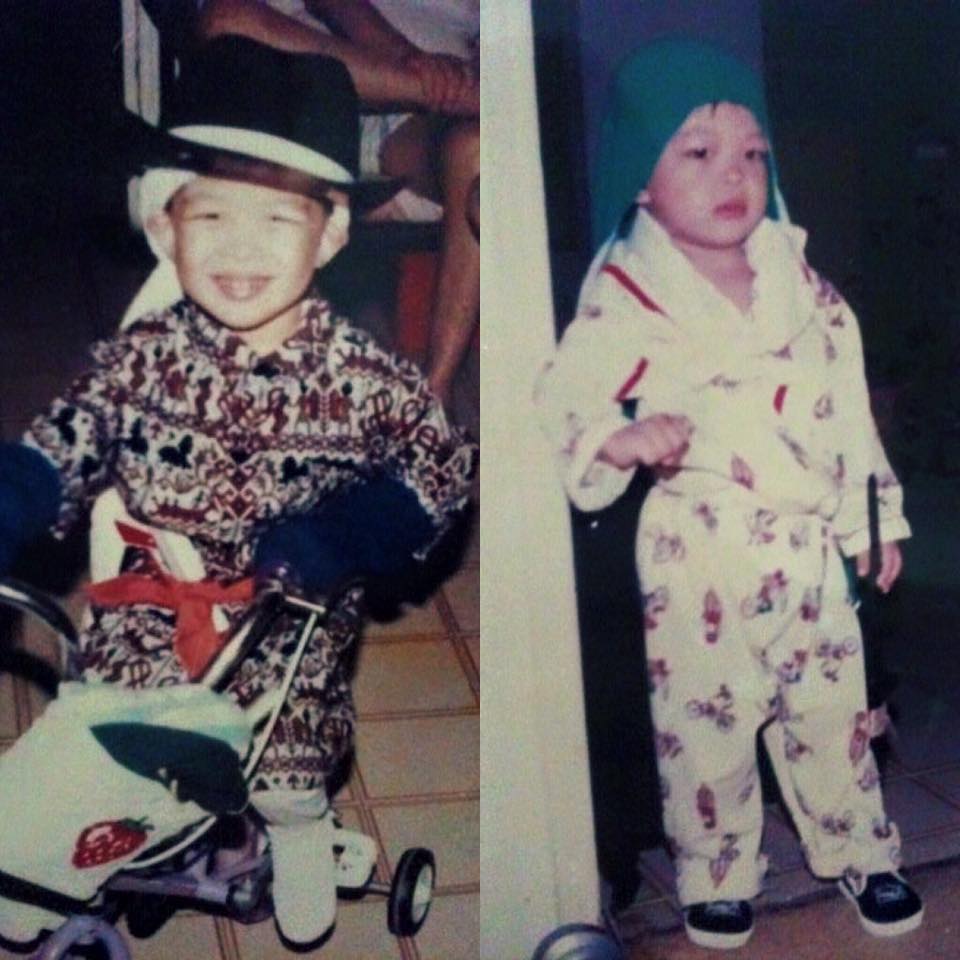 He grew up in a typical Singaporean household, the youngest of three siblings — an accident, he readily says, because his siblings are more than a decade older than him, and his elderly father, who doted on him in his early years, passed away at the age of 72 when he was just seven.
But it was for this very reason that Ng, now 31, grew up being incredibly loved and looked after, but also feeling incredibly suppressed.
He said in a previous interview he gave, for instance, that he only learned how to clean, wash and cook for himself at the age of 23 — this was when he made an impulse decision to move out and rent a Novena apartment for half a year, until he ran out of money and decided he needed to seek his life outside Singapore's reclaimed boundaries.
And it would be this childhood, and his growing-up years, that would lead him to Warsaw in Poland, where he now lives. He originally travelled there to do a gig, and he ended up finding success in a local talent show with two others. That partnership eventually fizzled, though, but he decided he was so enchanted by Poland, its culture (and quite possibly also its beautiful girls), that he had to stay on.
"We can say that it was a one-way ticket. I decided to just apply for a temporary residency... I told my family, and my mom. At first she was against it, (but) then I told her the reason why and all this stuff, then she slowly accepted. And she couldn't change my mind, you know. When I want something, I do it. I really need it to happen, so, no matter how it takes or what it takes, I'd just go and get it.

So I told her, like, you know, I need to move out because I feel there's something lacking here (in Singapore) and I need to build my own identity and pursue my passion, and I want to see where this goes because living in Europe is very, like, good for my soul. So she knows that when I'm here I'm just, it's like you are stuck in a cage, you know? You're like a bird in a cage here."
It's arguable that his experience growing up and schooling here propelled him out of the country to eke out a life of his own, contributing to the person he is today, but one could also look at Ng the other way — as a classic case study of a talented misfit Singaporean who decided Singapore was not the optimum nursery to nurture his skills.
Solving the "brain drain"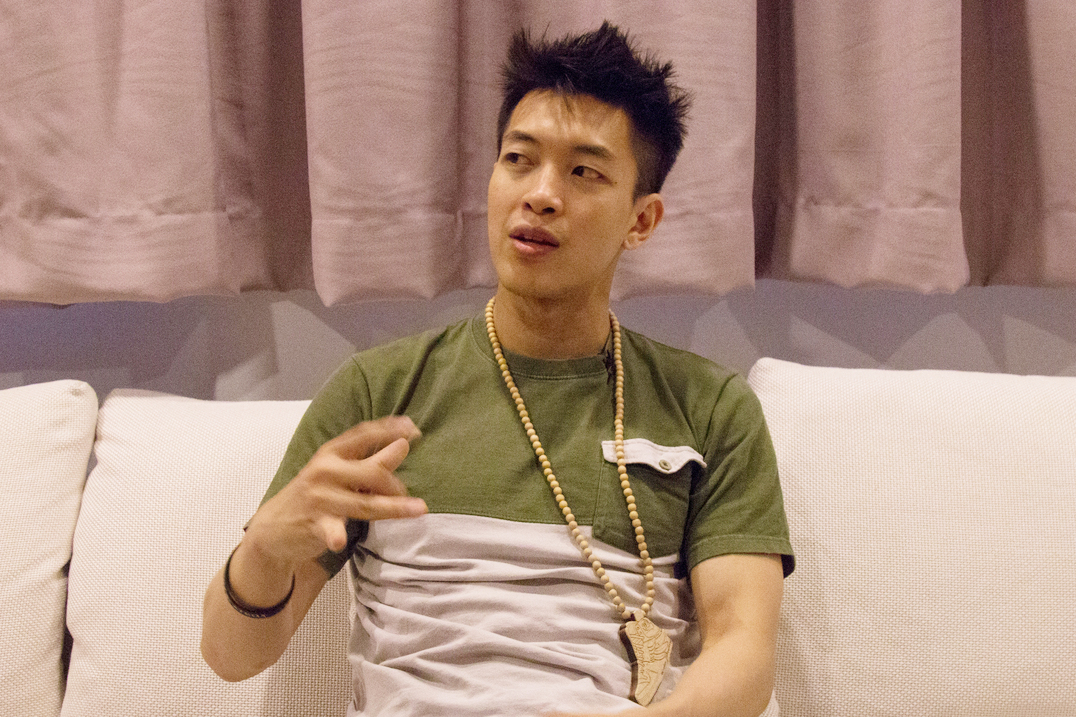 Of course, then, we had to ask Ng what it would take for him to come home for good. "Change the government", he said immediately, but later on, he launches into an epic explanation of his views — in a manner that makes surprisingly clear that this issue is something he has pondered significantly for some time.
"The government is doing a very good job, like in economical ways, like very good — respect, you know? Like, the development, is great. But they lack something, but this takes time because the country is very young, but it needs a very seasoned person... maybe entity? I don't know — that can lead the way in cultural values... in etiquette, in way of thinking, freedom of speech, knowing what to say, thinking before you say something. In learning how to behave, to act and things. All these things, it's not taught in school, you know?

So the only things that are taught in school is subjects, like, the practical stuff, but you don't have the things that is within you — the soul. So, without the soul, as I'm walking on the street all the time, you see a lot of soulless people who are afraid to express themselves, afraid of the laws, the rules."
Freedom of speech and expression is something he takes very seriously and feels very passionately about — certainly, a trait he inherited from living in Europe, but nonetheless he understands clearly the existence of things like O.B. markers, policies and laws that have given rise to a subconscious, psychological fear Singaporeans have in really speaking out. Or, for instance, taking to the streets in large numbers, in defiance of existing laws and restrictions.
Dangling grants and money, though, he says, is not an effective measure to take in the long term either.
"Money is just something, you know? These days, it's very easy to earn money, you know? If you think of something, an idea, you get money already. It's very easy if you find a way.

But then if you want to do something deeper, like, which has more meaning, money is not enough. It's more like, the culture, the values, the way of thinking, you know? That would bring the talented Singaporeans back to Singapore and they want to, like, work it.

If you see a seed growing, you go and say 'what, wow, it's so exciting', you want to be like the forefathers, and all would come back and be willing to help. But this thing — you need the culture, you need people to change.

It needs to evolve, like, if you want to bring these people down, you need the talented Singaporeans back here, you need to do something within the country."
Why we don't have more internationally-acclaimed Singaporeans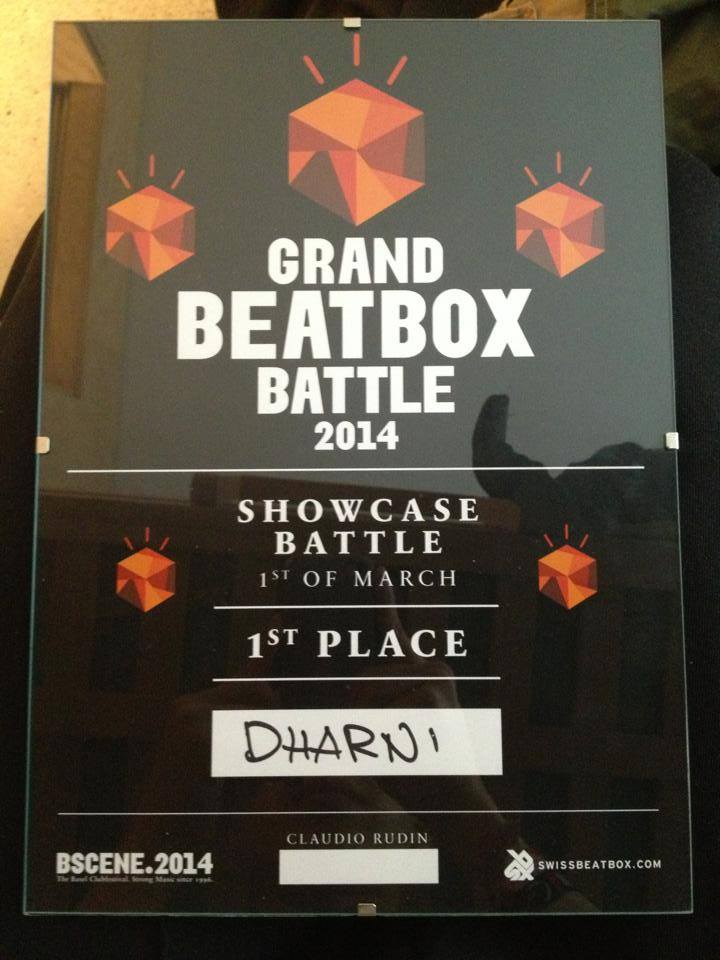 This links to Ng's take on why Singaporeans haven't produced more Joseph Schoolings, for instance — it is this fear of taking risks, the fear of putting all one's eggs in the basket of a seeming pipe dream:
"Because they need to push that limit; they need to know that they have nothing to lose or they have everything to lose but they don't care and they feel good about it, you know?

And if the government/people/role models would, like, say to the people, 'hey, you have everything to lose but if you really want that, go for it and we'd support you', wow, so perfect. People would be like, 'yeah, I feel better now', you know?"
So abuse the freedom Singaporeans exercise. Challenge the system of prevailing norms. Question, push the limit, Ng adds.
"You abuse the freedom, and then that's where you learn the limit. And once you learn the limit, then you know that's the limit, and then that's good. But people don't know that limit yet and then they are so afraid they are like, under, you know?"
The world as Dharni's oyster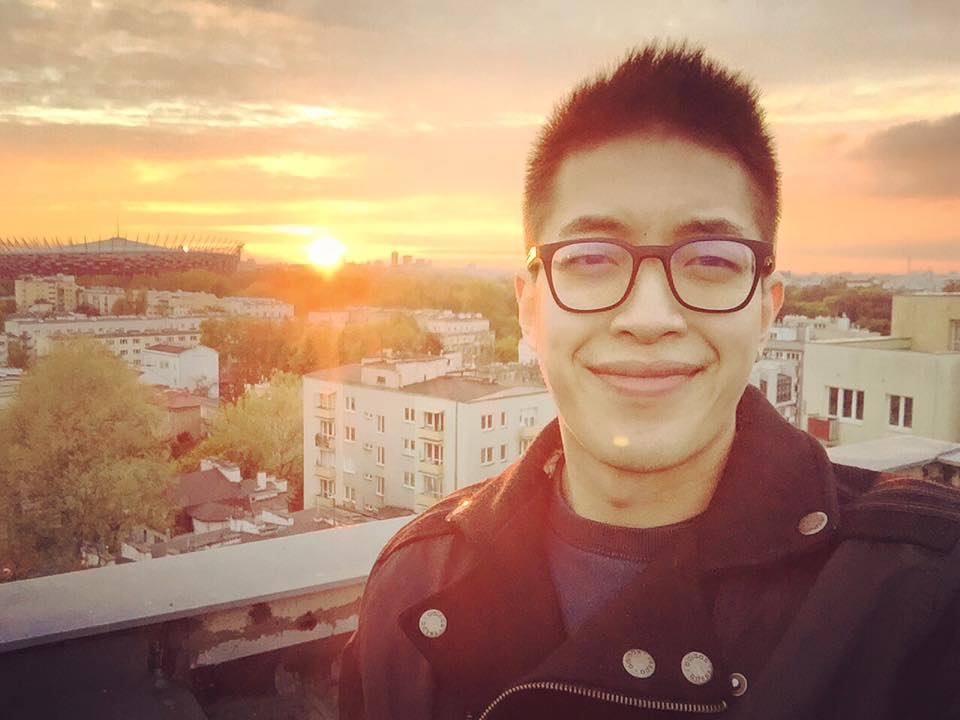 That said, his departure from here has helped him discover Europe — what he says is the beatbox capital of the world — and also the Chinese market, which he is most recently gunning to do more in.
A round of recent globally-viral videos where a MeiPai user hilariously tried to learn two beatboxing effects from him reignited this, too — earlier this year, Ng took on a China-based manager who assists him with reaching out to a Chinese audience, and his Weibo account now has hundreds of thousands of followers.
He shares that the MeiPai user connected with him, and they are planning a collaboration during his current China trip.
"So we'd like to venture into different worlds, just to test, step into the water and see how it is... I like where I'm at right now, like, Warsaw, I love it, like it's really organised... although I'd still like to, you know, check out different markets and see how we go because the world is very small right now."
And it's there that Ng makes his point: to be a successful, internationally-renowned Singaporean, you don't need to be based in Singapore. It doesn't matter if you're based in China, the U.S. or Poland, simply because of how connected the world is — as long as you feel comfortable in the environment, and its culture is one that helps you thrive in your craft, sport or other discipline, it's where you need to be.
And indeed, as far as this Singaporean is concerned, the world is truly his for the taking.
Top photo by Chiew Teng
If you like what you read, follow us on Facebook, Instagram, Twitter and Telegram to get the latest updates.