At 9.20pm on December 8, 2013, a 33-year-old Indian construction worker was run over and killed by a private bus at the junction between Race Course Road and Hampshire Road in Little India.
Angry passersby, many intoxicated, soon began to form a crowd. Many began to throw various items at law enforcement personnel, and within an hour 29 vehicles — many belonging to the police force — were destroyed or burnt by an angry mob.
[caption id="" align="aligncenter" width="700"]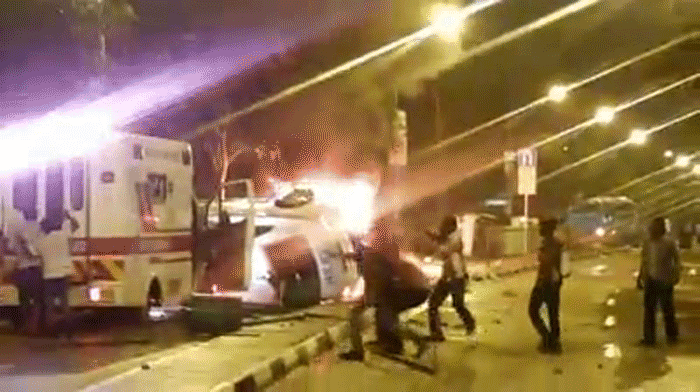 Source: Facebook[/caption]
Roughly 400 migrant workers were involved in the riot, and 159 police officers were sent to the scene. 54 of the responding officers and eight civilians were injured.
By 11.45pm, just over two hours later, the police had arrested 27 rioters, and the majority of the mob had dispersed. High-visibility patrollers continued the area, preventing rioters from regrouping.
[caption id="" align="aligncenter" width="649"]
Source: Work Fair Singapore[/caption]
And, at 6.45am on the morning of December 9, Race Course Road re-opened to traffic.
This dramatic ordeal, short-lived as it was, came to be known as the 2013 Little India riot. It was the first riot of such scale and seriousness in Singapore since the 1960s.
The riot would change the face of the Little India area drastically.
Some of the changes are visible, even today. Others, not so much.
The obvious
Shortly after the accident, Prime Minister Lee Hsien Loong ordered a Committee of Inquiry (COI) to investigate the circumstances leading up to the riot, how the incident was handled, and the measures used to manage areas where migrant workers congregate.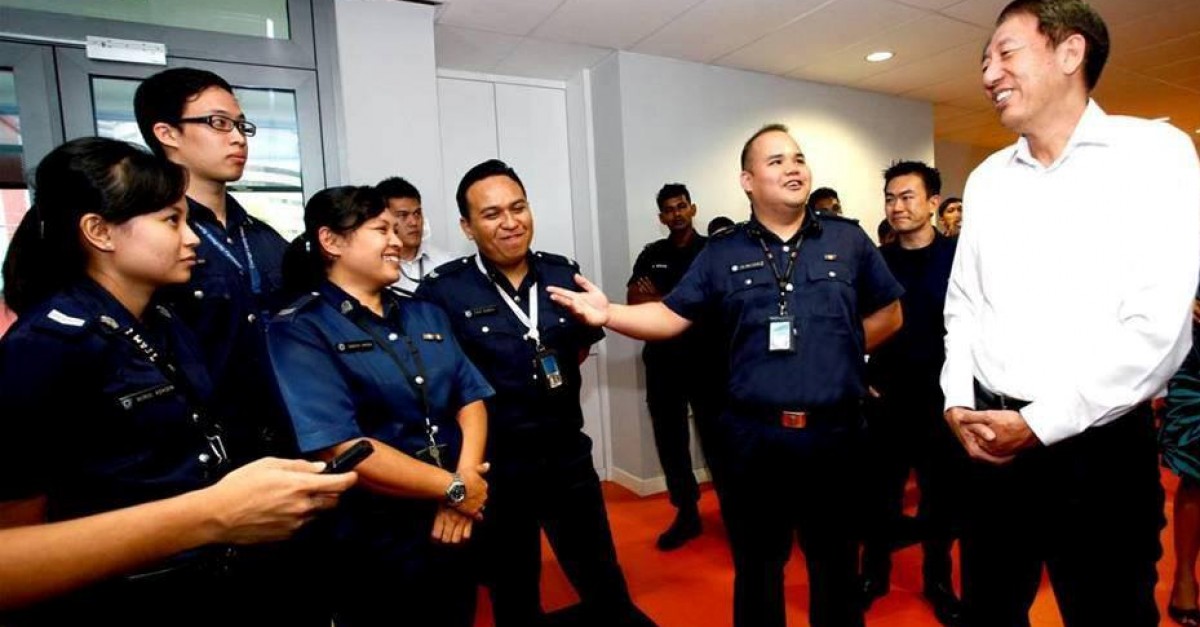 The COI's findings led to the development of several post-riot measures:
1. Restrictions on alcohol sale and consumption
Little India is now a designated Liquor Control Zone, meaning that the purchase and consumption of alcohol between 10pm and 7am is prohibited. In addition, alcohol retailers in the area cannot sell alcohol from 7pm on Saturday evenings to 7am on Monday mornings, and on public holidays.
2. Bus services
Buses must leave Little India by 9pm, severely restricting the amount of time that migrant workers can spend in the area if they need transportation back to their dormitories.
3. Increased security
After the riots, there was a sharp increase in the number of security cameras and street lamps installed throughout Little India. Additionally, there is a greater police presence in the area, particularly on weekends. Migrant workers are frequently asked to show identification to auxiliary police, who patrol at all hours.
4. Other measures
In order to prevent large gatherings and public disturbances, migrant workers are now further discouraged from congregating in non-designated areas, entering HDB property, and loitering in groups.
Signs such as this one have always been commonplace, but the enforcement of the restrictions they highlight are now stricter in the Little India area.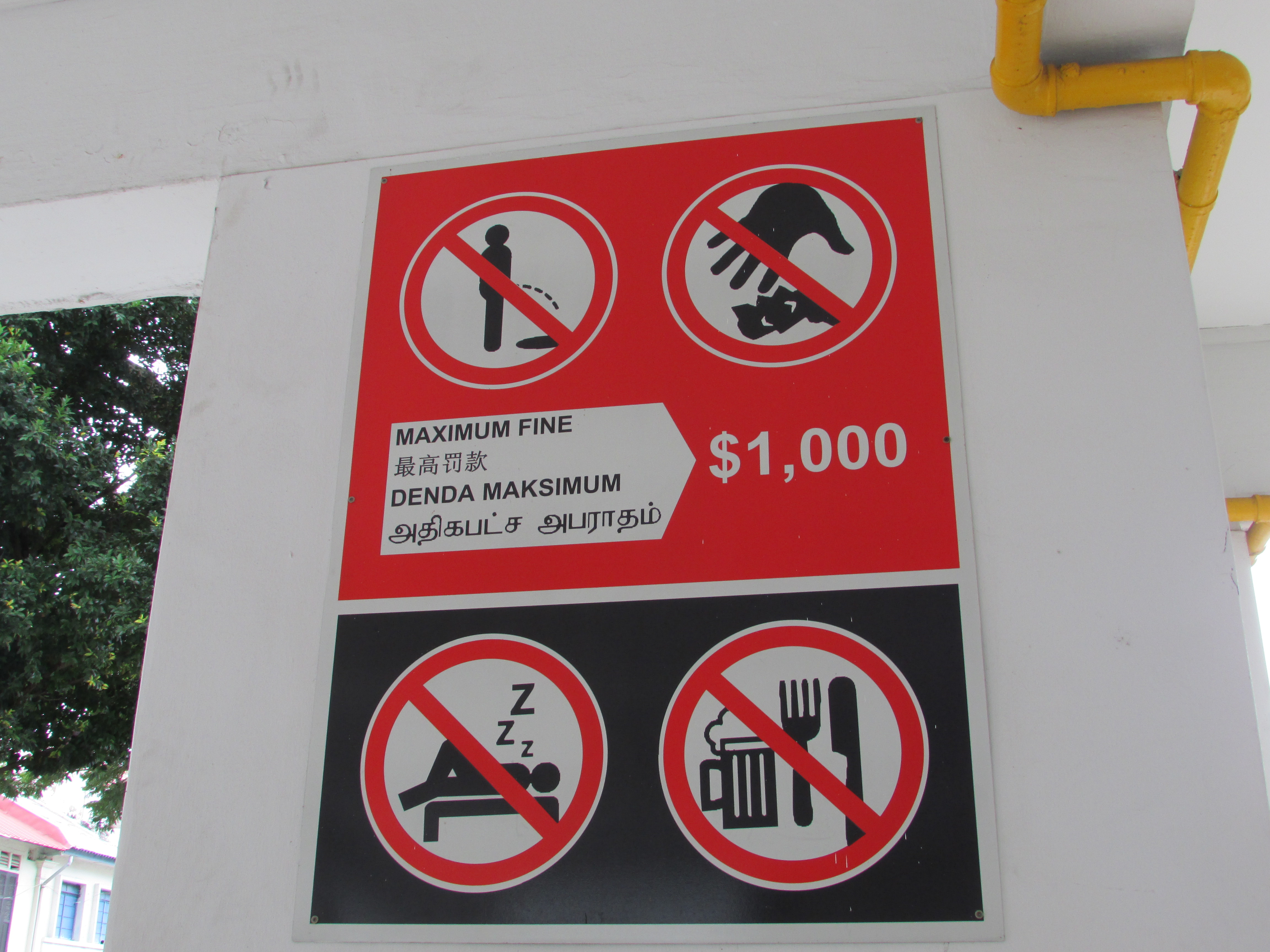 The less obvious
The aforementioned government regulations have led to other consequences, particularly for migrant workers.
Strict regulations on when and where migrant workers are allowed to meet, along with the decentralisation of dormitories and recreation centres, has made it increasingly difficult for migrant workers to even travel to Little India, much less stay there for extended periods of time.
The government has provided many services and shops in new migrant worker dormitories, which are nested on the outskirts of the island, so that the trip is unnecessary.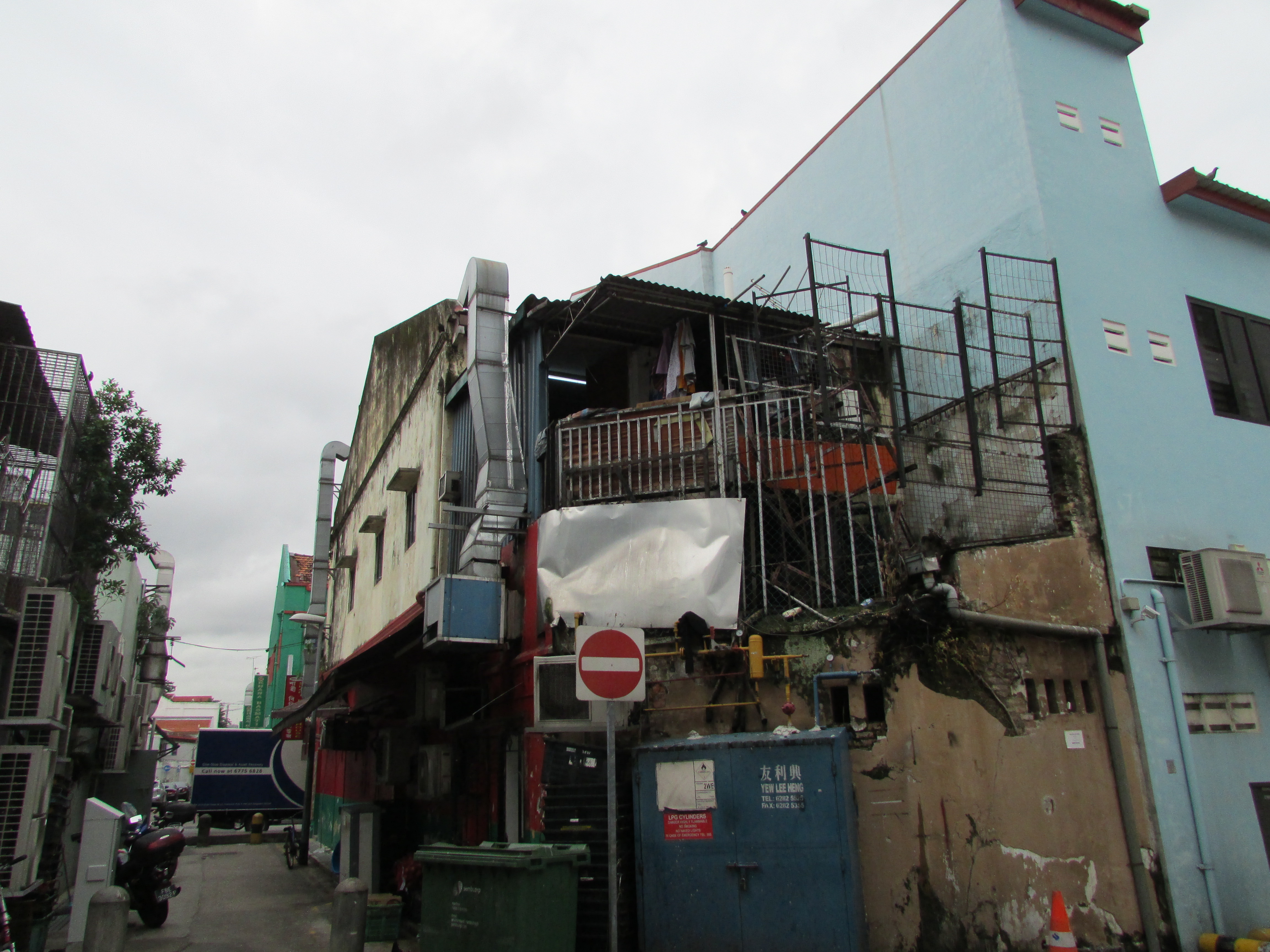 As a result, many businesses catered towards migrant workers, such as the famed Sajeev Digital Studio and traditional barbershops, have seen business reduced by as much as 50 per cent since the riots occurred. Many shops only see customers on Sundays.
And when migrant workers do manage to meet up, they generally do so in heavily-monitored, designated open areas where police patrol nearby.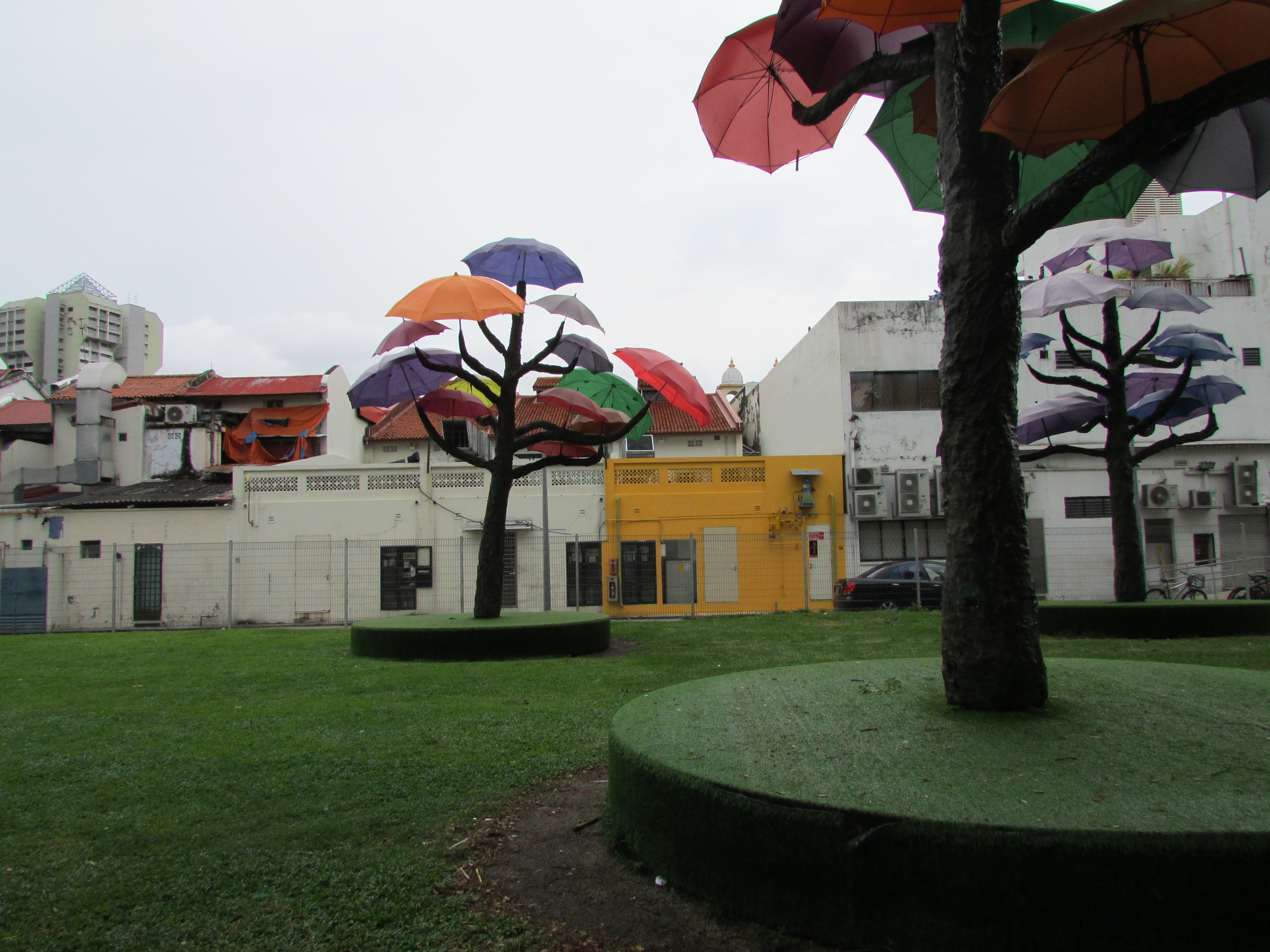 Even Little India's red light districts have been affected by the post-riot measures with a declining migrant worker clientele.
Want to learn more?
Say XiangYu, a Singaporean who has lived in Little India for the past seven years, is the founder of Little India Adventures, a project which aims to share an insider's look at how Little India has changed since the riot.
She conducts walks of the neighbourhood, focusing not on history, but on the culture that continues to thrive in the area.
Though you will see the sights, eat the food, and meet the locals, you will also get a much broader view of the fascinating area, and how it has changed in recent years.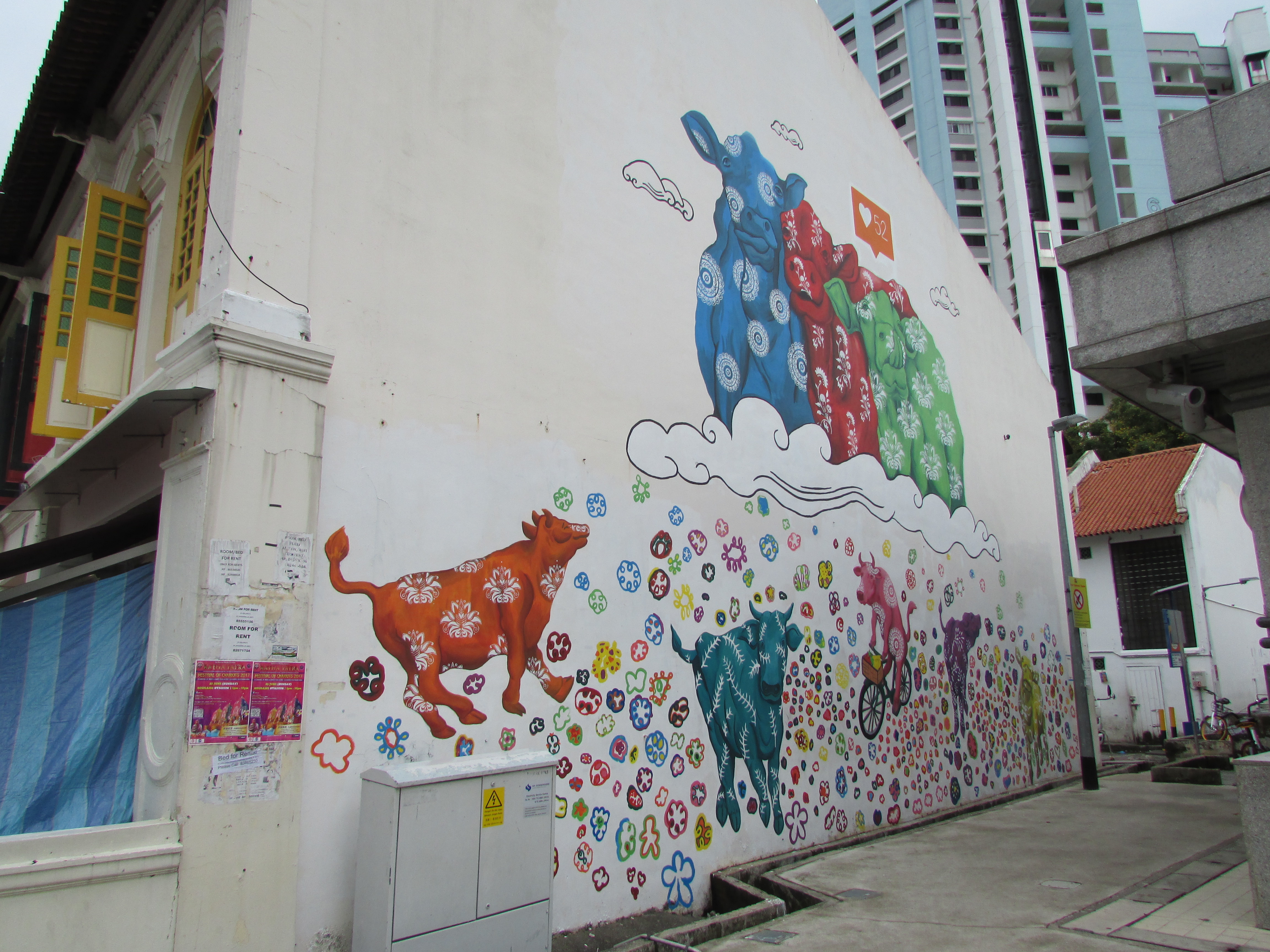 The 2013 riot was an event that shaped Singapore's modern history, and it's crucial to look closely at how the aftermath has affected us in nuanced, unexpected ways. That is Little India Adventures' goal, one tour at a time.
If you are interested in a walk, you can contact Little India Adventures via Facebook.
Top photo from Wikipedia.
1819 is a labour of love by Mothership.sg where we tell stories from Singapore's history, heritage & culture. Follow us on Facebook, Instagram and Twitter!
If you like what you read, follow us on Facebook, Instagram, Twitter and Telegram to get the latest updates.