In case you didn't know, there are two statues of Stamford Raffles statues in Singapore.
One is white in colour and located on the bank of the Singapore River known as the Raffles Landing Site.
[caption id="" align="aligncenter" width="740"]
Raffles statue at Boat Quay. Source: Visit Singapore[/caption]
And the other, which is black in colour, is located at Empress Place, in front of Victoria Memorial Hall. It is also the oldest of the two.
According to the National Museum of Singapore, the Empress Place statue was sculpted by famed sculptor-cum-poet, Thomas Woolner, and was unveiled 130 years ago today, on June 27, 1887, during Queen Victoria's Golden Jubilee Day.
The bronze statue was nicknamed orang besi (or "iron man" in Malay).
A little known fact about the statue is that Woolner traced a map on the base of the statue. The map showed the area around the Straits of Malacca, metaphorically alluding to Raffles "setting foot" on British Malaya.
The statue was originally located at the Padang, which meant that it was often hit by stray footballs during matches. Spectators also often sat on its base for a good view of the games on the field.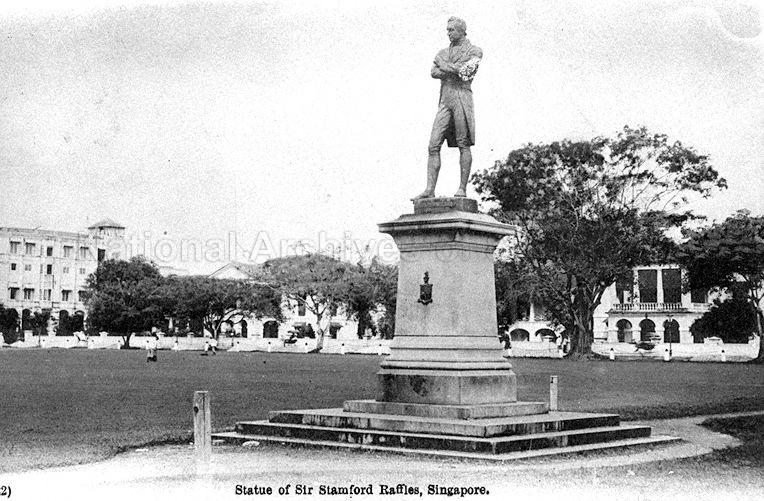 This led the colonial authorities to feel that a more dignified location was required for the statue. Hence, the statue was moved to Empress Place on February 6, 1919, during the Centenary Celebrations of Raffles' founding of Singapore.
The placement of the statue was such that Raffles faced the mouth of the Singapore river - his supposed landing site (where the white statue stands today).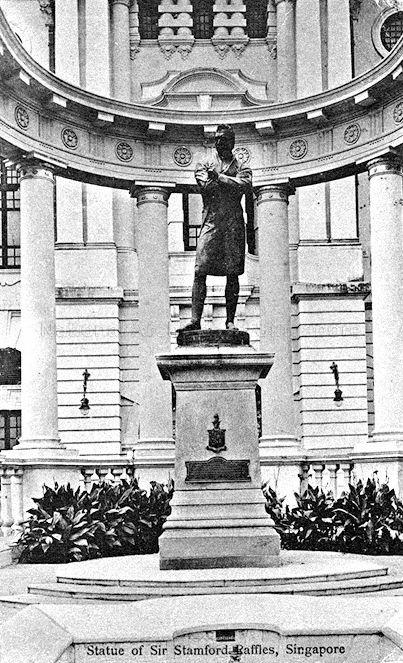 The old statue was shifted to the Syonan Museum (present day National Museum of Singapore) briefly during the Japanese Occupation, but the British colonial authorities returned it to Empress Place in 1946 where it stands till today.
Top image from YourSingapore.
If you like what you read, follow us on Facebook and Twitter to get the latest updates.
If you like what you read, follow us on Facebook, Instagram, Twitter and Telegram to get the latest updates.