Passengers travelling with Singapore Airlines (SIA) will soon be able to feast on a variety of local in-flight delights from July 2017.
This is part of SIA's 70th anniversary celebrations and in conjunction with the Singapore Food Festival.
Choices aboard
Depending on what flight you are on, the availability and variety of local dishes to choose from differs.
If you're travelling on first and business class, you'll be able to order the following dishes:
1) Chicken Rice
2) Nasi Lemak
3) Fishball Kway Teow Soup
4) Prawn and Chicken Laksa
5) Peranakan Hokkien Mee Soup
Meanwhile, premium economy and economy class passengers have less to choose from:
1) Char Siew Rice
2) Fried Carrot Cake
3) Hainanese pork chop
While it's a nice touch, Singaporeans weren't necessarily impressed with the sneak peek of how the in-flight food looks like, especially the fried carrot cake.


Prawns in our carrot cake
Well, prawns in carrot cake is nothing new.
According to tourist-friendly website YourSingapore, hawkers at Chomp Chomp Food Centre and Maxwell Road, for example, have been serving carrot cake with prawns.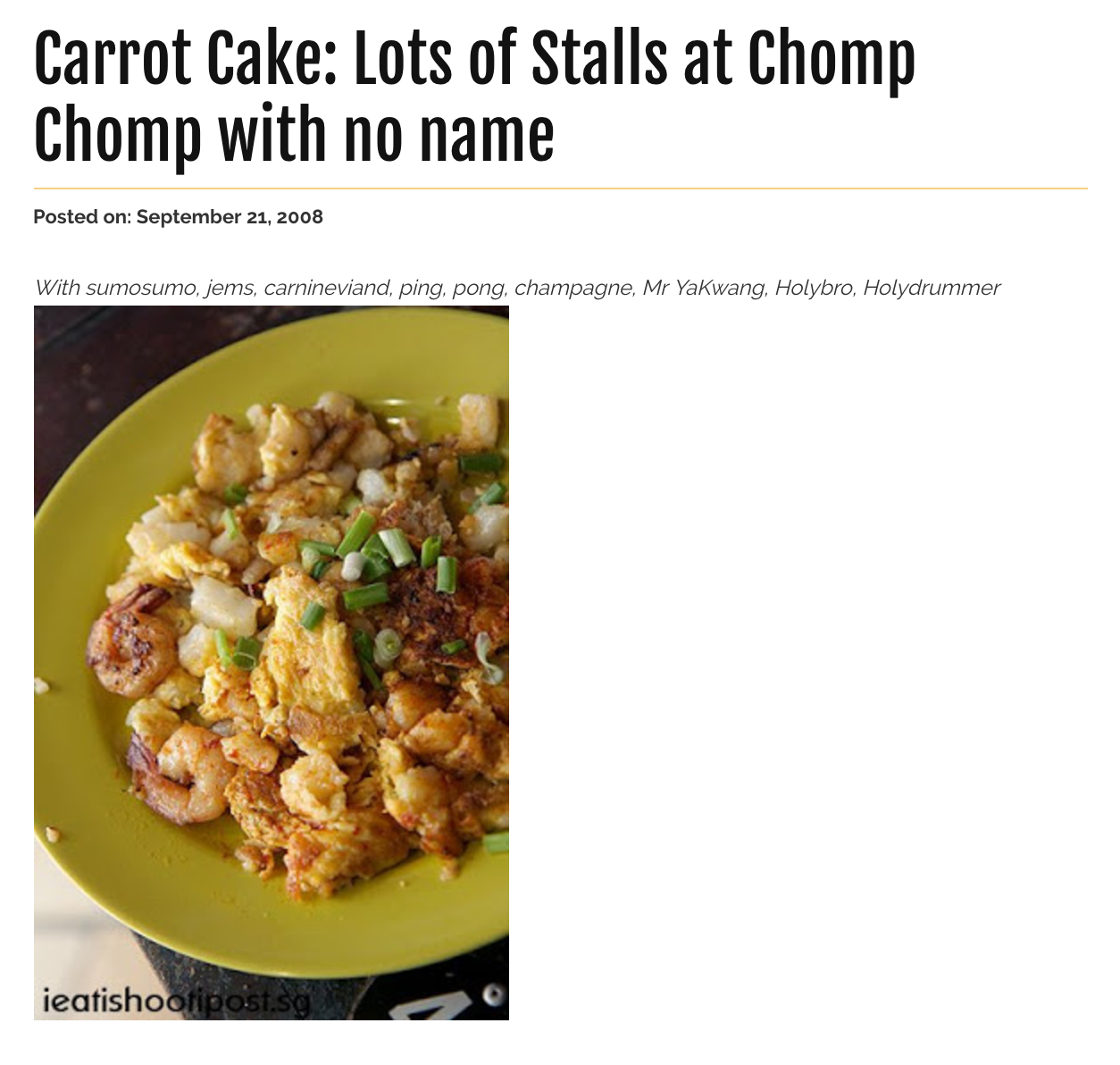 Neither is SIA the first airline to carry the newfangled "interpretation" of carrot cake.
SilkAir had already introduced fried carrot cake with prawn on their Business Class flights since last September.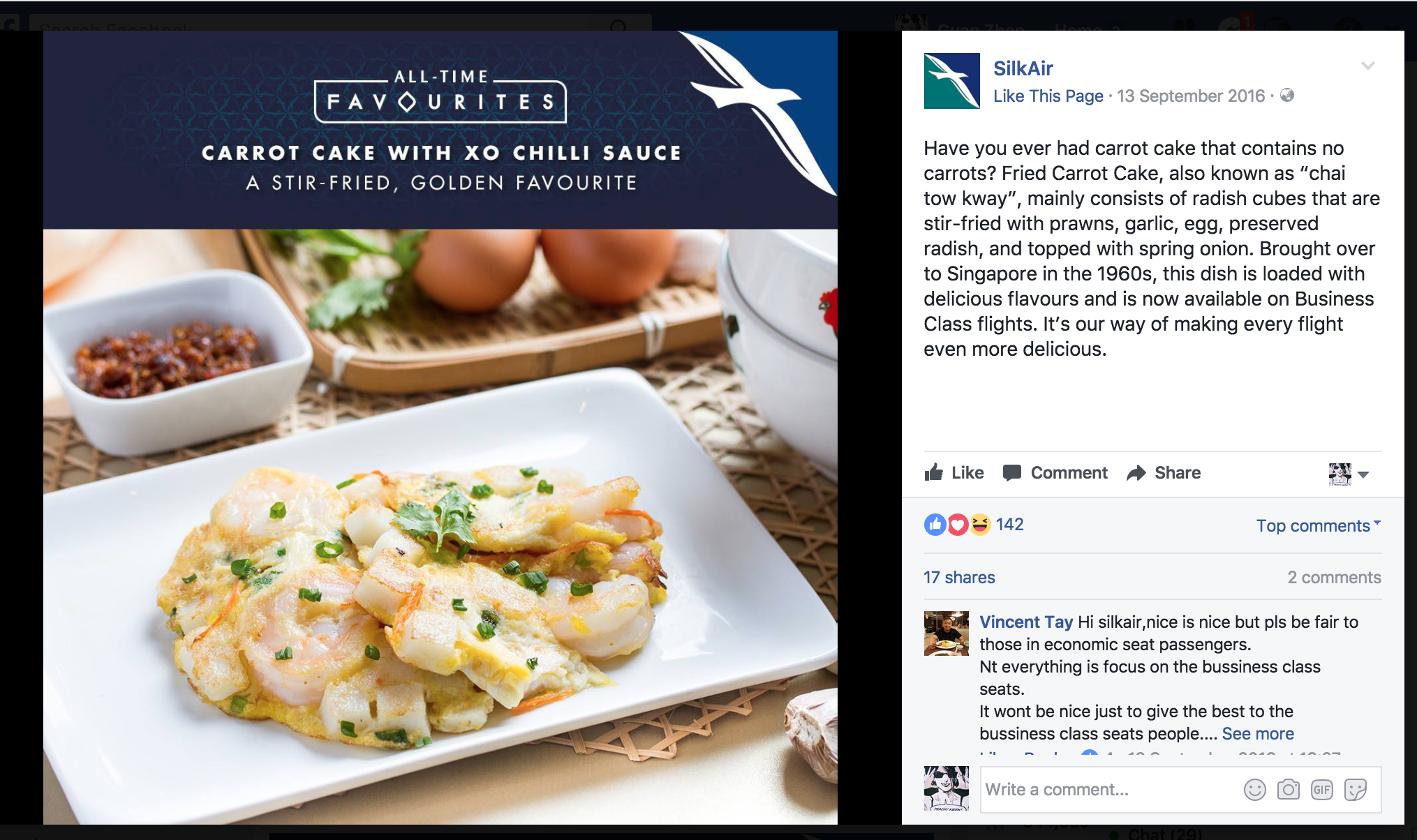 In fact, it's probably more puzzling why chicken rice is only available from business class onwards, since prawns are probably more premium.
However, some of these dishes are currently only available through pre-orders via the airline's Book the Cook service, but will make it into the in-flight menus by July this year.
If you like what you read, follow us on Facebook and Twitter to get the latest updates.
If you like what you read, follow us on Facebook, Instagram, Twitter and Telegram to get the latest updates.