Being an entrepreneur is all the rage these days. Working in a big corporate giant? Not so much. The glam factor is simply not there – why be a mere cog in the wheel when you can be your own boss, amirite?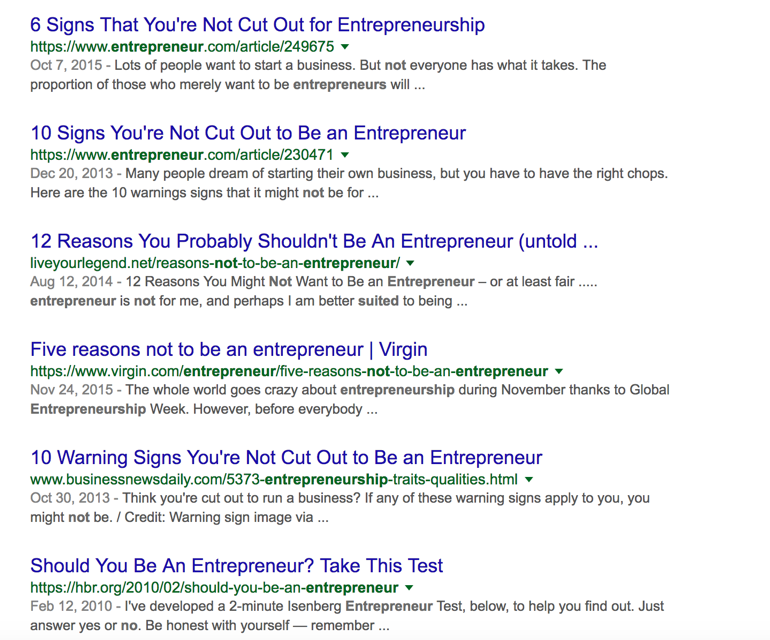 Screenshot from Google
Well, there are plenty of articles out there on how to see if you're not suited to become an entrepreneur. (And SMEs, for that matter). But articles warning people about the perils of working in a MNC? Not so much.
With that in mind, we give you five warning signs that show why you should not join an MNC. Or that maybe you should.
1. You hate having to specialise in a particular field.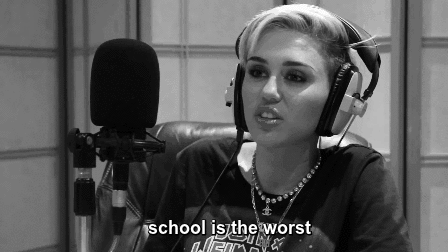 In MNCs where the division of labour is geared towards achieving high levels of efficiency, your role is likely to be highly specialised.
And to ensure your proficiency and efficiency are at their optimum, some MNCs will sponsor your part-time MBA, training courses, educational programmes, language training and/or professional qualifications.
MNCs that sponsor and send their staff to get MBAs include McKinsey and Company, PwC global strategy consulting team Strategy& and even Singapore-based MNC Capitaland.
In some cases, MNCs have in-house training facilities (e.g. Unilever and Visa) for leadership courses tailor-made for the organisations.
Why this may suck: After 16 years of formal education, continuing to study can be a bit much. You already have a degree. No need to go through all that pain again, right? Duh.
Why this may suck less: You can always request for a transfer to one of the several dozen other departments, if you need a change of environment or are just looking to diversify your skillsets.
2. You hate networking
The bigger the company, the wider your social network is expected to be.
You also get to learn from many senior colleagues – willingly or otherwise.
MNCs like Mastercard and Dentsu have access to mentorship programmes such as the NTUC U Circle Future Leaders Global Programme; even connections with your peers from all walks of life might translate to opportunities a couple of years down the road.
Why this may suck:  Having many colleagues means you need to make a lot of tiring small talk and establish relationships with people. How stressful.
(And it's even more challenging if these people come from different cultures and speak different languages.)
Why this may suck less: The sheer size of the organisation means you'll have an expanse of opportunities to meet other peers and learn from them, without having to step too far beyond the organisation. That's a gift for any introvert who understands the need for networking but finds it hard to approach strangers.
3. You hate spending time away from home
Is this you after spending 3 days away from Singapore?
Being global companies, it's not uncommon that MNCs have offices popping up all around the world -- especially in Brazil, Russia, China and India.
As a newly-minted graduate, the chance to work abroad may arise -- and you'd take it up, even if it's out of your comfort zone. Why? Because everyone knows such experience is essential to rising up the ranks.
Why this may suck:  Not everyone wants to go experience new and exciting work environments, or learn new languages. Or maybe your partner is the clingy type who has to see you every single day.
Also, some people are just content being frogs in a well. And that's nothing wrong with that.
Why this may suck less: Think about your career prospects or having an increasingly close-minded outlook in a globalised world.
Getting the hell out of Singapore ensures that you'll remain an attractive hire -- because overseas experience. We're not the only ones to say so; Labour Chief Chan Chun Sing agrees as well. Listen to him.
4. You hate following SOPs and guidelines
You think following the rules is for suckers
The acronym "SOP" is synonymous with "red tape", which is often euphemism for rigidity and inflexibility. Large corporations have their fixed way of doing things; "tried and tested", they'll tell you.
Why this may suck: Following procedures can be downright annoying if you're a genius who learns at twice the speed of light.
Why it doesn't actually suck so much: That said, it's probably not too shabby if you're a being of ordinary intellect.
As a freshie in any company, MNC or not, SOPs probably do more good than harm (remember the fatal SMRT accident?).
Let's be brutally honest. Complaining about SOPs restricting your progress is an excuse. If you really want that promotion, you'd be mapping out your game plan, using the multitude of channels available to get yourself ahead while still respecting established rules.
Instead of just grumbling about it. #wakeupyouridea
5. You're averse to anything long-term. #ageofuncertainty
Security? Pfft. You live and breathe adrenaline.
Singapore continues to attract major corporations that are willing to sink money into our economy and set up their regional headquarters here.
These MNCs will continue to pump in significant investments, because of the conducive climate, business-friendly practices and skilled labour force we have here.
Which means they won't be bolting anytime soon.
Why this may suck:  If you enjoy risk and volatility, that's bad news. Also not a good thing if you're big on all that talk about individuality when being in an MNC is about alignment with a broader mission.
Why this may suck less: Being in a big corporation for the long haul doesn't mean you will lose all individuality day after day and become a white-collared ghost. That's just overly dramatic.
Company-wide events and inter-departmental gatherings are the perfect chance for you to exposed to a range of experiences. Which means more avenues for you to channel that unstoppable creativity of yours.
A job that gives you a whole lot of exposure working with different nationalities, a global perspective, skills to communicate across cultures, opportunities for training and mentorship -- and you're worried about it being dull?
Siao ah.
Top image adapted from Getty.
This sponsored post is the seventh in a series about #SGMNCs and their contributions to our little red dot, and fuels Mothership.sg so we can ourselves dream of becoming one someday.
If you like what you read, follow us on Facebook and Twitter to get the latest updates.
If you like what you read, follow us on Facebook, Instagram, Twitter and Telegram to get the latest updates.