Glamping, a play on the words, "Glamour" and "Camping", is an activity that combines the adventurous factor of traditional camping with hotel-style accommodation.
It is a trend with nebulous origins, but the new-age version can be traced back to affluent British adventurers in 2005 who wanted to experience the outdoors without having to sacrifice modern comforts, such as those found in high-class hotels.
In Singapore
According to The Straits Times (ST), Glamping first arrived on our shores in 2012, but didn't manage to catch on.
Five years on, Glamping is beginning to gain popularity here, as Singaporeans are probably feeling more venturesome now with all the new nature trails opening up.
And as if the concept isn't already fancy enough, businesses catering to this style of camping have also started to sprout up - so Glampers wouldn't need to do all the dull preparatory work themselves.
A quick search on Airbnb would bring you several listings, mostly from a host by the name of Lydia.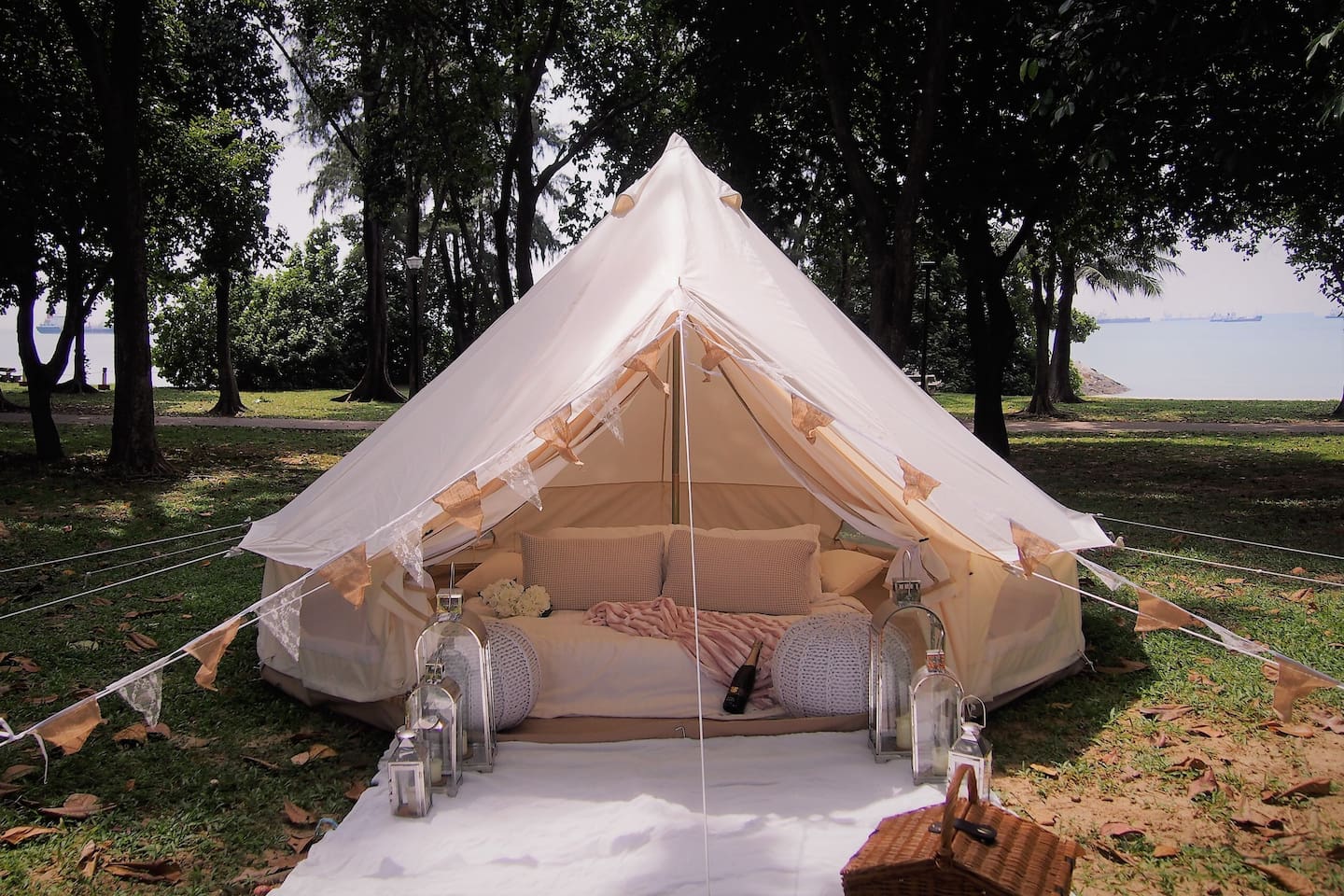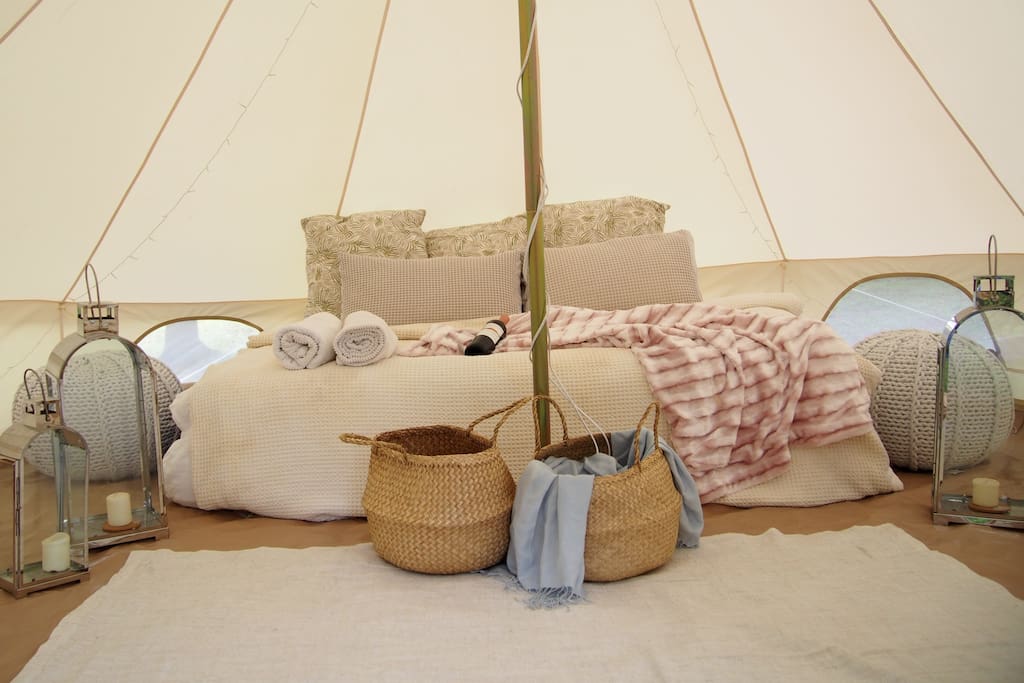 She provides medium-sized to big bell tents that come with proper beds, fresh towels, hurricane lanterns, and even a well-stocked mini bar.
More Glamping providers
These Glamping businesses have also taken to Instagram to advertise their services.
Here's one that offers beautifully printed bed linen, and even single beds for people who want to Glamp together, but sleep separately.
And one which has created its own variation of Glamping - by bringing it indoors. So it essentially means camping in a luxurious tent... in the comfort of being indoors.
However, before you rush off and start Glamping, do note that camping is only permitted by the authorities at some areas in East Coast Park, Pasir Ris Park, West Coast Park and Pulau Ubin.
Also, campers would need to apply for a camping permit with NParks before doing so.
Here's a totally unrelated but equally interesting article.
If there's one equation every S'porean needs to understand, it's how public transport fares are calculated
Top photo collage via Instagram.com/glampingsg and Instagram.com/theglamco.events
If you like what you read, follow us on Facebook and Twitter to get the latest updates.
If you like what you read, follow us on Facebook, Instagram, Twitter and Telegram to get the latest updates.