This is a post by Facebook user Karish Kaur on Apr. 14, accompanied by screenshots of a certain youtube video. In her post, Karish called popular Singapore YouTube channel Night Owl Cinematics (NOC) "society's cancer."
'>
What might have been most arresting about her post would be the following line:
then "you girls look like shit leh". i'm sorry but is there something wrong with looking like an indian? do not even get me started on your flat features. like just please if you need some sponsorships for mirrors let me know ill sell everything i own to buy you all mirrors. "LOOK LIKE SHIT"
That's an incredibly emotive post, but how did we get here in the first place?
For that, we have to go back to Apr. 13, where NOC uploaded a makeup video in anticipation of Coachella, a music festival held in the US.
Here it is.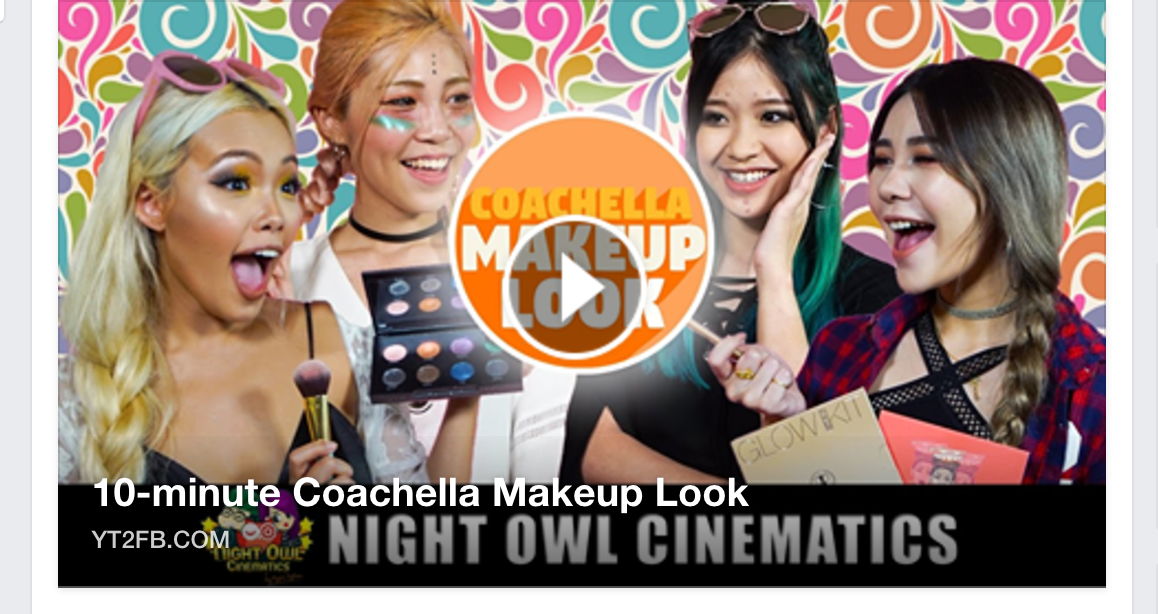 This was the video that sparked this whole fiasco.
At some point within the video, the NOC cast members made these comments.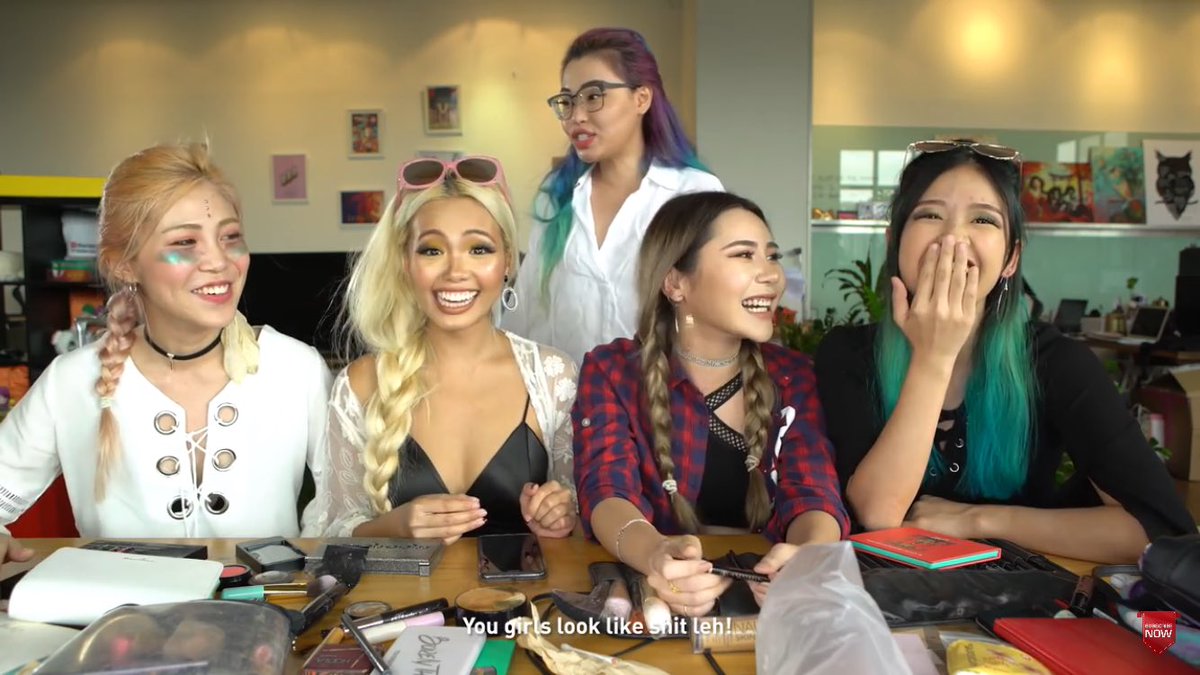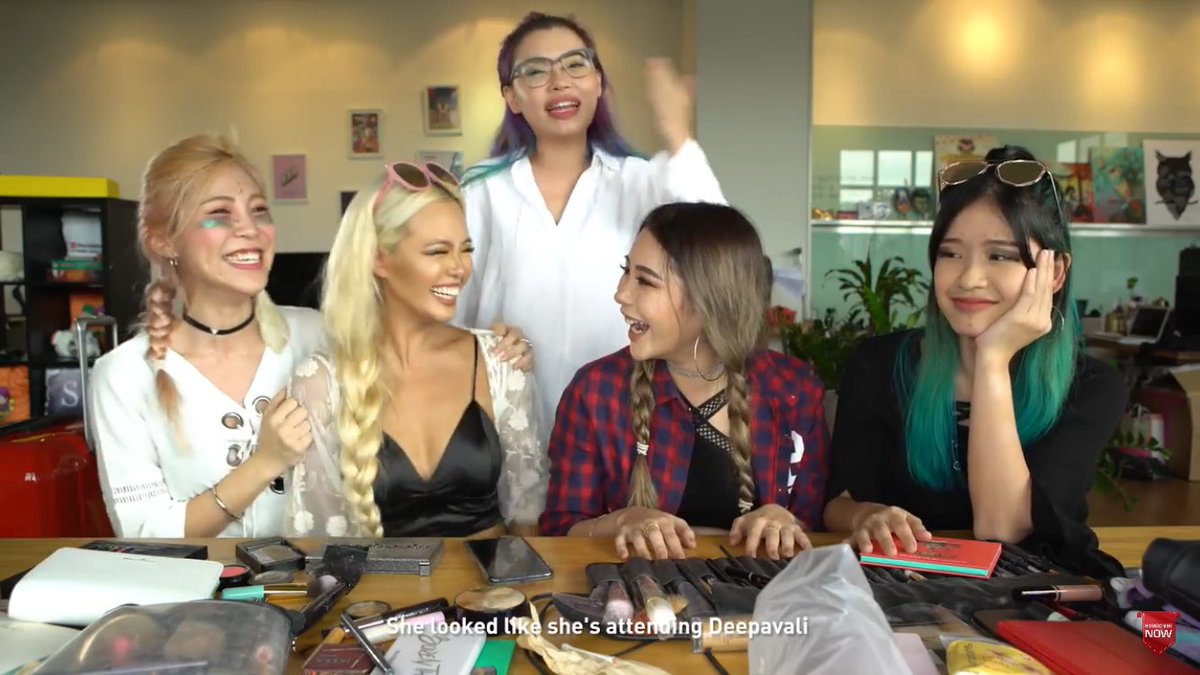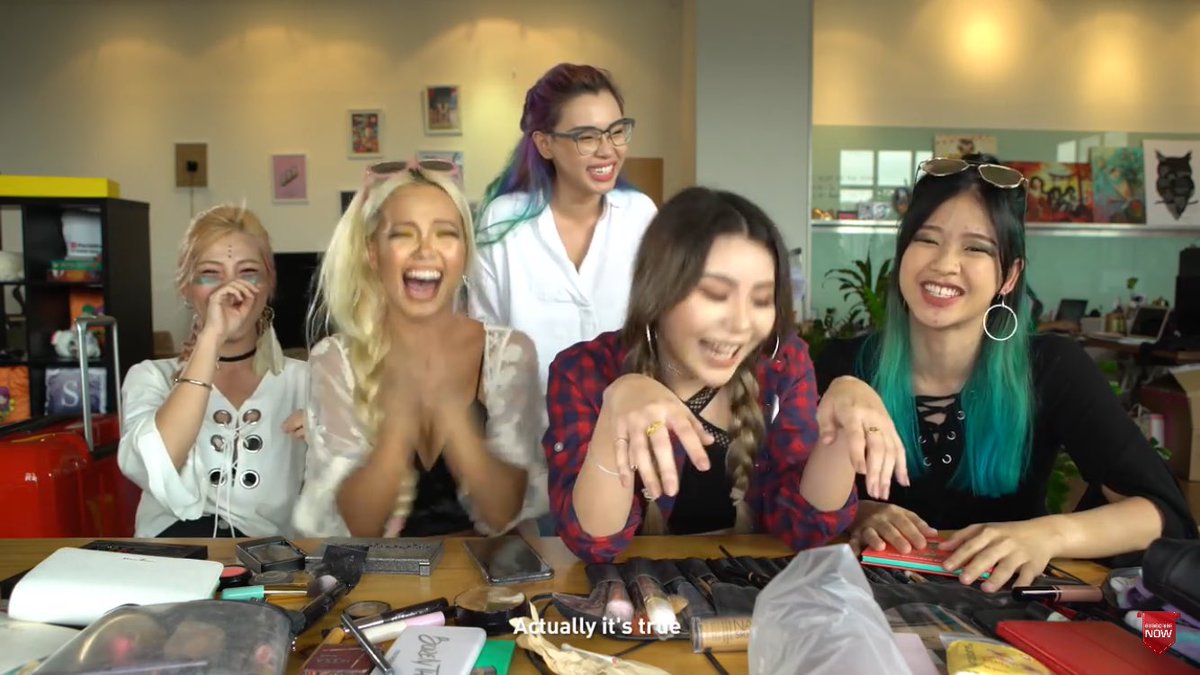 Which many, on Twitter especially, felt was inappropriate.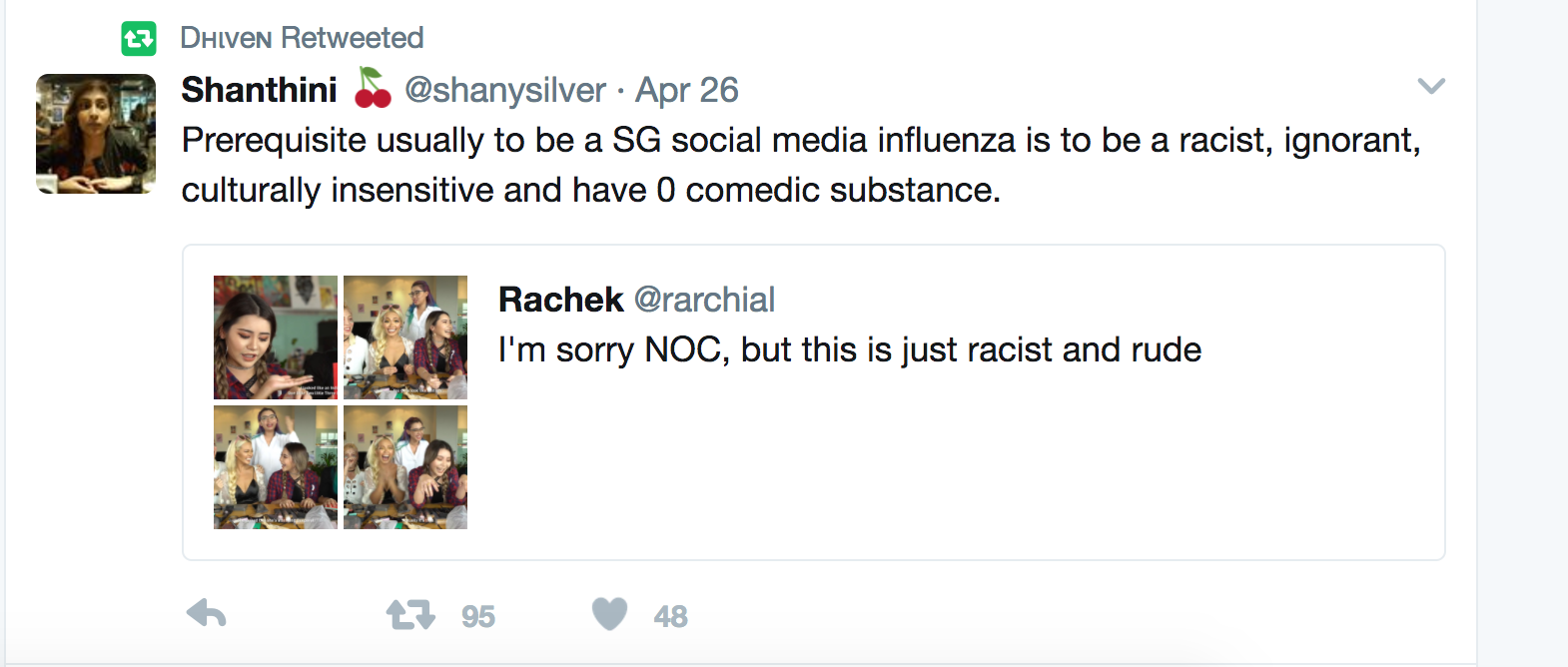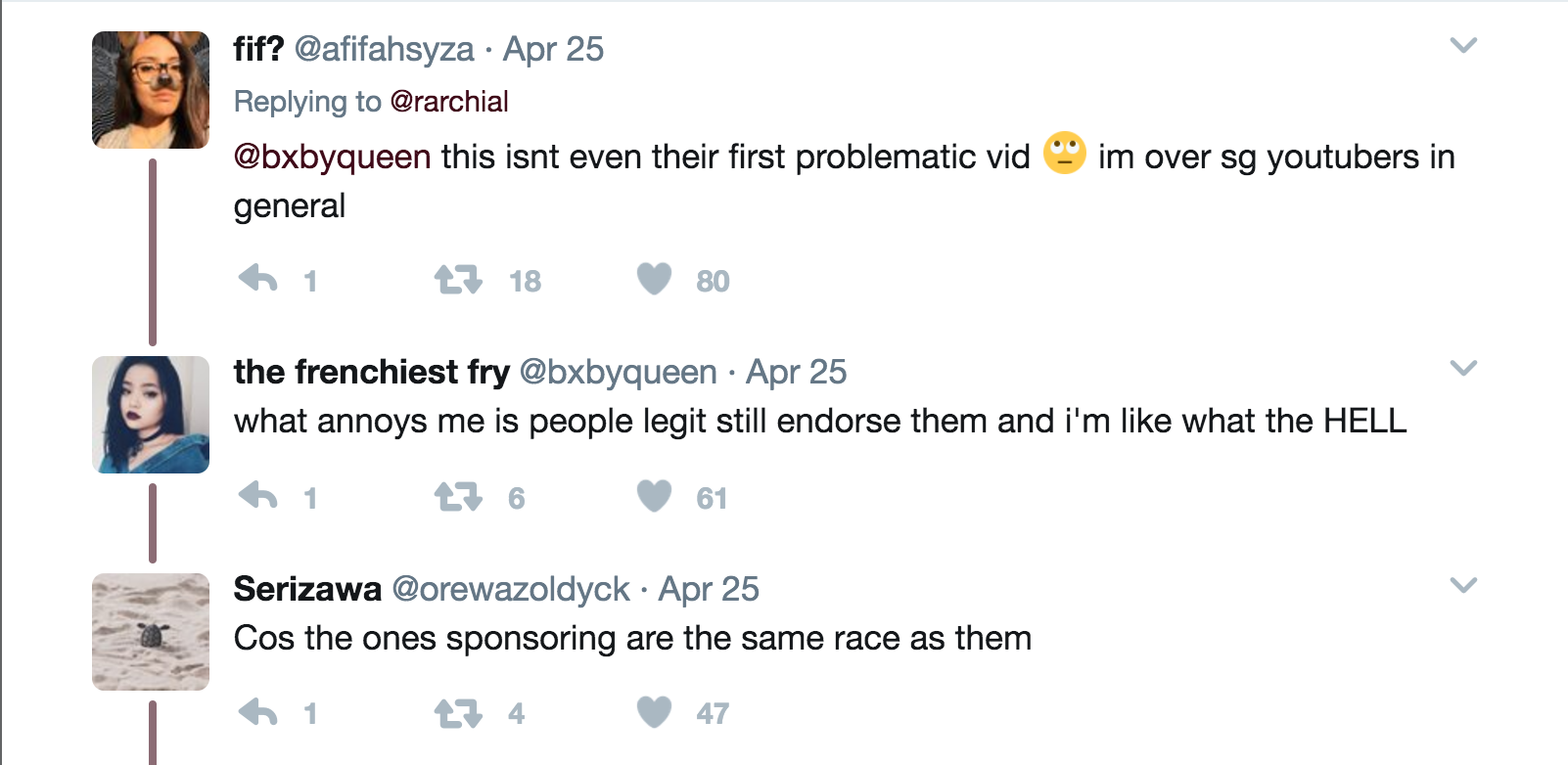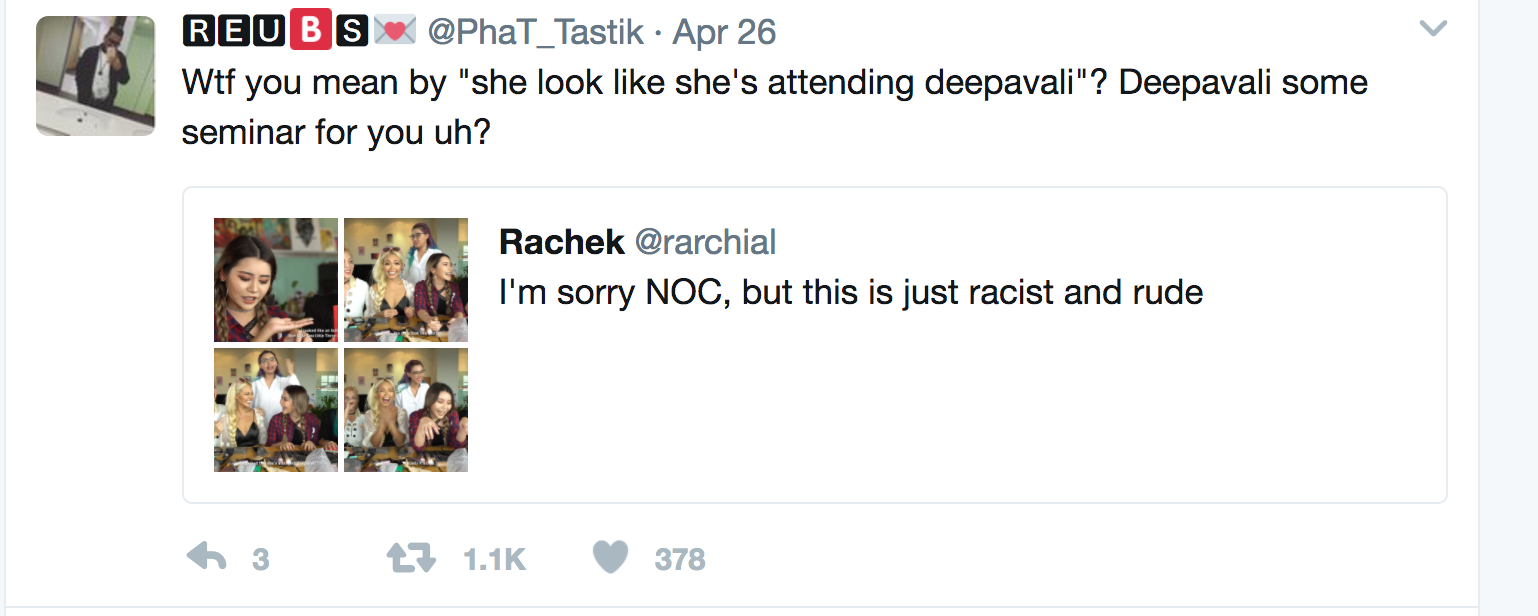 Although some skipped a few hierarchical steps to achieve it.

Apologies
Perhaps it was this backlash that prompted NOC to take down the video, and issue this apology.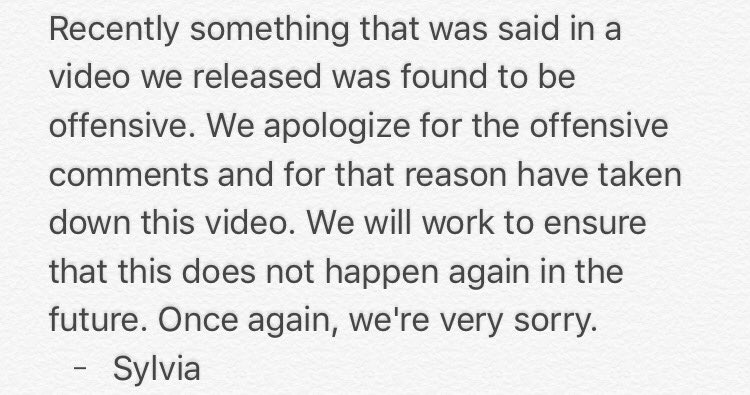 But this hasn't sat well with everyone.
Which would explain the very first Facebook post you saw, many who viewed the video as a sign of racism.
Others didn't think it was that big a deal, and that perhaps this might have been a case of heightened sensitivities.

And some felt that acts which might be racially insensitive in nature should not immediately be tarred with the racist brush.

History
It's also possible that Twitter didn't accept their apology so well because they felt that this wasn't a one-off thing, seeing racist undertones in their previous work.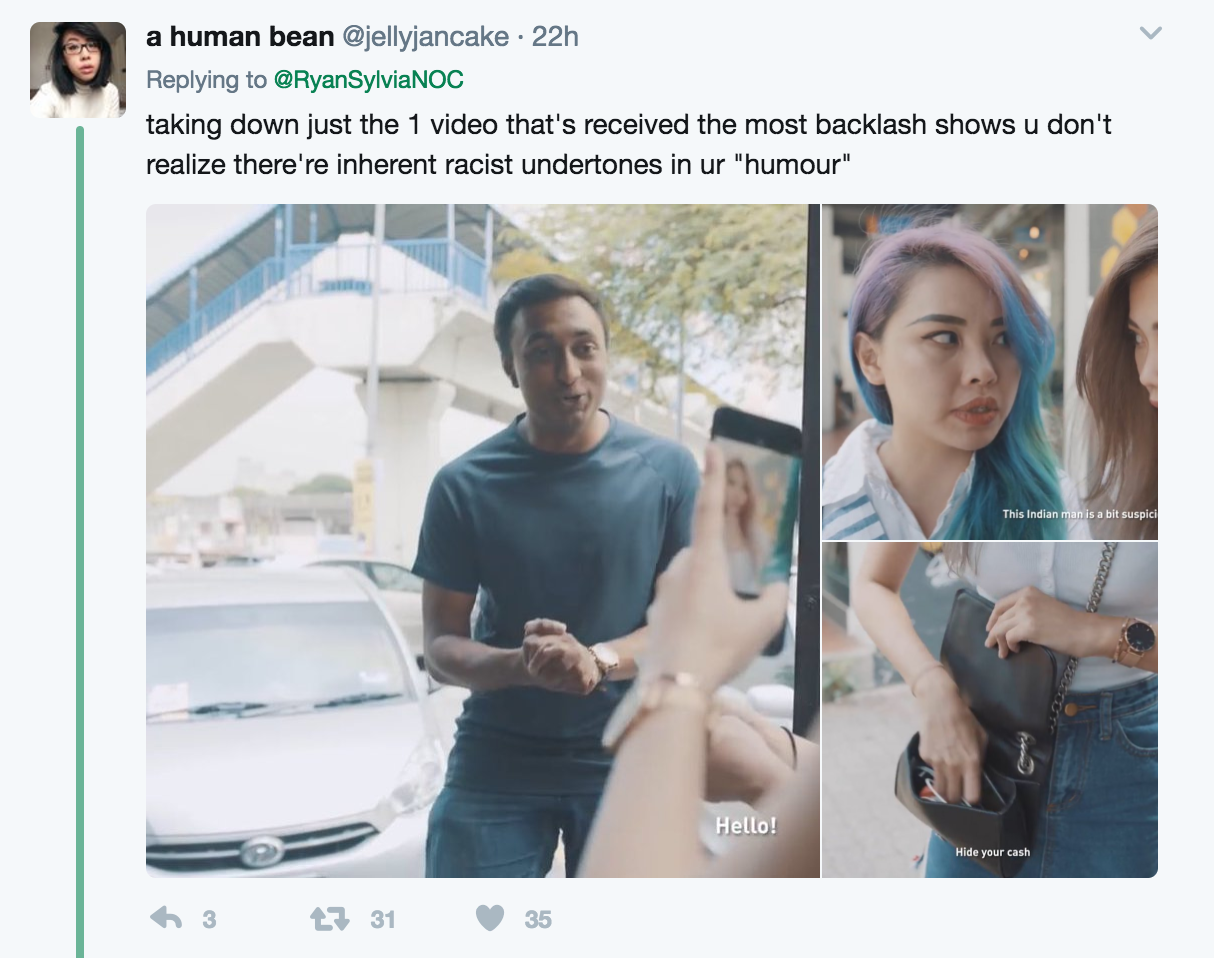 Amidst the anger, one user tweeted with what he felt was the best way to address the issue: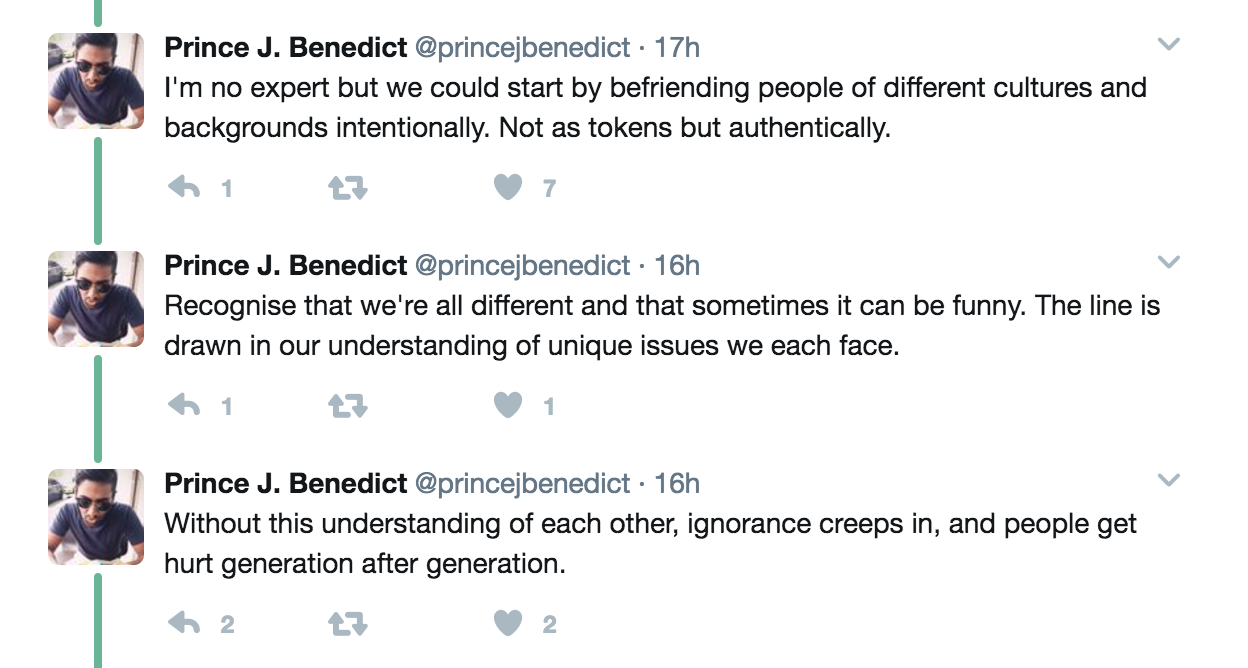 Top photo by Neo Chee Wei / Getty Images
If you like what you read, follow us on Facebook and Twitter to get the latest updates.