Earlier on Thursday, it was announced that eight Junior Colleges will be involved in mergers, taking place by 2019.
Here are the reasons given for the mergers:
MOE has merged the pairs of schools based on careful considerations such as enrolment size, geographical proximity, suitability of merger partners and infrastructure capacity.
Perfectly reasonable reasons.
Now, here are some interesting facts about the schools involved:
Seven of the eight schools have seven of the eight bottom admission cut-off points in 2016.
Here's an easy visual cue —
Below are the bottom 11 schools, in terms of cut-off points in 2016, we have highlighted the affected schools in yellow.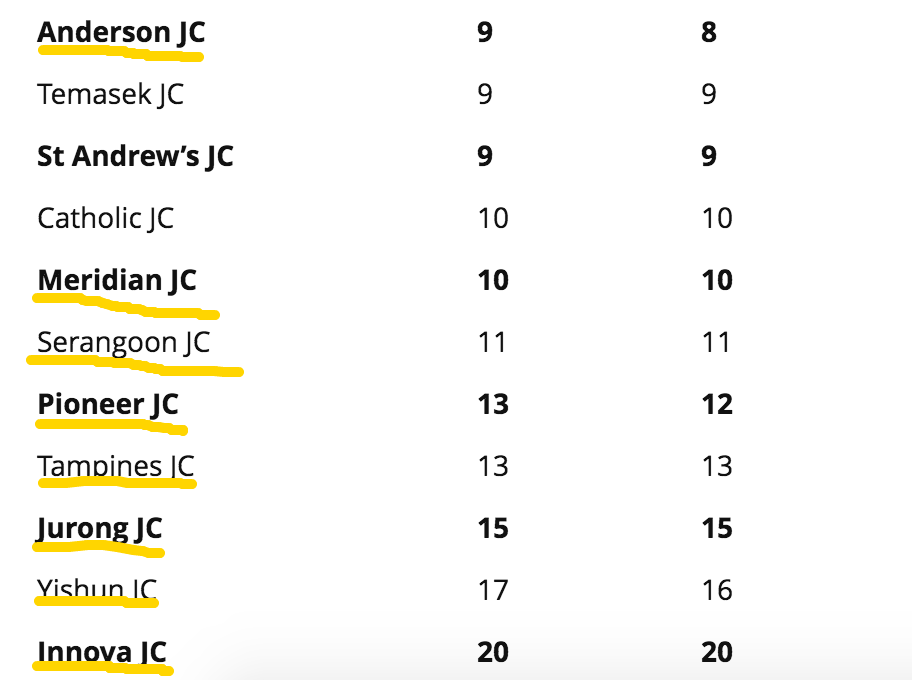 Also, three of the four schools that will cease to operate, Innova, Jurong, and Tampines, are in the bottom four.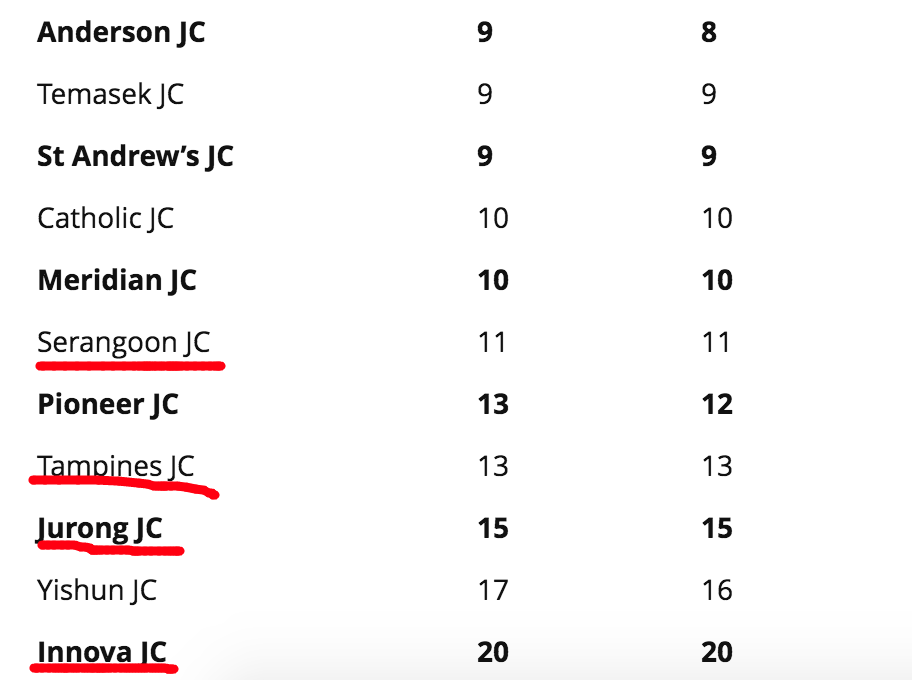 IB or IP?
None of the schools affected by this merger offers the International Baccalaureate (IB) programme, aka the super atas hard to pronounce thing.
Nor do they have an Integrated Programme (IP).
The IP is basically where secondary school pupils can proceed to JC without taking the GCE 'O' Level Examinations.



In the words of MOE, this will allow them more time to pursue non-academic ventures.
Schools offering IP will optimise the time freed up from preparing for the GCE 'O' Levels to stretch pupils and provide greater breadth in the academic and non-academic curriculum.
Fun fact: Eunoia JC, which is the newest JC in town, also provides the Integrated program.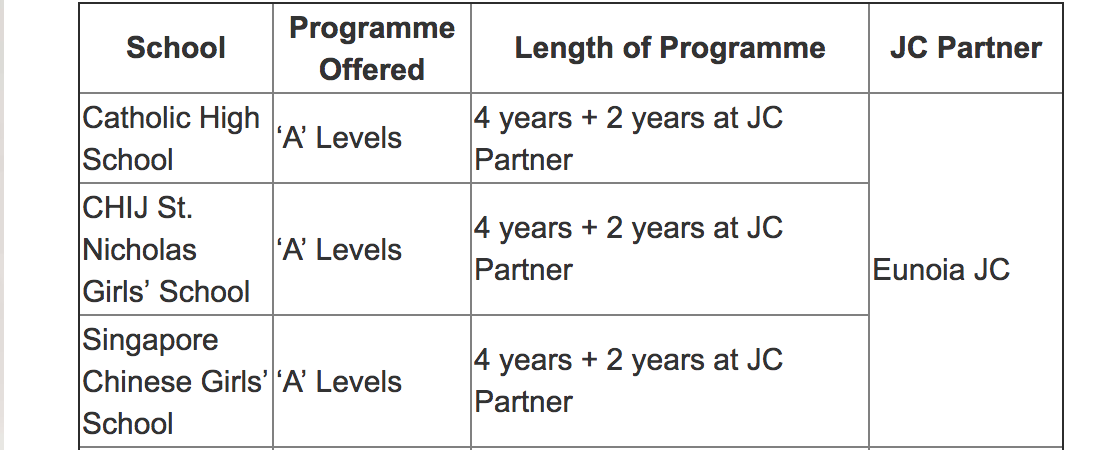 So, really, really good schools.
Yay, interesting facts!
Top photo from Serangoon JC's Facebook page
If you like what you read, follow us on Facebook and Twitter to get the latest updates.
If you like what you read, follow us on Facebook, Instagram, Twitter and Telegram to get the latest updates.