Consider the perspective of millennials who have just entered the workforce: Brimming with idealism and keen to apply whatever they have learnt in school, they cannot wait to do this on their first day of work: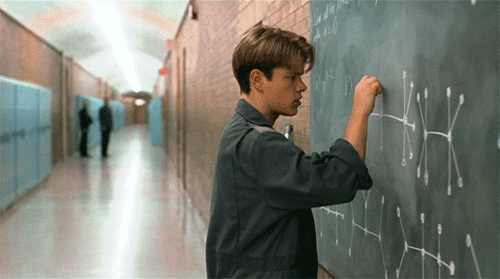 But instead, like with most entry level positions, they actually end up like this:
There is a real mismatch in expectations when students enter the workplace. Hence, it's not surprising to hear stories of people changing jobs or industries at some point in their career to something they have more interest in.
What if it didn't have to be that way?
Times have changed and so has life as a polytechnic and ITE student. Learning is no longer a zero-sum game; one's value goes up if he or she is able to combine technical know-how with theoretical prowess.
The result of this shift was clearly reflected in the Polytechnic Graduate Employment Survey last year, which saw the median gross monthly salary in full-time permanent employment increased by $100 to $2,100.
Of course, one can say with certainty that these students have better options and receive more valuable guidance as compared to previous cohorts.
For example, Education and Career Guidance Counsellors are readily available to students these days, helping them make informed decisions not only about their education but get a better sense of their future career prospects.
And things are about to get even better.
By 2020, all polytechnic and ITE courses will offer Enhanced Internships, giving students more opportunities to learn skills from industry mentors and ultimately, enjoy a smoother transition into the workforce.
Internship time is precious and when companies hire, they're looking for exceptional individuals who are all ready to plug and play. Often, they prefer a longer internship duration; a three-month internship is too short for companies to train and for interns to apply their skills.
Lilian Li, who graduated about four years ago with a diploma of tourism and hospitality, told Mothership.sg that the most important thing she learnt as an intern was "soft skills", which are essential in getting things done in real life.
But the paper chase is very much alive.
This is a phenomenon that should be catching on in Singapore but many people still place paper qualifications on a pedestal.
Perhaps we need LinkedIn CEO Jeff Weiner to convince parents and students otherwise.
&v=2SkHo6163QI
He mentioned that skills - and not more qualifications - need to be valued more in today's workplace.
His takeaway? "We would do much better if we stopped ensuring that everyone had to have a four-year degree to get certain types of jobs and started being open to the fact that there's a much broader array of talents and skills and perspectives and experiences that people can be successful."
But as wise men say: "Change is the only constant". What worked in the past might not be relevant now. It's better to pursue skills that are valued and wanted than embark on the paper chase.
It's not always clear cut but enhanced internships might be the step in the right direction in ensuring that students of today find their calling early on in their journey.
Woah, can Earn and Learn?
Here's where it gets even better.
Fresh out of school and clueless about your next move? How about an apprenticeship? Sort of like this dude here -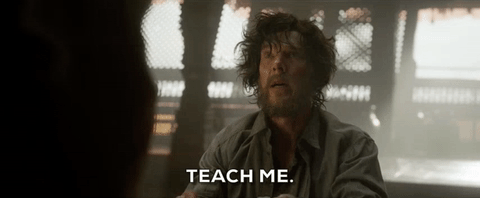 Unlike school, you're provided with working conditions to hone your skills and knowledge because mastery for a role does not come in a span of months.
Not all industries are covered at the moment but the ones that are part of the SkillsFuture Earn and Learn programme are giving both trainees and employers a pretty sweet deal.
Trainees will be paid a competitive salary and gain a sign-on incentive of S$5000.
At the end of the 12 to 18 month programme, if the job is still your jam, you're able to continue levelling up by continuing on the journey as a full time employee with the same company.
It's a win-win for employers too. They gain an experienced staffer for taking on the risk of training an individual (Hey, teaching takes time and effort too okay!). Companies may also get a grant of up to S$15,000 for each trainee they take in.
At the end of the day, it's really more about what you know and can bring to the table these days; something poly and ITE students have in spades.
While a degree is undoubtedly well regarded as useful, nothing beats being exposed to the real workforce. Now, that's real currency.
This post helps Mothership's writers earn and learn too and is part of a series on SkillsFuture, in collaboration with MOE and SSG.
If you like what you read, follow us on Facebook and Twitter to get the latest updates.
If you like what you read, follow us on Facebook, Instagram, Twitter and Telegram to get the latest updates.