Our foreign workers often have to withstand tough working conditions under our unpredictable weather, but thankfully, volunteers from the initiative itsrainingraincoats are here to help.
Recently, they gave out two crates of fresh fruits to workers exposed to the afternoon sun, which they greatly appreciated.
In case you can't see the embedded post, here are some photos: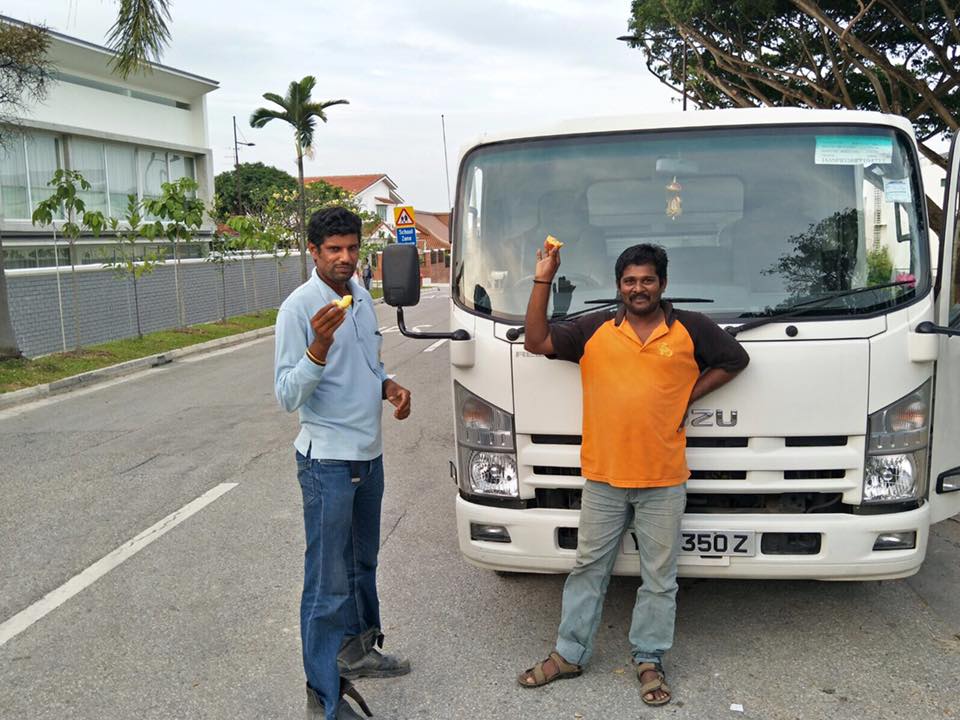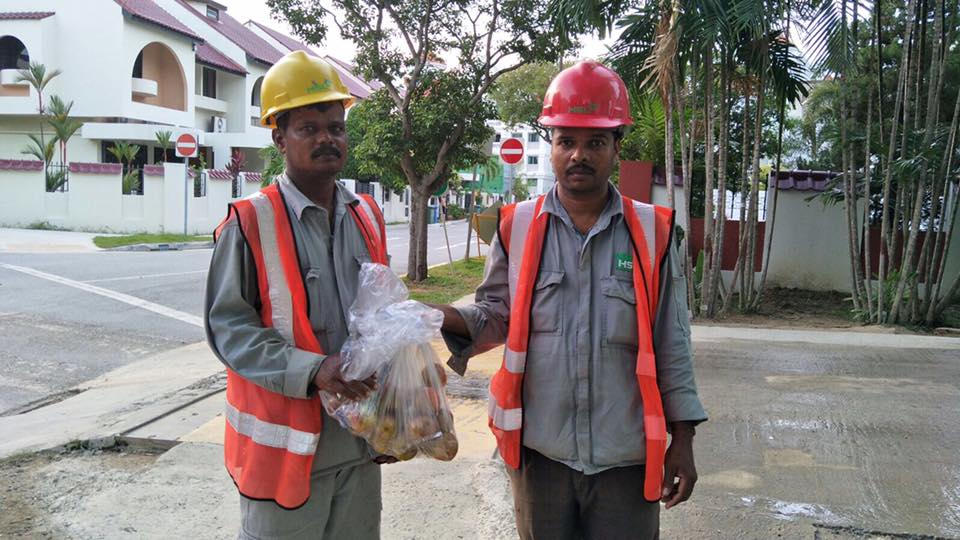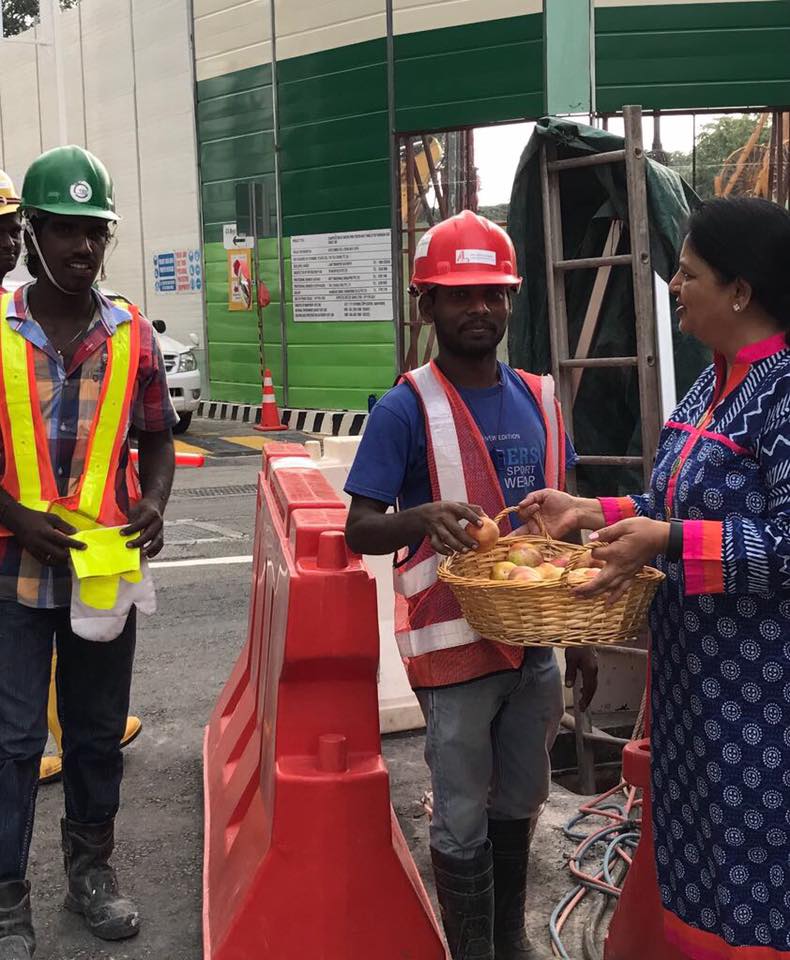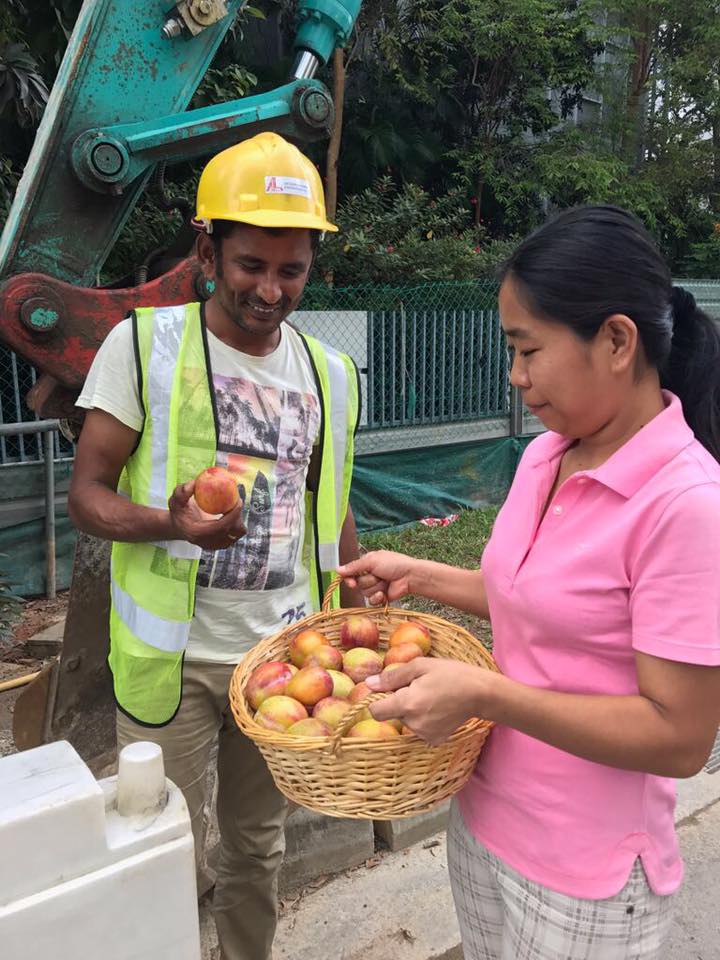 And this isn't a one-off activity either.
Lawyer and founder Dipa Swaminathan and her volunteers of this initiative have been giving out raincoats (as their namesake suggests) and regularly distribute unsold food from Starbucks on Saturdays to more than 70 migrant workers.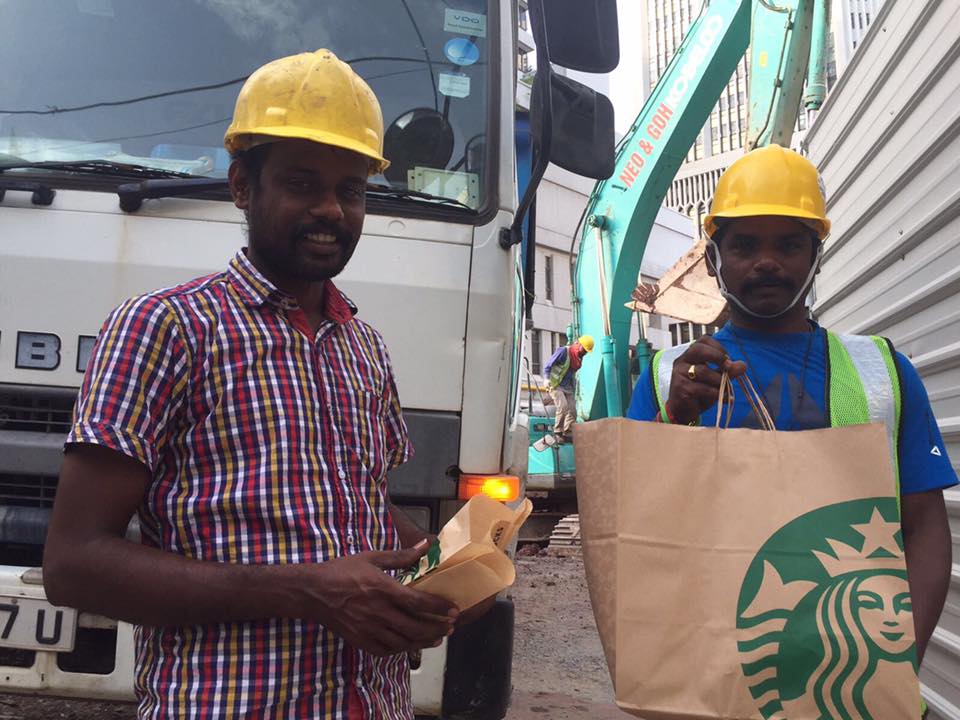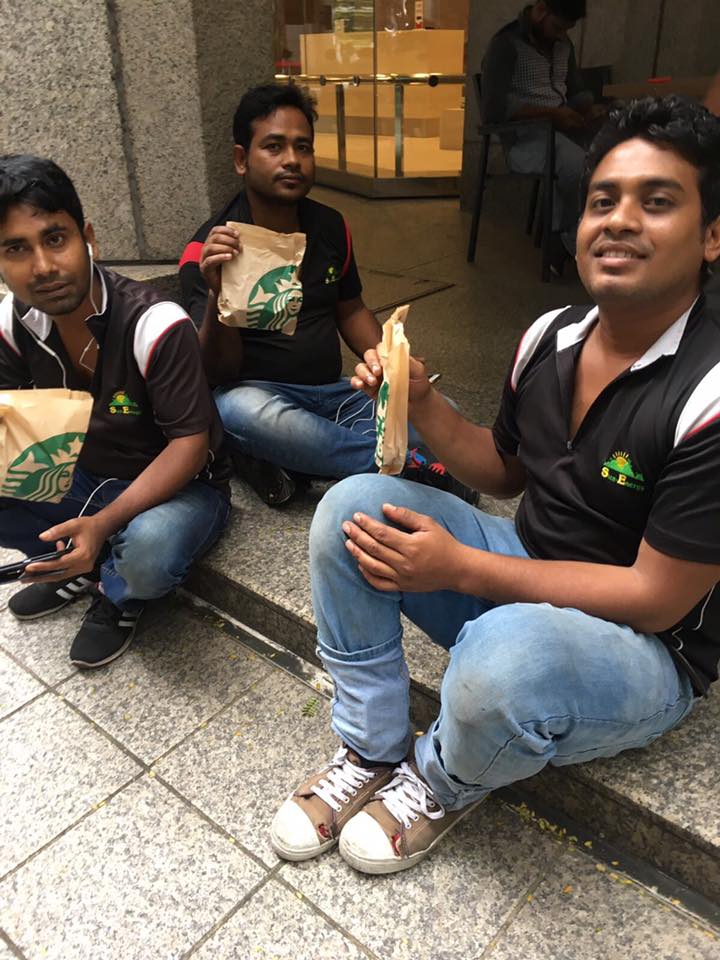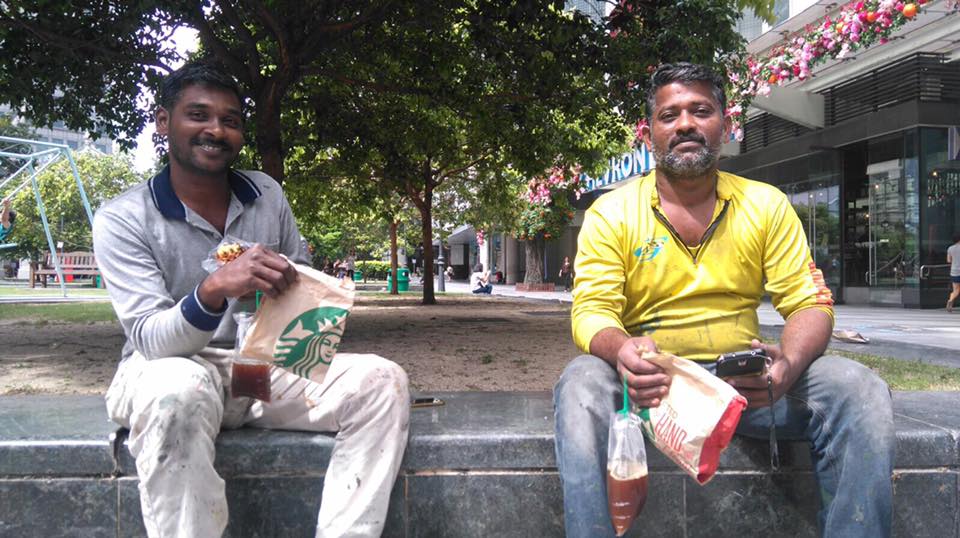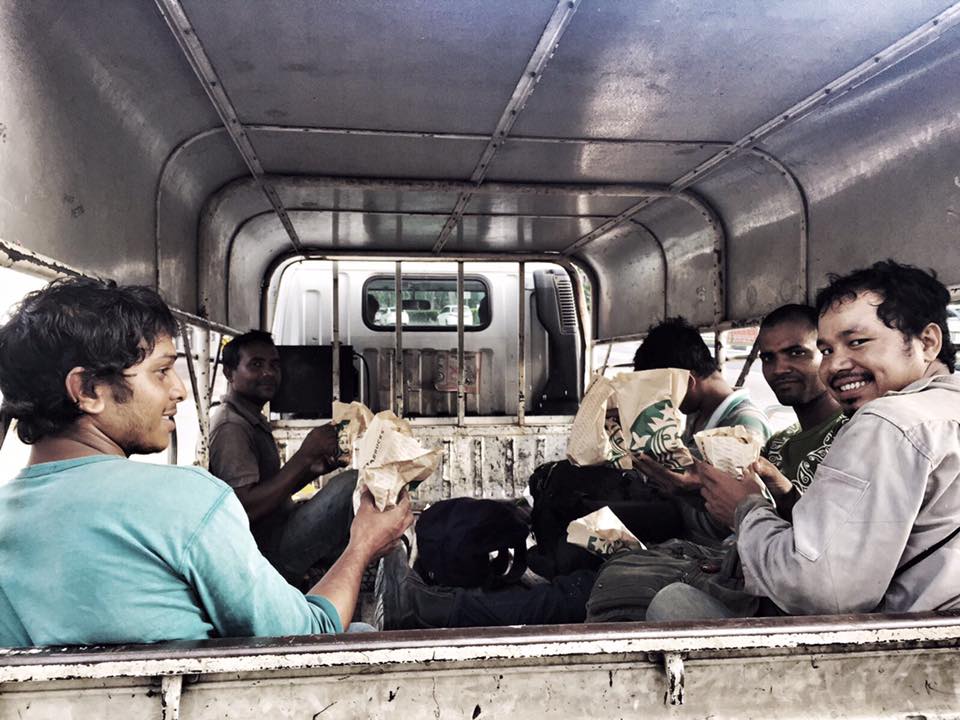 Dipa's initiative isn't limited to giving out food and raincoats too, as she has also rendered assistance to workers many a time.
According to Facebook page People of Singapore who interviewed her in 2015, she had brought two foreign workers who were caught in a terrible thunderstorm home to seek shelter and warmth.
Afterwards, they started opening up to Dipa, only to hear from them that their employer has not been paying them for a few months.
To make things even worse, one of them, Murugan, tried to kill himself a few weeks after Dipa met them, pressured by the lack of income to repay his debt to his agent for bringing him to Singapore.
Luckily, with Dipa's help, and that of the police and HOME Singapore, they could bring the employer to justice.
Her work didn't stop there, obviously.
Dipa had written several emails to different contractors about workers continuing to carry out work in the rain without adequate protection from the elements.
Those emails has since successfully convinced companies to purchase and distribute raincoats to the workers..
Despite her efforts, even up till recently, Dipa still sees workers without protection from the rain. One of these cases was similar to what happened in 2015, as she ran into a foreign worker was drenched with no shelter in sight.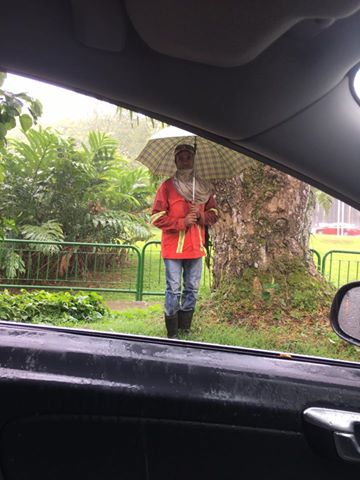 Even with such incidents, we are sure that with Dipa and the volunteer's efforts, we will see fewer workers standing in the pouring rain without adequate cover, and more smiles from them.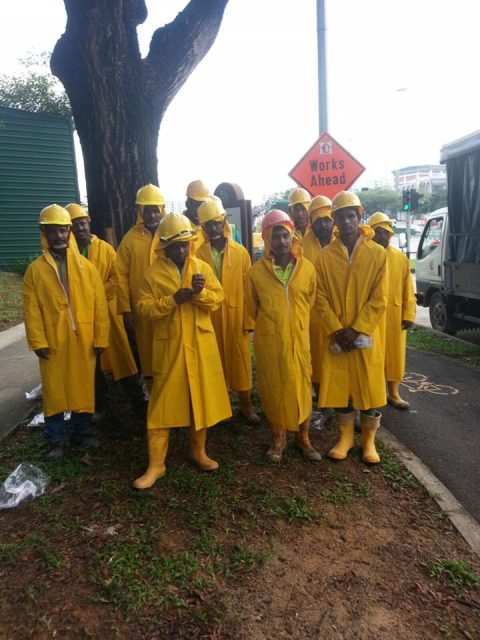 Top photo via itsrainingraincoats' Facebook page
If you like what you read, follow us on Facebook, Instagram, Twitter and Telegram to get the latest updates.