Why now ah?
That's the question on most Singaporeans' minds when we all heard about the pretty big 30 per cent water price hikes announced in this year's Budget speech.
After all, a hit like this in the economic volatility and instability we're all now facing is scary — especially for businesses teetering on the brink of extinction that really can't afford more cost increase burdens.
That said, we say "most Singaporeans", because not as many would have had as many questions about the how and the why behind the government's decisions on how much water should cost as Aljunied GRC MP Pritam Singh.
So concerned was he about the price of water and how the government arrives at the number that he put out a public call for suggestions on the topic (hey, that's indeed representing the people of Singapore, no?). And then on Feb 28, he devoted his entire speech in the Budget debate on the topic of water prices.
His NCMP colleagues, Leon Perera and Daniel Goh, and even Dennis Tan, who spoke in Mandarin, took turns talking about various aspects of the budget, but not Pritam.
It was alll about water for Pritam.
Now, his speech (which you can read in full here) was mostly a long list of questions, but we'll try to break them down for you nonetheless:
1. The government prices water according to its Long Run Marginal Cost (LRMC), but hasn't actually explained before how this is calculated.
Now first, we feel the need to explain what this technical term that's being thrown around actually means — the LRMC is defined as the cost of producing the last drop of water, and in Singapore's context, the cost of producing desalinated water.
But because that doesn't entirely make sense to us either, maybe this explanation from economist Donald Low would help better:
So back to Pritam, who posed a number of questions about this — what goes into this cost, when it reviews and evaluates this cost, and also how it determines when to increase the price of water, as well as the impact of changing energy prices on the cost of water, if any.
He also asked what kind of long-term time projections are considered in the computation of the LRMC — in 2061 when our water agreement expires, or when our consumption is expected to double?
2. Between 2002 and 2004, the PUB managed to lower the cost of producing NEWater.
Pritam highlighted various other cost-saving examples — the Tuas Desalination plant, for instance, was in 2003 desalinating water at $0.78 per cubic metre, more affordably than a plant in Israel, and in 2008, Sembcorp built, owned and designed a NEWater plant that would produce water at $0.30 per cubic metre in its first year.
In 2011, the Business Times reported that Singapore will produce the cheapest desalinated water by 2013, Pritam added.
In light of the above, does the LRMC get adjusted accordingly in tandem with these cost savings, he asked.
3. He highlighted a discrepancy in government communications with respect to water supply and prices.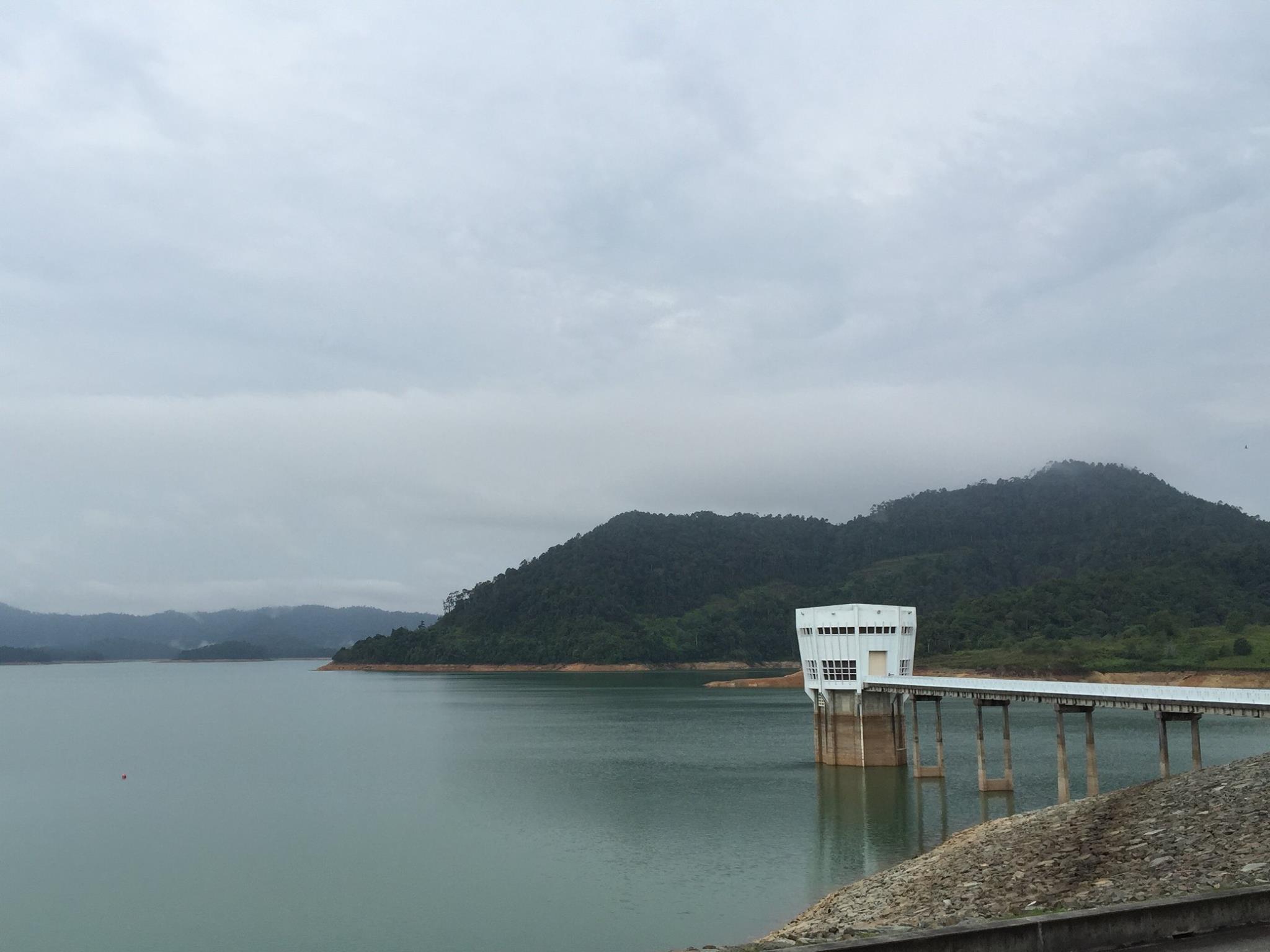 He said that as recently as in 2013, the government's position was that there would not be a need to raise water prices.
This was, admittedly, before the water levels in Johor's Linggiu Reservoir started falling quite drastically over the past three years.
However, there appears to have been a discrepancy between the assurances of a PUB official during Singapore International Water Week last year and the Ministry of Foreign Affairs's urgent warning of problems for us and Malaysia if the Linggiu dries out, as Pritam points out.
He also asked if contingency plans have been made should the reservoir drain to zero, as well as if the latest price hike has factored in this scenario.
4. There are other ways to encourage Singaporeans to conserve and save water.
Pritam pointed out a pretty compelling statistic: Singapore's water usage per capita has actually fallen over the past 12 years — in 2005, it was 162 litres per day; today, it's 151 litres per day.
He also suggested some alternatives to hiking water prices that may help encourage Singaporeans to save water more:
- tightening regulations on the sale of sanitary appliances like shower heads or taps that discharge more than usual water, or incentivising the sale of water-efficient ones.
- providing rebates for households that successfully reduce their bills year-on-year, like how it's done in Spain.
- tiering the water tariff to favour households that use substantially less water than others.
Now here's what Minister for the Environment and Water Resources Masagos Zulkifli said when it was his turn in the debate to speak on Mar 1, partly in response to some of the things Pritam highlighted in his speech:
1. "A strategic issue... a national security issue — we must price water fully."
From Masagos's starting comments, it sounds as if prices were adjusted now purely because the government wants citizens to "feel the full price of water" and "the importance of saving every drop possible".
Costs were adjusted between 1997 and 2000, and then remained stable until now, he said.
"But costs have gone up gradually over the years. At some point, a price revision becomes essential."
At which point though? We'll be honest, we're not sure how they determined when "some point" should be, and that it should be now.
2. He touched on various cost issues, but did not elaborate on how the LRMC is computed due to "commercial sensitivities".
Masagos said the government is building three new desalination plants — the cost of which are respectively increasing per plant built — over the coming three years, and has to build new and replace old pipelines (at double the rate of building the new, in order to prevent pipe leaks and disruptions to water supply) to transmit water to new housing and commercial developments around the island.
This, in turn, is getting more expensive because our city is becoming increasingly urbanised, he explains, and we have to tunnel below roads in order to minimise inconvenience to everyone — although this costs two-and-a-half times more than conventional pipe-laying techniques.
All these point to the need to update the LRMC, which the 30% price increase has reflected. We are unable to provide details of its computation because of commercial sensitivities. We still need to build more desalination plants and NEWater plants. As more desalination, NEWater and water reclamation plants are yet to be built or expanded, revealing the specifics of the LRMC could prejudice future bids. But rest assured that the LRMC reflects the best the market can offer.
"Right pricing", therefore, is necessary to moderate demand while also building up more supply infrastructure, he added:
It is the job of my ministry and PUB to plan and build the infrastructure, which we will do, but it is only through right pricing that we can have everyone valuing water as a strategic resource and consciously conserving it. With 30 per cent increase that we have announced, the price will be close to, though still slightly lower than, the price of the next drop or LRMC today. This is the best way to emphasise the scarcity value of water.
All that said and done, though, we must admit we're still none the wiser on the question of "why now". Why not two years ago, when the Linggiu reservoir levels started falling? And why not in 2019 or 2020, after the economy has been given a chance to recover?
¯\_(ツ)_/¯
Since you're here, how about another article?
The official Mothership stand on the eternal debate: Books vs Movies
These are the things property agents shouldn't be doing when they represent you
Related articles:
NCMP Leon Perera points out curious timing of price hikes, Minister Chan Chun Sing says "this is not a cynical govt"
6 things to know about S'pore's water supply, since it will cost 30% more soon
Top photo collage: Screenshots from parliament videos
If you like what you read, follow us on Facebook and Twitter to get the latest updates.
If you like what you read, follow us on Facebook, Instagram, Twitter and Telegram to get the latest updates.