Most Singaporeans would not have heard of French chef Claude Bosi.
So, here's a quick introduction: He ran a Michelin-starred restaurant Hibiscus, which was ranked second only to Heston Blumenthal's The Fat Duck at its peak, but closed in 2016.
Currently, he is the head chef of modern French restaurant Bibendum in London.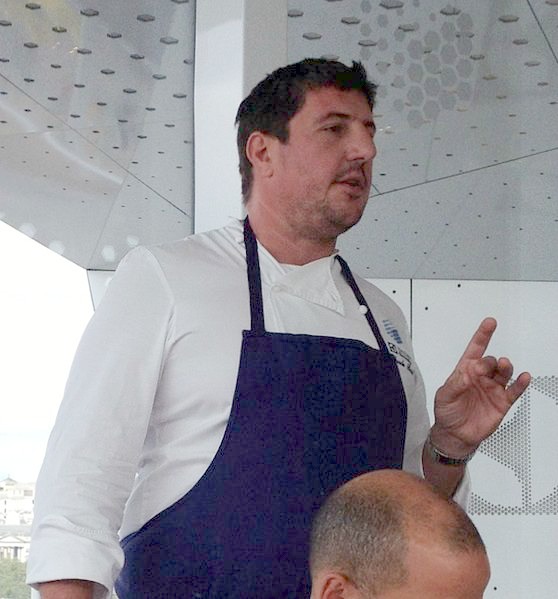 Speaking to travel writer Andrew Purvis from The Telegraph, all Bosi wanted to talk about were his visits to Singapore and his favourite dishes here for an article, "Why Singapore is the world's greatest city for food".
He managed to squeeze in a visit to our sunny island despite his busy schedule, and boy, does he dearly love Singapore -- enough to warrant three to four visits in total from the French chef.
In case you have the impression that he confirm plus chop only patronises expensive, high-class eateries, you'll be surprised to know that many affordable local hawker dishes have made their way into his good books and top recommendations.
Besides recommending wet markets as a must visit place to get fresh produce, one of Bosi's favourite foods in Singapore is Chwee Kueh, rice cakes with a generous topping of preserved radish and chilli:
Speaking of white-coloured rice cakes, he also loves the petite and delicious Putu Piring, steamed flour cakes filled with gula melaka. It's popular in Singapore and Malaysia.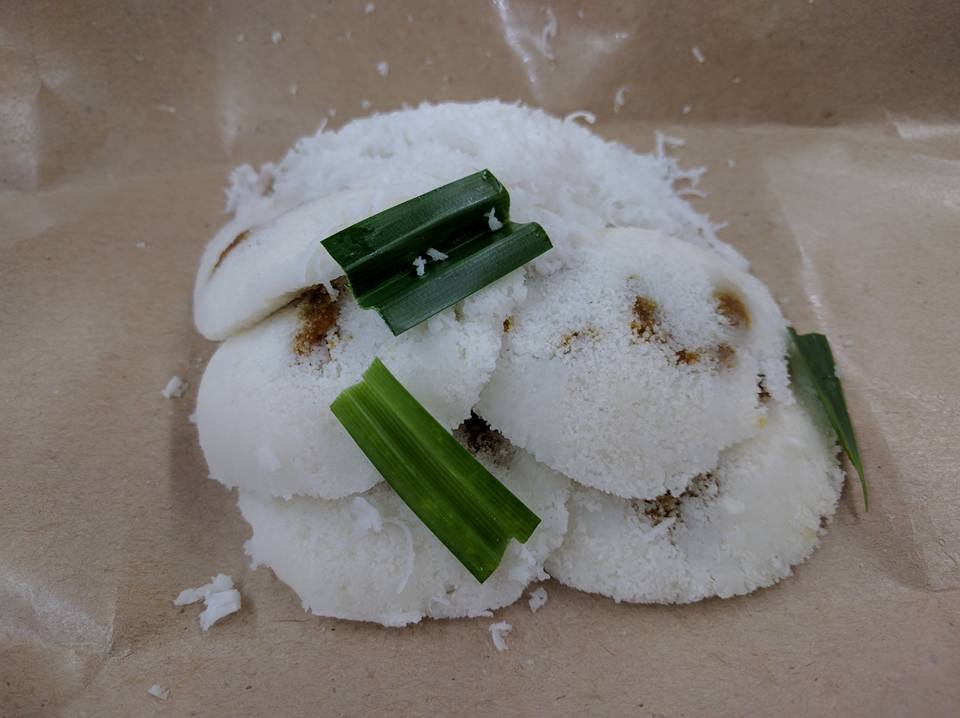 His choice of a morning pick-me-up drink? Kopi Gu You, which is a cup of coffee with butter, freshly done by an 80-year-old uncle at Heap Seng Leong, a coffee shop on North Bridge Road.
He also recommends the Michelin-starred Hill Street Tai Hwa Pork Noodle, and despite being a chef of a certain status, he has to queue for the Bak Chor Mee like anyone else. The verdict? Totally worth it.
For proper lunch, Bosi also likes 328 Katong Laksa, oyster omelette and carrot cake at Tiong Bahru Hawker Centre.
He also likes Xiao Di Hokkien Mee at Serangoon Hawker Centre, which was literally cooked by a young man (Xiao Di means young man or little boy in Mandarin).
He also gamely posed with this auntie at Jin Ji Teochew Braised Duck and Kway Chap at Chinatown Complex, and expressed his awe of the fact that she's been using the same stock pot for 20 years.
His recommendations, however, do include some of the pricier fine dining areas, such as Restaurant André at Chinatown, and Odette restaurant at the National Gallery, both of which had been awarded two Michelin stars.
What does he love about our local food? 
Most of us would feel proud or even surprised. Bosi is, after all, a chef that is experienced with the sophistication of French cuisine, which can be very different from our homely meals in Singapore -- or is it?
To the chef, he sees a French connection in Singaporean food. He relates this to the fact that when Sir Stamford Raffles came to Singapore, he had a French Botanist with him, and left imprints in local food culture.
He says we use spices that aren't too spicy, like how the Europeans would like it.
We can't help but wonder if he'll incorporate some of our local flavours in his cooking, who knows what might be on his menu next?
You can read the full article on The Telegraph.
Top image via Claude Bosi's Instagram 
If you like what you read, follow us on Facebook and Twitter to get the latest updates.
If you like what you read, follow us on Facebook, Instagram, Twitter and Telegram to get the latest updates.