Compared to Parisians and Tokyoites, Singaporeans aren't exactly known for being art people. Not many of us spend our weekends painting, sculpting vases or creating masterpieces.
But hey, Singaporeans are practical people. Not everyone owns an easel to paint or a sculpting studio, but everyone has a smartphone. And with a smartphone, anyone can be a photographer.
And if there's one thing Singaporeans love these days, it's photography.
So if you're the type who actively hunts for a sweet photo spot to create and curate your own pieces of art for Instagram, you're not alone.
The good news? There's an ongoing art exhibition in town that's well worth the trip down, for the amazing photos you'll get.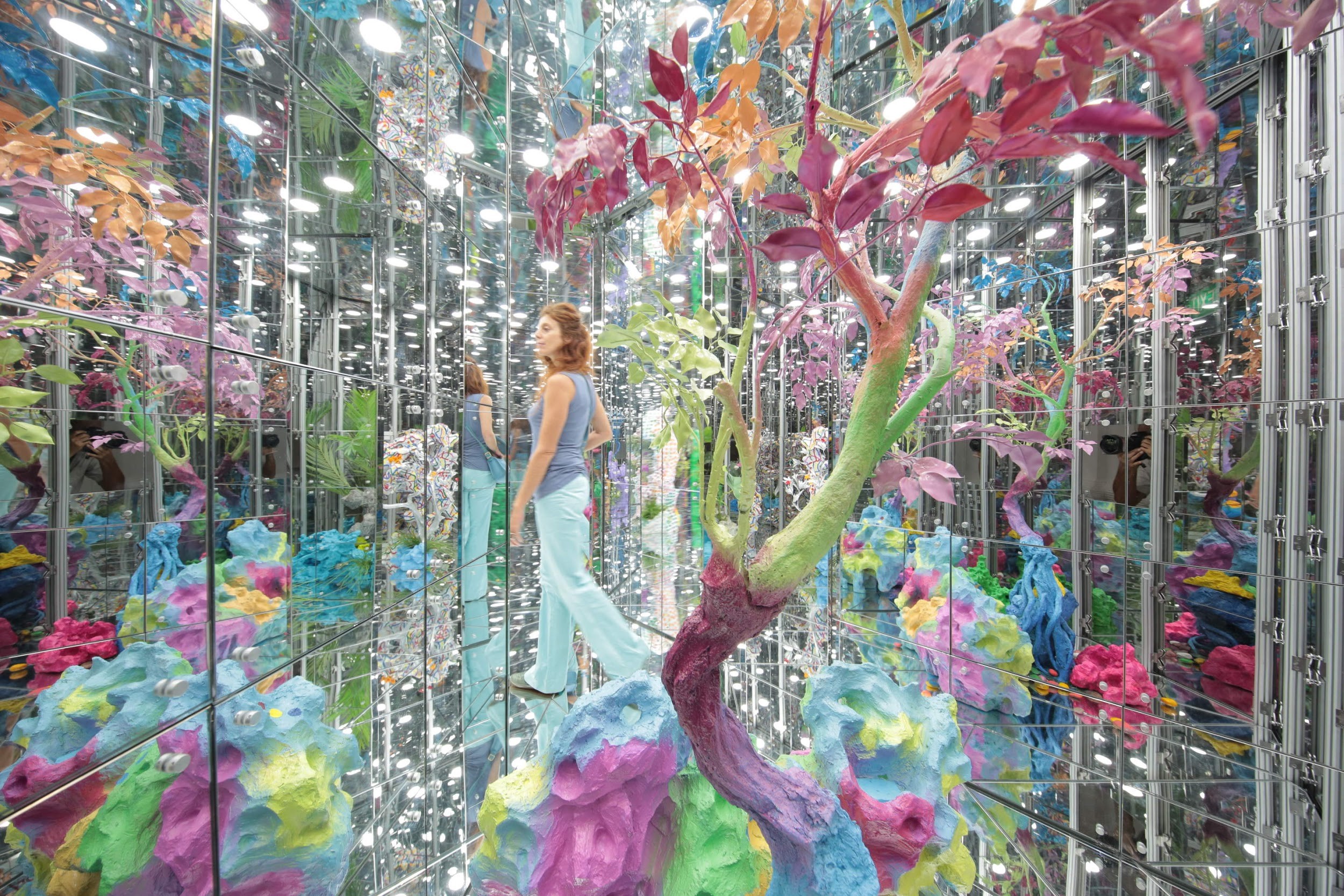 We're talking about the Singapore Biennale 2016: An Atlas of Mirrors over at the Singapore Art Museum (SAM).
Now, we're not telling you to make a trip down to the Singapore Biennale to take pictures -- although that's completely fine as well.
We're here to let you know how you can enjoy the Singapore Biennale while you go about taking your Instagram shots -- even if you're not an art person.
1. 1-for-1 tickets
Usually, a ticket to the Singapore Biennale costs $15 for Singaporeans and PRs. Students pay only $7.50, which is cheaper than watching a movie.
But if that's too steep for you to fork out just to take photos, don't worry. You can get 1-for-1 tickets every Saturday, from 6pm to 9pm. Quite a steal, if you ask us.
The 1-for-1 promotion is also available all day on 11 Feb., a special just for Valentine's Day. Hardly surprising...
2. Go for a Valentine's Day date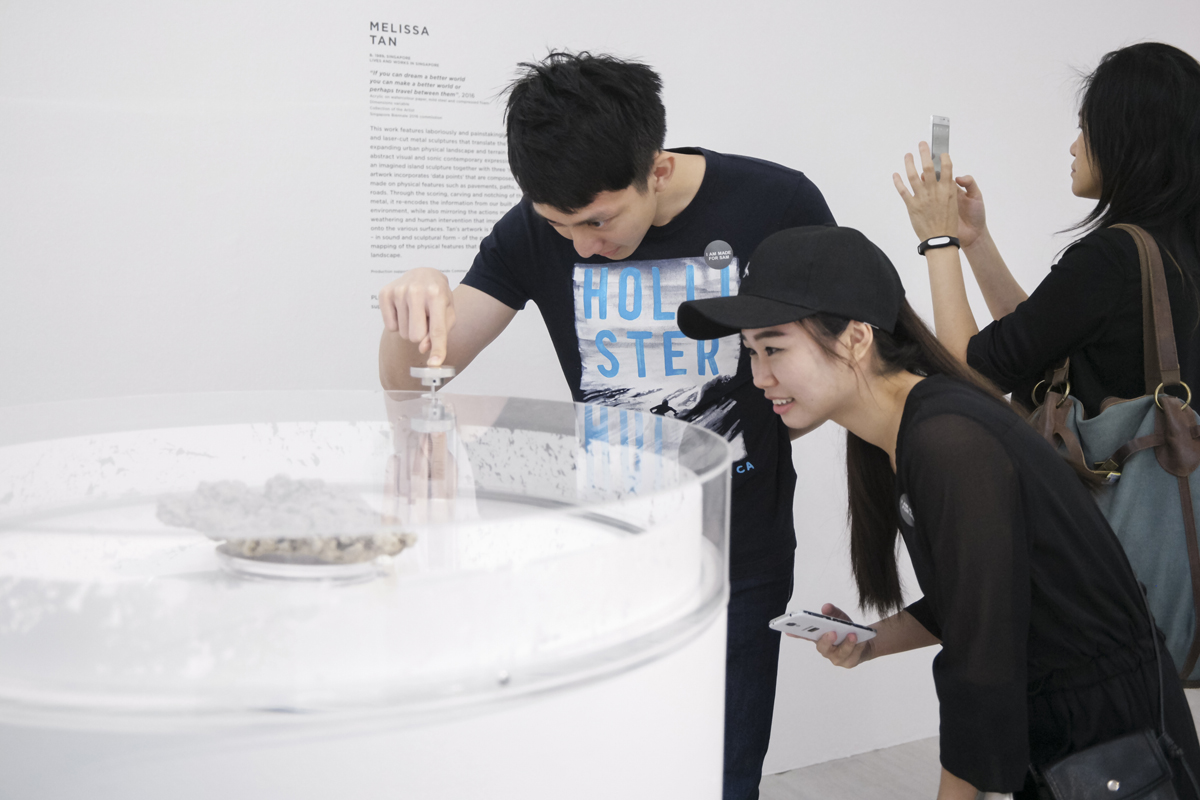 If you play your cards right, a museum date can be very romantic.
With all the silence and contemplative space, your date will be forced more inclined to give their full attention to you (though if you have the personality of a dead treebark, you can't blame them if they spend all day looking at their phones).
But if you're not confident of handling that silence, you can get by with some help on 11 Feb.: there'll be a Valentine's Day event that Saturday, where picnic mats will be laid out in the museum courtyards, young musicians to set the ambience, illustrators live-sketching visitors, customisable flower bars selling bouquets, flowers by stalk and even a DIY potpourri station.
Pretty good idea for a date.
3. Like history? You'll appreciate many of the artworks
If you're a history buff, you'll be happy to know that some of artworks at the Singapore Biennale explore ideas related to political expression and colonialism in Asia.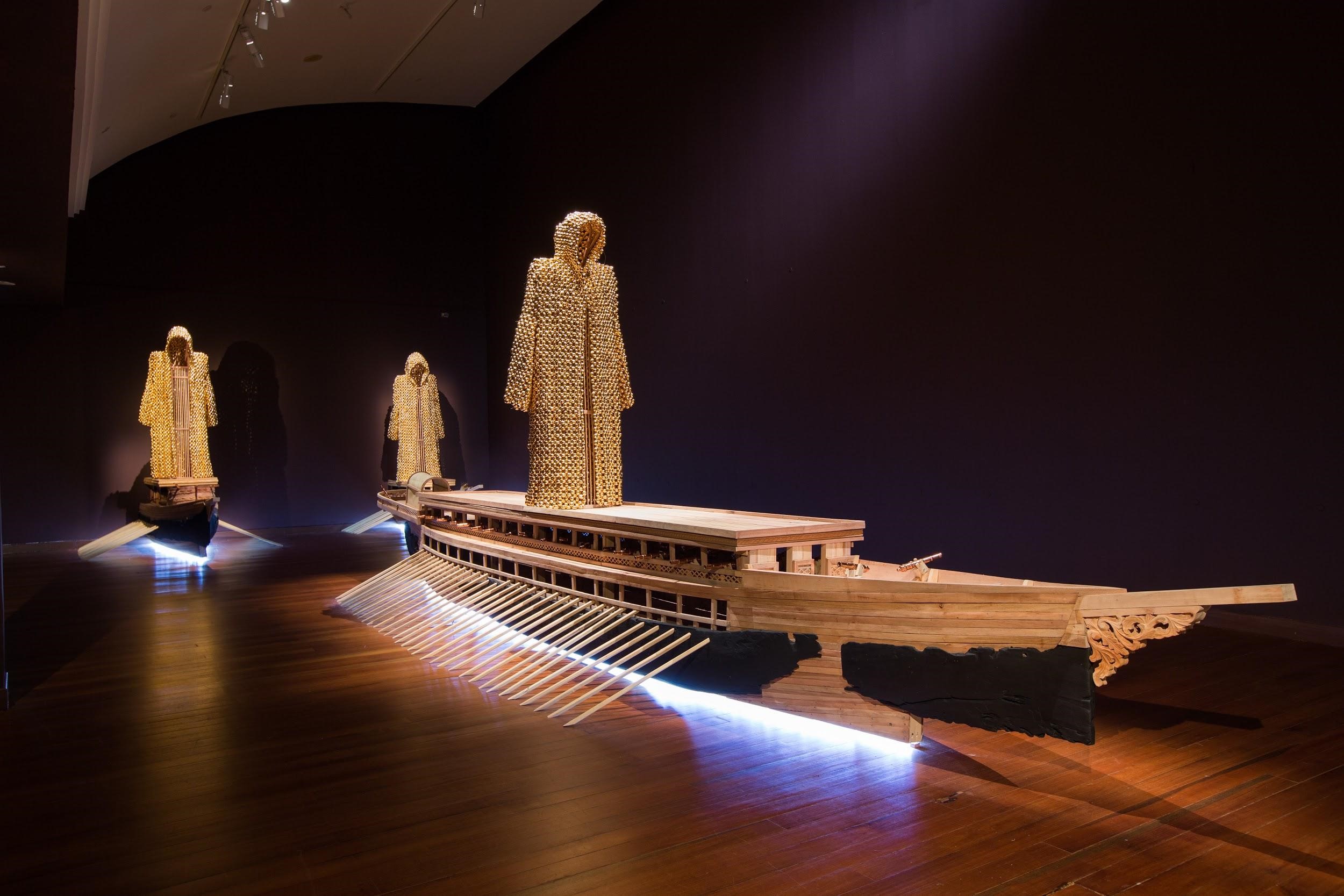 Featuring artists and artwork from 19 countries in Asia, you'll have a field day hearing the voices of the oppressed and colonised – history from a non-Western narrative. Take that, Raffles!
We recommend picking up a Treasure Trail brochure when at the museum and going on one of the recommended routes.
Or you could be super kiasu and just go for all three trails. Pay money already, so why not.
4. Rent a bike
While many of the Biennale installations are housed in SAM, the art exhibition extends to six other locations in the vicinity, such as the National Museum of Singapore and Asian Civilisations Museum, to name a few.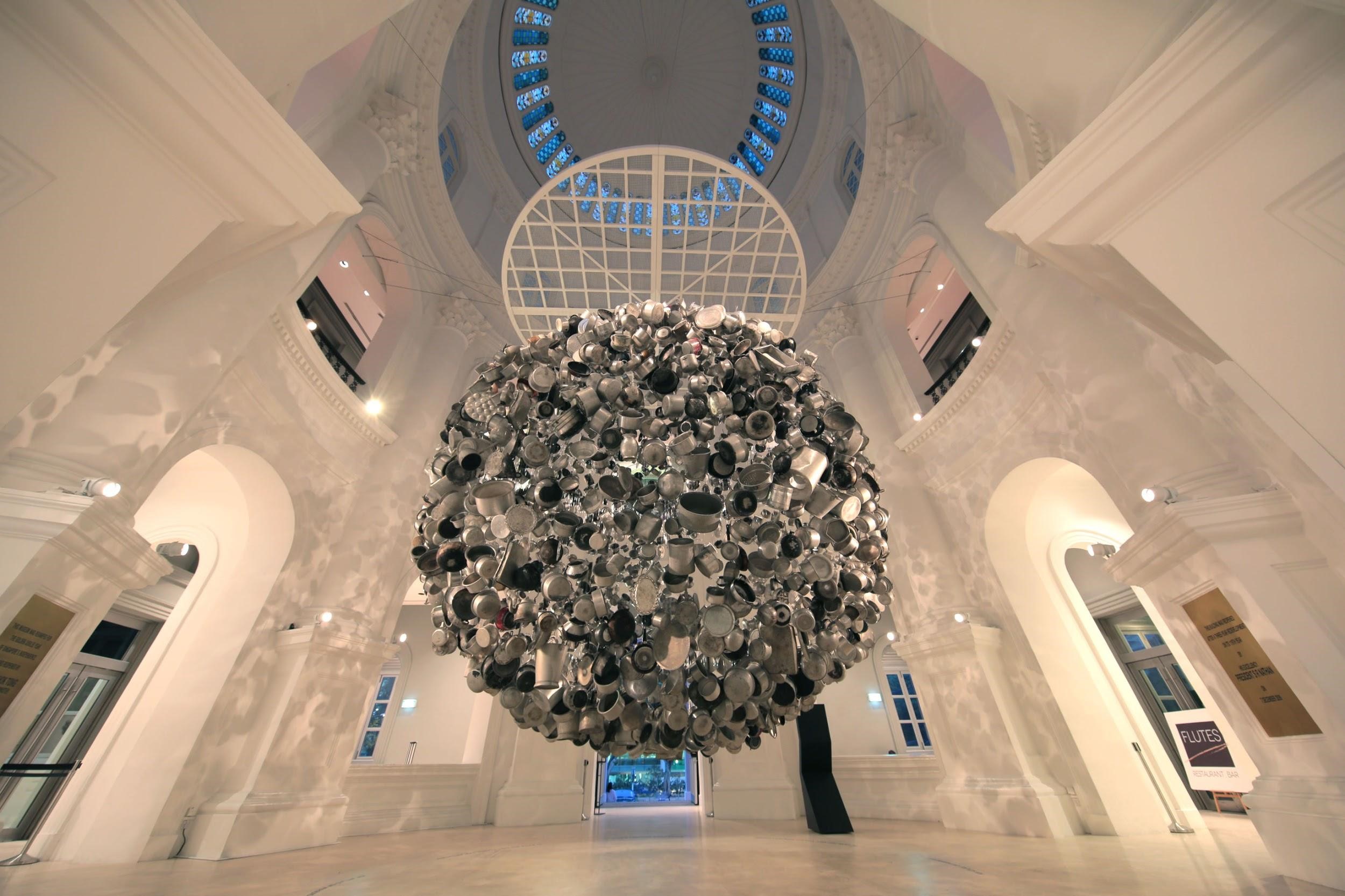 Get a free-to-rent bike from SAM so you won't waste energy walking around. It would also keep your date in a good mood ('cos bikes on a date = romantic, right?).
Another bonus? You can sneak in a carefree "look I'm cycling the wind is in my hair" shot for Instagram. Just like in a Korean drama. For best results, remember to not look at the camera.
5. Even if you can't understand art, surely you will be able to appreciate music
Ah, music and art. The perfect combination.
But let's admit it. Contemporary art can be quite a foreign world to those of us who didn't go to Lasalle/NAFA/SOTA.
Music, though, has universal appeal.
To celebrate the closing of Singapore Biennale, SAM will be throwing a party on 24 Feb., organised in collaboration with W Hotel Singapore.
So after you're done with posing for photos and mulling over artworks for the day, head down to The Courtyard from 7pm onwards for the open-air party with DJ sets by Oliver Osborne and Mr Has. And affordable beverages. Till late.
And on 25 Feb., local musicians from Noise Singapore such as HubbaBubbas, LEW and Canvas Conversations will perform at selected artworks, creating a walking art and music trail of the Singapore Biennale.
Kinda like a smaller and cheaper Laneway.
Who says museum visits are boring?
----
Get your tickets to the ongoing Singapore Biennale 2016: An Atlas of Mirrors from SAM or SISTIC. Singapore Biennale 2016 ends on 26 Feb. 2017.
Opening hours: 10am - 7pm (Sundays to Thursdays), 10am - 9pm (Fridays and Saturdays)
Visit www.singaporeartmuseum.sg/singaporebiennale for more information.
This sponsored post helps Mothership writers afford more trips to museums. Not that we're not cultured. But knowledge never hurts anyone.
If you like what you read, follow us on Facebook, Instagram, Twitter and Telegram to get the latest updates.