Editor's note: HDB has contacted Mothership.sg to clarify that the living room tiles in Mdm Chen's flat were installed by the previous flat owner and not by HDB.
According to Channel 8 News, living room tiles in an Yishun Ring Road HDB flat cracked and popped up spontaneously around 11pm at Jan. 30.
A Madam Chen told Channel 8 News that when the incident happened, her four-month-old niece was resting on the sofa.
She said that her two other nieces, aged two and seven, usually plays on the living room floor, but they were fortunately not around when the tiles popped and cracked.
Personnel from the Housing Development Board (HDB) visited the Block 398 flat on Jan. 31 at 10.40am to investigate whether the popping tiles were a structural issue. They concluded that it was not.
According to Mdm Chen, the HDB personnel gave her contact details of a contractor and she was told that she would have to pay for repairs. Mdm Chen expressed unhappiness with this outcome.
She said she moved into the flat in 1997 and is its second owner. The tiles were original HDB laid ones.
Mdm Chen added that when her tiles popped, her neighbour living directly below her thought that their ceiling had fallen. It is understood that the neighbour's flat also had popped tiles several months ago.
On dealing with popping/ cracking tiles, HDB's website gave the following explanations/ suggestions: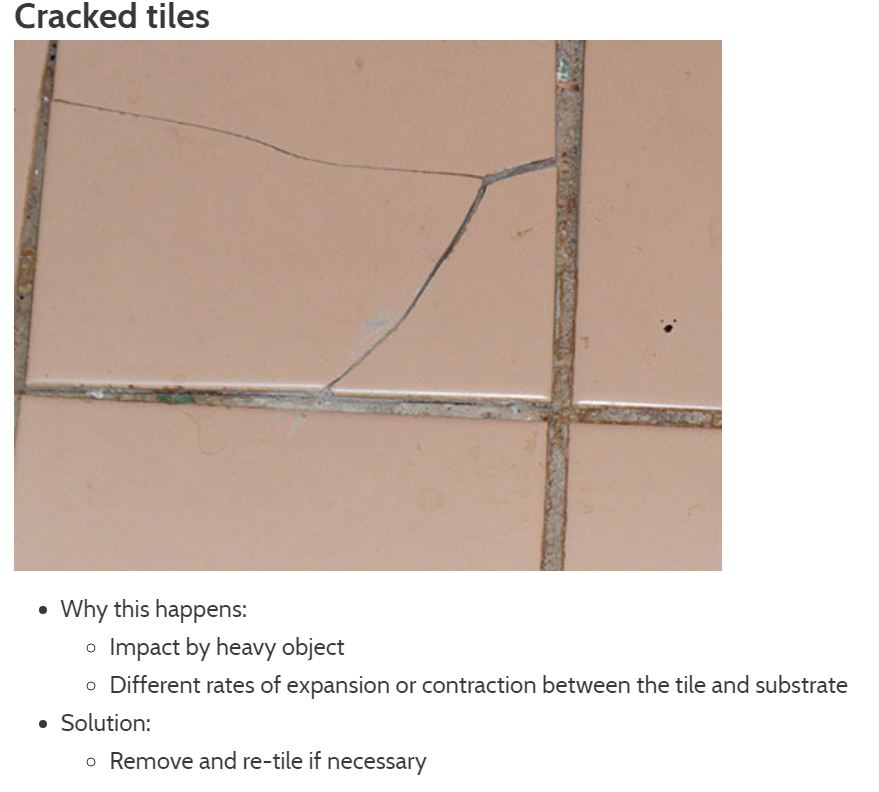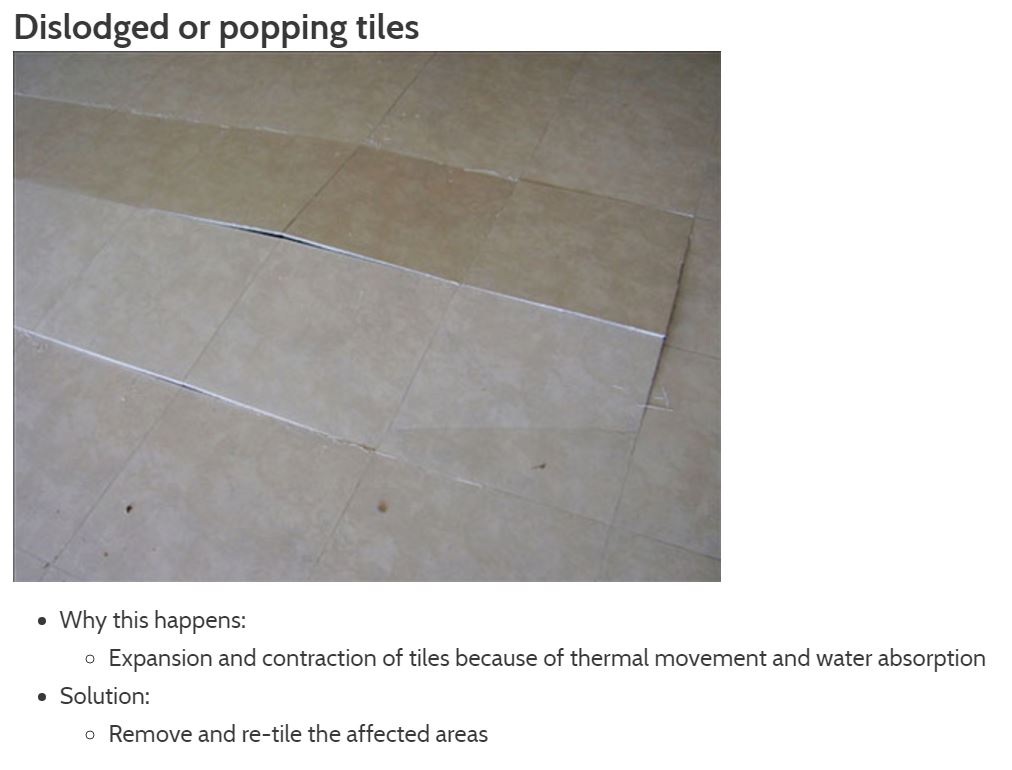 Popping tiles is not a new phenomenon in Singapore, the more widely-reported case was in 2013 in a flat in Sengkang:
" frameborder="0" allowfullscreen>
Related article:
3 Yishun Ring Road flats' ceilings collapse upon hitting 32-year-old mark
Top image by Mdm Chen via Channel 8 News
If you like what you read, follow us on Facebook and Twitter to get the latest updates.
If you like what you read, follow us on Facebook, Instagram, Twitter and Telegram to get the latest updates.